MLB 2011: New York Yankees Preview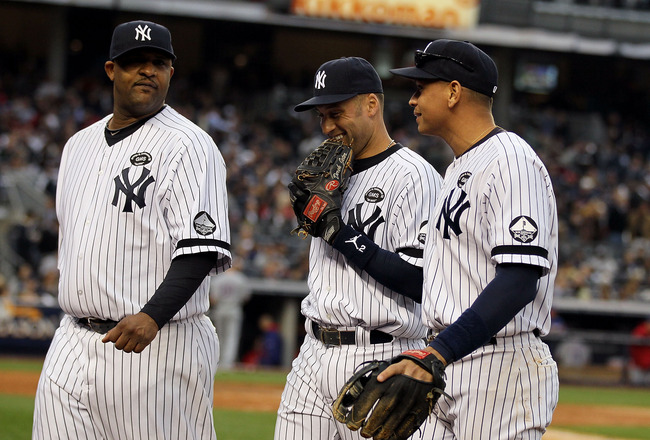 Jim McIsaac/Getty Images
Well, the Super Bowl is over, and that only means only thing: the countdown to Opening Day has just begun. There are 51 days left until then (as of Monday, February 7). That gives us just about a month and a half to prepare.
The Yankees have had an interesting offseason; and by interesting, I really mean disappointing. Highlighted by the failed signing of ace Cliff Lee, the Yankees also watched its two toughest division opponents go in opposite directions.
Before we look ahead to this season, let's recap last year.
2010 in Review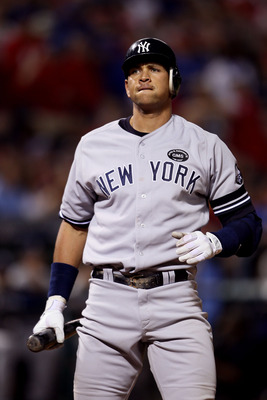 Elsa/Getty Images
Division title: Fail
AL Pennant: Fail
World Series Title: Fail
Signing Cliff Lee: Fail
Signing a prominent free agent pitcher: Fail
On the bright side, we re-signed Derek (like he'd really put on another uniform).
Any true Yankees fan would tell you last year's season, although making it to the ALCS, was far from a successful one.
Offseason Review: Tampa Bay Rays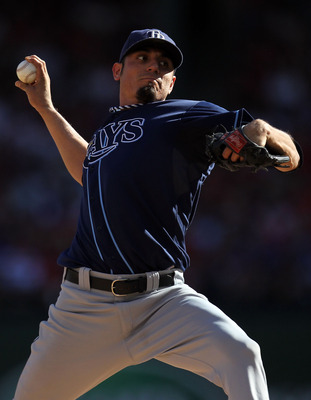 Ronald Martinez/Getty Images
Tampa Bay cleaned house this offseason. Here is a list of the departed stars from last season's A.L. East champions:
P—Matt Garza (Cubs)
P—Randy Choate (Marlins)
P—Joaquín Benoit (Tigers)
P—Rafael Soriano (Yankees)
1B—Carlos Peña (Cubs)
SS—Jason Bartlett (Padres)
IF—Hank Blalock (Free Agent)
OF—Carl Crawford (Red Sox)
OF—Pat Burrell (Giants)
OF—Brad Hawpe (Padres)
Even with all of the talent dumping, the Rays acquired a few notable free agents, signing slugger Manny Ramirez, outfielder Johnny Damon and pitcher Kyle Farnsworth.
Offseason Review: Boston Red Sox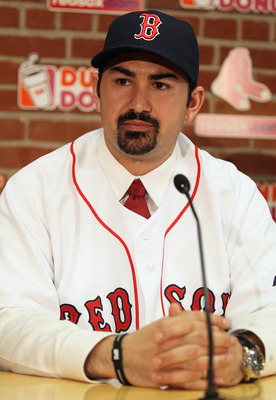 Elsa/Getty Images
On the opposite end of the spectrum, Boston was very active in signing new talent. The Red Sox acquired first baseman slugger Adrian Gonzalez (.298, 31HR, 101 RBI in 2010), speedy outfielder Carl Crawford (.307, 90 RBI, 47 SB in 2010) and relief pitcher Bobby Jenks (Career: 173 saves, 3.40 ERA).
Starting Pitching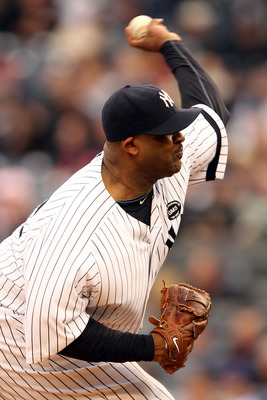 Al Bello/Getty Images
After missing out on the Cliff Lee sweepstakes, one might think they'd pursue another quality pitcher. Well, they did. The Yanks signed Rafael Soriano. The only problem is that Soriano was a closer for Tampa Bay, which is fantastic for the bullpen, but it does nothing for the rotation.
Where was Plan B? Here are a few pitchers who landed on new teams this offseason that the Yankees could have given a shot:
Zack Greinke – Royals to Brewers
Zach Duke – Pirates to Diamondbacks.
Rich Harden – Rangers to A's
Brandon Webb – Diamondbacks to Rangers
Jon Garland – Padres to Dodgers
But no. Who did the Yankees sign? Bartolo Colon. Yes, Bartolo Colon. The guy that hasn't pitched since 2009 and hasn't had a full season since 2005 when he won the Cy Young with the Angels. Colon spent 2006 to 2009 battling injury issues stemming from a torn rotator cuff.
To make matters worse, this past Friday, Andy Pettitte announced his retirement. Many think he may come back midseason, ala Roger Clemens in 2007, but that does nothing for the Yankees now.
Without Pettitte, here is the pitching rotation listed on the Yankees' website: C.C. Sabathia, Phil Hughes, A.J. Burnett, Ivan Nova and Sergio Mitre. Am I the only person that considers this to be a nightmare?
Sabathia had a fantastic season, going 21-7 with a 3.18 ERA and finished third in the Cy Young voting. Phil Hughes wasn't too far behind. He went 18-8 in only his fourth season as a Yankee (first of 20 or more starts). After those two, it was a complete crapshoot. Burnett was 10-15 with a 5.26 ERA.
The incoming starters didn't fare well in their few appearances in 2010 either. Nova was 1-2 with a 4.50 ERA in only seven starts and Mitre lost all three of his starts.
Grade: C
Bullpen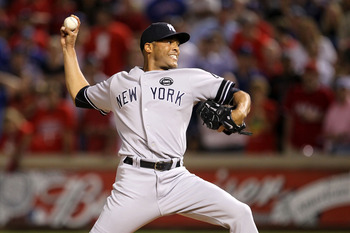 Stephen Dunn/Getty Images
This has to be the most comforting area of the pitching staff. Mariano Rivera is back again for his 17th season in pinstripes. As dominant of a closer as he's been in his career, one has to wonder how much is left in his 41-year-old tank. Rivera had 33 saves last season, his lowest total since 2007.
On January 18th, the Yankees signed free agent Rafael Soriano to a 3-year/$35 million deal. He's the highest paid setup man in baseball. In his one season with the Rays, Soriano notched 45 saves and a razor-thin 1.73 ERA in 64 appearances.
In addition to Soriano, the Yankees also signed Pedro Feliciano. He has been a reliable pitcher recently with an ERA under 3.30 in four of his past five seasons, each with 60-plus appearances. If Feliciano can't get the job done, they could turn to Joba Chamberlain.
With the free agent acquisitions, the Yankees should be all set in the seventh, eighth and ninth innings. It's getting to the seventh with a lead that is the scary part.
Grade: B+
Infield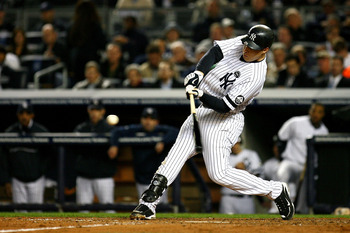 Andrew Burton/Getty Images
With the resigning of Jeter, the Yankees look the same as last year, except with three more Gold Glove awards. It's baffling to hear all the talk about Jeter playing centerfield or another defensive position other than shortstop. The man has won a Gold Glove in each of the last two seasons. Yes, he had his least productive offensive year since his rookie year, but that's no reason to panic; why, after all this time, isn't he allowed to have a bad year?
A-Rod is back at third again and can hopefully earn his first Gold Glove since switching to the hot corner. There should be no concern about his offensive game, as he's hit 30-plus homers and 100-plus RBIs every season since 1997.
Same could be said of Mark Teixeira, who earned his second consecutive Gold Glove last season (fourth of his career). Look for a bounce back year at the plate as his average slipped 36 points from 2009 to 2010.
Robinson Cano is probably the most intriguing player of the infield. Cano has really broken out as an elite player over the past two seasons, even finishing third last season in the MVP vote. Cano also earned his first Gold Glove and second Silver Slugger award.
Grade: A
Outfield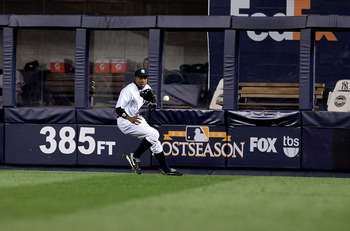 Al Bello/Getty Images
The outfield hasn't changed since last season either. Brett Gardner, Curtis Granderson and Nick Swisher will be the guys to get the job done. Surprisingly, Granderson and Swisher combined for 53 home runs a year ago.
While they may not be big names, they'll have to be able to step up big and be able to turn over the batting order.
Grade: B-
Prediction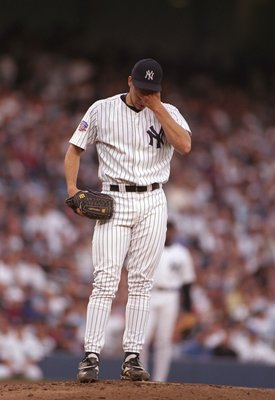 Al Bello/Getty Images
This Yankees team is really scary, and not in a good way. This is one of the weakest rotations in recent years and it could very well haunt this ball club. As much as I hate to say it, it's going to be a long season for Yankees fans, who may see their team miss the playoffs for the second time in four years.
Results
Record: 86-76
Standings: 2nd in A.L. East
Playoffs: Finish 3rd in Wild Card
Keep Reading

New York Yankees: Like this team?