Super Bowl XLV: 10 Interesting Subplots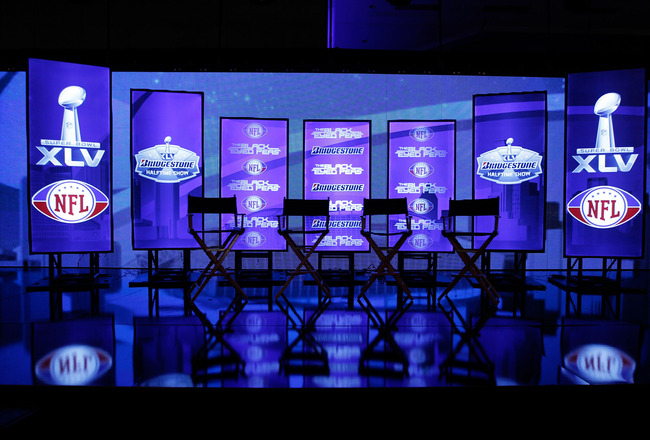 Christopher Polk/Getty Images
To say that this year's Super Bowl is interesting would be an understatement. There are so many sub-plots to Super Bowl XLV, such as whether Roethlisberger will finally be seen as an elite quarterback to whether Rodgers will finally become a good quarterback without a certain guy named Brett looming in everyone's minds. There are enough "stories behind the story" to make one's head spin. With that, here are 10 sub-plots to Super Bowl XLV.
Will Aaron Rodgers Finally Get Out of Brett Favre's Shadow?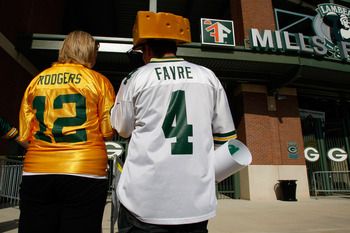 Scott Boehm/Getty Images
I remember when I lived in Milwaukee for a time back in 2008, and I took a 20-block bus ride. For the whole entire bus ride, all the bus driver would talk about was how much better than Brett Favre Aaron Rodgers was as a quarterback. Apparently that man was convinced, but a lot of people in the Green Bay area are still not convinced. If Rodgers can win this game, he will begin to make a legacy of his own.
Will Ben Roethlisberger Finally Get Some Respect?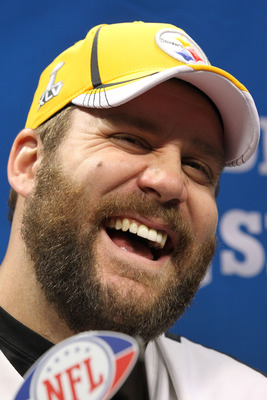 Ronald Martinez/Getty Images
Again, a lot of this depends on the type of performance that Big Ben has. If he has a great performance, a lot of people will finally begin to take notice and will finally begin to view him as an elite quarterback like Brady and Brees. The difference between him and Rodgers, however, is that not only do the Steelers have to win the game, but Roethlisberger has to have a good performance in the win.
Will There Be a Defensive MVP?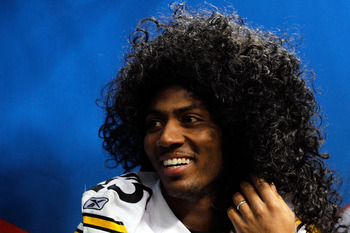 Scott Halleran/Getty Images
This is a question that many people may have wondered, simply because the Steelers are such an incredibly good defensive team. However, the odds are better that the MVP will be on the offense because there have only been eight defensive MVP's in all Super Bowls (the last one was free safety Dexter Jackson of Tampa Bay in Super Bowl XXXVI). But as long as Troy Polamalu is roaming the sidelines, you've got to believe it's possible.
Will There Be an Offensive MVP?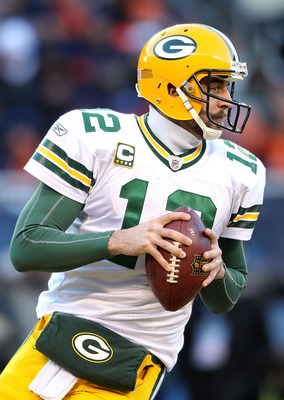 Andy Lyons/Getty Images
An offensive MVP is more likely. Of all the Super Bowl MVP's, only eight have not been from the offense. The quarterback has been the MVP 21 times.
What About Troy Polamalu and Brett Keisel?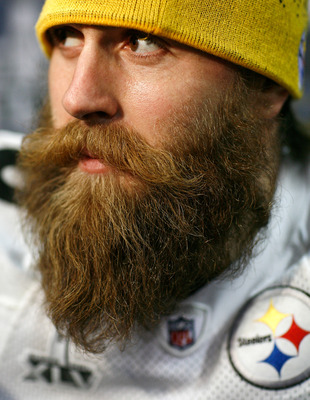 Tom Pennington/Getty Images
***HUMOR***
This is the HAIR battle. 'Nuff said!
Will Dick LeBeau Edge Out Dom Capers In the Coordinator Battle?
J. Meric/Getty Images
Dick LeBeau has literally TONS of experience, and his game plans are usually unpredictable. He also has one of the stingiest run defenses EVER, and that would force Rodgers to throw the ball more often than he might like. On the other hand, Dom Capers' defense is good in its own right and has ranked first in the lowest opposing QB rating, which could be difficult for Big Ben.
Will James Starks or Rashard Mendenhall Have a Better Day?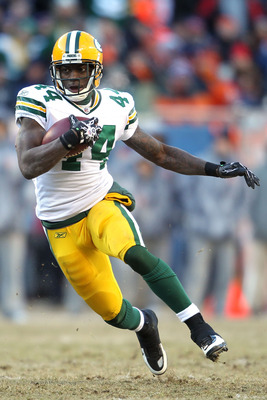 Andy Lyons/Getty Images
Once again, because of Pittsburgh's run defense, Starks may have some difficulty. But then again, so might Mendenhall against the Packers.
What of Tim Masthay (the Punter)?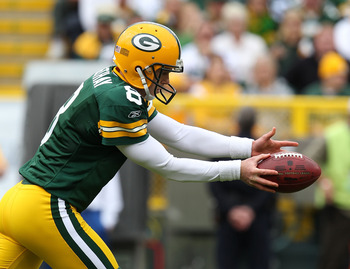 Jonathan Daniel/Getty Images
In his short time in the NFL, many consider Masthay to be one of the best punters. If the special teams of the Packers can be stingy with the Steelers field position and couple that with good defense against Roethlisberger, this could be a long day for the Steelers offensively.
What About the Stadium?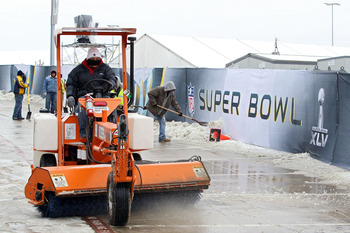 Al Bello/Getty Images
How will the fact that this is the first time that the Dallas Cowboys stadium has been used for a Super Bowl play a role in the game? Or will it at all?
What About the Final Score?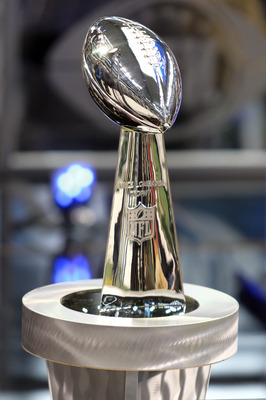 Michael Heiman/Getty Images
Keep Reading