Hines Ward, Kobe Bryant and the 25 Toughest Guys in Sports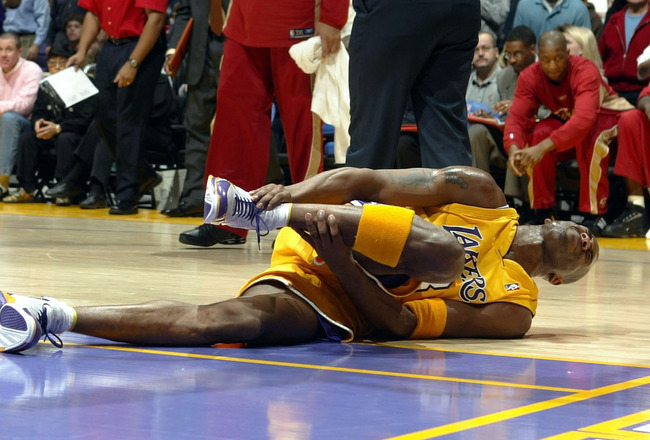 A hurt Kobe Bryant
Jeff Gross/Getty Images
Being tough is a historically celebrated character trait. The ability to take a hit and come back for more is often the foundation legends build upon.
As the prophet, Rocky Balboa, tells us, "It ain't about how hard you hit, it is about how hard you can get hit and keep moving forward, how much can you take and keep moving forward."
This is coming from a character that made an empire out of people's fascination with tough.
The sports landscape is littered with tough guys and it is impossible to measure an individual's toughness without stepping inside their head first, but I am going to try anyway.
Here are the 25 toughest people in sports today.
No. 25: Brian Urlacher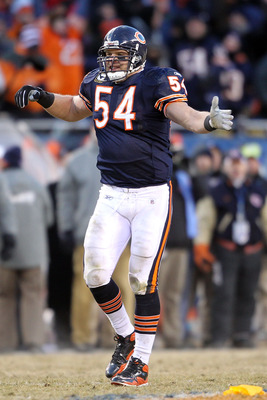 Andy Lyons/Getty Images
The only thing limiting Brian Urlacher's greatness throughout the course of his career has been injuries. More often than not, Urlacher is playing through an injury that would sideline mortal men.
Last season, Urlacher dislocated his wrist in the first quarter of the very first game of the season.
He played the entire first half and the start of the second before the coaches had to pull him and send him to surgery and the IR.
No. 24: Brandon Roy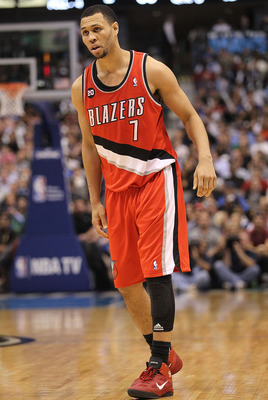 Ronald Martinez/Getty Images
Brandon Roy has some bum wheels.
Last season Roy received surgery on a knee right at the end of the regular season. It was originally projected as a four- to six-week recovery period—Roy played eight days later.
While it was a sign of toughness, it did little to help the long-term prospects of his knee.
Roy's knee problems plagued him this season and he played through it until his ineffectiveness demanded that he received some surgery. He got it—on both knees.
No. 23: Trevor Gillies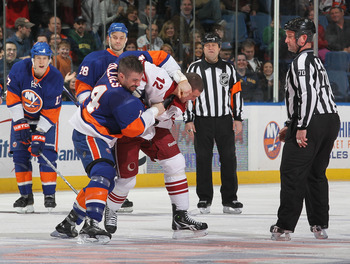 Al Bello/Getty Images
Trevor Gillies has been down a long road to make it to the NHL. This is largely due to his lack of overall talent on an ice rink.
What Gillies lacks in talent, however, he more than makes up for in toughness.
Gillies has quickly become one of the most feared enforcers in the NHL.
No. 22: Hines Ward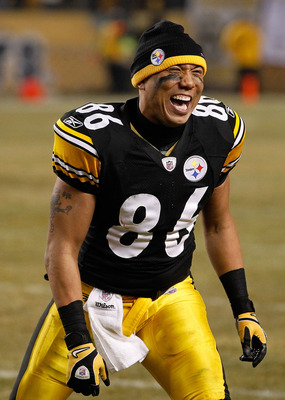 Gregory Shamus/Getty Images
I'm not sure Hines Ward belongs on this list—the guy seems to be such an extreme masochist that he actually loves all the pain.
Were are talking about someone who has taken hits that would make my head pop off of my body, yet he gets up with a smile on his face.
Among other tough accomplishments, Ward played almost every offensive snap in a Super Bowl after spraining his MCL in the AFC Championship game.
Earlier this season, the Steelers coaches had to hide Ward's helmet to keep him from reentering a game in which suffered a concussion.
No. 21: Philip Rivers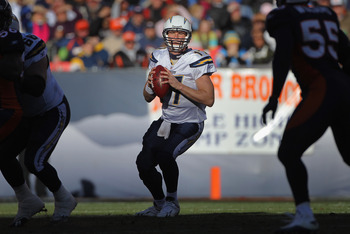 Doug Pensinger/Getty Images
When players blow their ACLs they wrap their knees up and sit in a wheelchair, or at the very least crutches, and wait until they can have surgery.
Unless they are Philip Rivers.
When Rivers blows his ACL he finishes the AFC Championship game.
No. 20: Brad Thorn
Phil Walter/Getty Images
Brad Thorn's hard nosed, never-say-die attitude has made him a rugby legend while he is still playing.
Thorn is only the second man to have represented Australia in League and New Zealand in Union.
And, at almost 36-years-old, he has maintained his tough style of play throughout it all and is still coming back for more.
No. 19: Colton Orr
Bruce Bennett/Getty Images
This 6'3" wingman is not a stranger to the penalty box.
He has enthusiasticly embraced the enforcer role that earned him a $4 million contract for this season.
Included in his pay is a lot of time off. Orr has already spent 128 minutes in the penalty box this season.
No. 18: Ben Roethlisberger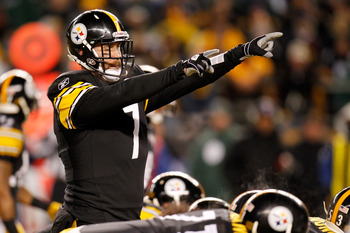 Gregory Shamus/Getty Images
Name an injury and chances are Ben Roethlisberger has had it and played through it.
This is a guy that launches himself off of motorcycles to crash in the street and has organs removed from his body, only to play in the NFL a few months later.
Ben doesn't let little in game injuries like broken noses or feet get in his way of playing either—these are just minor nuisances to the man they call Big Ben.
No. 17: George Parros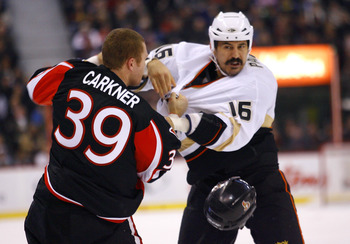 Phillip MacCallum/Getty Images
One look at George Parros' sweet 'stache and you know this is one tough man.
A further look at his stats confirms it.
Parros has yet to let an opportunity to throw down pass him by. Last season, Parros was involved in 20 fights in 57 games.
No. 16: Kamal Shalorus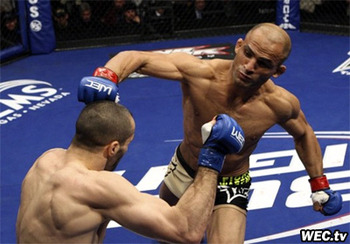 Kamal Shalorus was a world-class wrestler before he took his talents to MMA. He is now quickly becoming a one of the best lightweight fighters on the planet.
He recently beat Jamie Varner. After the fight, Varner had this assessment of Shalorus, "[H]e's a tough dude. He's by far the toughest guy I've ever fought."
Shalorus is proving to be a great fighter, because he doesn't let minor things like hits to his face slow him down on his way to utilize his superior wrestling skills.
No. 15: Kobe Bryant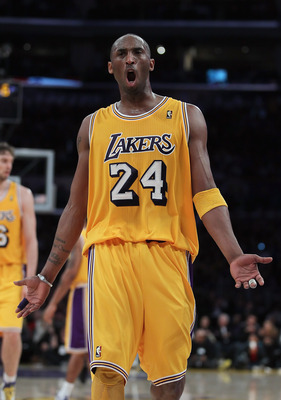 Jeff Gross/Getty Images
Where most people have cartilage and other things with medical names between their knees, Kobe Bryant just has bone stacked on bone.
These are the kinds of things that happen when you've logged as many game minutes as Kobe.
He also seems to break or dislocate at least one finger a season and just plays right through it and wins championships in the process.
No. 14: Ray Lewis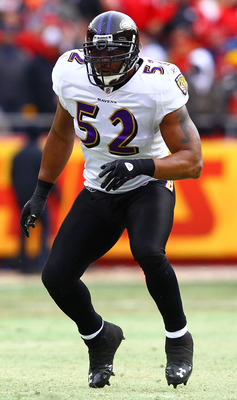 Dilip Vishwanat/Getty Images
When physical gets extra-physical, people say it is getting Ray Lewis. Lewis is in on almost every tackle. The guy is a human battering ram.
Despite his physical play, he rarely misses a game and he seldom even acknowledges an injury.
Lewis played the majority of the 2007 season with a severe sprain of his triceps and he still tallied over 100 tackles in 14 games.
No. 13: Paul Bissonnette
Al Bello/Getty Images
Paul Bissonnette is not afraid to court danger.
This is a man that is more famous for his over-the-line twitter comments than his hockey fights—and he gets in a lot of fights.
Last season, Bissonnette managed to get in 19 scraps in just 41 games.
No. 12: J.B. Mauney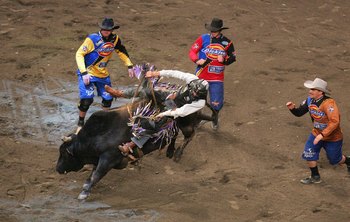 Al Bello/Getty Images
I think it goes without saying that if you ride angry bulls by choice, you are fairly tough.
J.B. Mauney is one of the best bull riders on the planet, but more importantly, at least in terms of this list, he is fearless.
Mauney is the only man in PBR history to ride eight bulls at the Finals. He is also famous for riding bulls like Voodoo Child, Bones and Code Blue. These are bulls that are even too wild for other tough guys in rodeo.
No. 11: Brett Favre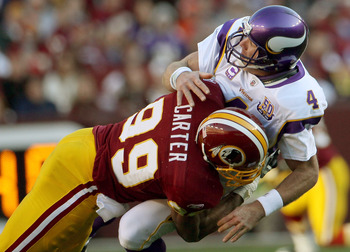 Win McNamee/Getty Images
In the course of playing 297 consecutive games, Brett Favre played through injuries that would keep me from going to the bathroom, let alone playing quarterback in the NFL.
The only thing keeping Favre from the top of this list are my doubts he is a regular human.
He was like the evil terminator from T-2. Break something off of him and it just turns to liquid metal and reattaches.
No. 10: Cam Janssen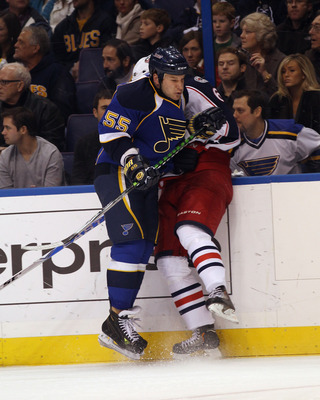 Bruce Bennett/Getty Images
Cam Janssen made it to the NHL on the strength of his toughness. In the '04-05 AHL season Janssen tallied a very impressive 337 penalty minutes.
Now that he is in the NHL, Janssen has not eased off his aggresive style of play.
Last season Janssen was in 19 fights in just 43 games.
No. 9: Bakkies Botha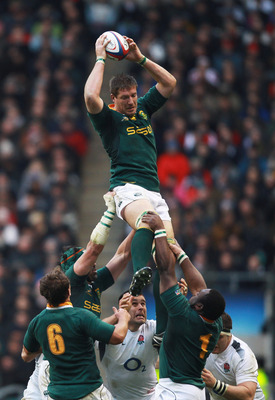 Warren Little/Getty Images
Bakkies Botha plays the ultra physical game of rugby so tough, that often the officials don't know what to do with him.
Botha has served many controversial suspensions—the longest being eight and nine weeks.
Botha, nicknamed "The Enforcer," seems constantly involved in some physical altercation or another.
He has been accused of biting and face gouging and his recent nine-week suspension was a result of a particularly viscous head butt.
No. 8: Zenon Konopka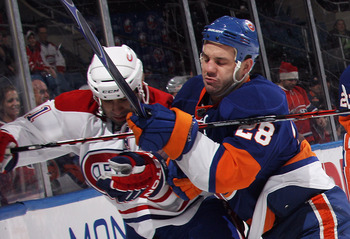 Bruce Bennett/Getty Images
Zenon Konopka waisted no time introducing himself to the tough guys in the NHL.
In Konopka's '09-10 rookie season he led the league in both penalty minutes and fights at 265 and 33, respectively.
33 fights in a single season—now that's the stuff legends are made of.
No. 7: Chris Leben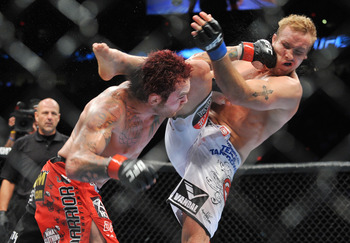 Jon Kopaloff/Getty Images
I am not going to question the toughness of anyone in the UFC, but a few stand out as being the tough of the tough.
Chris Leben is widely regarded as one of the toughest men in the sport. The guy can take and give a hit.
In his UFC 116 fight against Yoshihiro Akiyama, Leben took a flurry of punches in the second round with one landing squarely on his jaw. The blow was enough to knock out anyone and it knocked out Leben.
The only difference is, when Leben is knocked out he can still fight.
Leben won that match in the third round and he doesn't remember one moment past the hit to his jaw.
No. 6: Steve Nash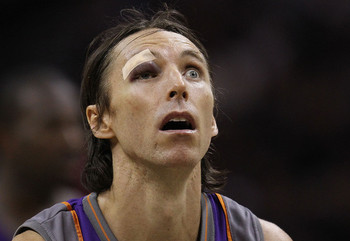 Steve Nash plays the game with reckless abandon, and his body is left to pay the price.
Nash has played well through broken noses and cut eyes that left him with vision on only one side of his face.
He has also been riddled with so many back problems, that Mark Cuban let him go in free agency, as Cuban figured his career was almost over.
That was seven seasons and two MVP awards ago.
No. 5: Garry Howatt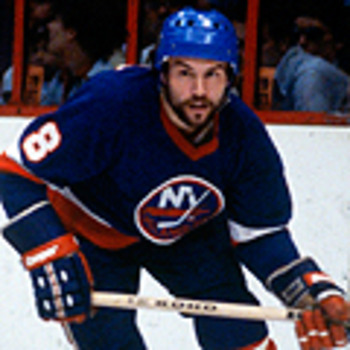 At 5'9" and 175 pounds, Garry Howatt is often considered the best pound-for-pound toughest fighter in the NHL. Of course, he also retired from the NHL in 1984.
Howatt earns his lofty spot on this list because, at the age of 58, Howatt competes in Rodeos in the team roping competitions about once a week.
No. 4: Greg Nosal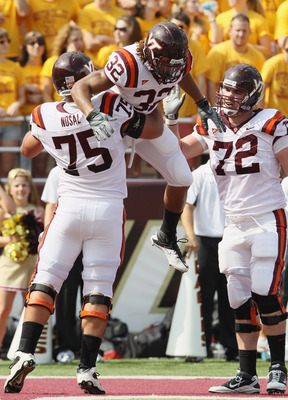 Elsa/Getty Images
Virginia Tech left guard Greg Nosal is so ridiculously tough, he doesn't even realize when he is being tough.
Earlier this season, Nosal got his pinkie stuck in the face mask of a defensive lineman, and he thought he had cut his finger.

In between plays, Nosal squeezed his pinkie to try and limit the blood that was filling his glove. At the end of the Hokies series, Nosal took off his glove and saw bone (that's never a good sign). Nosal had severed his pinkie.
At that point, Nosal approached the trainers with a request, "Will you guys tape this up?"
After searching the field, they found the tip of his pinkie in his glove and asked Nosal if he wanted to get it reapplied right then and miss the rest of the game.
Nosal opted to have it put on ice and finished the game.
No. 3: Brian Stann
Brian Stann has proven his toughness in the ring and in the cage, but that is nothing compared to the toughness he displayed before becoming a MMA fighter.
Stann, who is fresh off of a first-round TKO victory over fellow tough list-mate, Chris Leben, played middle linebacker for the Navy Academy.
After playing for Navy, he went off for a tour in Iraq that ended with him earning a Silver Star in 2006. Stann received the medal as a result of his bravery and leadership when he and his troops were under attack for six days while trying to secure Ramana Bridge.
Stann's efforts have been singled out for a documentary on the History Channel, in speeches by president George W. Bush and are used as a recruiting tool for the Marine Corps.
No. 2: Evander Holyfield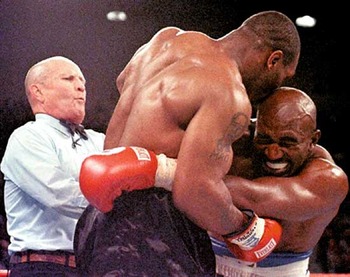 Evander Holyfield doesn't let people biting off his ear slow him down.
Holyfield, the four-time champ, has had an amazing career in boxing, and he has done it on as much heart as he had talent.
The most amazing thing about Holyfield is that he is still active and qualifying for this list.
He is trying to earn yet another shot at the title and is coming off of a January 22nd no-decision after a fight was called due to a severe cut over his left eye that was the result of an accidental head-butt.
No. 1: Aron Ralston
Aron Ralston is the only non-profesional athlete on this list and you might say that means he doesn't belong—I don't care.
If there is a list about tough, he belongs.
You know the story: Ralston was hiking by himself when his arm was pinned by a boulder. So, he proceeded to hack it off with a dull knife. And it never even slowed the guy down.
He hikes and mountain climbs more than ever.
Keep Reading