Super Bowl 2011: 10 Underrated Players To Keep Your Eye On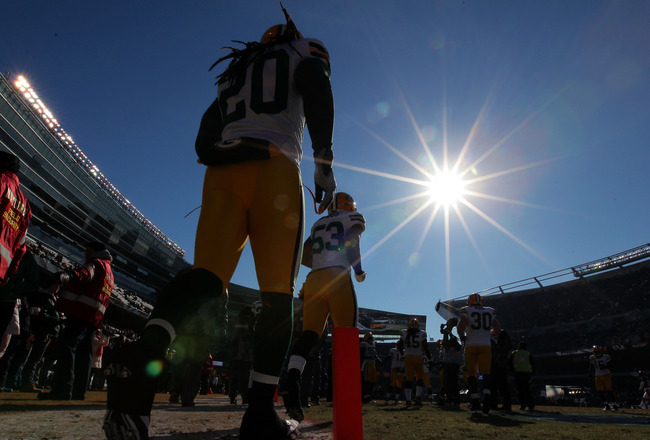 Doug Pensinger/Getty Images
Everyone knows they have to watch what Aaron Rodgers and Ben Roethlisberger do, that's a no-brainer.
But there are 53 men on each roster, and every one of those guys who are active will play some part in how the game unfolds on Super Bowl Sunday.
Look at what the Steelers did against the Jets last week in the fourth quarter. Roethlisberger threw the ball to Antonio Brown, a rookie few outside of Pittsburgh or his college alma mater of Central Michigan had heard of, and that helped seal the victory over the Jets.
There's always an Antonio Brown lurking on the sidelines. The question is who will make their presence felt in the big game.
10. John Kuhn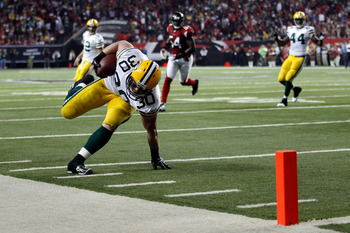 Chris Graythen/Getty Images
John Kuhn is listed as third on the Packers depth chart in the backfield, but Kuhn can come through when you least expect it. He is as important to the Packers offense as James Starks and Brandon Jackson.
9. Antonio Brown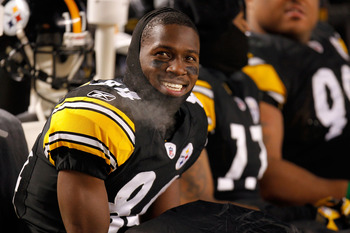 Gregory Shamus/Getty Images
Antonio Brown came through in the clutch last week versus the Jets. With the biggest game of his career coming up, Brown will have the ball thrown his way and be given a chance to prove himself again.
8. Sam Shields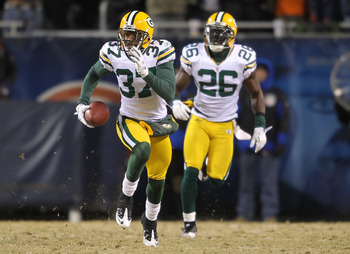 Andy Lyons/Getty Images
Sam Shields had a great day against the Bears, recording two interceptions. This rookie for the Packers will be back in action against the Steelers, waiting for another opportunity to make his mark in the Super Bowl.
7. Ziggy Hood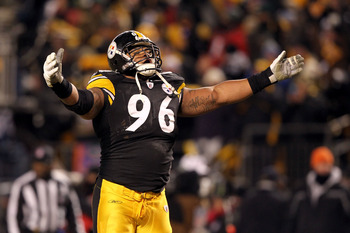 Al Bello/Getty Images
Ziggy Hood is a great player, but he often gets overlooked due to the performance of players like Troy Polamalu and James Harrison.
Hood will be just as important on Super Bowl Sunday as anyone else on the Steelers defensive line.
6. Erik Walden
NFL Photos/Getty Images
Erik Walden came to the Packers from Miami this year and got three sacks once he was on board.
Walden could come up with a big play while the Steelers line tries to double team B.J. Raji and Clay Matthews.
5. William Gay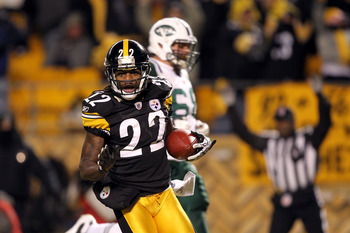 Al Bello/Getty Images
William Gay is Bryant McFadden's backup, and he sometimes gets lost in the highlight reels, but Gay is there to give the Steelers another option, and he does have two sacks to his credit.
Gay can help eliminate a target for Aaron Rodgers, and if the call is made, he can sack Rodgers as well.
4. Andrew Quarless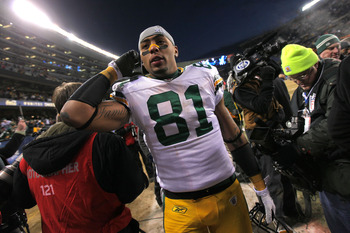 Doug Pensinger/Getty Images
Andrew Quarless has been a good addition to the Packers team, averaging 11.3 yards per catch. He's a great checkdown option for Rodgers, and he can come through in the clutch.
3. Doug Legursky
NFL Photos/Getty Images
Assuming Maurkice Pouncey can't play, Doug Legursky becomes one of the most important people on the team.
Legursky will be the center if Pouncey is out, and the responsibility of the position will fall on him.
2. Mason Crosby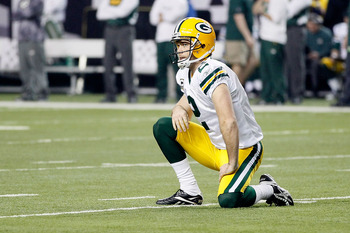 Kevin C. Cox/Getty Images
Mason Crosby could mean the difference between winning and losing the Super Bowl for the Packers.
The Steelers defense is stingy, and if the game does come down to a three-point difference like the oddsmakers currently are predicting, Crosby will have all the pressure on him.
1. Will Allen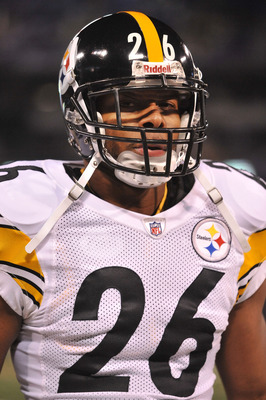 Larry French/Getty Images
Troy Polamalu has been battling an Achilles injury. Should that injury flare up, or if it's aggravated, Will Allen will be pressed into duty.
Allen's never truly been tested, but if the Steelers like the guy, he's worth keeping an eye on. The Steelers rarely miss on their player evaluations.
Keep Reading

Green Bay Packers: Like this team?