Green Bay Packers: Aaron Rodgers and Why He Is The X Factor In Super Bowl 2011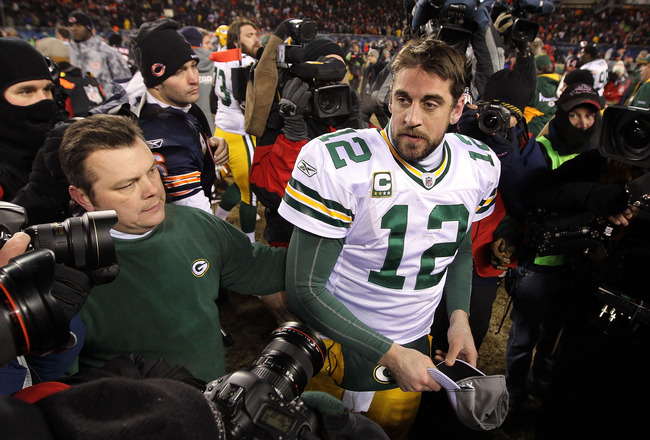 Andy Lyons/Getty Images
The Green Bay Packers and the Pittsburgh Steelers are set to square off in Super Bowl 2011 and only one can come out victorious.
Every year, there is that one player who has the hopes of an entire team, city, or state on his shoulders. The, "X Factor," as I like to call it, for this year, is Aaron Rodgers.
Rodgers Has Been Waiting For This Moment For a Long Time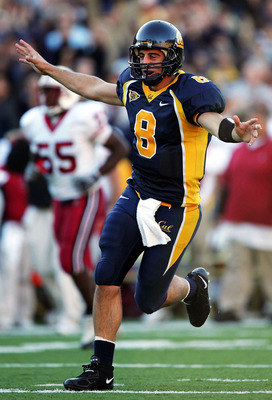 Jed Jacobsohn/Getty Images
Attending college in Chico, I know how Aaron Rodgers has gotten to where he is now. He went to high school here in Chico at PV High, went to Butte community college, and then transferred to Cal.
From there he had to wait patiently under the ever-changing mind of Brett Favre to get his time in the spotlight. Well now he he's had it, and you can be certain Rodgers has waited for this moment for a very long time.
It took him many years to get to the Super Bowl, and he definitely won't take it for granted.
Concussions Are Starting To Look Routine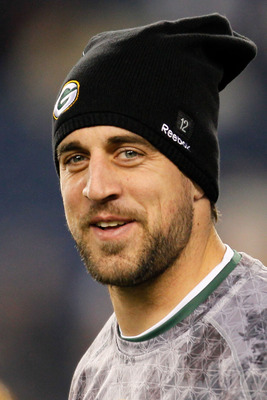 Jim Rogash/Getty Images
For obvious reasons, having a healthy quarterback is a must in the playoffs. A team has almost zero chance of winning when their starting quarterback gets injured. We saw this last week with Jay Cutler and his sprained MCL.
Rodgers has suffered two concussions already this year, which makes him more prone to get another. With Matt Flynn as the backup, Green Bay will have no chance of winning if Rodgers goes down.
Although there is not much he can prepare for in terms of sustaining injuries, Rodgers must protect himself from the Steelers' onslaught.
The Falcons Got Burned on Countless Passing Plays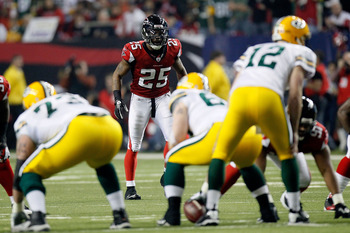 Kevin C. Cox/Getty Images
Anyone who saw the Falcons play the Packers earlier in the playoffs knows how good the Green Bay offense is. Rodgers destroyed the Atlanta defense on a couple of plays.
Coming into the playoffs, I thought Atlanta was the best team, and the only way they were really going to lose is if their defense couldn't hold up, and that's what happened.
The Steelers defense is phenomenal against the run, so it's up to Rodgers to burn them through the air.
He's No Michael Vick, But He's No Brett Favre Either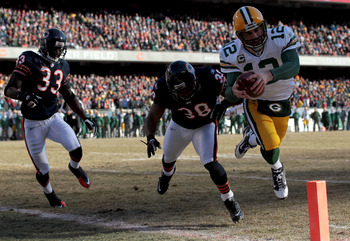 Jamie Squire/Getty Images
Not that being Brett Favre is a bad thing, but I mean it in the sense of movement and mobility. Rodgers isn't going to burn you time and again by weaving in and out of defenders, but he's not going to sit in the pocket either.
In the NFC championship, Rodgers made a great play by running out of the pocket and diving into the pylon. He's going to have to be aware of the pass rush put on by the Pittsburgh Steelers, and be able to run for first downs if they want to keep the offense moving in the right direction.
The Hopes and Dreams Of The Cheese Heads Rest on Rodgers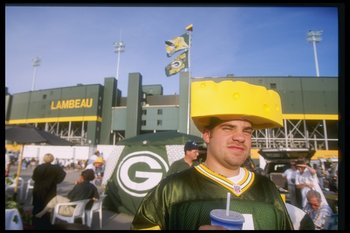 Jonathan Daniel/Getty Images
The reality is, Green Bay doesn't have enough of a team without Aaron Rodgers to be able to compete. They cannot rely on their rookie running back James Starks, even though he has produced well of late.
They cannot solely rely on the defense because they need to score to win, simply put. Aaron Rodgers will have to perform, and perform well if the Packers want to end the year as Super Bowl champions.
Keep Reading

Green Bay Packers: Like this team?