NFL Trade Rumors: Which Teams Are Considering Dealing for Albert Haynesworth?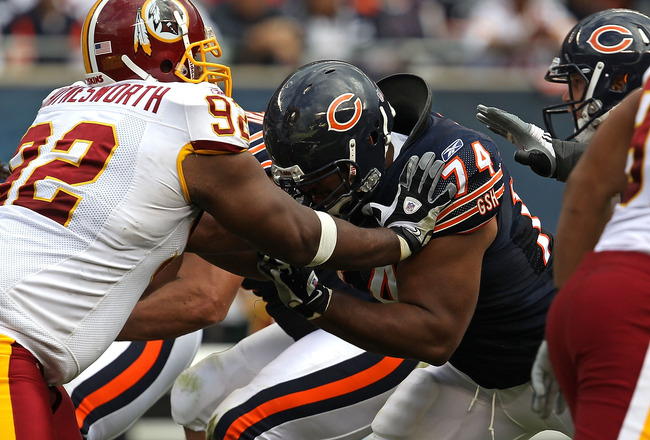 Jonathan Daniel/Getty Images
NFL Trade Rumors are starting to heat up as the NFL season is winding down, and we're only a little more than two weeks away from the Super Bowl in Dallas.
Obviously, this offseason will be somewhat interesting as the labor dispute hangs over the entire league. We still don't know what this offseason will bring and how active it will be in terms of player movement. You already get the sense that owners will be more weary to hand out big contracts and make trades involving draft picks because of the labor situation. Some media members predicted (and were correct) that more teams looking for head coaches would look internally rather than the big splash hire.
But how does all of that affect Albert Haynesworth?
The defensive tackle's days in Washington are surely numbered, even though ESPN's reporting Bruce Allen said in public Haynesworth could be back with the Redskins in 2011. It'd be hard to find teams who might be willing to take on his contract (especially with his issues), but he still does fulfill a big need.
So here are some teams that could go after Albert Haynesworth.
10. Seattle Seahawks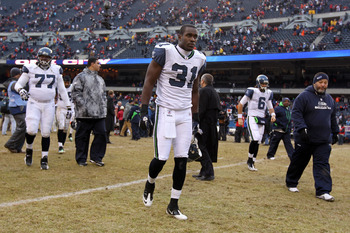 Andy Lyons/Getty Images
The Seahawks have glaring holes in the secondary and throughout the defense. Acquiring Haynesworth wouldn't fix all the problems in the defense, but it would help stop the run and open up the ends to get to the quarterback (something you'll hear a lot in this slideshow).
An effective pass rush would also take pressure off the secondary (something else you'll hear a lot in this slideshow).
9. Buffalo Bills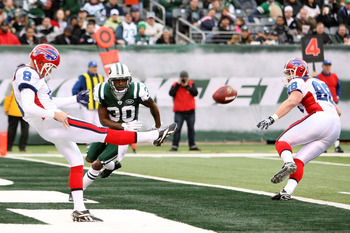 Michael Heiman/Getty Images
Haynesworth would bring a lot of baggage, especially on a bad team. But he's still an upgrade for most of the Bills front seven, and a defensive line with Haynesworth and Marcus Stroud would be interesting—to say the least.
8. Cleveland Browns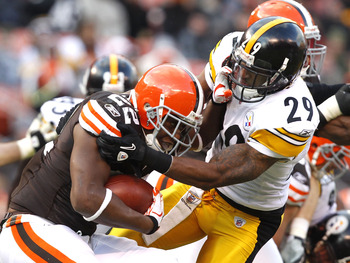 Matt Sullivan/Getty Images
The Browns have never had a dominant player on defense since they've returned to the NFL in 1999. Haynesworth would be that player and would be a building block to showing the fan base they have a commitment to winning.
But the Browns probably would not be willing to take that contract—especially with yet another rebuild.
7. Tampa Bay Buccaneers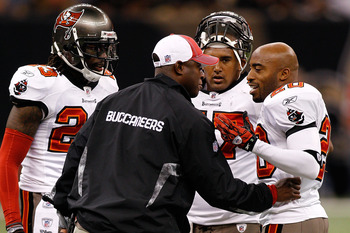 Chris Graythen/Getty Images
The Buccaneer teams of the late 90s had a dominant defense because of Warren Sapp, who was the same type of force in the middle of the line as Haynesworth can be. The Buccaneers have Gerald McCoy, and he's developing into a nice player. But Haynesworth could be a game-changer up front—especially with a relatively young and inexperienced secondary.
6. Detroit Lions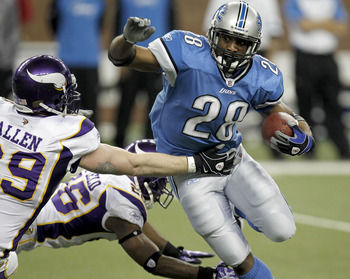 Gregory Shamus/Getty Images
Ndamukong Suh has publicly said he wouldn't disapprove of the Lions making a play for Haynesworth. It would definitely be interesting and a great show to the fanbase that these Lions are making an effort to improve.
But would you want Suh, who's becoming a dominant force, to start taking character traits from Haynesworth?
5. Indianapolis Colts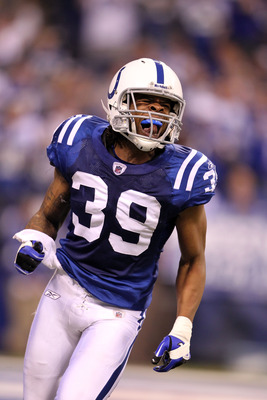 Andy Lyons/Getty Images
The Colts struggled against the run this season, especially with Bob Sanders going on injured reserve yet again. Haynesworth would be a major upgrade up front, and I doubt there will be any problems with Jim Caldwell and Peyton Manning on the sideline.
4. Houston Texans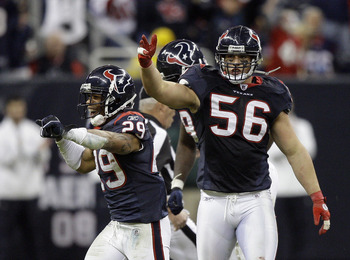 Bob Levey/Getty Images
To say Houston's defense was bad would be an understatement, but the secondary was more of a problem than the defensive line.
That being said, a big-time presence up front that can open up holes for Mario Williams might not fix the secondary, but it would take a lot of pressure off it.
3. Tennessee Titans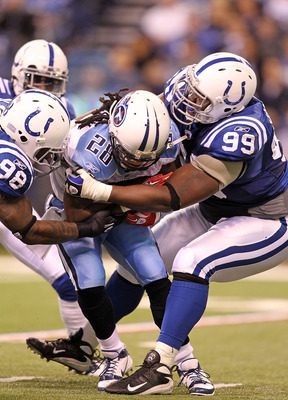 Andy Lyons/Getty Images
The Titans have missed that inside presence and have apparently missed Haynesworth too, considering there were rumors of him getting shipped back to Tennessee during the season. Haynesworth has history with the Titans, and he had the most success under Jeff Fisher.
But would the partnership work a second time?
2. Minnesota Vikings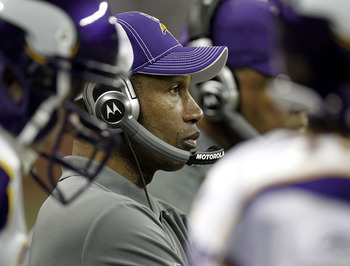 Gregory Shamus/Getty Images
According to the Minneapolis Star Tribune, defensive tackle Pat Williams is apparently considering greener pastures. The Vikings would then need a defensive tackle.
When both were in the lineup, Pat and Kevin Williams were beasts on the inside and run-stuffers; that's the type of lineman they need and exactly what Haynesworth is.
1. Philadelphia Eagles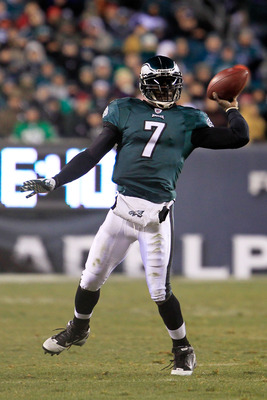 Chris Trotman/Getty Images
The Eagles definitely could use an upgrade on the defensive side of the ball. And even though secondary and linebacker are a much more pressing concern than defensive tackle, a big body that can free up Trent Cole and get penetration as well could be nice. Haynesworth has a great relationship with new defensive line coach Jim Washburn, and this could be an interesting option.
Keep Reading