Brett Favre and 10 Stars Who May Retire in 2011: Are They Hall of Fame Bound?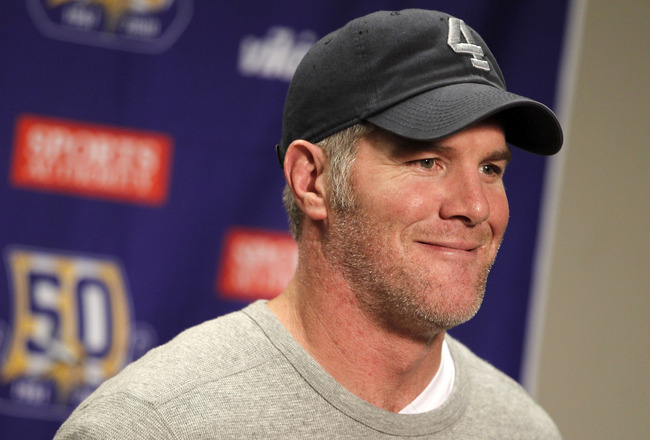 Gregory Shamus/Getty Images
Brett Favre & 10 Stars Who May Retire in 2011: Are They Hall Of Fame Bound?
Brett Favre has mercifully filed his retirement papers with the NFL league office. While that doesn't mean he can't come back, it means that it is more likely that he is finished with his NFL career.
This list is ten guys who would be wise to follow Favre's lead. Some of them are Hall of Famers, some aren't quite on that level.
Read on and let us know what you think of these ten athletes and the direction of their careers.
10. Mark Brunell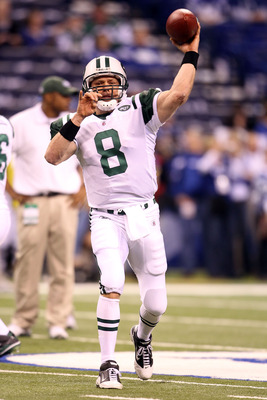 Andy Lyons/Getty Images
Age: 40

Why Retirement Is Wise: Since 2006 Mark Brunell has not done much in the league. He has just 22 completions in 43 attempts for 219 yards with two touchdowns and two interceptions.
The last time Brunell started a game was the 2006 season and he didn't see any action in 2007 and 2008.
Brunell's best days are well behind him, but maybe it's time to start looking at life after football.
Hall of Fame?: No

9. Bernard Hopkins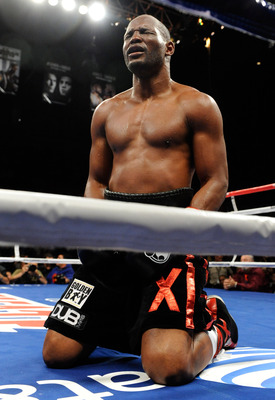 Ethan Miller/Getty Images
Age: 46

Why Retirement Is Wise: Bernard Hopkins once promised his mother that he would not fight past the age of 40. Well, now he is 46 and he is still fighting.
In 2010, Hopkins fought Roy Jones Jr. (who also should think about calling it quits) and 28-year-old Jean Pascal. Against Jones, Hopkins won by decision but he scored a draw against Pascal.
Looks like he can beat guys his own age, but is going to struggle against younger opponents.
Hall of Fame?: Yes

8. Tim Wakefield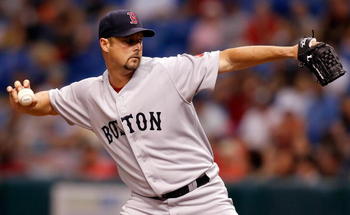 J. Meric/Getty Images
Age: 44

Why Retirement Is Wise: Tim Wakefield has been old for 10 years now but he always seems to have some big moments for the Red Sox.
He is one of the few remaining knuckle-ballers left in the MLB but he won just four games last season and had an ERA over five. Looks like the crafty veteran might need to call it quits.
Hall of Fame?: No

7. Terrell Owens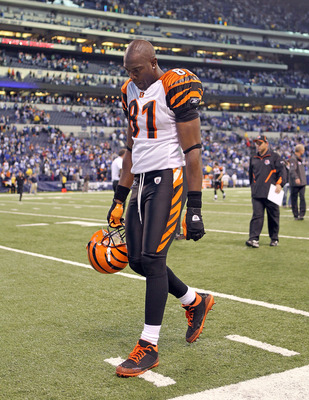 Andy Lyons/Getty Images
Age: 37

Why Retirement Is Wise: Honestly I don't think Terrell Owens is going to call it quits this year, but I think he is making a mistake if he doesn't retire.
He is nothing more than a sideshow at this point of his NFL career. He is not a dangerous weapon that teams have to gameplan for.
While there was once a point of Owens' career where I would want him on my team despite his baggage, I no longer feel that way.
Hall of Fame?: No

6. Mariano Rivera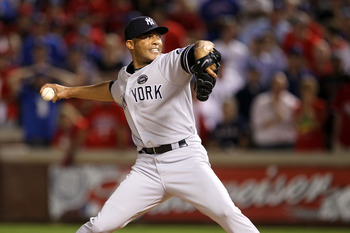 Stephen Dunn/Getty Images
Age: 41

Why Retirement Is Wise: Now I know Mariano Rivera is the ageless wonder and he is still a very productive baseball career, but I think he would be wise to call it quits before he starts to decline.
The quicker he gets out of baseball, the more highly he will be thought of after his career his over.
Hall of Fame?: Yes

5. Tony Gonzales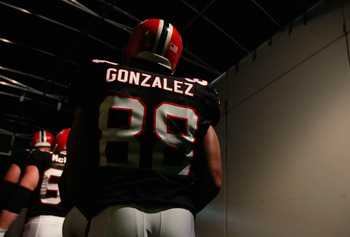 Kevin C. Cox/Getty Images
Age: 34

Why Retirement Is Wise: Tony Gonzalez has been in the NFL for 14 seasons and is yet to win a playoff game.
He will go down as the best tight end ever to play in the NFL, but he has not been much of a factor this year recording 70 receptions and 656 yards, both his lowest totals since his second year in the league.
Hall of Fame?: Yes

4. Chipper Jones
Greg Fiume/Getty Images
Age: 38

Why Retirement Is Wise: Chipper Jones has been the face of the Atlanta Braves for quite a long time. However, Jones missed nearly the entire 2010 season because of a torn ACL and the Braves made a magical run to the playoffs without the former All-Star.
Jones did discuss the possibility of retiring following the 2010 season with Braves' management, but he said, "I don't want the fans' final image of me to be one of me hurt on the field."
If Jones stays healthy I full expect this to be his last season.
Hall of Fame?: Yes

3. Shaquille O'Neal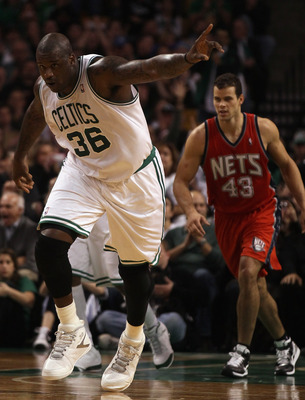 Elsa/Getty Images
Age: 38

Why Retirement Is Wise: Shaq has toyed with the idea of retirement for a few years now, but it seems like he always tends to add a year or so when talking about how much longer he will play.
While he was once one of the most dominant forces in the NBA during the late 90s and early 2000s, he is clearly over the hill. Retirement seems like a distinct possibility after this season.
Hall of Fame?: Yes

2. Omar Vizquel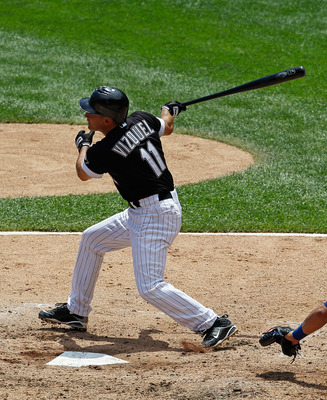 Jonathan Daniel/Getty Images
Age: 43

Why Retirement Is Wise: The fact that Omar Vizquel is still playing productive baseball is pretty incredible.
He had a stretch of nine consecutive Golden Gloves, but that was ten years ago. Currently he is the oldest starting position player in the Majors and he has slowed down considerably over the tail end of his career.
Hall of Fame?: Yes

1. Ric Flair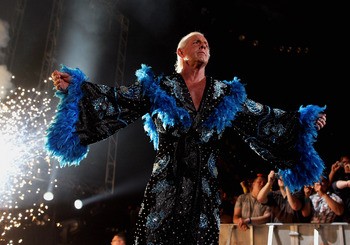 Mark Dadswell/Getty Images
Age: 61

Why Retirement Is Wise: Ric Flair is one of the most well-known professional wrestlers in the world but he also made his debut in 1972.
He doesn't compete all that much, but it is surprising he can compete at all at 61. Honestly, I respect the ability to wrestle at that age, but the sight of him shirtless is just scary.
Hall of Fame?: Already Inducted

Keep Reading