AFC Championship Game: 10 Key Matchups That Will Decide Jets Vs. Steelers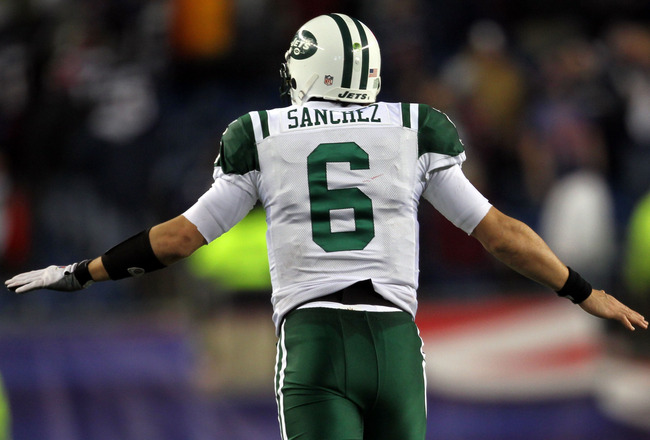 Jim Rogash/Getty Images
The New York Jets defeated the New England Patriots, 28-14, and are moving on to the AFC Championship game to face the Pittsburgh Steelers.
Rex Ryan, fresh off his out-coaching of Bill Bellichick, will face a challenge in Mike Tomlin, and this one won't come easy for either team.
Here are 10 key matchups that will help decide the game.
10. Ben Roethlisberger's Body Vs. Jets Pass-Rushers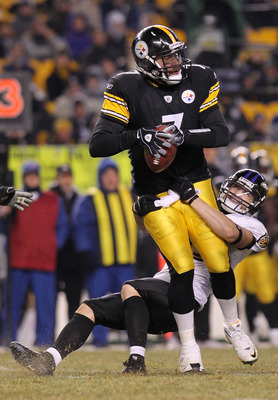 Nick Laham/Getty Images
The Jets showed they can get to Tom Brady, but getting to Ben Roethlisberger is one thing. Bringing him down is another.
If he can escape Jets tackles and stay upright, the Jets will give up big plays.
9. Emmanuel Sanders/Antonio Brown Vs. Jets Cornerbacks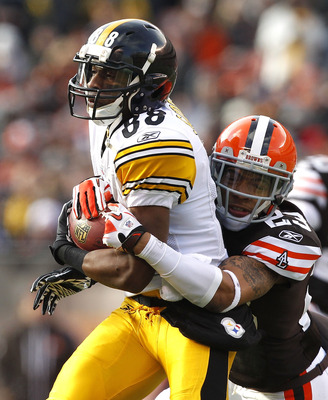 Matt Sullivan/Getty Images
Mike Wallace and Hines Ward get the publicity (and rightfully so), but it's these two guys that the Jets need to worry about most.
Antonio Cromartie and Darrelle Revis will play well, but will the lesser talented guys like Drew Coleman and Kyle Wilson step up again?
They'll need to if the Jets want to win.
8. Nick Folk Vs. Himself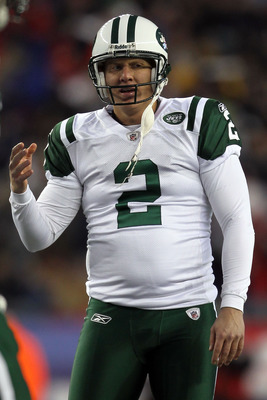 Jim Rogash/Getty Images
Nick Folk has a big leg and played well at the beginning of the season, but he has struggled lately.
If he lets his 30-yard miss get to him, the Jets could be in trouble.
7. Rashard Mendenhall Vs. Jets Rush Defense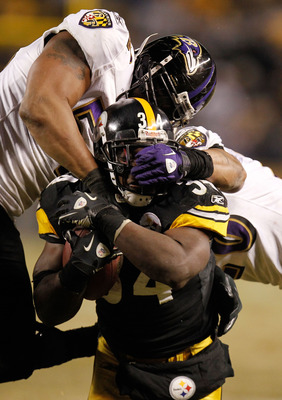 Gregory Shamus/Getty Images
Rashard Mendenhall is a talented back, no doubt, but he was shut down by the Ravens. And the Jets are even better stopping the run.
He'll have to play a great game just to put up decent numbers.
6. Jets Running Backs Vs. Steelers Run Defense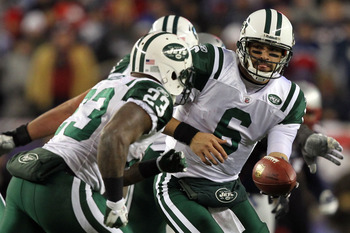 Al Bello/Getty Images
The Jets (may) have the best running game in football, but the Steelers do have the best run defense.
This will be an exciting battle to watch.
5. Mark Sanchez Vs. Himself
Jim Rogash/Getty Images
The Steelers have a good pass defense, but one that the Jets are capable of scoring on.
If Mark Sanchez comes out over-excited and overthrows his receivers early like he did against New England, the Jets may struggle, especially because of the tough matchups in the running game.
4. Jets Offense Vs. Troy Polamalu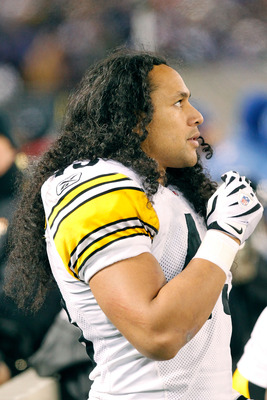 Geoff Burke/Getty Images
Troy Polamalu may be the best player in football, and when he's making plays, the Steelers are tough to beat.
The Jets need to find a way to neutralize him, somehow.
3. Steve Weatherford Vs. Himself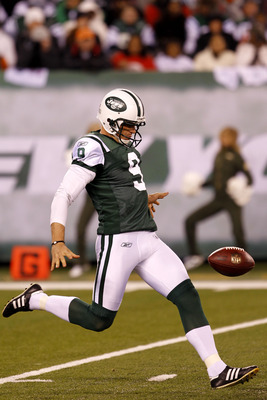 Chris Trotman/Getty Images
Steve Weatherford was one of the best punters in the NFL during the regular season, with the most inside-the-20 punts since the 1970s.
But he's struggled in the playoffs, with touchbacks on nearly every chance he's gotten.
In a game that could come down to a score or two, field position is vital.
2. Jets Receivers Vs. Steelers Secondary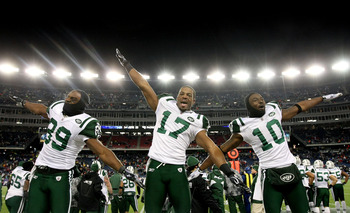 Al Bello/Getty Images
The Jets have arguably the most talented receiving corps in football, headlined by former Steeler Santonio Holmes.
If the Steelers can't stop the Jets trio, they'll be in a whole lot of trouble.
1. Jets Vs. Steelers Fans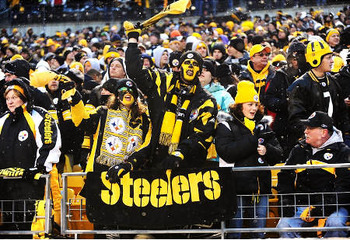 Heinz Field is one of the most hostile atmospheres in football and Steelers fans will make sure the Jets know it.
It was loud at Gillette Stadium, but not as loud as it will be at Heinz Field.
The Jets need to stay composed.
Matt Rudnitsky is a student at the University of Michigan and a Featured Columnist/writing intern at Bleacher Report. Follow him on Twitter at https://twitter.com/Mattrud
Keep Reading

Pittsburgh Steelers: Like this team?