MLB Free Agency: Predicting Where 10 Best Free Agents Left Will Sign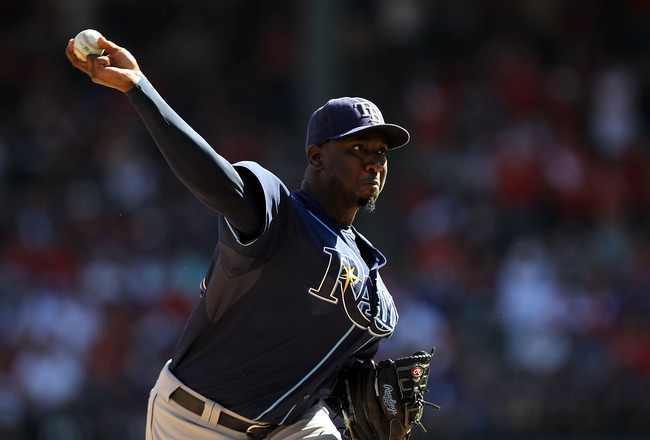 Ronald Martinez/Getty Images
MLB Free Agency has started to quiet down somewhat as most of the bigger names have moved on to greener pastures and spring training is almost a month away.
But there are still some big names and great players who can be had now for a bargain price, or at least a lower price in January.
Names like Rafael Soriano, Andy Pettitte and others are still unsigned and looking for a home for next season. Although there have been rumors involving some of these players, nothing has been made official yet.
So here's where the top 10 free agents remaining will land.
10. Orlando Cabrera, SS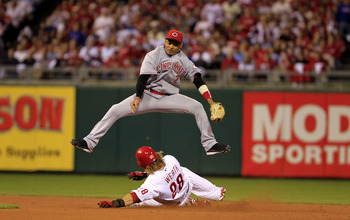 Chris Trotman/Getty Images
Cabrera is aging, but he's still a serviceable shortstop with an okay bat. Sports Illustrated's Jon Heyman pondered if Cabrera would return to Cincinnati, considering that's where he was last season. Cabrera has also reportedly shown interest in returning to Minnesota, though there's been nothing linking the two sides.
Prediction: Reds
9. Johnny Damon, OF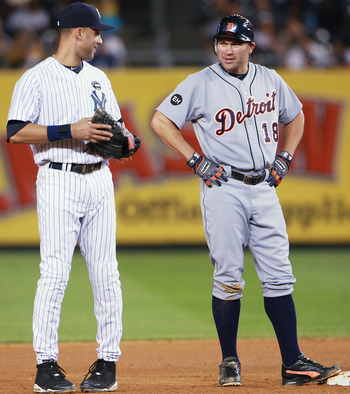 Andrew Burton/Getty Images
Damon is an interesting case. His defensive skills have diminished with his age, yet he still has a nice bat and good speed. It's because of those skills that Damon is garnering interest. Supposedly the Angels have been interested in Damon (and Scott Podsednik) as a leadoff hitter to fill the hole Chone Figgins left. Tampa Bay has also been named as a possible suitor. Then there is of course a chance of a return to the Bronx, though the Yankees have said there's no role for him.
Prediction: Angels
8. Andruw Jones, OF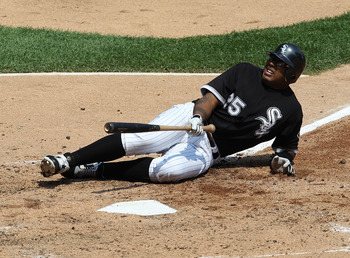 Jonathan Daniel/Getty Images
Jones very quietly has hung around the free agent market and now all of a sudden has garnered at least some interest. The Yankees are looking into Jones as a fourth outfielder and someone who can provide depth and an extra bat and seem to be the front-runners. Jon Heyman discussed the possibility of the Phillies going after Jones as a much needed right-handed bat, but they'd also like to get younger as well.
Prediction: Yankees
7. Manny Ramirez, OF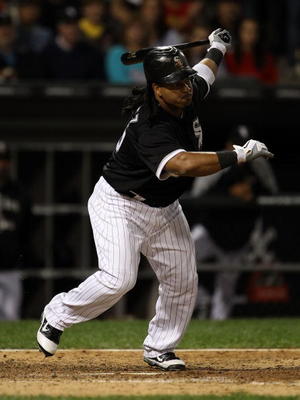 Jonathan Daniel/Getty Images
All of a sudden, Ramirez has gone from being one of the most feared bats in the game to being out of work and probably looking to snag a one-year deal with a team. He had a poor end to the 2010 season, but he still showed flashes of being that power bat. Apparently that's enough, as according to some reports, the Tampa Bay Rays are interested. He'd be a power bat in the middle of the lineup that would fill the DH spot.
Prediction: Rays
6. Brian Fuentes, RP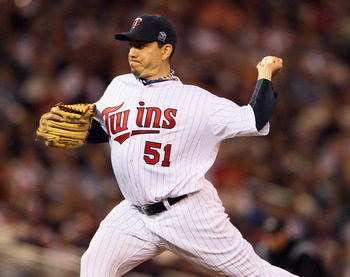 Elsa/Getty Images
Fuentes isn't the biggest name, but he's getting some of the biggest interest right now. Jon Heyman tweeted that 11 teams are in on the lefty reliever who, according to Fox Sports, has told teams he wants to close. Heyman said the Mets, Yankees, Twins, Mariners, Red Sox and Blue Jays are among the teams interested. Out of all the teams, the Yankees and the Red Sox have the deepest pockets and the greatest need for bullpen help.
Prediction: Red Sox
5. Vladimir Guerrero, OF/DH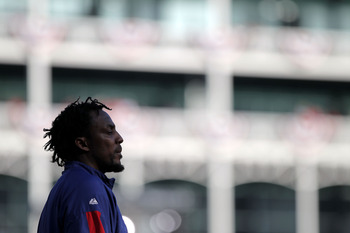 Doug Pensinger/Getty Images
Guerrero had a strong year last year for the Texas Rangers, but the Adrian Beltre signing has pretty much closed the door on Guerrero returning to Texas. He's garnering some interest, especially from Tampa Bay and the Angels according to reports, with both needing a big bat. There are some reports that the Orioles are also interested, but that seems less likely. With all accounted for, the Angels seem like the best fit.
Prediction: Angels
4. Carl Pavano, SP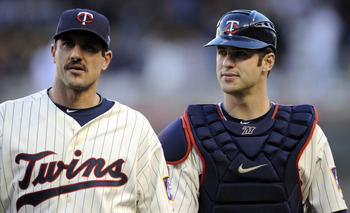 Hannah Foslien/Getty Images
Pavano's the best starting pitcher still available, and he's gotten a lot of interest from both Minnesota and Washington. The Nationals have reportedly shown interest all along in Pavano, but there are reports now out of Washington that the Nationals are no longer interested in Pavano. Subsequently, the Sporting News is reporting that the Twins and Pavano are close to a deal, no surprise considering the partnership worked out well for them last year.
Prediction: Twins
3. Jim Thome, DH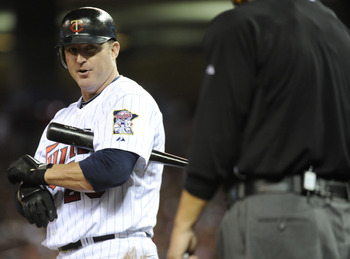 Hannah Foslien/Getty Images
The phone lines haven't been burning on Thome, who had a solid year in Minnesota last year and was a big reason why the Twins ran away with the A.L. Central down the stretch. That being said, there was a story from the Minneapolis Star Tribune Monday that Thome's looking to cash in on a bigger deal this season because he didn't last year. Unfortunately, no one's really called about him and the only option may be his most recent team.
Prediction: Twins
2. Andy Pettitte, SP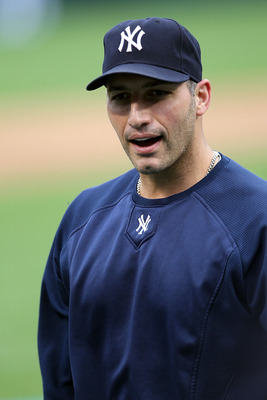 Stephen Dunn/Getty Images
There are no other teams in on Pettitte other than one. The question will be not when he signs, but rather if.
So far, the annual retirement staredown between the Yankees and Pettitte is right on schedule, with Pettitte unsure of his status and no update yet on his decision as of this posting. Teammate Mark Teixeira came out recently and said Pettitte is leaning towards retirement, but it could very well be a ploy for a bigger deal. Pettitte holds all the leverage here and the Yankees need him much more than he needs the Yankees.
Prediction: Yankees
1. Rafael Soriano, RP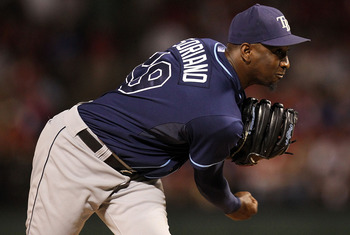 Ronald Martinez/Getty Images
The list seems to be growing for teams who have said no to Soriano, the best reliever still available, rather than yes. The Angels backed off, as did Boston and now Texas. The Yankees showed some interest but are backing away as well. Soriano might have priced himself right out of the market, and might have to take a one-year deal. With that in mind, I have a feeling he could return to Tampa Bay as a steal.
Prediction: Rays
Keep Reading