NFL Rumors: Can DeAngelo Williams Still Be Productive in the NFL?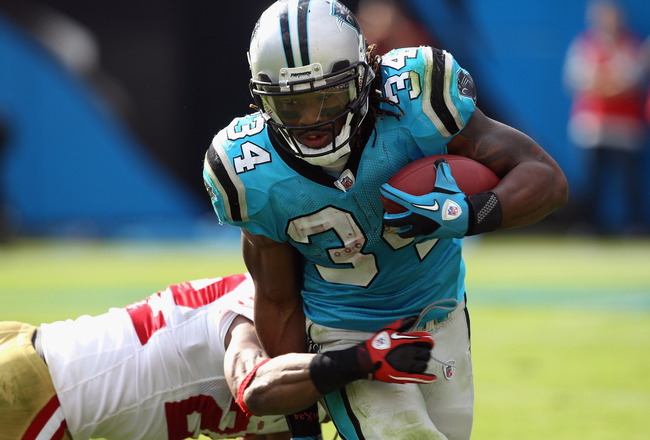 Streeter Lecka/Getty Images
As we start to wind this season down and get the playoffs underway, it's time to start thinking about what offseason moves each team will make to help it reach the Super Bowl in 2011.
DeAngelo Williams is a running back who becomes a free agent this offseason for the Carolina Panthers. Williams' numbers dropped off this season, but will he ever be an effective player in the again?
2008 Stats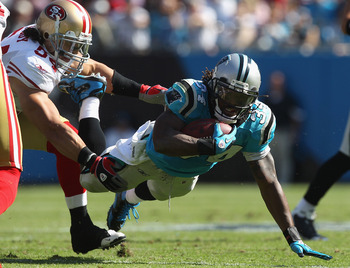 Streeter Lecka/Getty Images
Williams had his best professional season in 2008, as he rushed for 1,515 yards and 18 touchdowns on the season.
Turn to the next page to see the drop off.
2009 Stats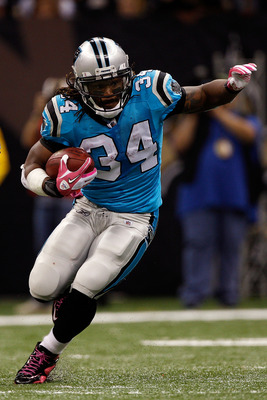 Chris Graythen/Getty Images
Williams' numbers dropped off in 2009, as he only rushed for 1,117 yards and seven touchdowns on the year. It was a major drop off from the year before, but still a decent season.
2010 Stats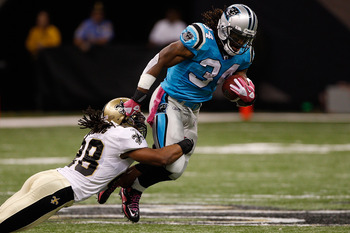 Chris Graythen/Getty Images
He had an injury-ridden season in 2010, and only played in six games with the Panthers. In those six games, Williams only rushed for 361 yards and one touchdown.
Granted, he plays on a lousy team, but these are still very poor numbers for a starting running back.
Get Him an Offensive Line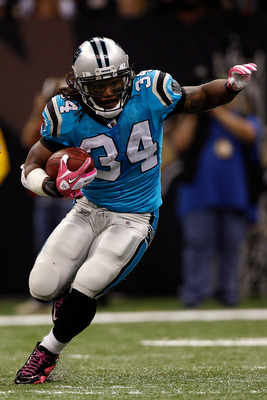 Chris Graythen/Getty Images
If Williams could play behind a decent offensive line, he could be a very dynamic player for that team. After this season, he will likely be signed by someone other than the Panthers, and if that team has an offensive line, he will make some noise.
He Needs a Great Quarterback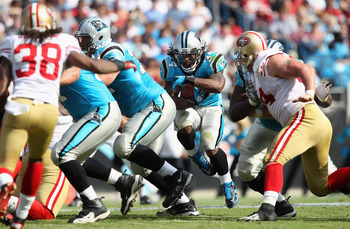 Streeter Lecka/Getty Images
Like most running backs in the NFL, Williams doesn't have what it takes to carry the team on his shoulders. However, he would be very explosive if he had a great quarterback handing the ball to him, to open up the running game. He could be dangerous in Indianapolis or even St. Louis as a replacement for an aging Steven Jackson.
Get a Back To Compliment Him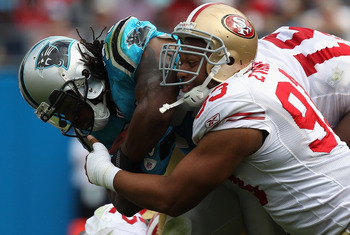 Streeter Lecka/Getty Images
If a team can find a back that compliments Williams in a Darren Sproles type role, it would be a great advantage for both them and Williams.
Williams should be able to really carry most of the load now that he is healthy, but he needs the tools to succeed as well.
He Will Do Well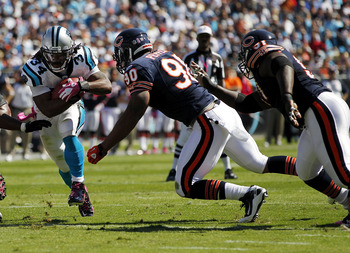 Geoff Burke/Getty Images
If Williams is signed to the right team and is happy, he will preform well for that team.
He has the ability to make anyone miss, and it's inevitable that he'll get a starting running back role with a team next season.
Keep Reading

Carolina Panthers: Like this team?