San Diego Chargers and the 10 Most Disappointing Teams from the 2010 NFL Season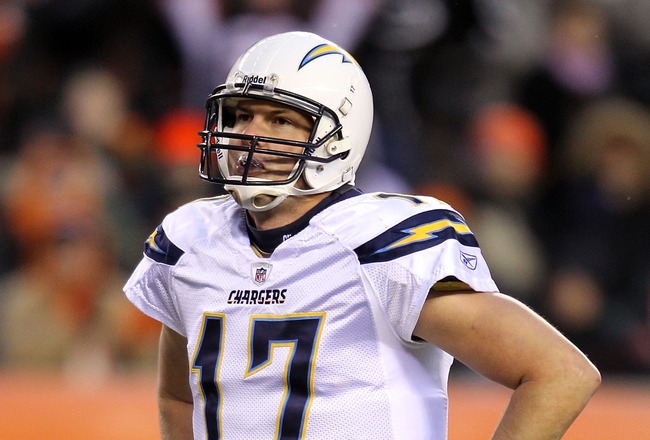 Andy Lyons/Getty Images
The San Diego Chargers were officially eliminated from the playoffs Sunday by losing to the Cincinnati Bengals, 34-20. It's a heartbreaking finish to a season that was once filled with hope.
Chargers coach Norv Turner called his group of players the most talented team he's had, and yet this team failed to do something that previous San Diego teams had done four consecutive times—make the playoffs.
Last season the Chargers were 13-3 and one of the elite teams in the NFL. This year they are 8-7 and need to beat the Denver Broncos next week just to finish with a winning record.
The Chargers are one of the league's most disappointing teams this season, but they aren't alone. Here are the 10 teams that have fallen the furthest from meeting expectations.
10. Indianapolis Colts, 9-6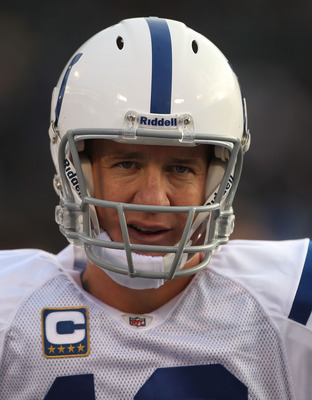 Jed Jacobsohn/Getty Images
The Colts will still make the playoffs if they can beat the Titans next week, but just barely. It's an incredible turnaround for a team that just a few months ago was playing in the Super Bowl and was the class of the AFC.
This season the Colts have been ravaged by injuries to key players, including Dallas Clark, Joseph Addai and Anthony Gonzalez. Peyton Manning also started to look human, throwing 11 interceptions in the span of just three games (all losses).
The Colts have won their last three games and are looking more like the Indy teams of old, but anything more than an early playoff exit would be surprising at this point. This just isn't the same team that dominated the AFC for the better part of a decade.
9. Tennessee Titans, 6-9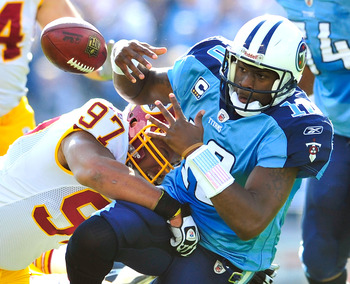 Grant Halverson/Getty Images
The Titans were one of the best teams in football as recently as two seasons ago. But now they're nothing more than a door mat.
They've lost seven of their last eight after starting the season 5-2, and at one point even started Rusty Smith at quarterback. The relationship between coach Jeff Fisher and quarterback Vince Young continues to be strained, and this team can't seem to do anything right on either side of the ball.
8. Miami Dolphins, 7-8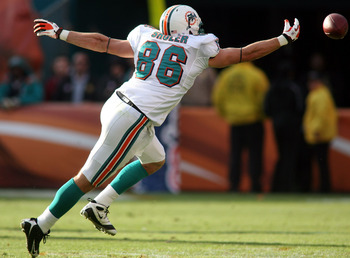 Marc Serota/Getty Images
The Dolphins were supposed to contend for the AFC East title. Instead, they settled for being a good defensive team that just couldn't hang with the big boys. Miami lost to the New York Jets, New England, Pittsburgh, Baltimore and Chicago before calling it a season.
They've since also lost to Cleveland, Buffalo and Detroit, and now look like a team that forgot how to score. They've only topped 20 points seven times this season and have been held to two touchdowns or less eight times. That's not going to get it done in any division, let alone the AFC East.
7. Washington Redskins, 6-9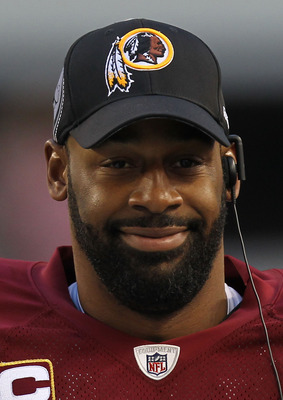 Ronald Martinez/Getty Images
Donovan McNabb was supposed to help take this franchise to the next level. Instead, McNabb got benched and the Redskins defense got walked all over.
Washington couldn't string together more than two consecutive wins all season and lost to a whole bunch of very bad teams, including St. Louis (16-10), Houston (30-27) and Detroit (37-25). To think that they once beat Philadelphia and Green Bay in back-to-back weeks early in the season. What happened to that team?
6. Denver Broncos, 4-11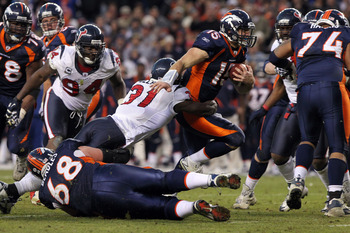 Doug Pensinger/Getty Images
Nobody really expected Denver to win the AFC West after finishing 8-8 last season. But nobody expected the Broncos to finish dead last in the division either.
The Broncos have been a disaster defensively and can't really rush the ball either. Denver fans also have to live with knowing they traded away Browns star running back Peyton Hillis for the carcass of Brady Quinn. At least they have Tim Tebow, right?
5. San Diego Chargers, 8-7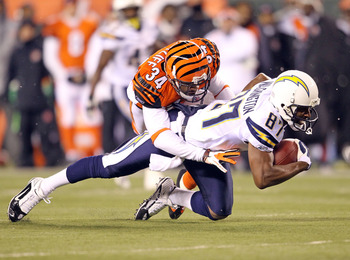 Andy Lyons/Getty Images
The Chargers have the third-ranked passing offense in the NFL and the top-ranked defense. Yet, they've still managed to lose to Seattle, St. Louis, Oakland (twice) and Cincinnati.
How did this team pummel the Colts, 36-14, on Sunday night and then come out the next week and lay an egg against the Raiders? Inconsistency has plagued this franchise for years now and this season was no exception.
4. New York Giants, 9-6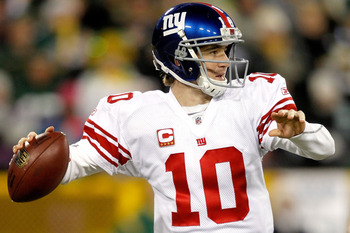 Matthew Stockman/Getty Images
It's almost impossible to fathom that the Giants wouldn't be playing in the playoffs with the way they started the season. But after two straight losses to Green Bay and Philadelphia, New York is on the outside looking in.
The Giants were considered one of the Super Bowl favorites for much of the season. Then DeSean Jackson and the punt return touchdown happened. It's been a frightening collapse for a team that is as talented as any team in the NFL.
3. Cincinnati Bengals, 4-11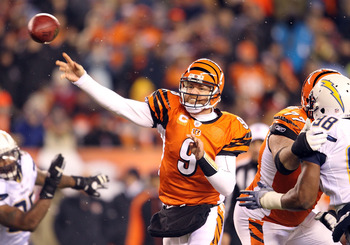 Andy Lyons/Getty Images
It's almost impossible to believe that the Bengals were AFC North champions last year with a 10-6 record. They brought back most of the team and added Terrell Owens, so most football experts thought the Bengals would be good again.
Instead, they've been one of the league's most pathetic teams, losing 10 straight in the middle of the season as just about everything that could go wrong, did go wrong. Where does Cincinnati go from here?
2. Minnesota Vikings, 5-9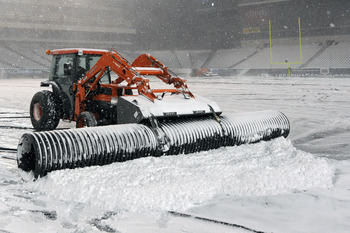 Drew Hallowell/Getty Images
Somehow that photo epitomizes the Vikings' season.
After coming within one throw and a field goal of the Super Bowl last year, many expected the Minnesota Vikings to be among the best teams in football. But no amount of Brett Favre heroics could save them this year.
The Vikings have had a brutal schedule, but they weren't even close in most of the games they lost. Then Brett Favre suffered another injury, Adrian Peterson was hobbled up and even the Metrodome roof collapsed. Does it get any worse?
1. Dallas Cowboys, 5-10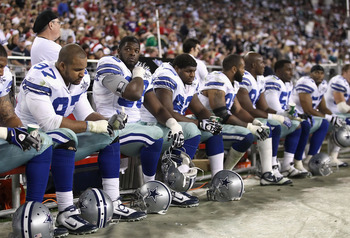 Christian Petersen/Getty Images
Oh, that's how it could get worse.
The Cowboys were 11-5 last season and winners of the NFC East. They underachieved in the playoffs but most pundits expected Dallas to be a force this season, especially with the Super Bowl being played in their backyard.
Instead, the Cowboys started bad and just kept getting worse. They are dead last in the division and, despite an incredible collection of weapons, couldn't seem to keep anyone off the board. They gave up at least 30 points an embarrassing eight times.
Now they get to watch two other teams battle it out in their stadium for football supremacy. Their consolation prize? A top-10 draft pick. Yikes.
Keep Reading