2011 San Francisco 49ers: Addressing The Offseason Needs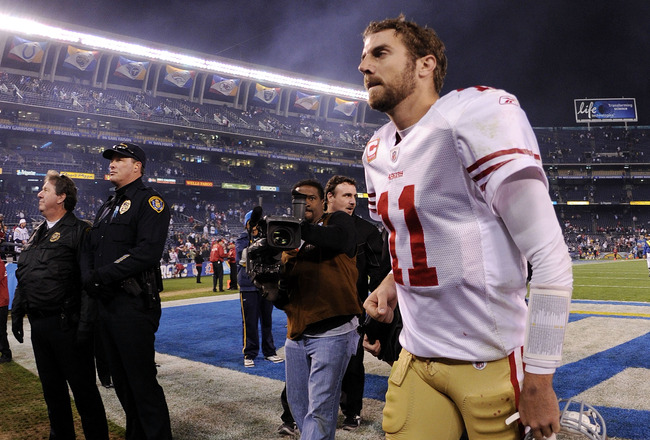 An appropriate photo of Alex Smith walking off into the sunset.
Harry How/Getty Images
The 49ers have yet again failed to make the playoffs, but in a weak NFC west that could be turned around rather quickly. Jed York's announcement that he will hire a GM and let the new general manager hire a coach is a sign of good things to come. This piece will look at a number of things that the Niners need to look at this off-season and point out directions in which they could go.
The General Manager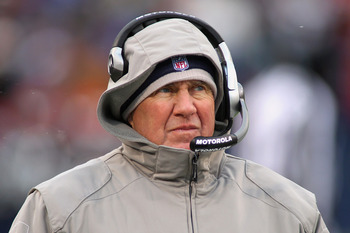 Rick Stewart/Getty Images
When the search for the new GM starts the 49ers should look to the New England Patriots or someone from that tree. While Belichick's assistant coaches have not fared well in the NFL, his front office acolytes have done very well, including Thomas Demitroff of the Atlanta Falcons and Scott Pioli of the Kansas City Chiefs.
Here is a list of candidates to look at:
1. Nick Caserio - Director of Player Personnel, New England Patriots
2. Lionel Vital - Assistant Director of Player Personnel, Atlanta Falcons
3. David Caldwell - Director of College Scouting, Atlanta Falcons
4. Joel Collier - Assistant General Manager, Kansas City Chiefs
The Head Coach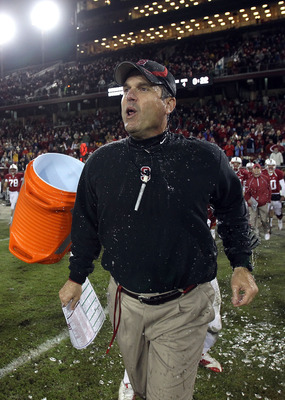 Ezra Shaw/Getty Images
Let's eliminate a few names from the coaching list right now. Bill Cowher is not going to come to San Francisco for a couple of reason, they won't pay him what some other teams will (the Dallas Cowboys) and it seems that the 49ers are intent on not having a coach/GM this time around. Also, just call it a gut feeling but I think that Jon Gruden will go somewhere with a more established team or at least more stability at QB.
Here are a few more likely picks:
1: Jim Harbaugh (HC Stanford) - This marriage makes too much sense not to happen. Harbaugh is an up and coming name who could move to the NFL without moving (which I am sure his family would be happy about). Bringing in a head coach from Stanford would also be a popular move among the fans.
2: Jeff Fisher (HC Tennessee Titans) - If Fisher is let go he would be a great fit for the Niners. He would bring the experience and respectability the team has lacked while keeping the "play good defense and run the ball" mentality. He also has 49er and California ties
3:Rob Ryan (DC Cleveland Browns) - Ryan's name has lost a lot of luster as his brother's team has begun to fail but Rob Ryan is a fiery coach who has had a lot of success as a defensive coordinator. His familiarity with the 3-4 defense also makes him an appealing candidate.
4: Russ Grimm (OL and ACH Arizona Cardinals) - With the Niners' offensive line woes it would be nice to get a member of the Hogs as a head coach. It would also have the added benefit of getting him from a division rival.
The Quarterback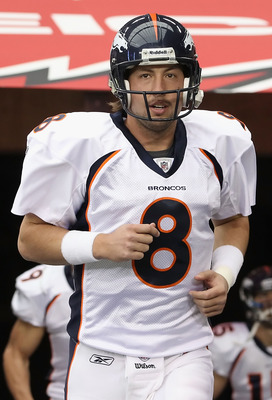 Christian Petersen/Getty Images
Who will replace Alex Smith as the day one starter? Who knows, but there are some interesting QBs in this years draft and out on the free agent market.
Here is a list of potential starters for next year's team
1: Kyle Orton (Denver Broncos) - After the best year of his career it looks like the Broncos are going to cut or trade Orton because he makes too much money and they are ready to give Tim Tebow a shot. He will be the best option for the 49ers if they are looking to win next year.
2: Ryan Mallet (Arkansas) - Mallett is a big QB with a big arm. He would instantly become Vernon Davis' and Ted Ginn's best friend by finally allowing them to stretch the field.
3: Andrew Luck (Stanford) - He would be the number 1 QB on anyone's list but it would take a lot for San Francisco to get to number one and they are not in a position to sacrifice a whole draft for one player.
4: Carson Palmer (Cincinnati Bengals) - Palmer may be cut by the Bengals because of declining performance and he is making over $11 million next year. He may not be a permanent solution but he could be a stop-gap for a developing QB.
5: The Others - Cam Newton may be a possibility but I don't know if you draft him that high, Jake Locker if he is available in the second round and maybe they could trade with the Philadelphia Eagles for one of their QBs. Donovan McNabb is also a possibility.
OCs and DBs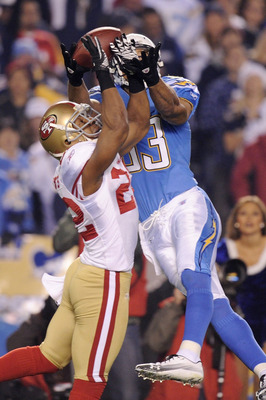 Harry How/Getty Images
Offensive Coordinator
The signing of a good OC is as important as the signing of a good head coach. This time around they need to go with an experienced play caller who is not off of the scrap heap. This points toward a coach who was recently a head coach looking to reestablish himself in a coordinator position. Norv Turner would be ideal but it was just announced he will be back with San Diego next year.
1. Brad Childress - A former QB coach and OC in Philadelphia.
2. Josh McDaniels - He may have been a disaster as a head coach but he has had success calling plays in New England and Charlie Weiss' return as a coordinator has been successful.
3. Gray Kubiak - He did great things offensively for 10 years as the Broncos O-coordinator.
4. Gus Malzahn - This may be the craziest one, considering he was coaching high school five years ago, but he is a adaptive and creative play caller with offensive coordinator experience.
Secondary
The secondary was the greatest weakness on the defensive side of the ball. You can count me in as one of the many fans who think it is time for Nate Clements to move to safety. Right now Dashon Goldson, who will be a free agent, and Taylor Mays are both hard hitting safeties. If the Niners draft or sign a free agent safety they can move Clements to a safety spot and give themselves one safety who plays like a CB. There are a number of free agent corner-backs and a couple potential first round picks who could replace Clements.
1. Prince Amukamara (Nebraska) - Would be a great pick if he was still around when San Francisco picked
2. Jonathan Joseph (FA Bengals) - May get the franchise tag from Cincinnati but if not would be a great addition to the secondary.
3. Antonio Cromartie (FA Jets) - He comes with some baggage but that could be why he would be a bargain on the free agent market.
4. Champ Bailey (FA Broncos) - The only problem with Bailey is he is only a temporary solution at the CB position and would need to be replaced in a couple of years.
5. Ras-I Dowling (Virginia) - If the Niners take a QB in the first they may be able to snag Dowling in the second.
Offensive Line And The Rest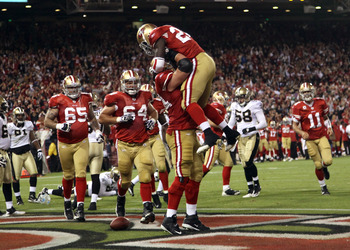 Ezra Shaw/Getty Images
The O-line
It is hard to decide where the Niners can go with next years offensive line. The best thing they can do is hope that Joe Staley and Eric Heitmann stay healthy and get a good O-line coach. They may also look to sign a few veterans but there is not much you can do when you have spent two first round picks on offensive linemen who did not look very impressive this year.
The Rest of the Defense
The rest defense in general performed fairly well. They need to look at getting someone who can get pressure from the DE spot across from Justin Smith and get a couple of OLBs to replace Manny Lawson and Parys Haralson (one or both may be gone via free agency). Takeo Spikes may have another year in him but it is also time to look for his heir apparent.
It may look like a lot to fix but with a good GM and coach in place they could turn the franchise around rather quickly.
Keep Reading

San Francisco 49ers: Like this team?