NFL Week 16 Report Cards: Worst Of The Worst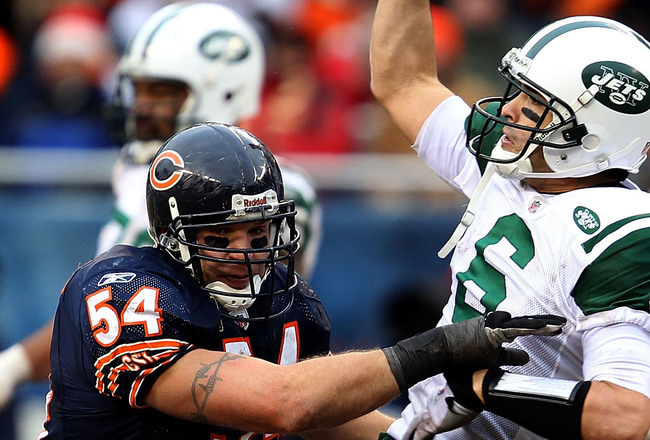 Jonathan Daniel/Getty Images
NFL Week 16 Report Cards now turns it attention to the worst of the week's actions. There was some very good football on Sunday, but there also was some very bad football.
We'll look at the worst of the worst of the day's actions, and celebrate the awfulness.
The Chargers, no doubt, will be celebrated in many different way on many different "worst" lists, so yes, you'll see them here.
This list is not for those with weak stomachs, so venture on if you dare.
Worst Collapse: The Miami Dolphins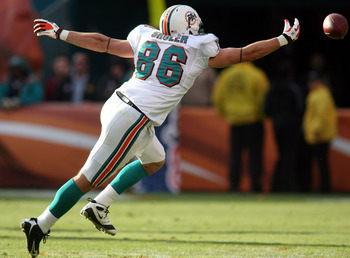 Marc Serota/Getty Images
The Dolphins gave up 17 points in the last few minutes of the game to the Detriot Lions, losing any hope of making the playoffs.
Yes, those Detroit Lions.
Worst Way To Clinch A Playoff Spot: The New York Jets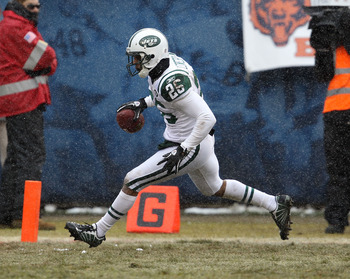 Jonathan Daniel/Getty Images
The Jets lost a close game to the Chicago Bears, but since just about everyone else in their playoff atmosphere lost, the Jets make the playoffs by default.
Great job, guys!!
Worst Top Defense In The League: The San Diego Chargers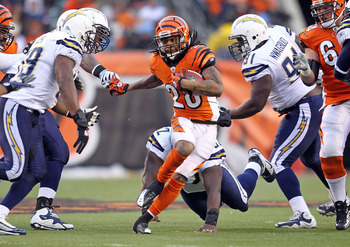 Andy Lyons/Getty Images
The San Diego Chargers are ranked in the Top 5 of every major defensive category.
They gave up five touchdowns to the Bengals, four of which came from Carson Palmer passes.
Yes, that Carson Palmer, the one who has looked pretty washed up most of the season.
Not on Sunday!
Worst Luck With The Weather: Minnesota Vikings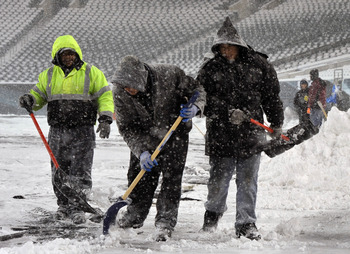 Drew Hallowell/Getty Images
The Minnesota Vikings have had comically bad luck with the weather this year, first with their dome collapsing, and then playing two "home" games in Detroit and in TCF Bank Stadium.
Now they have to wait until Tuesday to play the game because of a huge blizzard descending on the Atlantic Seaboard.
It's a good thing the Vikings aren't in a playoff race.
Worst Overtime Performance: Jacksonville Jaguars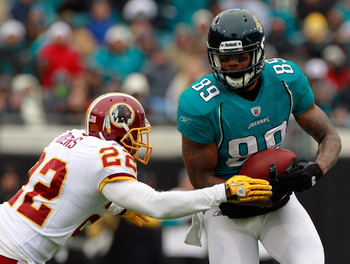 Sam Greenwood/Getty Images
The Jacksonville Jaguars, who have had some miracle finishes this year, provided one for the Washington Redskins as David Garrard threw an interception that set up Graham Gano's 31-yard field goal.
Worst Quarterback Performance: Chad Henne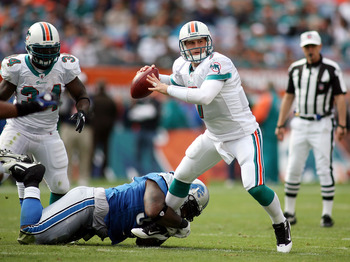 Marc Serota/Getty Images
Chad Henne was facing the Detroit Lions, who aren't very good this year. Henne has yet to receive a vote of confidence from his coach, Tony Sparano, and only became the starter after being benched due to injury to Chad Pennington.
So Henne seized his opportunity to make a mark on the team by throwing two interceptions that created a situation that saw the visiting team winning a game on Miami's home turf again.
Worst Performance In A Must-Win Game: San Francisco 49ers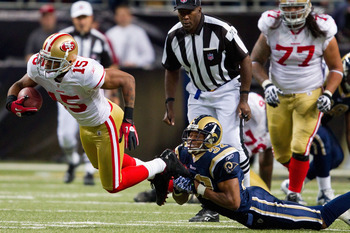 Dilip Vishwanat/Getty Images
The San Francisco 49ers, despite their terrible record, still had a chance to stay in the NFC West race by beating the St. Louis Rams.
This they could not do, which prompted a text from the owner, Jed York, hinting Head Coach Mike Singletary Might be on his way out.
I guess York wants winners.
Second Worst Head Coach-Quarterback Relationship: Singletary And Smith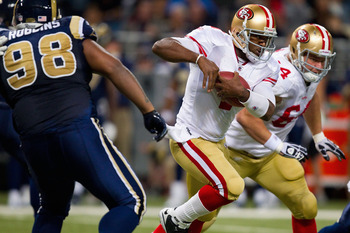 Dilip Vishwanat/Getty Images
Troy Smith threw an interception, and then he got into an argument with Head Coach Mike Singletary. Then Smith got benched.
Then the 49ers lost the game. Then Jed York talked about firing Singletary.
I'm sure there's a happy ending in here somewhere.
Worst Head Coach-Quarterback Relationship: Shanahan And McNabb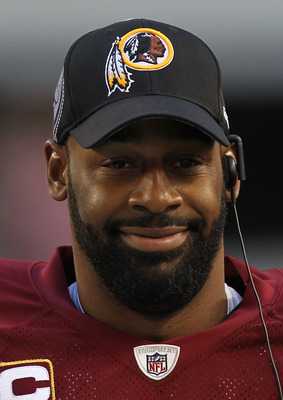 Ronald Martinez/Getty Images
If this season doesn't end with Mike Shanahan shooting Donovan McNabb with a net gun, then there's no reason to watch next week's Washington Redskins game.
McNabb should be throwing spitballs at Shanahan just to keep things interesting.
Lump Of Coal Award: David Buehler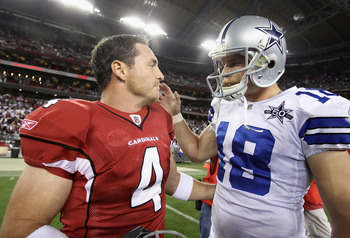 Christian Petersen/Getty Images
David Buehler missed the extra point that became the difference in the game Saturday night.
It's safe to say Buehler didn't have a Merry Christmas.
Worst Day To Have A Rookie Performance: Colt McCoy
Matt Sullivan/Getty Images
Colt McCoy was bound to have a game where he threw three interceptions, but he picked a day where none of the other components of the Browns offensive and defensive units were functioning properly to cover for his mistakes.
And it was against the Baltimore Ravens, who take mistakes and turn them into points.
Unlike the Browns, who can get the ball five times off of turnovers and not score any touchdowns.
Worst Time To Choke: San Diego Chargers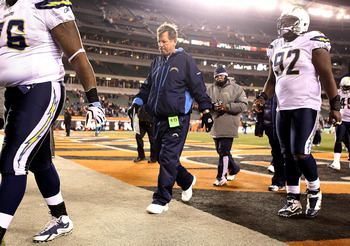 Andy Lyons/Getty Images
The Chargers, despite their awful first half of 2010, somehow had rallied and still were in the playoff race entering Sunday's contests.
But the lowly Cincinnati Bengals proved to be too much for one of the top-ranked defenses in the league, and the Chargers now get to enter the postseason sitting at home.
Worst Excuse For A Primetime Game: Steelers Vs. Panthers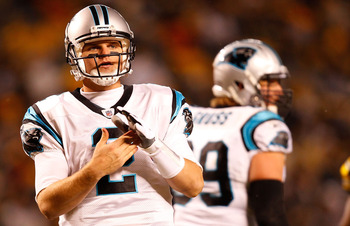 Jared Wickerham/Getty Images
Even considering how both teams finished last year, whose bright idea was it to put the Panthers up against a team like the Steelers in prime time on a day that couldn't be flexed?
The NFL Schedule-makers always make a handful of screw-ups when it comes to late-season prime time games, but this one is just egregious.
Worst Followup To A Humiliating Loss: New York Giants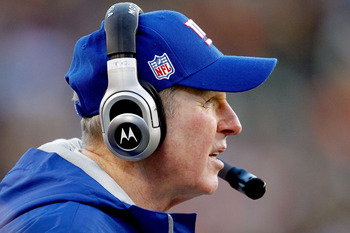 Matthew Stockman/Getty Images
There was a big question going into the Giant's game against the Packers, that being whether or not they could bounce back after the last-second loss to the Eagles last week.
The answer to that question? No.
Worst Franchise Receivers: Cincinnati Bengals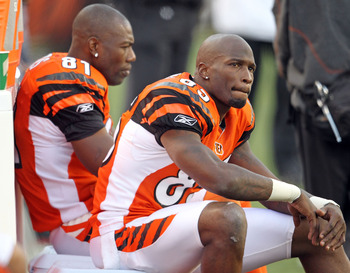 Andy Lyons/Getty Images
Terrell Owens and Chad Ochocinco didn't play on Sunday, and yet the Bengals still scored four times through the air and beat the San Diego Chargers.
So don't expect to see these two guys in Bengals uniforms next year, the Bengals did better without them.
Bernie Kosar Award For Bootleg Run: Peyton Manning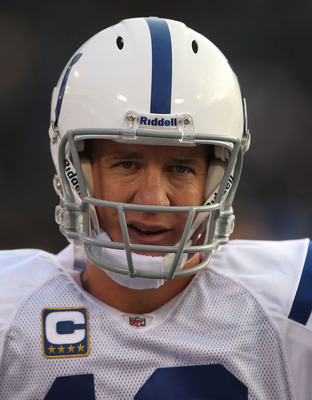 Jed Jacobsohn/Getty Images
Peyton Manning ran from the 35-yard line to the endzone on a bootleg, and it took him about two minutes to do it. He ditched and slide at the four-yard line to halt the clock, but the defense had caught up with him, so it would've been interesting to see if his potential dive for the end zone would've been successful.
Then again, Manning isn't paid to run, so we'll give him a pass on this one.
Worst Franchise Receiver Part Two: Randy Moss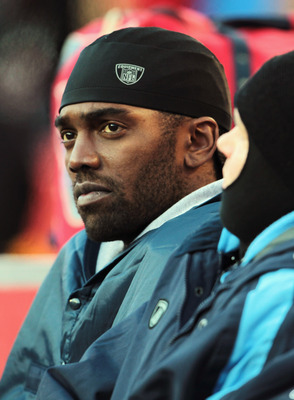 Jamie Squire/Getty Images
How does Randy Moss earn a paycheck? He certainly isn't doing it by catching passes.
Moss has had such an impact on the Titans, it can't be described. Unless you use the phrase "no impact whatsoever."
Worst Offensive Gameplan: Cleveland Browns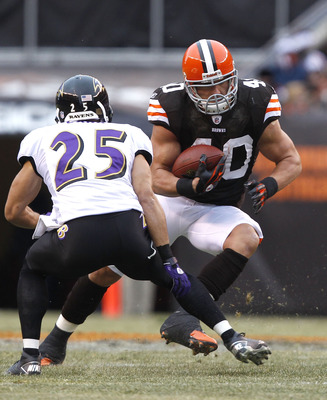 Matt Sullivan/Getty Images
There was little question going into Sunday's game that Peyton Hillis would face some pretty tough competition and that the Browns offense would have to be sharp to overcome the Ravens potent defense.
So the Browns once again played for the field goal, because why embarass the defense by scoring touchdowns?
As for clock management, the Browns coaching staff knows better than you. Didn't you know that if there's less than a minute left in the first half and you still don't use your timeouts, they carry over into the second half?
They don't?
Surely that's a new rule change put into effect yesterday!!
It's not?
Oh, okay then.
Oops.
Keep Reading