Updated NFL Playoff Scenarios: All They Want For Christmas Is a Playoff Berth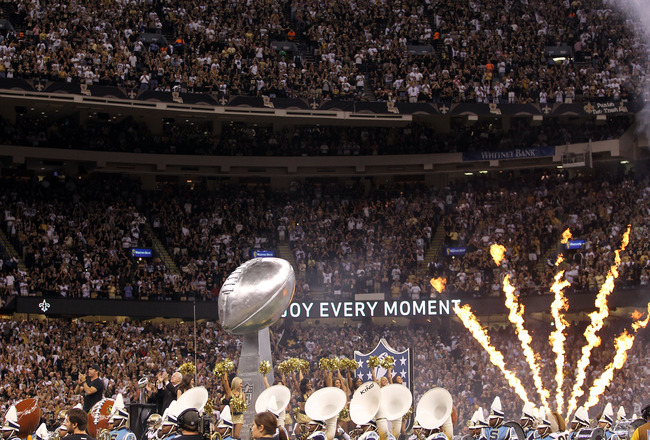 Ronald Martinez/Getty Images
The NFL has two weeks left on its regular season schedule and after 14 games, three teams, the New England Patriots, Pittsburgh Steelers and Chicago Bears, have clinched playoff berths. Yes, Christmas came early for them.
The other nine spots are still up for grabs and the playoff seeds are completely up in the air. So teams need to be on their best behavior for Santa to send them a shot at the Super Bowl. For example, in the NFC, the 5-9 San Fransisco 49ers are still in the hunt. In the AFC, the surprising Oakland Raiders still have a shot at 7-7.
What follows is a quick look at the teams in the NFL that can dash through the snow and into the playoffs.
AFC: New England Patriots, 12-2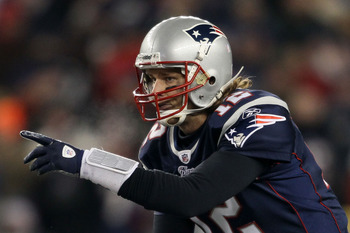 Elsa/Getty Images
If the season ended today, New England would have the No. 1 seed and home-field throughout the playoffs. Luckily for everyone else, the season doesn't end today.
The Patriots have already clinched a playoff berth, so now it's simply a matter of which spot they finish with. They can clinch the AFC East crown, a first round bye and home-field throughout with a win in Buffalo this week, or with a Jets loss or tie.
AFC: Pittsburgh Steelers, 11-4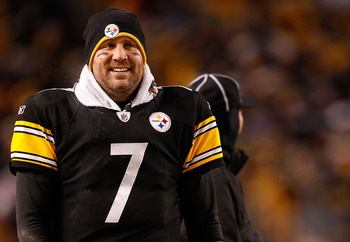 Jared Wickerham/Getty Images
The Steelers are the only other team in the AFC with a playoff spot already locked up, and now they can jockey for positioning. They could finish anywhere from second to sixth.
They can clinch the AFC North, a first-round bye and the No. 2 seed with a week 17 win or a Baltimore loss.
You think Troy Polamalu wishes he were on the field trying to wrap up that bye?
AFC: Kansas City Chiefs, 9-5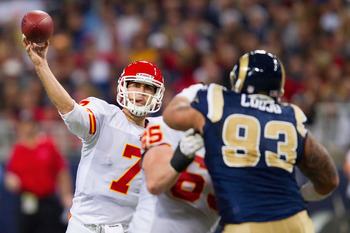 Dilip Vishwanat/Getty Images
The Chiefs can clinch the AFC West this week with a win and a Chargers loss. If San Diego wins this week, the AFC West and the Chiefs fate will be decided by week 17 divisional games for the two teams.
With a surprising single-season turnaround and unlikely shot at a division title under their second-year coach Todd Haley, Matt Cassel and the Chiefs are living up to their moniker of "Patriots-West."
AFC: Indianapolis Colts, 8-6
Scott Boehm/Getty Images
For the Colts, it's fairly simple.
Win their final two games and they win the AFC South. They share the same record as the Jaguars, but would win the tiebreaker based on strength of schedule.
They can't clinch anything with a win this week and a loss wouldn't eliminate them either. The AFC South will be decided in week 17, when Indy and Jacksonville both face division foes.
AFC: New York Jets, 10-4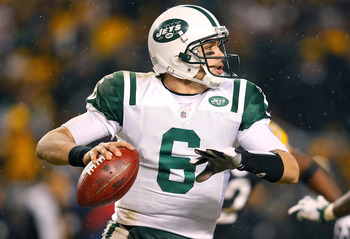 Jared Wickerham/Getty Images
The Jets can clinch a wild card with a win this week. They also clinch if Jacksonville and San Diego lose.
They can take the AFC East crown, but that would require back-to-back New England losses, which is about as likely as me not including at least one Rex Ryan foot-related comment.
If the Jets win the East and Pittsburgh maintains their standing atop the NFC North, the Jets will also earn the No. 1 seed, a first round bye and home-field throughout.
AFC: Baltimore Ravens, 10-4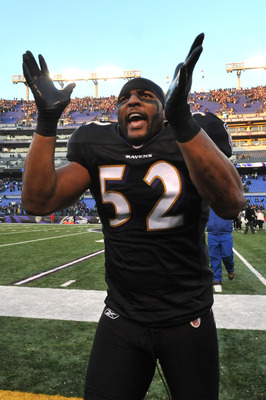 Larry French/Getty Images
Baltimore can clinch a wild-card with a win against the Browns this week.
They can clinch the AFC North and a first-round bye with two wins and a Pittsburgh loss.
They can clinch the No. 1 seed with two wins, AND two Patriots losses, AND two Jets wins, AND a Pittsburgh loss.
AFC: Jacksonville Jaguars, 8-6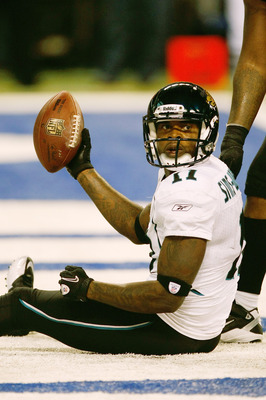 Scott Boehm/Getty Images
Currently tied with the Colts, the Jaguars can clinch the AFC South with two wins and a Colts loss.
They can also sneak in as a wild card if they win both remaining games and either the Jets or Ravens lose twice AND the Chargers lose.
AFC: San Diego Chargers, 8-6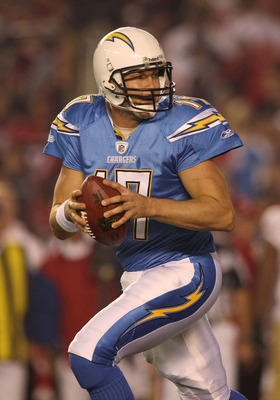 Donald Miralle/Getty Images
The Chargers can win the AFC West with two wins and a Kansas City loss. They can also win the West with a win, AND two Kansas City losses AND an Oakland loss to Indy.
They can win a wild-card with two wins AND two Baltimore losses.
From a personal standpoint, I hope San Diego doesn't make it. Not because I hate the Chargers, but because Rivers is the type of gutsy, fire-in-the-belly quarterback that can be dangerous in the playoffs.
AFC: Oakland Raiders 7-7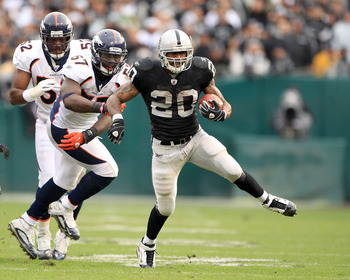 Ezra Shaw/Getty Images
Oakland has the slimmest of chances in the AFC. A win against the Colts this week keeps their hopes alive.
As a Patriots fan, I can't help but root against them. I want a higher draft pick.
By the way, how badly must Raiders fans hate the Patriots? First the tuck rule, then the Randy Moss heist and now New England has their first round draft pick just in time to potentially thwart a promising rebuilding effort.
NFC: Atlanta Falcons, 12-2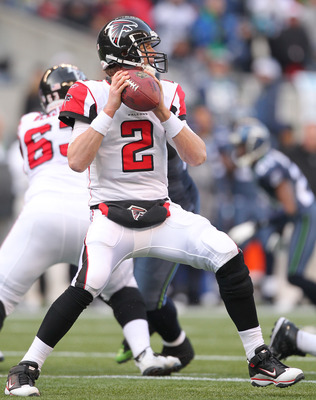 Otto Greule Jr/Getty Images
Atlanta can clinch the whole shebang this week with a win over New Orleans. The No. 1 seed, first-round bye and home-field advantage throughout are all on the table.
I can't help but think Matty Ice has bigger goals in mind than just playoffs. Atlanta looks like the early favorite from the NFC.
AFC: Tennessee Titans, 6-8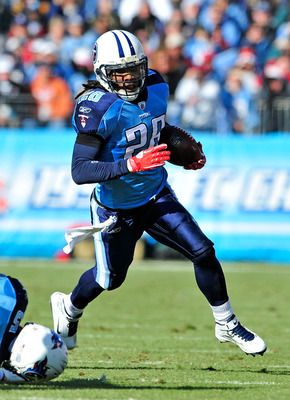 Grant Halverson/Getty Images
Tennessee needs more than just a Christmas miracle. They basically need hell to freeze over.
1) They must win their final two games, including a matchup with the Colts.
2) The Colts must lose both of their games, the other being against Oakland.
3) The Jaguars must also lose both of their games to the Texans and Redskins.
1+2+3= AFC South title and a playoff home game.
NFC: Chicago Bears, 10-4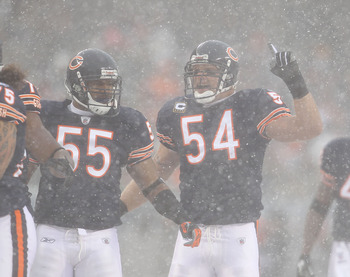 Jonathan Daniel/Getty Images
Daa Bears are the only team in the NFL that's already clinched their division. If they win out, they've got the No. 2 seed all to themselves.
Winning out is easier said than done though. With the Jets and Packers both fighting for playoff spots themselves, the Bears are in for two hard-fought games. If they want that week off, they'll have to earn it.
NFC: Philadelphia Eagles, 10-4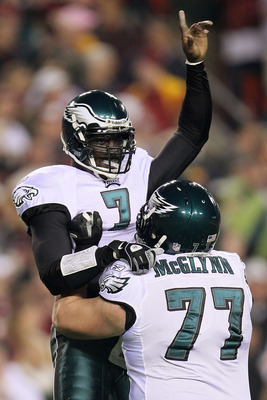 Chris McGrath/Getty Images
Philly clinches the NFC East with a win. If Chicago loses, they've got a shot at a first round bye as well.
The Eagles have the look of a Super Bowl team right now. Of all the scenarios that could play out, Brady vs. Vick in the Super Bowl has to be the NFL's wet dream.
NFC: St. Louis Rams, 6-8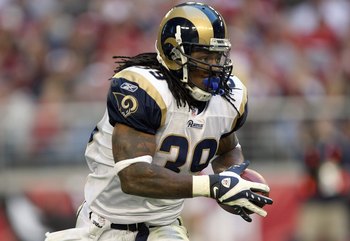 Stephen Dunn/Getty Images
The Rams need to take care of business within their division. Currently in first place on a tie-breaker, their last two games against division foes San Fransisco and Seattle will decide their fate.
Sam Bradford would love to pull a Mark Sanchez and make it deep into the playoffs as a rookie quarterback.
NFC: New Orleans Saints, 10-4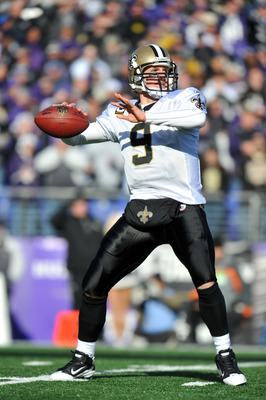 Larry French/Getty Images
The reigning Super Bowl Champs need a win this week against the Falcons to keep their division hopes alive, but more importantly, they clinch a wild card with a victory.
So far, Drew Brees has avoided the treacherous Madden curse. Here's hoping his luck holds out, it would be a shame if the reigning champs somehow failed to make the postseason.
NFC: New York Giants, 9-5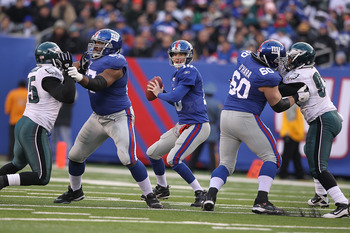 Al Bello/Getty Images
The G-Men's fate rests entirely in their own hands. A win over the Packers this weekend clinches a playoff spot. They've still got a shot at the NFC East crown, but they need outside help.
Then again, given the Giants' propensity to lose games they have no business losing, would it surprise anyone if they missed the playoffs entirely?
NFC: Green Bay Packers, 8-6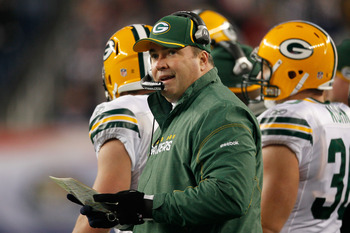 Jim Rogash/Getty Images
The Packers are another team that will need to earn their playoff spot. A win over the Giants this week would give them the edge in a head-to-head tiebreaker. A loss would put them on the outside looking in.
If Green Bay can find a way to wriggle into a wild card spot, a healthy Aaron Rodgers makes them as dangerous as any team in the NFC.
NFC: Tampa Bay Buccaneers, 8-6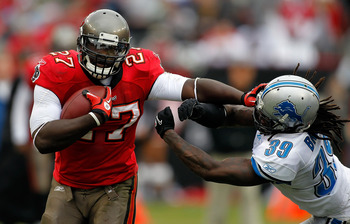 J. Meric/Getty Images
Tampa Bay crippled their playoff chances last week with a loss to Detroit. Now they need to win this week to have any hope at all. If the breaks go their way, they can live to play another day with a New Orleans loss.
Think Raheem Morris will be rooting for the Falcons this week?
NFC: Seattle Seahawks, 6-8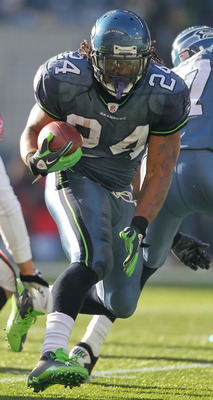 Otto Greule Jr/Getty Images
Seattle, like the Rams, controls their own fate. They need to win their match-up in week 17 against St. Louis.
A win this week vs. Tampa Bay will help set them up for their finale.
Seattle could actually be dangerous as a division winner. A home game for them could present an interesting challenge for a wild-card team like the Saints, Giants or Packers.
NFC: San Fransisco 49ers, 5-9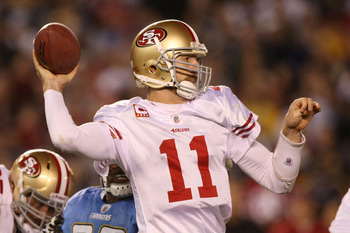 Donald Miralle/Getty Images
They need a Christmas miracle to make it in.
A win won't do it. Two wins won't be enough. They need two wins and outside help to somehow emerge as the least putrid team from the NFC West.
Keep Reading