San Francisco 49ers: 5 Potential General Managers for 2011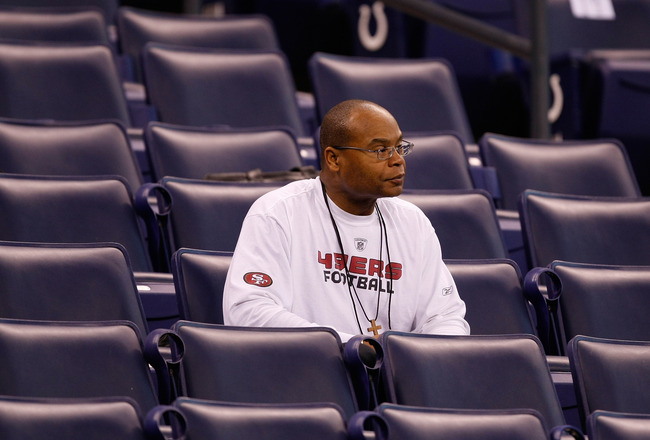 Scott Boehm/Getty Images
The San Francisco 49ers lost their former General Manager (GM) Scott McCloughan just weeks before the 2010 NFL Draft. Since then, they have operated without one.
Many suggestions are being made daily for potential 49ers GMs moving forward. Many fixate on Mike Holmgren, who is unavailable and enjoying his long-term building project in Cleveland.
In the meantime, here's a list of outside-the-box and off-the-wall suggestions, some of which almost make sense.
Mike Ditka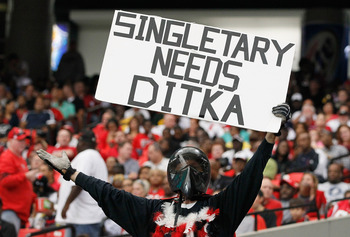 Kevin C. Cox/Getty Images
Sure, Iron Mike Ditka is more of a Chicago guy, but he's supported Mike Singletary (and the decision to promote Singletary) since Jed York fired Mike Nolan.
If the 49ers go the direction of minor overhaul instead of total rebuild, Ditka could be a good mentor to keep Singletary in line.
Steve Mariucci
Chris McGrath/Getty Images
Steve Marriucci is a man capable of coaching the 49ers and could possibly GM as well, depending on his ambitions.
Making amends for firing the man after he led the 49ers to their last playoff berth (and losing to the eventual Super Bowl Champion Buccaneers) is a long shot, but not entirely out of the picture.
Matt Millen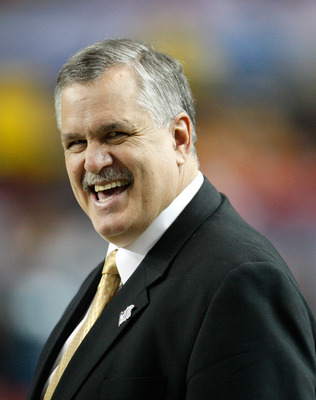 Mike Zarrilli/Getty Images
I'm kidding!!! It's a joke!!!
Or is it? The more beer I woefully consumed during Thursday Night's blowout by San Diego, the more I started to like the guy.
Sure he ran the Detroit Lions into the ground, which is impressive considering they weren't good at all to begin with, but one has to imagine he might have learned a thing or two from the experience.
Amidst the thrashing, Millen displayed a crazy faithfulness in the 49ers, noting they still have a shot to take the NFC West.
Then again, maybe not.
Steve Young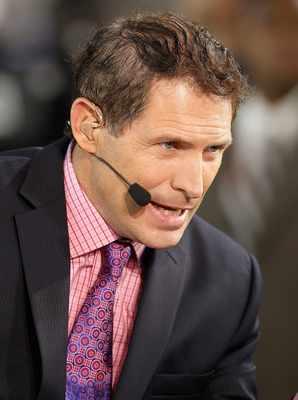 J. Meric/Getty Images
Keeping with the theme of former 49ers who could be brought back into the fold, Steve Young is one of the smartest, most completely educated players to ever wear the red and gold.
Young has a degree from the J. Reuben Clark Law School at Brigham Young, and he has been keeping up with the NFL as a commentator.
Young is one of the smartest and toughest men ever to wear the Red and Gold, and could certainly handle the task, if his ambitions took him in that direction.
Brent Jones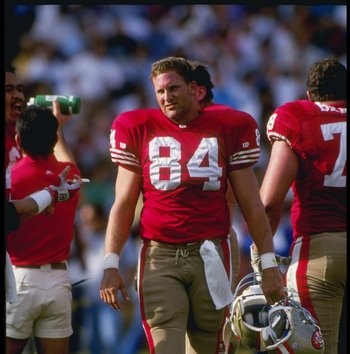 Stephen Dunn/Getty Images
Maybe you're looking for more of a change. Maybe you want more of a locally grown front man to head the office. Look no further than three-time Super Bowl winner (all three with the 49ers of course) Brent Jones.
Jones was born in Santa Clara, raised in San Jose, attended college at Santa Clara University, and played for ten years with the 49ers during their late heyday.
As far as Jones' management experience goes, he co-founded Northgate Capital with Tommy Vardell and Mark Harris, and is a member of the board of directors for San Jose Sports and Entertainment Enterprises, which owns the San Jose Sharks hockey team.
Honorable Mention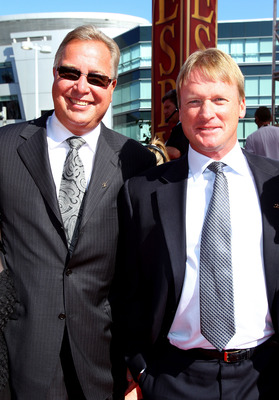 Alexandra Wyman/Getty Images
Other names, primarily of accomplished (and experienced) head coaches worth mentioning when thinking about the position:
Brian Billick
Bill Cower
Trent Baalke
Jon Gruden
Jim Mora (Sr)
Ray Rhodes
Dennis Green
George Seifert
Ron Jaworski
Eddie DeBartolo Jr.
Keep Reading

San Francisco 49ers: Like this team?