Kansas City Chiefs Won't Make the Playoffs for These 5 Reasons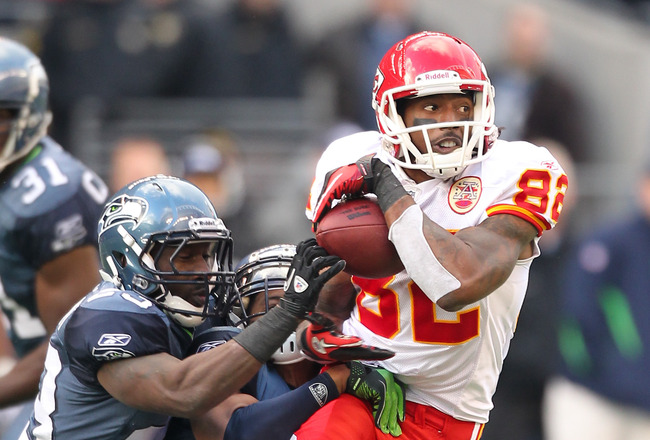 The Chiefs have been flying high most of the season.
Otto Greule Jr/Getty Images
For a team that entered the season in a rebuilding mode, the Chiefs have had a remarkable season. Even with last weekend's lost to the San Diego Chargers; the Chiefs still control their own playoff destiny but I don't believe they have the talent and experience to win their final three games. Here are the five reasons why the Chiefs will miss the playoffs.
1. Matt Cassel's Health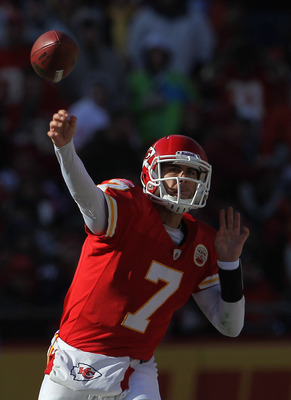 How will Matt Cassel come back from his appendectomy?
Jamie Squire/Getty Images
Todd Haley and the rest of the coaching staff went into San Diego with a very conservative game plan that resulted in the Chiefs not converting a single third down in the 31-0 loss to the Chargers.
Even if Cassel is healthy and tough enough to suit up this weekend against the St. Louis Rams, I expect the same predictable and conservative run-only offense, and so will the Rams, which will lead to another road loss for the Chiefs.
2. The Super Chargers Are Back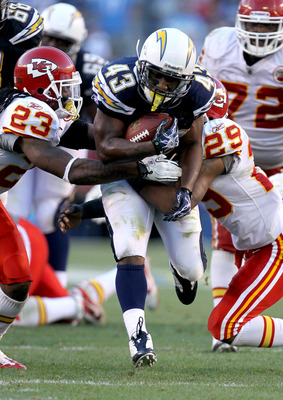 Darren Sproles and the rest of the Chargers had a field day against the Chiefs
Stephen Dunn/Getty Images
The San Diego Chargers are finally healthy and the momentum from the can of whoop-ass they opened up on the division-leading Chiefs will catapult them to finish the season on a four-game winning streak that will be enough to tie the Chiefs for the Divisional lead. The Chargers will win the division based upon their better conference record.
3. 10-6 Won't Be Good Enough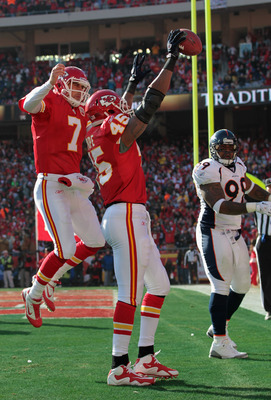 The Chiefs have been unbeatable at home this season
Jamie Squire/Getty Images
The Baltimore Ravens will win at least 11 games to secure one of the AFC playoff spots. The New York Jets will get to 10 wins and due to a better conference record will beat out the Chiefs for the final playoff spot.
4. The Chiefs Draft Class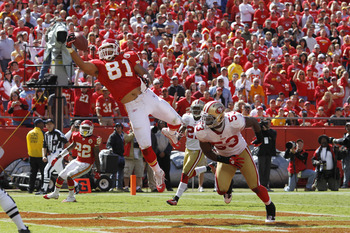 Tony Moeaki leads an impressive rookie class for the Chiefs
Joe Robbins/Getty Images
The 2010 rookie class have given the Chiefs a major upgrade in talent. As with most rookies though, the grind of the long NFL season is wearing them down and their impact is becoming less and less with each game.
5. The "Wizard" Is Revealed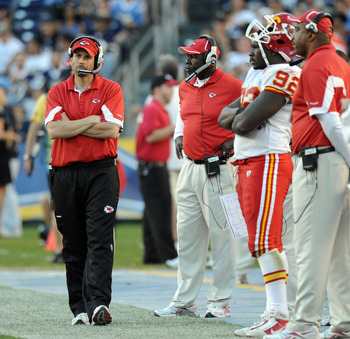 Todd Haley has been a River Boat gambler most of the season.
Harry How/Getty Images
The Chiefs have done a magnificent job of overcoming some of their shortcomings using defensive schemes to prevent big plays and using gimmick plays and defying conventional wisdom on offense by going for it on fourth down.
In recent weeks, the Chargers and Broncos have shown the rest of the league the formula for beating the Chiefs (i.e. get a lead to neutralize the running game and convert third downs easily due to the Chiefs lack of a pass rush).
Keep Reading

Kansas City Chiefs: Like this team?