7 Reasons Why Cliff Lee Should Not Sign with the New York Yankees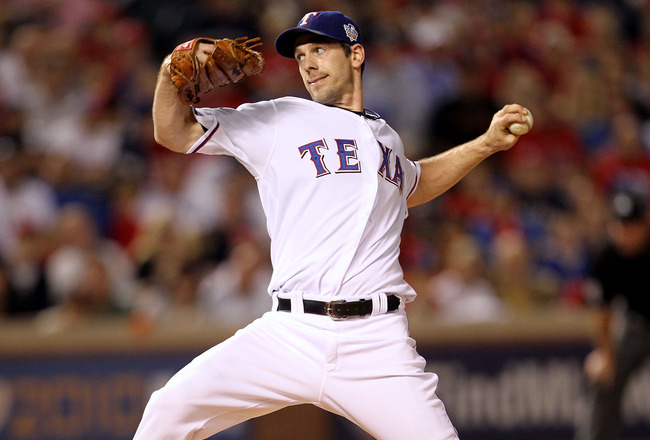 Ronald Martinez/Getty Images
We are coming down to the wire in the Cliff Lee sweepstakes, and this lottery could be over sooner rather than later.
There are really only two teams left that are possible suitors for Mr. Lee: the New York Yankees and the Texas Rangers. Both have the resources (money) and players to make the compelling pitch (no pun intended) as to why Lee should be a part of their future.
Since Cliff and his agent are looking for that coveted seventh year in his contract, here are the seven reasons why he should avoid signing with the Yankees.
7. Better Weather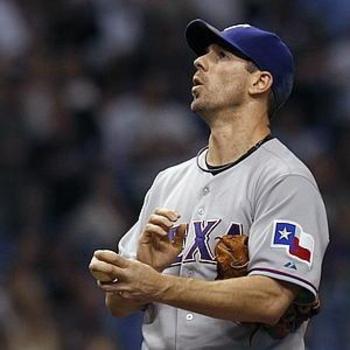 I don't know about you, but where would you rather live: a place where it snows half the year or somewhere that allows you to golf during the winter?
If he signs with the Rangers, he wouldn't have to worry about shoveling snow or facing cold dreary winters for extended periods.
In Arlington, the average high is 60 degrees 10 out of the 12 months, warm enough to enjoy the outdoors all year around.
6. No Pinstripes for Lee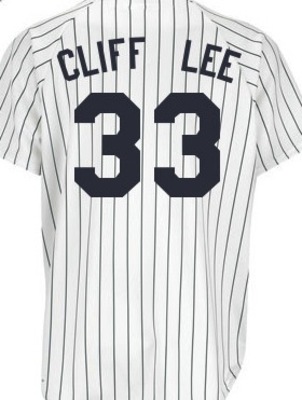 Some players are just meant to wear pinstripes. Derek Jeter is suited to wear the patented Yankee pinstripes. So is Robinson Cano. Awkwardly fitting the bill, as well, is Alex Rodriguez.
But I just cannot picture Lee in this Yankees jersey next year.
Lee has pitched for blue-collar towns like Cleveland and Philadelphia, and seeing him in this jersey would just make me think he is a corporate sellout. It's the best jersey money can buy, and Lee should take no part in putting that on his back next year.
5. Better Front Office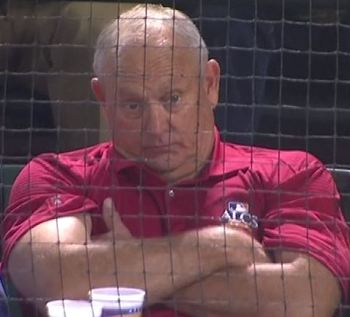 Now don't get me wrong, I know the Yankees front office will do whatever it takes financially to put a contending team together every year.
But answer this: Who would you rather want as your future boss, Nolan Ryan or the Steinbrenners?
Nolan Ryan is a Texan at heart, having been born and raised their. He also has some experience pitching and being a part of a ball club (only 27 years on the mound). He has shown he wants to keep the Rangers a winning franchise and has the experience to relate to those who go through the grind every year.
The Steinbrenners, now just Hank and Hal, do not have a career in baseball under their belts, just sitting up in their suites and cashing in every year. They are very demanding with their players and have a hard time showing loyalty to those who provide a service to them (see: Derek Jeter).
4. Prove Jerry Maguire Wrong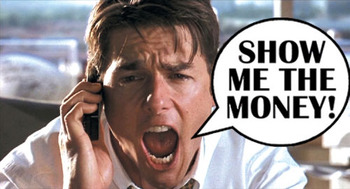 If Jerry Maguire was a real person, he would be a front office executive for the Yankees. So when it comes to this issue, Cliff Lee should prove that it's not just about the money.
We know how much money is on the table for Lee. He is looking at somewhere roughly between $120-$150 million, depending on where he chooses. But should his decision be based on the money alone?
If it is, the Yankees, although willing to pony up more, are the wrong choice for Lee. The cost of living in New York City is out of this world. Compared to Arlington, housing in New York is 300 percent more expensive than housing in Arlington. So that mansion worth $20 million in Texas is going to cost $60 million in New York.
If Lee really wants to get the most bang for his buck, Arlington will help him out the most.
3. Pressure of Playing in New York
After making the World Series last year, the expectations for the Rangers should be to return to the Fall Classic and win next time around.
But in New York, the expectations for all involved can be summed up in three words: Win or bust. These expectations can cause players to step up their game (CC Sabathia) or crumble under the bright lights of Yankee Stadium (Carl Pavano).
Some players are made to play in New York and others are just not. If Cliff Lee wants to maintain his low-key persona and maintain his down-home nature, then why would he want to play for the ruthless fans and media in New York?
The pressure to succeed would be placed directly on Lee's shoulders, along with all his teammates, and would that be too much for the calm native of Arkansas to handle?
2. Rangers Have the Brighter Future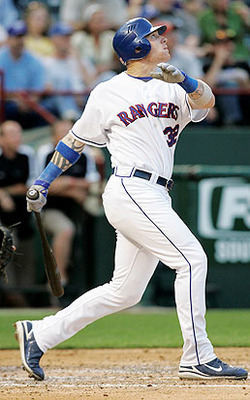 The Rangers are the team to play for today and into the future. The division they play in has been handled by the Angels the last few years, and the Rangers could be just the team to take it away from them. The Mariners and Athletics have been in rebuilding mode forever, and the Angels just aren't signing players like they used to.
Not only that, but the roster is full of the right mix of players top to bottom. There is no easy out in their lineup, with All-Stars Andrus, Young and Cruz having their best years ahead of them. I almost forgot the reigning AL MVP Josh Hamilton will be back as well, fully determined to repeat the incredible year he had in 2010.
With this lineup and the weak division they play in, signing Lee could guarantee multiple postseason berths into the future.
1. Stick It to the Yankees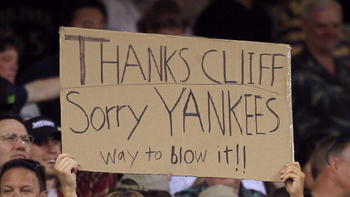 And the number one reason to not sign with the Yankees, my personal favorite, would be just to say he stuck it to the Yankees and didn't want to play for them.
This team is notorious for going out and buying talent in order for them to succeed. To not be like the other countless free agents chasing the money, I think Lee should just say, "thanks, but no thanks."
By doing so, Lee would prove he was in it for the long run and willing to sacrifice a few dollars in order to play for a city that has total admiration for him. Picture this: Lee signs with the Rangers, who make it to the ALCS to take on none other than the Yankees. He goes into Yankee Stadium once again and shows why he decided to take his talents elsewhere.
Keep Reading

Texas Rangers: Like this team?