The 15 Best Kick and Punt Returners in NFL History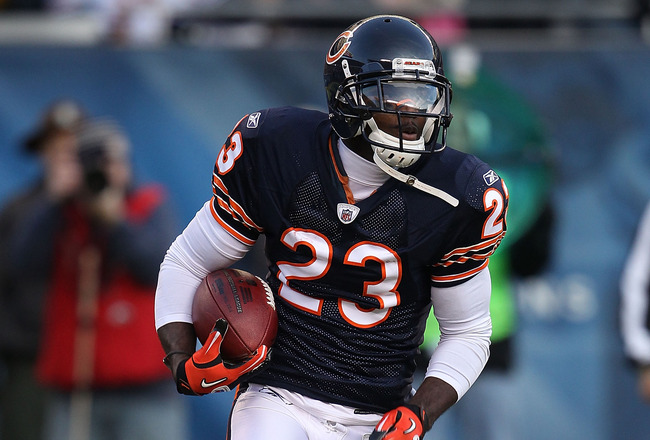 Jonathan Daniel/Getty Images
There are few plays in sports more exciting than a kick or punt return for a touchdown.
But it takes a special player to be good at it, and be good at it consistently.
A player is much more likely to muff a kick rather than take it to the house.
Some rare men have been able to make a name for themselves by being great at it.
Here are the NFL's best.
15. Terrence McGee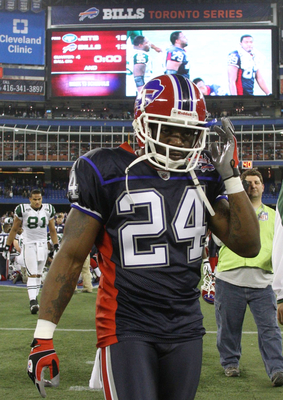 Rick Stewart/Getty Images
McGee is just eight seasons into his NFL career and he already has five touchdowns on kick returns and over 5,000 return yards.
If he can get past his recent injuries, he'll have a chance to add to those numbers.
14. Allen Rossum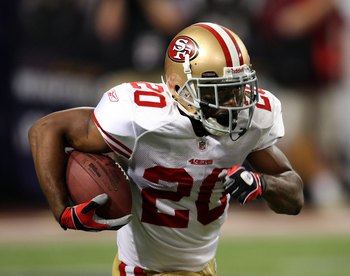 Jonathan Daniel/Getty Images
Rossum has been perfecting the art of kick returns since 1998.
In his career he has over 10,000 kick return yards, five kick return touchdowns and three punt returns for touchdowns.
13. Tim Brown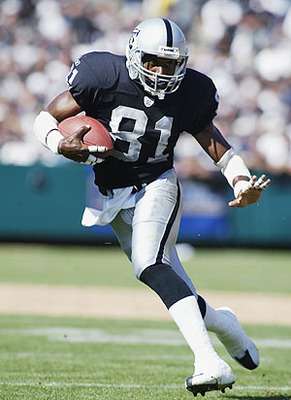 Brown makes this list more for what he did as a punt returner than a kick returner.
In his career, Brown had 3,320 punt return yards and three touchdowns.
Additionally, he had 1,235 kick return yards and a touchdown.
12. Herschel Walker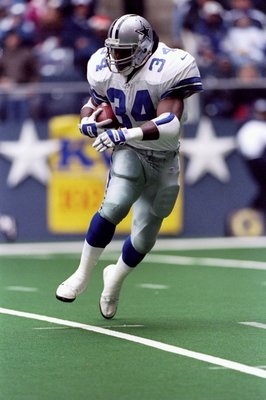 Stephen Dunn/Getty Images
Walker's return numbers are impressive because he also played a key part in his team's offense as the running back.
Walker had over 5,000 return yards and two touchdowns in his career, and is the only player other than Derrick Mason to have 10,000-plus yards from the line of scrimmage and 5,000-plus return yards.
11. Deion Sanders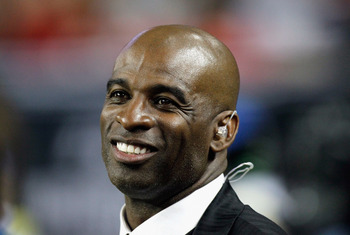 Kevin C. Cox/Getty Images
Sanders was one of the shiftiest players to ever put on an NFL uniform.
This was never more apparent than on the six punts he returned for touchdowns in his career.
He also had three kick returns for touchdowns.
10. Dante Hall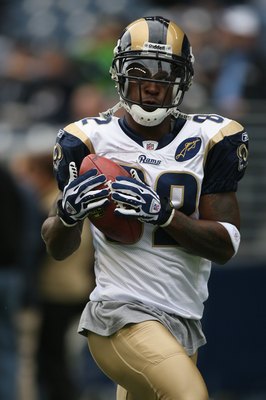 Otto Greule Jr/Getty Images
In his prime, there were few players who could return kicks like Hall.
Hall averaged 23.8 yards a kick return and had over 10,000 yards in his career to go with six touchdowns.
9. Oliie Matson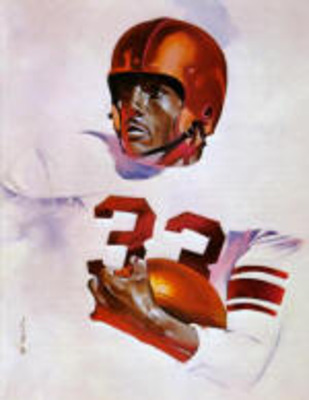 Ollie Matson was an Olympic bronze medalist in the 400-meter dash.
He also was an almost exclusive kick and punt returner in his NFL career.
He averaged 26.2 yards per kick return and scored six touchdowns. At the time he played he held many of the NFL records for kick and punt returns.
8. Abe Woodson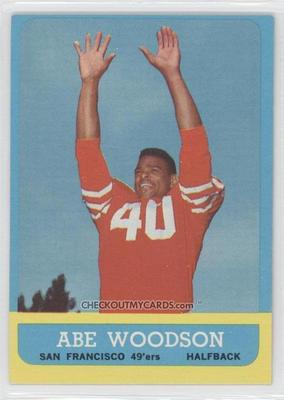 Abe Woodson's yards per return were absolutely insane.
At 28.7 yards per kickoff return, Woodson almost always put his team in good field position.
In 116 career games for the 49ers and Cardinals, he had over 5,000 yards on returns and five touchdowns.
7. Mel Gray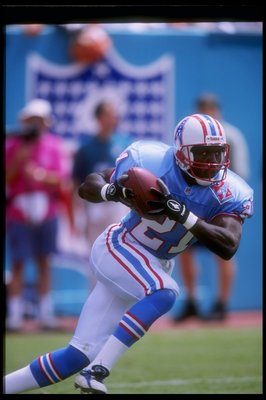 Andy Lyons/Getty Images
In over 10 NFL seasons Mel Gray totaled over 10,000 yards on kickoff returns.
Gray averaged 24.4 yards per return and found the end zone six times.
6. Desmond Howard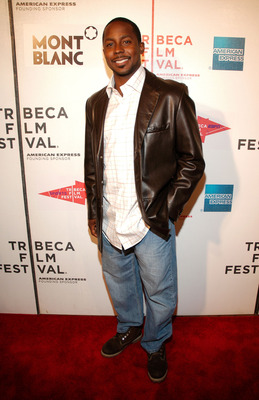 Steven Henry/Getty Images
Desmond Howard has some impressive records.
Longest kickoff return in Super Bowl history? Howard.
Most punt return yards in a season? Howard again.
Over his career he returned 244 punts for 2,895 yards and eight touchdowns. He also had 7,595 kick return yards.
5. Devin Hester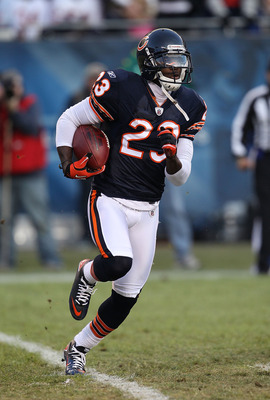 Jonathan Daniel/Getty Images
If Hester had the number of kick returns as many of the other men on the list he would probably be higher.
In just 101 returns, Hester has four touchdowns, and the NFL's single-season record for kickoff returns in a season.
He also has had nine punt returns for touchdowns. Holy wow.
His combined touchdowns through kick and punt returns tie him for the NFL record with Brian Mitchell.
4. Gale Sayers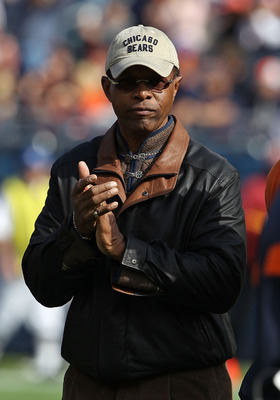 Jonathan Daniel/Getty Images
Sayers had a short NFL career, but accomplished much in that time and is in the NFL Hall of Fame.
Sayers has the highest percentage of touchdowns per kickoff return with six touchdowns in just 91 returns.
He also incredibly averaged over 30 yards per return.
3. Brian Mitchell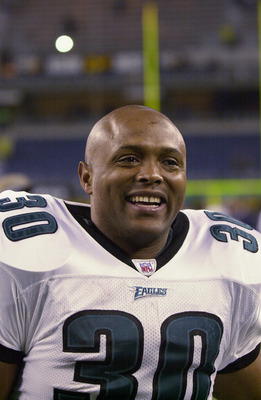 Otto Greule Jr/Getty Images
Brian Mitchell spent 14 years in the NFL returning kicks.
In those 14 years he accumulated over 14,000 return yards at 23.1 yards a return.
In his 607 returns he scored four touchdowns. He also has nine punt returns for TDs.
Mitchell is tied for the NFL record for kick and punt returns for touchdowns with 13.
2. Rick Upchurch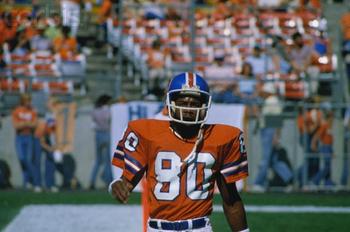 Upchurch is arguably the NFL's best punt returner ever.
In his nine-year career he totaled over 3,000 punt return yards and an incredible eight touchdowns.
He also had over 2,300 yards on kick returns.
1. Joshua Cribbs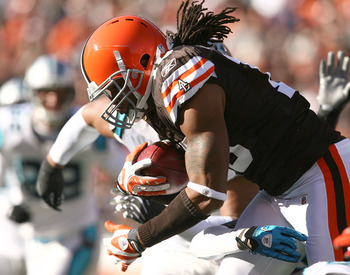 Matt Sullivan/Getty Images
If CrIbbs continues to return kicks his entire career, he will likely break every record in the category that there is.
Cribbs already holds the record for touchdown returns with eight after just six seasons.
His yards were already past 7,000 yards after just five seasons.
Oh, and he also has two punt returns for touchdowns.
Cribbs is already the best ever.
Keep Reading