Cincinnati Bengals: Ochocinco-Evelyn Lozada, Dez Briscoe, a New Kicker and More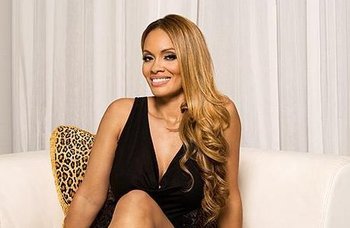 Evelyn Lozada
Another busy week in Bengal Nation.
While the Bengals prepare for yet another loss, here are the top stories to ponder.
Last week's top stories can be found here.


1. Chase Coffman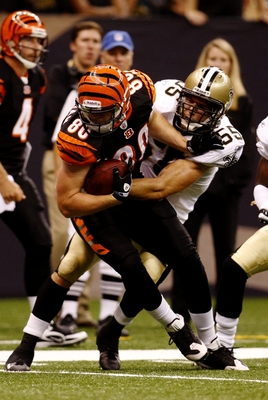 Chase Coffman
Chris Graythen/Getty Images
Chase Coffman was drafted by the Bengals in the third round of the 2009 NFL Draft. He is 6 feet 6 inches and has great hands.
How is it that Coffman can't get on the field? Wouldn't Coffman make a big target in the redzone?
Bob Bratkowski should look at what New England is doing with rookies Rob Gronkowski and Aaron Hernandez. Gronkowski currently has 25 receptions for 310 yards. Hernandez has 36 receptions for 462 yards.
Bratkowski is not creative when it comes to using tight ends. It might be interesting to see Jermaine Gresham and Coffman together on the field.
2. Dezmon Briscoe
Dezmon Briscoe
Andy Lyons/Getty Images
In the sixth round of the 2010 NFL draft, the Bengals drafted Dez Briscoe .
Briscoe has size (6'3"), good hands, and impressed a lot of people when he was with Kansas. Ignoring all of that, the Bengals cut Briscoe in favor of Jerome Simpson and Quan Cosby. The Tampa Bay Buccaneers signed him to their practice squad.
On November 30th, the Bucs promoted Briscoe from their practice squad. Lets see if he sticks.
3. Jerome Simpson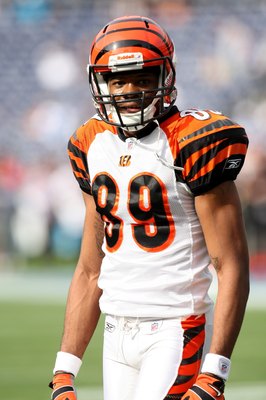 Jerome Simpson
Stephen Dunn/Getty Images
Speaking of Jerome Simpson, how can this guy not get on the field? How can he not get snaps on one of the worst teams in the league?
Simpson was drafted in the second round in 2008. Here are some undrafted players that are able to get on the field (post any that I missed):
Rookies
Danario Alexander
Blair White
Seyi Ajirotutu

2nd year
Danny Amendola
Simpson's self-confidence has to be shot.
4. Ken Anderson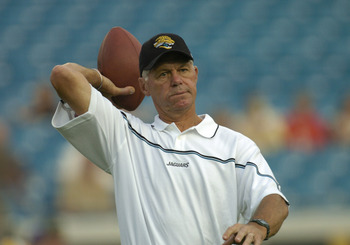 Ken Anderson
A. Messerschmidt/Getty Images
Click here for a list of the 2011 semifinalists for the Pro Football Hall of Fame.
Notice anyone missing?
How can a guy with stats like Ken Anderson not be on this list year after year? The last time Anderson made this list was way back in 1998.
5. Clint Stitser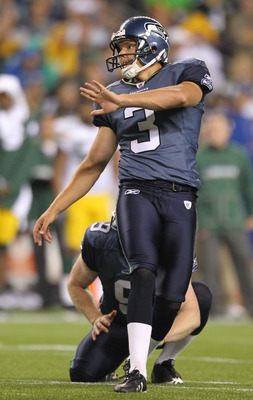 Clint Stitser
Otto Greule Jr/Getty Images
This week the Bengals kicked Aaron Pettrey of Ohio State to the curb. In his place, they signed free agent kicker Clint Stitser of Fresno State.
The Bengals gave Pettrey the boot but at least Pettrey didn't kick the bucket and is still alive and kicking.
Did Pettrey get a kick back for that chip shot he missed against the Jets?
If Pettrey can kick the habit of missing chip shots, he may return to the NFL.
Stitser should resist kicking up his heels and focus on making field goals.
I wonder if Stitser kicked in for Pettrey's going away gift. Maybe Mike Brown decided to foot the bill.
Anyway, will this save the season? No, hopefully Pettrey will put his best foot forward, though.
6. Chad Ochocinco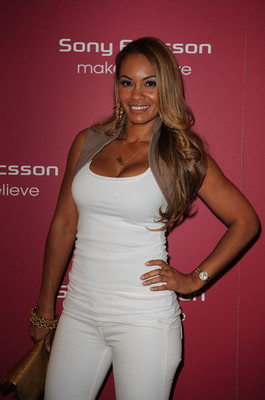 Evelyn Lozada
Apparently, Chad Ochocinco has made his engagement official to some lady named Evelyn Lozada.
Click here for details if you care.
Over the summer, some nude pictures of Lozada appeared on the internet. If you are interested in that sort of thing, click here but make sure your significant other is not hovering over your shoulder.
7. But Wait, There's More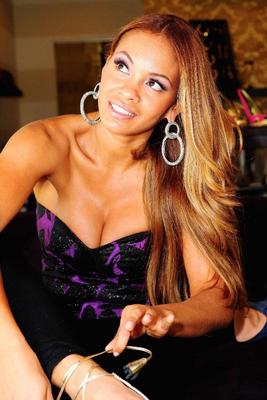 Evelyn Lozada
Keep Reading

Cincinnati Bengals: Like this team?