The 50 Most Explosive Players in NFL History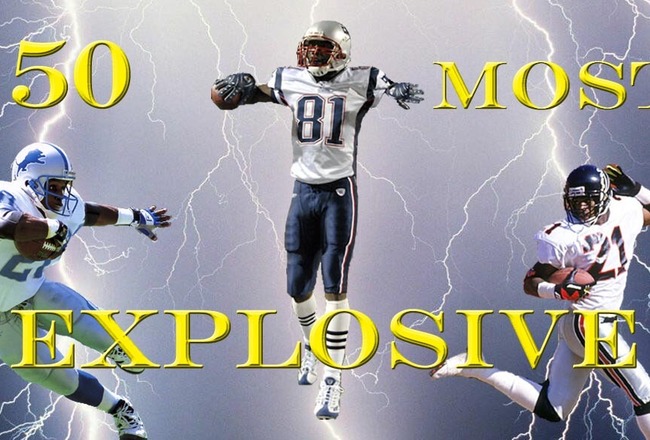 Look, if you had...one shot, or one opportunity....to seize everything you ever wanted...one moment. Which one player would you give the ball to?
Any of the following players would be an excellent choice. They are the most dangerous athletes in NFL history.
One play: That is all they need to take it to the house.
One play: That is all that's needed to change the outcome of a game.
These are players who keep defensive coordinators up at night with nightmares that no psychiatrist could ever help eliminate.
Secondaries can't bring them down, linebackers can't catch them, and you might as well stock up on the oxygen tanks for the defensive lineman.
'Til the end of time, players will try to match the magic that these 50 have performed on the gridiron. They can listen to "Can't Touch This" a thousand times, drink as many Red Bulls as they can stomach, but only the very few elite will ever be able to join the prestigious top tier of this classification of player: explosive.
Ladies and gentlemen, the 50 most explosive players in NFL history:
Honorable Mention: Mel Gray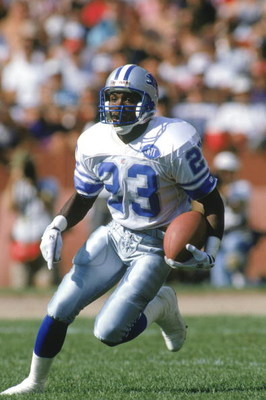 Gray is one of the greatest return men in NFL history. Even though he was just a returner, he is the Detroit Lions' all-time leader in all-purpose yards.
Honorable Mention: Ed Reed
Reed is the ultimate center fielder at the safety position. His elite ball skills lead to large numbers of interceptions, and with his game-breaking athletic ability, those interceptions often turn into touchdowns.
Honorable Mention: Willie Gault
The phrase "world-class speed" is thrown around far too often, turning it into a cliché. Known as one of the fastest athletes ever, Willie Gault really did have world-class speed, as he won the bronze in the 100-meter dash in 1980 Olympic (Boycott) Games.
50. Hugh McElhenny
McElhenny was much more quick than fast, but he was so quick he was practically uncatchable. "The King" is the San Francisco 49ers' all-time leader in all-purpose yards.
49. Bobby Mitchell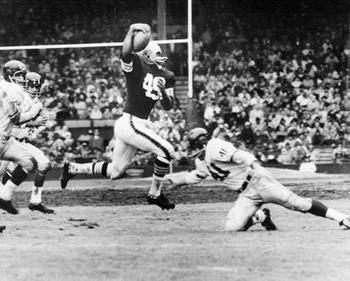 Though Mitchell also played running back, he had his best years split out wide.
As a receiver with the ability to make defenders miss in the open field like a back, he shook defenders on his way to five All-Pro selections.
48. Kellen Winslow
Winslow is the only tight end to make the list, but it is well deserved.
He was the freakish, hybrid tight end before Antonio Gates and friends, and he still hasn't been surpassed in physical ability at the position.
47. Homer Jones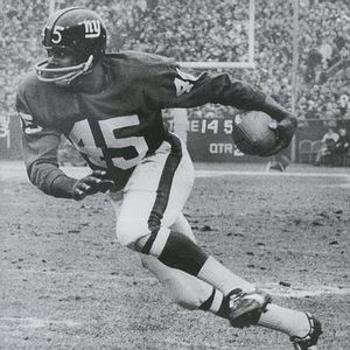 This blazer got into the end zone so many times he needed to create his own celebration: the spike.
During his time in the league, "Rhino" was the prototypical deep threat at the receiver position.
46. James Lofton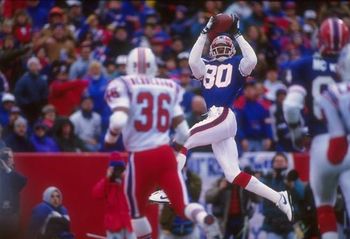 This former track star is the Green Bay Packers' all-time leader in receiving yards.
Lofton was a lethal deep threat who averaged an incredible 18.3 yards per catch over his career.
45. Desmond Howard
Howard may have been a bust as a wide receiver, but he's one of the best return men of all time.
He is the only returner ever to be named Super Bowl MVP.
44. Marcus Allen
Allen's long runs were not a result of amazing athletic ability, but of refusing to be tackled.
Most backs' legs die around the age of 30, but Allen scored 11 touchdowns at the age of 37.
43. Joey Galloway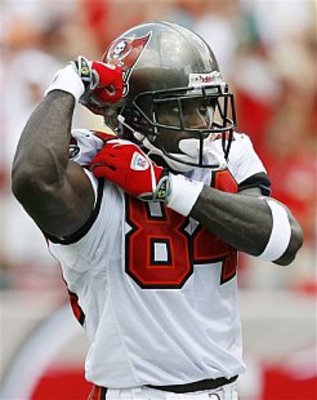 Galloway is one of the fastest receivers of the past decade. He still possesses elite speed at the age of 38.
42. Marion Motley
Motley didn't break away from defenses with his speed—even though he was fast—but with brute strength.
At 240 pounds, he had a body frame that was ahead of his time.
41. Steve Van Buren
Van Buren's combination of size and speed were unparalleled for his time. He won three consecutive rushing titles from 1947 to 1949.
40. Steve Smith
Smith is arguably the most explosive receiver in the NFL over the past decade next to Randy Moss.
Smith can not only run away from defensive backs, but also bust through their attempted tackles despite only being 5'9", 185 pounds.
39. Tim Brown
Tim Brown was consistently explosive from the start of his 17-year career to its end. Brown is fourth on the NFL's list of all-time receiving yards leaders.
38. Brian Mitchell
Mitchell is statistically the greatest return man in NFL history, with the most yards and tied for the most touchdowns.
He is second only to Jerry Rice in career all-purpose yards.
37. LaDainian Tomlinson
Tomlinson knows how to find the end zone better than almost every back in NFL history. He set the record with 31 touchdowns in one season.
36. Randall Cunningham
One of only two quarterbacks on this list, Cunningham scrambled his way into consideration. The "Ultimate Weapon" is the NFL's all-time leader in rushing yards by a quarterback.
35. Dante Hall
"The Human Joy-Stick" truly did make it look as easy as playing a video game when he had the ball in his hands.
In 2003, he had a return touchdown in four straight games.
34. Rick Upchurch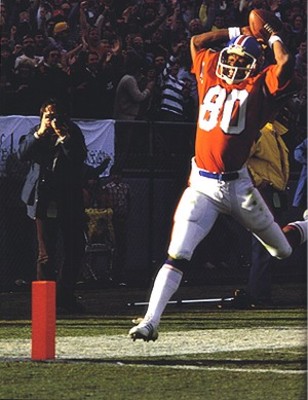 Upchurch is one of the most dangerous return aces in league history. He broke defenders' ankles on his way to being a five-time All-Pro.
33. Eric Metcalf
Metcalf played a similar role with the Browns that Josh Cribbs does now in that he was a stud return specialist and provided an offensive spark at the same time.
He is the only player in NFL history to record over 7,000 yards from scrimmage and 7,000 return yards.
32. Rod Woodson
Woodson was the greatest playmaker at the safety position in league history.
He boasts the record for most interceptions returned for touchdowns in a career.
31. Jerry Rice
Despite his 4.7-second time in the 40-yard dash, Rice wasn't just a spectacular possession receiver.
He invented the term YAC (yards after catch).
30. Brian Westbrook
Westbrook is arguably the most dangerous screen back of the past 10 years.
If it weren't for his concussions, he would still be effortlessly making defenders miss.
29. Michael Vick
Vick has the speed of a receiver and the agility of a running back at the quarterback position.
There may not be a more exciting player to watch in the NFL today.
28. Billy "White Shoes" Johnson
The inventor of the touchdown celebration, "White Shoes" successfully danced though NFL coverage teams for 15 years.
He was chosen as the punt returner on the NFL's 75th Anniversary team.
27. Josh Cribbs
Cribbs may not be the fastest returner in the NFL today, but he sure is the best.
He has a chance to retire with the most return touchdowns of all-time.
26. Charley Taylor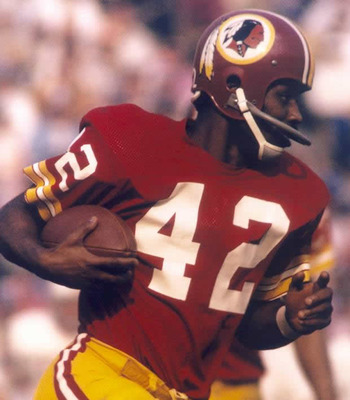 Taylor is another running back the Redskins converted successfully to a receiver.
The Hall of Famer retired as the NFL's all-time leading receiver.
25. Marshall Faulk
Faulk is the greatest pass-catcher out of the backfield in league history. He is the only player ever to rush for more than 70 touchdowns and catch over 30 touchdowns.
24. Paul Warfield
Warfield was the Miami Dolphins' go-to receiver during their undefeated season.
The Hall of Fame wideout averaged an insane 20.1 yards a reception for his career.
23. Devin Hester
"Anytime" holds the record for most return touchdowns in a single season.
He is currently tied for the most all-time, and unless he goes on another scoring drought, he may crush the record.
22. Terrell Owens
Owens is a monster at the receiver position. He easily breaks though helpless cornerbacks' arm tackles with his unique combination of speed and strength.
21. Adrian Peterson
No running back in NFL history may have a better combination of speed and strength than Peterson.
"All Day" set the record for most rushing yards in a game with 296 yards in a game against the Chargers his rookie year.
20. DeSean Jackson
Heading into the 2008 NFL Draft, Jackson was said to be too small, too weak, and too brittle to make it in the league.
It turned out that he was too fast for NFL secondaries, as he made his first of many Pro Bowls last season.
19. Lenny Moore
Moore was one of the first great pass-catching running backs in the NFL.
"Sputnik" was lethal running and catching, as he scored a touchdown in 18 consecutive games, a record that stood for 40 years.
18. Cliff Branch
Let's just say Branch perfected the go route. There weren't many, if any, cornerbacks in the league that could stick with him deep in man-to-man.
17. Earl Campbell
Campbell was a modern-time combination of Jerome Bettis' power and Reggie Bush's speed.
"The Tyler Rose" is one of the most feared, if not the most feared, backs in league history.
16. Eric Dickerson
Dickerson holds the NFL's single-season rushing record with 2,105 yards.
This amazing back was a first-ballot Hall of Famer.
15. Elroy "Crazylegs" Hirsch
Hirsch was converted from halfback to be the first full-time flanker in NFL history.
Hirsch averaged an electric 18.4 yards a reception and, despite playing in the 1950s, is fourth in receiving yards in St. Louis Rams franchise history.
14. Lance Alworth
The college track star showed off his wheels in the NFL on his way to a Hall of Fame career.
"Bambi" was an AFL All-Star for seven consecutive seasons.
13. Tony Dorsett
Dorsett has the longest rush in NFL history—enough said. He even broke it without a lead blocker; the Cowboys only had 10 guys on the field because the fullback took a water break.
12. Chris Johnson
Johnson broke the NFL's record for yards from scrimmage in just his second season.
He had four runs of 80 yards or more, while no back in league history has ever broke off four 80-yards runs in an entire career.
11. O.J. Simpson
Simpson is the only player in league history to rush for 2,000 yards in a 14-game season.
"The Juice" retired in second place on the NFL's all-time rushing list.
10. Deion Sanders
Sanders is not only the greatest cover corner of all-time, but possibly the best returner as well.
"Prime Time" may be the fastest player in NFL history.
9. Barry Sanders
This Sanders is probably the most elusive back in NFL history—some would argue he's the very best.
His play is pretty much the definition of "breaking ankles."
8. Don Hutson
What are the chances one of the first great receivers ends up being the one of the best of all time?
Hutson's 99 career touchdowns stood as the most in league history for 44 years.
7. Red Grange
Grange was the Chris Johnson of the 1920s. "The Galloping Ghost" was truly a nightmare for opposing defenders.
6. Walter Payton
Walter Payton never did die easy. "Sweetness" embarrassed defenses on his way to becoming the NFL's all-time leading rusher.
5. Bob Hayes
Hayes is most likely the fastest man in NFL history. He was the first Olympic star to have success in the league.
4. Randy Moss
Is there any nickname that could describe Moss better than "Super Freak"?
The greatest deep threat in NFL history is unmatched when it comes to size, speed and leaping ability.
3. Bo Jackson
Jackson could have possibly been the greatest back of all-time if it wasn't for a career-ending hip injury.
He was every bit the freak at running back Randy Moss is at receiver.
2. Gale Sayers
Sayers is another elite athlete whose career was unfortunately cut short by injury.
Despite only playing six seasons in the NFL, he holds two major records: in touchdowns in a game with six, and kickoff return average with 30.56.
1. Jim Brown
Who else? Brown is widely known as the greatest player of all time.
He made the Pro Bowl in each of his nine seasons in the NFL.
Keep Reading