Power Ranking Each NFL Team's Chances of Winning the Super Bowl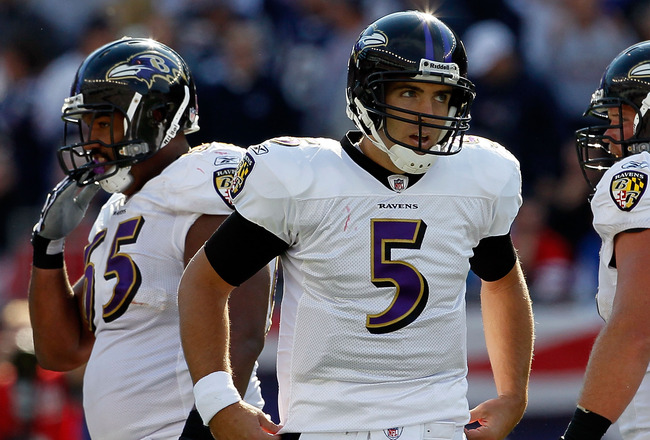 Jim Rogash/Getty Images
With each coming Sunday we learn more and more about each NFL team.
We also learn that there is by no means, a clear-cut favorite to take this year's Super Bowl, or even make it from either conference.
However, as the temperature drops and the playoffs loom closer, we get a better grip on which teams stand the best chance to be celebrating in February.
So let's take a look at which NFL team currently has the best chance at hoisting the Lombardi Trophy.
There's Always Next Year...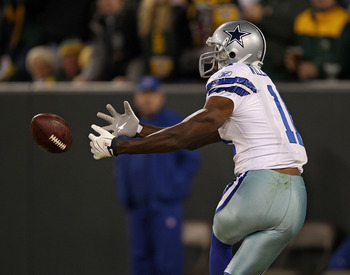 Jonathan Daniel/Getty Images
32. Buffalo Bills: At 0-8, let's face the fact: The Bills suck!
31. Carolina Panthers: It's never easy for a team that has tried the likes of Matt Moore, Jimmy Clausen and Tony Pike at quarterback in one season to make the Super Bowl. Let alone the playoffs.
30. Dallas Cowboys: Coming off a thumping courtesy of the Green Bay Packers, Dallas has without-a-doubt solidified itself as one of the most pathetic team's in football.
29. Denver Broncos: This team isn't as bad as it's predecessors, but they're not very good, either. And at 2-6 they stand zero chance of making the playoffs.
28. Detroit Lions: The Lions are actually a pretty damn good team, and I sure as hell wouldn't want to play them. But at 2-6 they're not good enough to turn around their season and make the playoffs... yet.
27. Cincinnati Bengals: It's a shame that this team can't put it all together because they have so much talent. Then again, they are the Bengals.
26. Seattle Seahawks: This team may have a chance at the playoffs, but there is absolutely no way in hell that they'll be hoisting the Lombardi Trophy come February.
25. Arizona Cardinals: See Seattle Seahawks.
24. San Francisco 49ers: I'm probably going to hear it for this pick considering their dreadful record, but I would be much more scared to face this team in the playoffs than the Seahawks or Cardinals.
23. Cleveland Browns: They're better than their record, and they could win eight games this season, but in a stacked AFC Conference the Browns won't make the playoffs.
22. Jacksonville Jaguars: Similar to the Browns, the Jaguars may not be horrible, but they're not good enough to come out of the AFC either.
21. Washington Redskins: Not a horrible football team, but they probably won't make the playoffs. And if they do, I don't like their chances if Rex Grossman will be running their two-minute offense.
20. Chicago Bears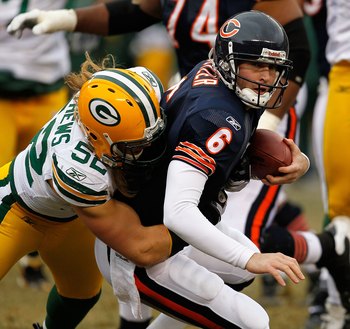 Jonathan Daniel/Getty Images
The Bears can't protect Jay Cutler.
But even if they could, his most likely target would be wearing a different color. I'd be extremely, extremely surprised to see the Bears in the Super Bowl this year.
19. St. Louis Rams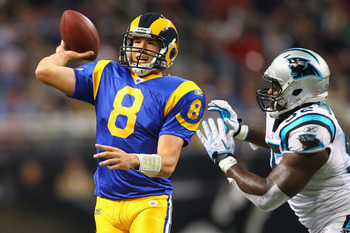 Dilip Vishwanat/Getty Images
This may be a team to watch for in a few years, but even if they make the playoffs it will be as a four-seed.
Which means either the Saints or Eagles will be dismantling them in the first round.
18. Kansas City Chiefs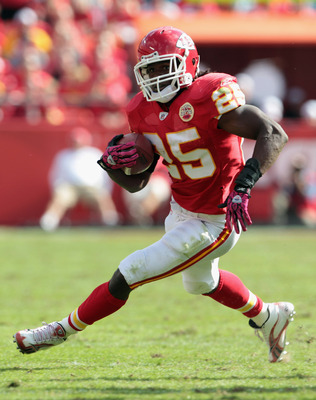 Jamie Squire/Getty Images
The Chiefs are a good team, but it's laughable to think that they could get through the Colts, Titans, Jets, Steelers or Ravens on their quest to the Super Bowl.
17. Oakland Raiders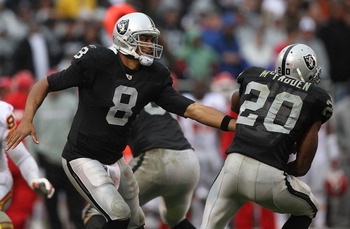 Jed Jacobsohn/Getty Images
This is another good AFC team that just isn't good enough to hang with the elite yet.
16. Houston Texans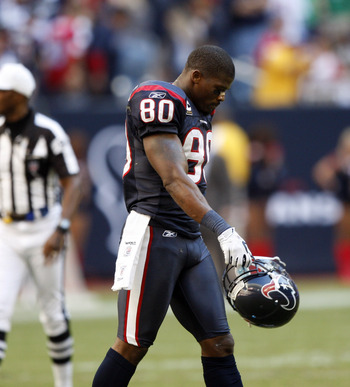 Bob Levey/Getty Images
I'd love nothing more than to see the Texans in the Super Bowl, but if we have learned one thing about Houston it's that they'll find every way possible to lose.
That defense doesn't help either.
15. Tampa Bay Buccaneers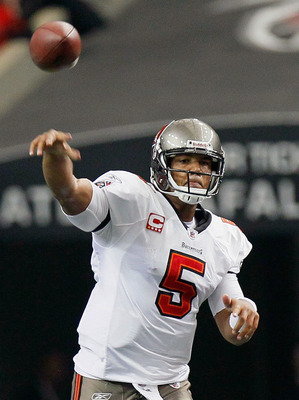 Kevin C. Cox/Getty Images
Josh Freeman is a stud, but he's not Jesus.
The Bucs can't count on him to win them every game with a comeback, especially not in the playoffs.
14. Minnesota Vikings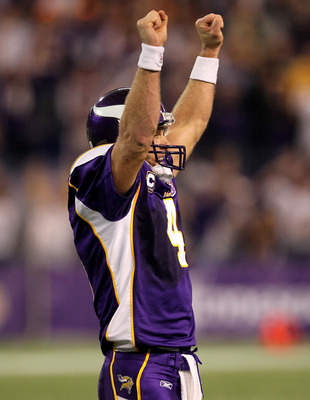 Stephen Dunn/Getty Images
Yes, I'm serious.
I know the Vikings are only 3-5, but their schedule isn't too tough the rest of the way and if they get into the playoffs, then they have as much a chance as anybody to win the big one.
If these were power rankings Minnesota would be lower, but I definitely think they still have a chance at the Super Bowl.
13. Miami Dolphins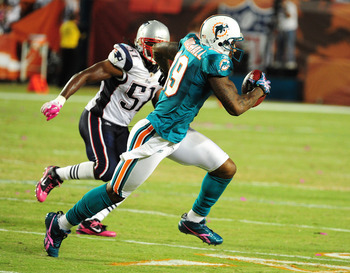 Scott Cunningham/Getty Images
No doubt Miami is inconsistent, but if they get hot at the right time they can be dangerous.
12. San Diego Chargers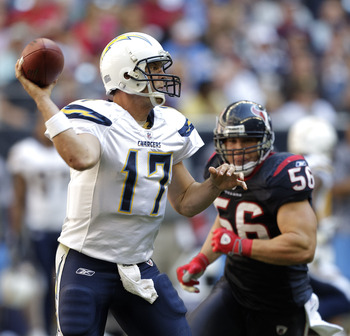 Bob Levey/Getty Images
Before they can win the Super Bowl, San Diego has to make the playoffs, but they've been known to make late season charges in the past.
Phillip Rivers has played like Dan Marino this season, and the Chargers are still an extremely talented team.
If they get into the playoffs they're as good as anybody else who makes it.
11. New Orleans Saints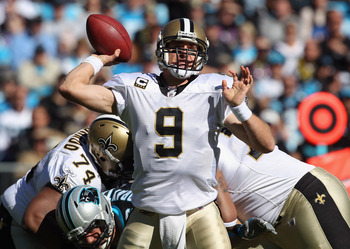 Streeter Lecka/Getty Images
Drew Brees has been terribly inconsistent this year, and the Saints haven't showed up every week.
They'll get better when Reggie Bush gets back, but their defense isn't nearly as good as last season.
Could they win it? Sure. Are the odds against it? You bet.
10. Tennessee Titans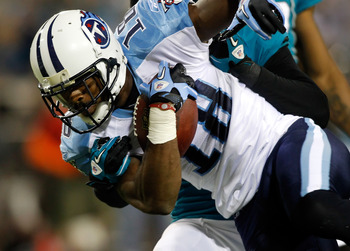 J. Meric/Getty Images
The Titans have a very good defense and an offense that some days is capable of putting up 40 points, and on other days capable of getting shutout.
Teams have done a better job containing Chris Johnson this year and I'm not so sure Vince Young's right arm can lead Tennessee to the promised land, but with Randy Moss now on board, crazier things have happened.
9. New York Jets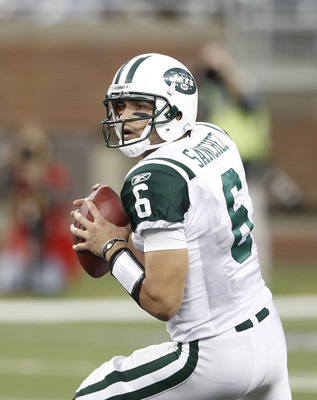 Leon Halip/Getty Images
The New York Jets will only go as far as Mark Sanchez takes them.
We know they're going to have a good defense, we know they're going to run the ball, but when there's two minutes left and the Jets are down by three, can Mark Sanchez tie up the game?
That question will be the difference for the Jets between a Super Bowl victory or a second-round exit.
8. Atlanta Falcons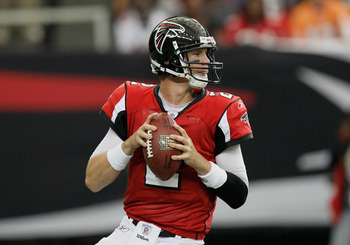 Kevin C. Cox/Getty Images
As good as Atlanta has looked this regular season, that won't mean anything come playoff time.
Will Matt Ryan rise to the occasion in the playoffs or will he falter? That is the question.
7. Philadelphia Eagles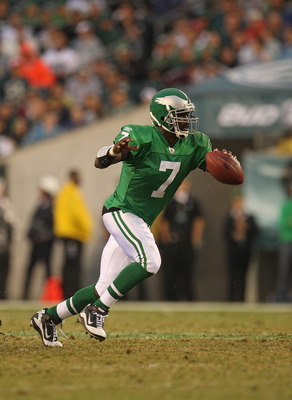 Mike Ehrmann/Getty Images
Here's my big sleeper: The Philadelphia Eagles.
This is a very, very, very good team that is capable of beating any other team in this league.
Michael Vick is having the best year of his career, the speed around him on offense is completely ridiculous and the defense is pretty solid as well.
If I'm an NFC team, this is the last team I want to see in the playoffs.
6. New England Patriots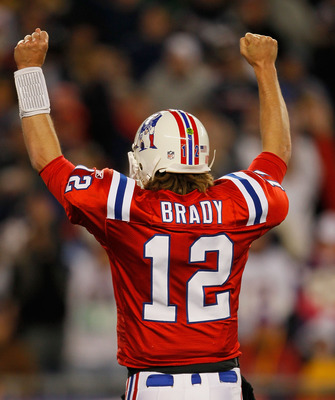 Jim Rogash/Getty Images
I'm not so sure that the Patriots defense is that good, but I'll never count out Tom Brady in the playoffs.
5. Indianapolis Colts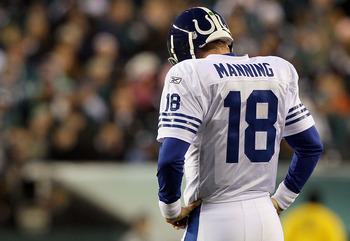 Jim McIsaac/Getty Images
I'm not convinced that the Colts are such a great team this season, but as long as they have Peyton Manning they'll rank high on my list.
4. Green Bay Packers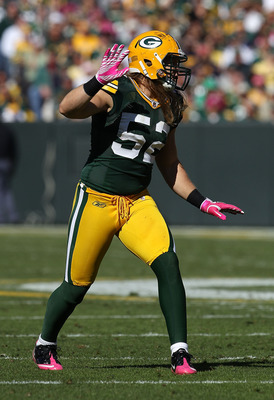 Jonathan Daniel/Getty Images
A trendy preseason Super Bowl pick by many, the Packers lived up to the billing in the season's first two weeks, then were counted out because of all their injuries, but then they came back in a big way with three HUGE victories that now have them once again as a trendy pick for the Super Bowl.
Their defense has looked great of late, and it's hard to worry about an offense led by Aaron Rodgers that has so many threats in the receiving game.
The Packers are once again in the conversation for best team in the NFC.
3. New York Giants
Otto Greule Jr/Getty Images
The New York Giants are rolling and look like the best team in the NFC, maybe even NFL. Stop me if you've heard this before.
The Giants have looked great of late, but I want to see them finish out the season with the same momentum and follow it up in the playoffs.
Until then I can't rank them higher than these two teams...
2. Pittsburgh Steelers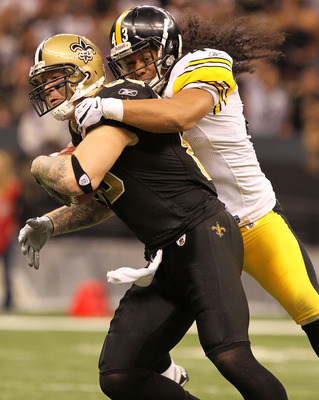 Matthew Sharpe/Getty Images
This team went 3-1 in the absence of their starting quarterback this season, now that he's back this team is even more of a force to be reckoned with.
They easily have one of the NFL's best defense's and coach's. And they have an experienced clutch quarterback.
That's a pretty good equation for success.
1. Baltimore Ravens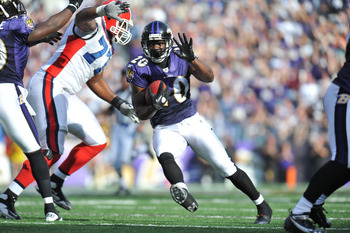 Larry French/Getty Images
Two words: Ed Reed.
Without him, this is a team with a very good offense and a good defense. With him, this is a team with a very good offense and an unstoppable defense.
Now that Baltimore has it's superstar back on defense, and they finally have an offense, the rest of the NFL better look out.
Their biggest question mark will be whether or not Joe Flacco can win the big game.
Conclusion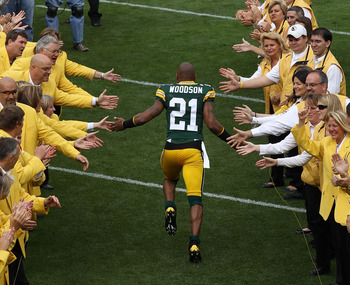 Jonathan Daniel/Getty Images
At the end of the day, it's obviously impossible to predict the Super Bowl winner at this point in the season.
In fact, this year there really is no favorite.
As you can see, you could make a serious case for 14 teams winning the Super Bowl this year.
Well, that'll do it, please leave anything you need to say in the comments section below.
Keep Reading