Ranking the Hall of Fame Quarterbacks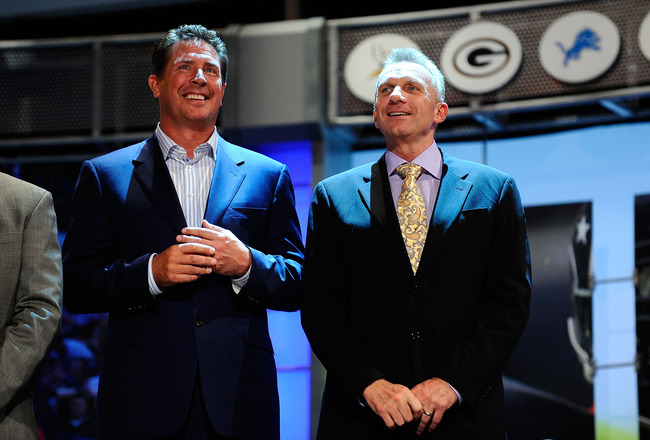 Recently, I decided we needed a ranking of all the Hall of Fame quarterbacks. The list will include only QBs that have been inducted into the Hall of Fame or will be in 2010, since that class is already known. Current players are obviously not eligible so Favre, Manning, Warner, Brady and Brees will have to wait their turn and make room for the older generation.
I'm basing this list on a stat I invented called the dominance rating. Basically it compares a player to the average stats for a QB in each season. The higher the number, the more dominant a player was.
For a full explanation of it go to: http://bleacherreport.com/articles/414832-the-dominance-rating-the-newest-revolution-in-statistics
That number (100 is the NFL average) will be listed next to their name in the title.
Without further ado, here's the list.
25. George Blanda: 106.07711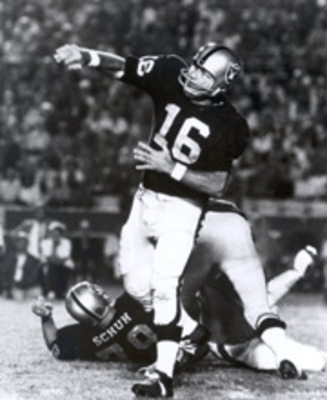 Blanda was inducted into the Hall of Fame in 1981. He played QB for all or part of 11 of his 26 seasons, most of his time at QB spent with the Oilers. He is still the oldest player to have entered an NFL game at 49.
By far his best season was 1961 when he won the AFL MVP, while leading the AFL in touchdowns, yards and passer rating. His 36 TDs that year were tied for the record until 1984, when Marino threw 48.
Blanda finished his career with 236 touchdowns and 277 interceptions for a passer rating of 60.6. He threw for nearly 27,000 yards, but only completed 47.7 percent of his passes. Had he not been a Pro Bowl caliber kicker for two decades, he probably wouldn't have made the HoF.
24. Joe Namath: 106.81893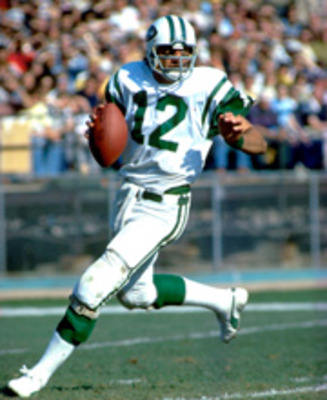 Namath, drafted first overall by the AFL's New York Jets in 1965, was the first player to throw for 4,000 yards in a season, and the only player to do so in a 14-game season.
He is most famous for his guarantee and subsequent victory in Super Bowl III. He led the AFL/NFL in yardage three times and touchdowns once. Unfortunately, he also led the leagues in interceptions four times.
Broadway Joe finished his 13-year career with over 27,000 yards, 173 TDs and 220 interceptions. Namath never won a playoff game outside of the 1968 season and finished his career with a sub-.500 record, but he will still go down as a winner because of his one moment as a champion.
23. Troy Aikman: 109.21736
Aikman, a 2006 Hall of Fame inductee, was the leader of Dallas' famed triplets of the 1990's. He, along with Emmitt Smith and Michael Irvin, led the Cowboys to Super Bowl titles in 1992, 1993 and 1995. He led the NFL in completion percentage in 1993, one of his six Pro Bowl seasons.
Aikman finished his career with nearly 33,000 yards and 165 touchdowns. He also holds an astonishing playoff record of 11-4 for his career. Aikman may have been able to play for longer had he not been prone to concussions, suffering a half dozen or more during his career.
He never put up big numbers, topping 20 touchdowns only once, but he certainly set the tone for that team to win three championships in four seasons.
22. Bobby Layne: 110.98190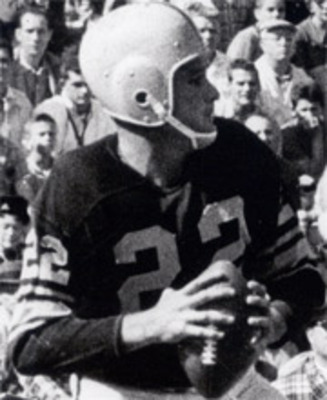 Bobby Layne, the only Lions QB to be elected to more than one Pro Bowl, was one of the most prolific passers of the 1950's. He also led the Lions to their last championship in 1957, his third NFL championship.
Midway through the 1958 season, he was traded to the Steelers and put a curse on the Lions that they would never win another championship. The curse still holds strong 53 years later.
Layne led the NFL in yards twice, touchdowns once and completion percentage once. He retired with over 26,000 yards and nearly 200 touchdowns, both in the top two all time at the time of his retirement. Layne was inducted into the Hall of Fame in 1967.
21. Warren Moon: 114.07433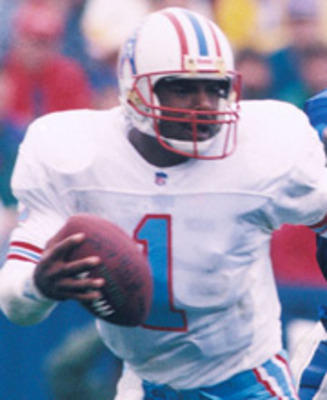 Moon played in Canada until he finally broke into the NFL at age 28. Known for his longevity, Moon played until he was 44, all but the last two seasons as a starter. The 2006 Hall of Fame inductee played in his prime with the Houston Oilers.
He led the NFL in yards twice, touchdowns once and interceptions twice. The Oilers went to the playoffs seven times with Moon, but never advanced even to the AFC Championship. He retired with just short of 50,000 yards and almost 300 touchdowns.
However, if you include his CFL stats, he has over 70,000 yards and 435 touchdowns. Both would have been NFL records at the time of his retirement.
20. Bob Waterfield: 114.43379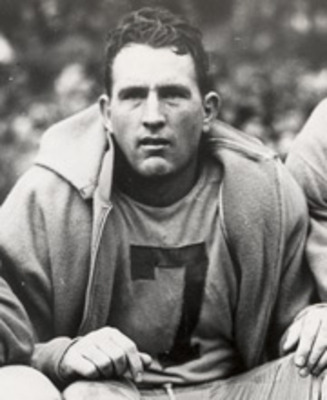 Waterfield, a 1965 Hall of Fame inductee, only played eight seasons in the NFL. In his short time with the Rams, he became one of only 15 players to post an 80-plus passer rating for a season. He also finished in the top 10 in passing TDs seven times, leading the NFL twice. Waterfield was one of only 16 players to complete more than half his pass attempts.
His Rams played in four championship games, winning two in 1945 and 1951. Towards the end of his career, Waterfield split time with Norm Van Brocklin. Both QBs went to the Pro Bowl in 1951. Waterfield only attempted 1,600 passes during his career, so he only ended up with 11,800 yards and 96 TDs.
19. John Elway: 114.71506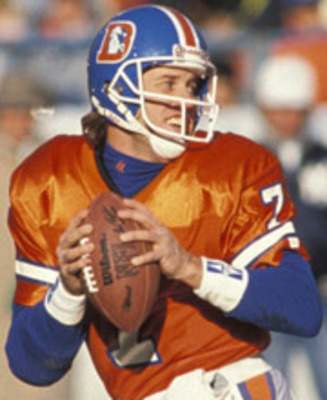 Elway played sixteen seasons in Denver, leading the Broncos to five Super Bowls in his tenure. However, it wasn't until his last two years in the league that he was able to hoist the Lombardi trophy. He has started more playoff games, 22, than any QB other than Favre and Montana.
He retired with more than 51,000 yards and exactly 300 touchdowns, both top three all time upon his retirement. He finished in the top 10 in TDs eight times and in yards eleven times. Elway was also a pretty good runner with 3,400 yards and 33 TDs on the ground.
It was his fourth quarter comebacks, more than anything else, that led to him being enshrined in Canton.
18. Terry Bradshaw: 118.86670
Bradsahw, after an abysmal start to his career, became the first QB to win four Super Bowls. That first year, he led the league with 24 interceptions, while only throwing 6 TDs. He would later lead the NFL in touchdowns twice, including the 1978 season, when he was named MVP. Bradshaw was a three-time Pro Bowler and a one-time All-Pro on his way to the Hall of Fame.
He retired with almost 28,000 yards and over 200 touchdowns, good for 12th and 9th all-time, respectively, at the time of his retirement. He started 19 playoff games, more than every QB except for Elway, Montana and Favre. Bradshaw is joined only by Joe Montana in quarterbacking his team to four Super Bowls.
17. Jim Kelly: 123.03622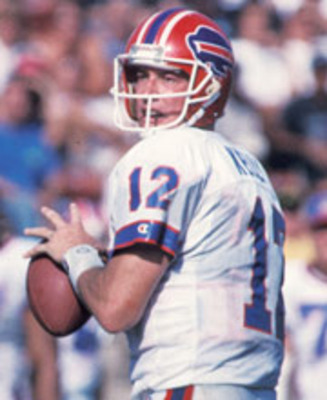 Kelly started his career as a 26-year-old rookie and played only 11 years in the NFL, but he was good enough for a 2002 Hall of Fame Induction. His Bills teams from 1990-1993 infamously lost four consecutive Super Bowls.
Kelly was elected to five Pro Bowls and the 1991 All-Pro team, when he lead the NFL in touchdowns. Kelly is still top 20 all-time in passing yards, with 35,467, and touchdowns, with 237. He is also one of only 33 players to post a passer rating of over 100. In the four Super Bowl seasons, the Bills posted a 48-9 record in games that Kelly started.
16. Dan Fouts: 124.57552
Fouts, the leader of the famed Air Coryell offense, got off to a slow start to his career. He threw more interceptions than touchdowns for his first five years in the NFL. In 1978, he started improving and from 1979-1982, he lead the NFL in passing yards every season. I
n 1981, He became the first player to throw for more than 300 yards per game, leading the NFL with an astounding 890 yards. Upon his retirement, he was fourth all time in passing TDs, with 254, and trailed only Fran Tarkenton in passing yards, finishing with 43,040. Fouts never had much team success, finishing with three playoff wins in four appearances for his 15-year career.
15. Y.A. Tittle: 126.92785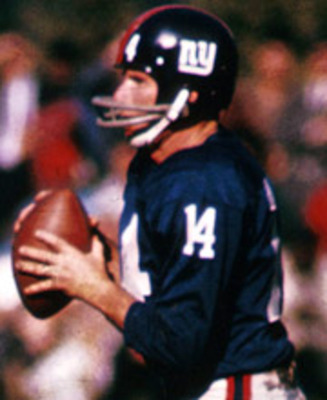 Tittle, throughout his fantastic 17-year career, amasses seven Pro Bowl appearances, three All-Pro selections and the 1963 NFL MVP. He is one of only three quarterbacks to surpass 30 touchdowns in a season twice prior to the NFL-AFL merger in 1970. He also tied George Blanda for most touchdowns in one season, with 36 in 1963.
Tittle retired in 1964 with 242 passing TDs and 33,070 passing yards, both NFL records by a wide margin upon his retirement. Despite his individual success, he never won a playoff game, losing once with the 49ers and three times with the Giants.
14. Bart Starr: 129.96029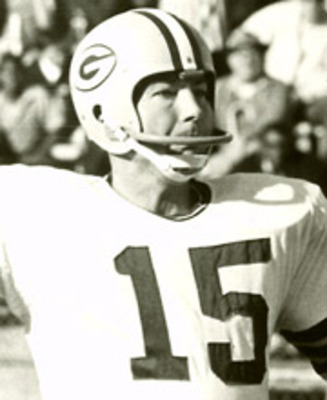 Starr, most well-known for winning the first two Super Bowls with Lombardi's Packers, lost only one playoff game his entire career. He was a very efficient passer, leading the NFL in completion percentage and passer rating three times each.
His career completion percentage of 57.4 was the highest in NFL history when he retired in 1971. Starr was one of only four quarterbacks with a career passer rating above 80 upon his retirement. With Starr at the helm and Lombardi on the sidelines, the Packers won five championships and 76 percent of their games. He was inducted into the Hall of Fame in 1977.
13. Johnny Unitas: 130.34947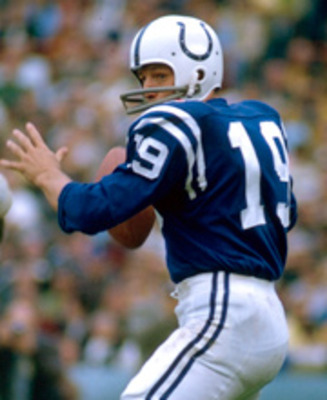 Unitas, elected into the Hall of Fame in 1979 for 17 brilliant years in Baltimore, retired with nearly every career passing record to his name. His 290 touchdowns were 41 more than anyone else, his 40,239 yards were nearly 7,000 more than anyone else, and his attempts and completions far out shined any other passer who had played to that point.
He was top 10 in completion percentage and passer rating also. He lead the league in passing TDs and yards four times each. Unitas was a 10-time Pro Bowler, a 5-time All-Pro and a three-time NFL MVP. He also won two NFL Championships and Super Bowl V, losing only two playoff games during his career.
12. Dan Marino: 131.11086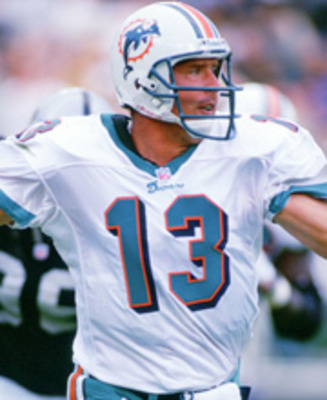 Dan Marino retired with virtually every career passing record, but never hoisted the Lombardi Trophy. At the time of his retirement, his 420 passing touchdowns were 78 more than anyone else. His 61,361 was an NFL record by nearly 10,000 yards. His career completions and attempts were the best of all time by 800 and 1,100, respectively.
Marino is still the only player to throw more than 40 TDs in a season twice. He also still holds the record for passing yards in a season with 5,084. He has been to nine Pro Bowls and won the 1984 NFL MVP. Despite his personal accomplishments, his Dolphins only went to one Super Bowl in his tenure.
11. Bob Griese: 131.19410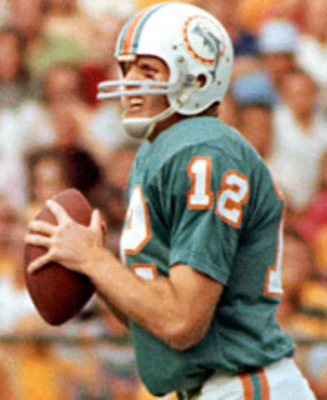 Griese, leader of the only undefeated team in the Super Bowl era, never put up particularly gaudy stats. However, he was very consistent, finishing in the top 10 in passer rating 10 of his 14 seasons in the league. His career passer rating was 13th all time upon his retirement. Griese was elected to eight Pro Bowls and two All-Pro teams during his Hall of Fame career.
He had great team success, leading the Dolphins to three Super Bowl appearances in four years, winning two. He wasn't a bad runner either, gaining nearly 1,000 yards on the ground over his career.
10. Fran Tarkenton: 134.68572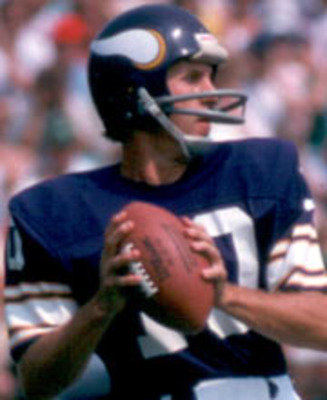 Tarkenton played 18 years in Minnesota and New York, and left with most of the NFL's passing records in his possession. His 342 passing touchdowns were 52 more than his closest rival and his 47,003 yards outpaced everyone else by nearly 7,000 yards. He also attempted 1,300 more passes and completed 800 more passes than anyone else.
Tarkenton finished in the top 10 in passing TDs an astonishing 16 times, leading the NFL once on his way to winning the 1975 MVP award. He lead the Vikings to three of their four Super Bowl appearances, but never won a ring. The Vikings made the playoffs every year from 1973 through 1977 with Tarkenton at the helm.
9. Norm Van Brocklin: 135.37834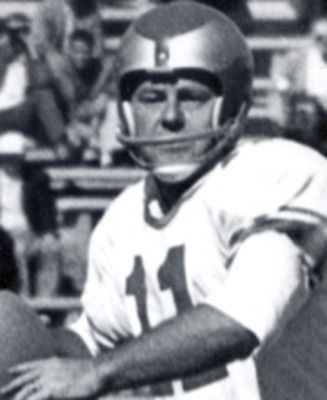 Van Brocklin split time with fellow Hall of Famer Bob Waterfield for his first four years in the league. He had only one season with a losing record as a starter and was named to the Pro Bowl nine of his twelve years in the league. He is still one of only three players to average more than ten yards gained per attempt for a season.
He retired fourth all time in touchdowns, second in yards and third in passer rating, with 173, 23,877, and 75.1, respectively. Van Brocklin finally won a championship in his final season, 1960, with Philadelphia after losing in two championship games with the Rams in the 1950's.
8. Sonny Jurgensen: 139.20011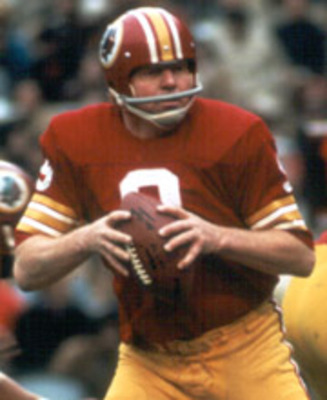 Jurgensen was an NFL QB for 18 years, but only started for ten of those seasons. In that time he lead the NFL in passing yards five times and in touchdowns twice. He is one of only a dozen QBs to throw a 99 yard pass.
Upon his retirement, he was one of only three players to throw more than 30 TDs in a single season twice. His 255 career touchdowns ranked third all time when he retired, his 32,224 yards placed him fourth all time and his 82.6 passer rating was second only to Otto Graham for the all time record. Amazingly, Jurgensen never started a playoff game, but he backed up Norm Van Bocklin during the 1960 Eagles championship season and Billy Kilmer for the 1972 Redskins Super Bowl appearance.
7. Len Dawson: 140.56585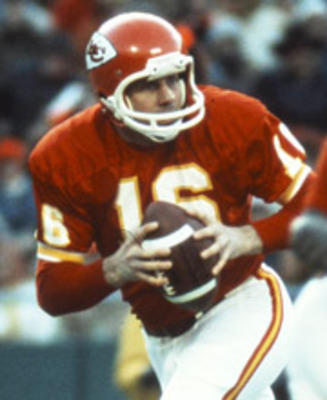 Len Dawson, named to seven Pro Bowls and two All Pro teams, threw the last touchdown pass in AFL history, extending the lead against the Vikings in Super Bowl IV. Dawson lead the league in touchdowns four times, completion percentage six times and passer rating six times. He was one of only four players with a passer rating higher than 90 four or more times.
He retired fifth all time in touchdowns with 239 and ninth all time in yards with 28,711. His passer rating of 82.6 and completion percentage of 57.1 both tied Sonny Jurgensen for third all time. Dawson lead the Chiefs to one AFL championship and two Super Bowl appearances, winning the second.
6. Sammy Baugh: 143.84344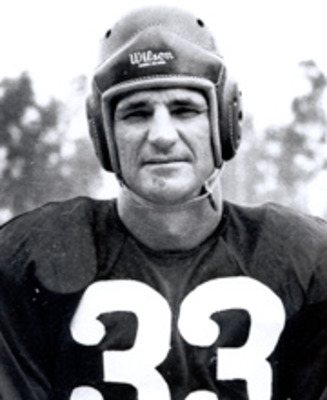 Baugh had perhaps the greatest season ever in 1943, leading the NFL in completion percentage, punting average and interceptions. He would lead the NFL in completion percentage eight more times during his career. He also lead the NFL in passing yards four times, touchdowns twice and passer rating four times.
Baugh retired with 187 touchdowns and 21,886 passing yards, 50 touchdowns and nearly 5,000 more yards than any other quarterback who had played the game. He also had roughly 1,000 more attempts and 650 more completions than anyone else. He was only the second QB to have a season passer rating over 100.
Slingin' Sammy took the Redskins to five championship games, winning two. All but one of those games was played against the Bears.
5. Roger Staubach: 144.83800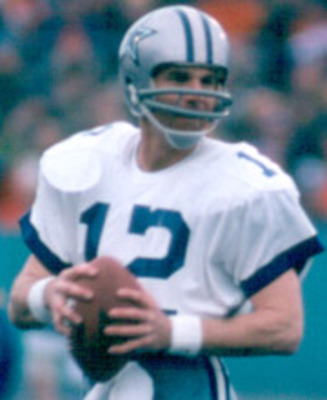 Staubach, known as Captain Comeback for his fourth quarter heroics, didn't make it to the NFL until age 27 because of military commitments. After playing backup to Craig Morton for two years, he promptly lead the Cowboys to a Super Bowl title in 1971, his first season as a starter. He would play in three more Super Bowls, winning his second title in 1977. He lead the NFL in touchdowns once and passer rating four times.
Upon his retirement, his career passer rating of 83.4 was second only to Otto Graham and his completion percentage was tied for fifth all time. The six-time Pro Bowler also rushed for over 2,200 yards and 20 touchdowns. Staubach never ended a season with a losing record as a starter, amassing an 85-29 win-loss record.
4. Joe Montana: 144.85997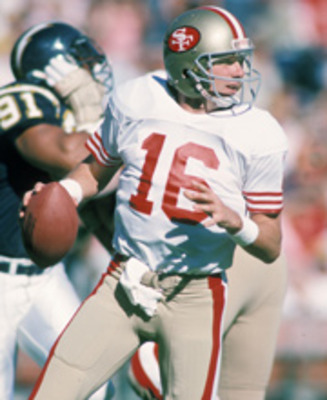 Montana, one of only two quarterbacks to hoist the Lombardi Trophy four times, was also the league's first back to back MVP since Jim Brown four decades earlier. He lead the NFL in touchdowns twice, passer rating twice and completion percentage five times. He is one of only four players to complete more than 70 percent of his pass attempts in a season. His 112.4 passer rating in 1989 set a new NFL record.
He retired with 273 touchdowns and 40,551 yards, both good for fourth all time. Montana's 92.3 career passer rating was second only to teammate Steve Young, as was his 62.3 completion percentage. The eight-time Pro Bowler compiled an amazing 16-6 postseason record. His 23 playoff games played is second only to Brett Favre.
3. Steve Young: 153.59023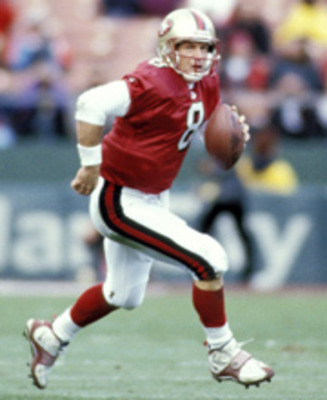 Young, who spent much of his time as a backup to Joe Montana, didn't play his best football until the age of 30. Between 1992 and 1998, he lead the NFL in completion percentage five times, touchdowns four times and passer rating five times. He earned seven Pro Bowl selections, three All Pro selections and two MVP awards.
His 112.8 passer rating in 1994 broke former teammate Joe Montana's NFL record. He also joined Montana as one of only four QBs to complete more than 70 percent of their passes that season. His career passer rating of 96.8 and completion percentage of 64.3 were both NFL records. Young won only one Super Bowl as a starter but compiled an astounding 91-33 regular season record in San Francisco. He is also the only QB to rush for 4,000 yards and 40 touchdowns.
2. Sid Luckman: 154.81259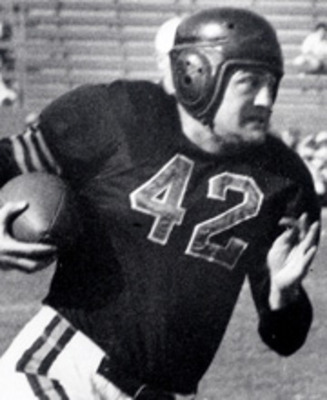 Luckman, still the Bears all-time leading passer, was named an All-Pro five times and won the NFL MVP, then named the Joe Carr trophy, once. He lead the NFL in passing yards three times, touchdowns three times and passer rating once.
In 1943, he broke the single season record for passing yards, touchdowns and passer rating, a record he already held. His 107.5 passer rating was more than 20 points higher than any other player had ever recorded. His career passer rating of 75.0 was third all time. His 137 touchdowns and 14,686 yards were second only to Sammy Baugh.
Luckman lead the Bears to five championship game appearances, winning four. His Bears were 2-1 against Baugh's Redskins.
1. Otto Graham: 157.58442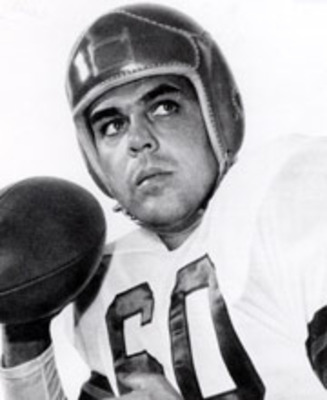 Automatic Otto, as Graham was known, only played 10 seasons of professional football. In those 10 years, he amassed seven All-Pro selections, three MVP awards, four AAFC championships and three NFL championships. His Browns went to the Championship game every year of his career.
He lead the NFL in touchdowns three times, completion percentage four times, passer rating four times and passing yards five times. His 174 touchdowns were second all time, and his 23,584 passing yards were an NFL record at the time he retired. His 86.6 passer rating was nearly 10 points above anyone else in 1955 and stood as an NFL record until it was surpassed by Joe Montana in 1982.
Graham is still the only player to gain more than 10 yards per attempt for a season more than once. His 44 career rushing touchdowns are still the most for any quarterback.
Keep Reading