Randy Moss: 10 Teams That Could Be Playoff Contenders With No. 84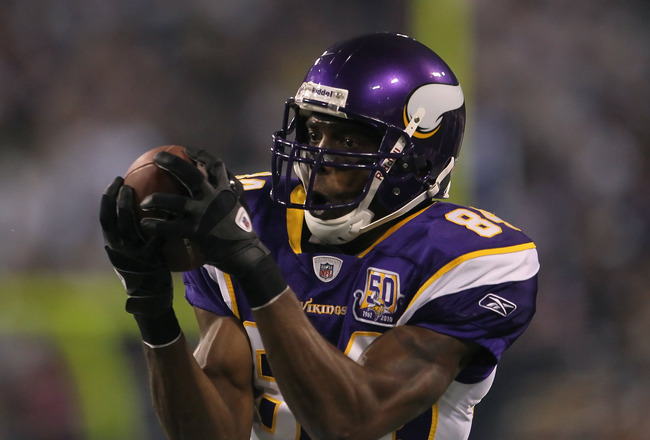 Jeff Gross/Getty Images
Well, that was a brief experiment.
Just three weeks after acquiring Randy Moss and pairing him with Brett Favre in the passing game, the Minnesota Vikings cut Moss on Monday. Moss now hits the open market, but may find little in the way of interested takers after his bad attitude wore out his welcome in two cities this season.
Still, in a year when the league lacks a powerhouse team or division, there are several teams who could get the extra bump they need from the addition of Moss and his explosive skill set. Which 10 could most change their prospects for reaching the playoffs by bringing Moss aboard? Read on.
10. Washington Redskins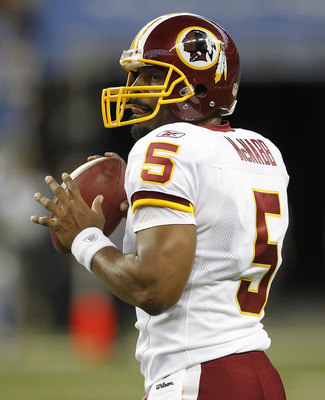 Leon Halip/Getty Images
If the Redskins decide that the petulance of their head coach and the resultant brooding in the locker room are not drama enough, they could throw Moss into the mix. Moss is certainly what the Redskins need most: a receiver who can make a difference in the deep passing game from the outside.
He could stretch the field for Santana Moss, much the way he did for Wes Welker during the glory days in New England, and would force a double-team that could leave Anthony Armstrong in consistent one-on-one matchups.
The Redskins are 4-4 and in a big group of listless NFC contenders, but could get the leg up on a playoff spot from Moss.
9. Kansas City Chiefs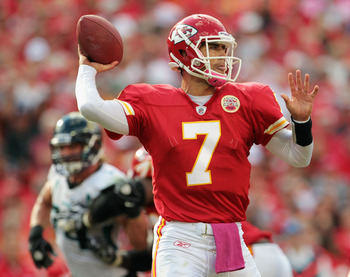 Jamie Squire/Getty Images
Dwayne Bowe and Chris Chambers are acceptable receiving options, but Matt Cassel—who throws a really pretty deep ball—could really get on track if the Chiefs added Moss to their arsenal. The Chiefs offense looked pretty bad en route to a 13-10 overtime win against Buffalo on Sunday, so it might be wise for them to at least entertain bolstering their offense by bringing in Moss.
The Kansas City offense is predicated upon the run, so Moss could fit in fairly well as a mere decoy. Teams could not afford to bring their safeties up into the box with the same frequency with Moss on the field.
8. Miami Dolphins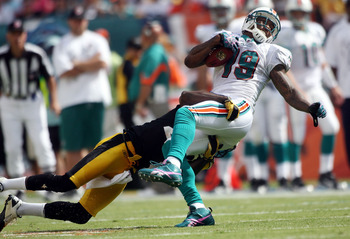 Marc Serota/Getty Images
Imagine this scene: Chad Henne drops back, looks left at Brandon Marshall on a slant route, then looks right and hurls the ball to a single-covered Randy Moss down the sideline on a fly pattern.
The image is tempting, especially because Miami stands at 4-3, and must make a move to get back into the playoff picture. Moss and Marshall could work off each other well, and opponents could not afford to double-team either man in that offense. It's a scary proposition, but hardly a likely one.
7. Philadelphia Eagles
Al Bello/Getty Images
DeSean Jackson is a big-play maker in the vertical passing game already, but adding Moss would allow the Eagles to open the field up even more. The Eagles have struggled to establish a consistent running game, as well, and Moss could loosen the defensive front to that end.
Coach Andy Reid has little patience for, well, anything, so this marriage seems less than likely. Still, it has to be a bit intriguing.
6. New England Patriots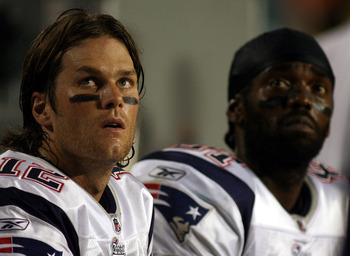 Marc Serota/Getty Images
Laugh if you must, but Moss clearly misses New England and would be open to a return. The Pats are already in the playoff picture and have replaced Moss with Deion Branch, but they could do better with Moss than without.
Moss clearly did something to provoke his earlier trade, but perhaps he made sufficient amends to the Pats to at least earn consideration. For New England, it could be the difference between a first-round bye and a road game in the Wild-Card round.
5. Tennessee Titans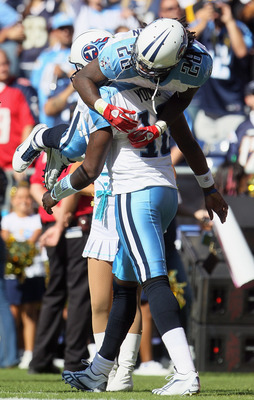 Jeff Gross/Getty Images
The Titans are a sturdy 5-3 and have Chris Johnson running wild in the backfield, but need a boost along the outside in order to balance out their attack.
Moss would fit well for the Titans because his effect on defense would open space for Vince Young to run when necessary, and because Young has great arm strength on deep passes. Young has never had a receiver to whom he could throw jump balls with easy confidence. Moss could really augment the Titans' bid to win a tough AFC South.
4. Chicago Bears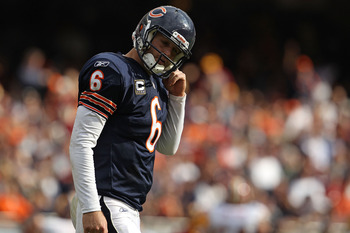 Jonathan Daniel/Getty Images
Being one of the most pressured and least efficient passers in football has to be lonely, and Jay Cutler could sure use a top-tier deep target like Moss to ease that pain.
The Bears' offense is moribund. They have the worst offensive line in the league, under-utilize Chester Taylor in the running game and need more size than Johnny Knox and Devin Hester offer at the receiver spot. Moss could change all of that, if Cutler could find the time to get a pass off to him.
3. Jacksonville Jaguars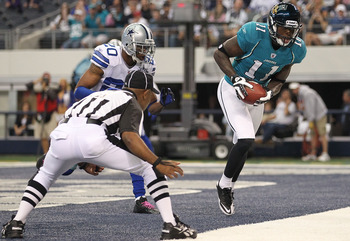 Ronald Martinez/Getty Images
Somehow, some way, the Jags are 4-4, and they have a strong rushing attack led by Maurice Jones-Drew. The problem for Jacksonville is that they lack, as they have since the glory days of Jimmy Smith, a consistent receiver who poses a threat. Moss would eliminate that vulnerability.
Realistically, the Jags have a long road to hoe to reach the playoffs, but it isn't impossible, and adding Moss could make it downright feasible.
2. San Diego Chargers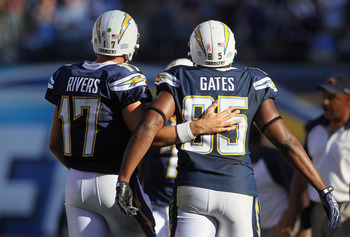 Jeff Gross/Getty Images
Philip Rivers may be the best quarterback in football, or he may be the second- or third-best. Any way you slice it, Rivers plus Moss would equal a seriously dangerous offensive system predicated on weapons like Moss, Antonio Gates and Vincent Jackson. The Bolts used to rely on the running game, and tried to even earlier this year, but adding Moss would make their transformation to a showtime west coast offense complete.
1. St. Louis Rams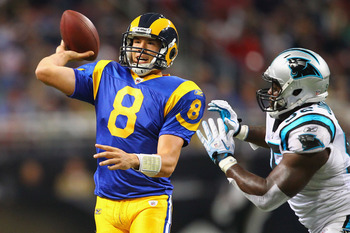 Dilip Vishwanat/Getty Images
If any team qualifies as an actually likely destination for Moss, it may be the Rams. Injuries have helped deplete their receiving corps, but St. Louis remains in contention at 4-4. Sam Bradford and company could sure use a dose of the kind of explosiveness Moss promises.
Keep Reading

St. Louis Rams: Like this team?