NFL Power Rankings Week 8: How Far Did Jets Fall After Shutout Loss?
Jim Rogash/Getty Images
Week 9 of the NFL season is coming to a close and it's time to put together the power rankings, predicting where each team will be when Monday night's game between the Colts and Texas comes to a close.
There are teams trying to bring themselves out of the cellar and others at the top of the list that are working their way down the ladder.
This is where we NFL guys get to have a lot of fun. We've taken a look at the games, we've seen who has lost their games, we've seen who has won their games and we're going to react to just that.
You may not agree with where we go with some of these power rankings, but that's why there's more than one of us to take these rankings on.
With all that has gone on this week, it's time to rank the teams where we think they deserve to be.
Cellar Dwellars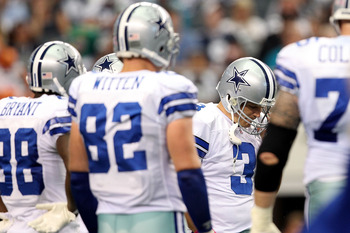 Chris Chambers/Getty Images
Buffalo Bills: Is the season over yet?
Dallas Cowboys: Could this seriously get any worse?
Denver Broncos: Even playing overseas can't help out the boys from Mile High
Carolina Panthers: You're not going to turn the ball over four times and expect to win, especially not against St. Louis.
Arizona Cardinals: Derek Anderson throws two interceptions. Max Hall comes in and throws another two.
Cleveland Browns: A bye week should come at a good time to get ready for next week, especially with a rookie quarterback.
Cincinnati Bengals: This is their first week with the rest of the cellar dwellers. The way they're playing, I don't know if they'll come out anytime soon.
San Francisco 49ers: They start former Ohio State quarterback Troy Smith and, wouldn't you know it, they got a win.
San Diego Chargers: They finally trust their running game and look what it gets them—a win.
Detroit Lions: Matthew Stafford comes back, throws four touchdown passes and gets his team a win.
Oakland Raiders: They were never challenged by the Seattle Seahawks.
Seattle Seahawks: They join the cellar dwellers after a lopsided 33-3 loss to the Raiders.
No. 20: Tampa Bay Buccaneers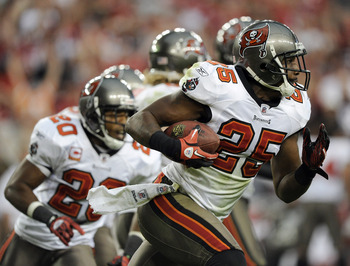 Harry How/Getty Images
Former Oregon running back LaGarrett Blount goes for 120 yards and the Tampa defense picks up four turnovers from the Cardinals en route to a three-point win.
No. 19: Jacksonville Jaguars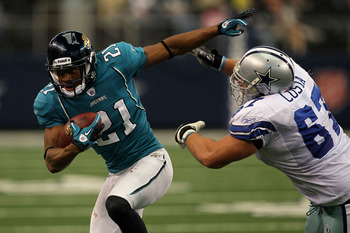 Stephen Dunn/Getty Images
The Jacksonville Jaguars met the Dallas Cowboys at the right time.
They came...they saw...they destroyed.
No. 18: Chicago Bears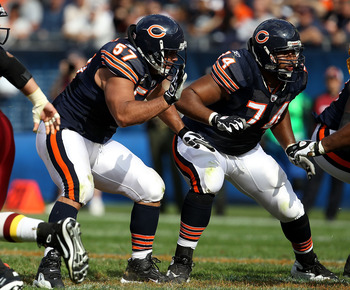 Jonathan Daniel/Getty Images
Chicago sits on a bye week and they'll get ready for the winless Buffalo Bills next weekend.
No. 17: St. Louis Rams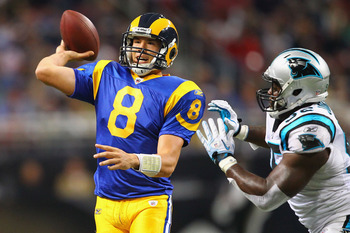 Dilip Vishwanat/Getty Images
Yeah, so it was the Carolina Panthers, but a win is a win in the Rams' eyes. On to the next.
No. 16: Tennessee Titans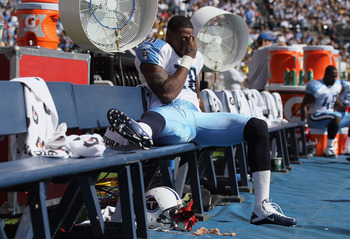 Jeff Gross/Getty Images
Tennessee played well against the San Diego Chargers, but just not well enough to get the win. Credit Vince Young for having a solid game; they just ran into a better team on this day.
No. 15: Minnesota Vikings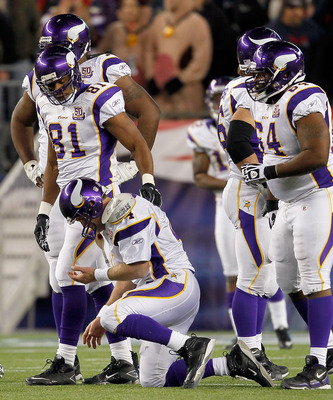 Jim Rogash/Getty Images
Brett Favre throws for 259 yards and not a single touchdown, but he did add to his interception total.
I keep wondering when Favre is going to step off for the good of the team. Then I remember, it's about Brett.
No. 14: Kansas City Chiefs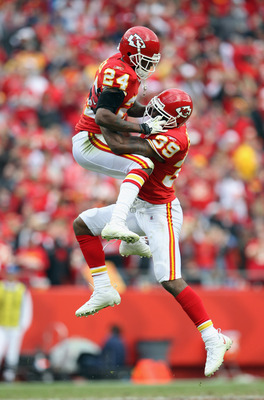 Jamie Squire/Getty Images
I don't know whether to credit Buffalo's defense or Kansas City's lack of offense, but either way, the Chiefs kept themselves from being the first team to lose to the Bills this season.
A 13-10 overtime win got it done.
No. 13: Washington Redskins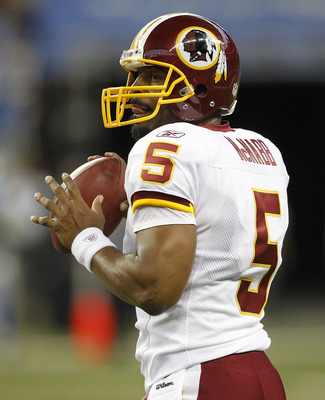 Leon Halip/Getty Images
The Washington Redskins put up 25 points on the Lions but were only able to manage 275 yards of total offense.
They didn't lose to a bad team, especially not with their starter back on the field. They're still a talented ball club.
No. 12: Green Bay Packers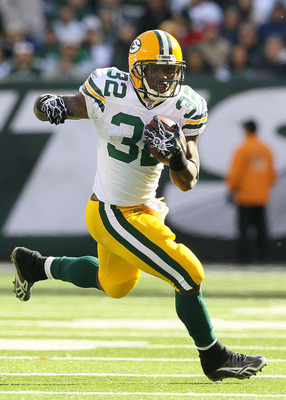 Jim McIsaac/Getty Images
A game where only the Green Bay kicker got his work in. The New York Jets were destined for a loss in this one and the Packers handed it to them, 9-0.
No. 11: Miami Dolphins
Andy Lyons/Getty Images
When your defense can hold a guy like Carson Palmer to just 156 yards, you know you're doing something right.
The Dolphins got a good win on the road in this one against the Bengals.
No. 10: Houston Texans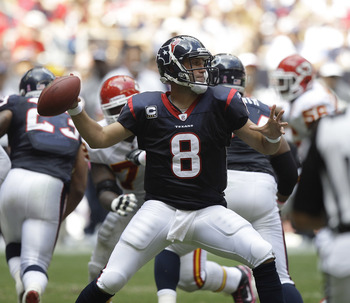 Bob Levey/Getty Images
Texans will meet up with the Indianapolis Colts for the second time this season. Houston won Round 1; how will Round 2 go on Monday night?
No. 9: New Orleans Saints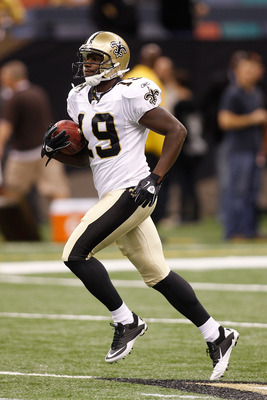 Chris Graythen/Getty Images
New Orleans Saints will face the top team in the NFL, the Pittsburgh Steelers, in the late game on Sunday in New Orleans. Home-field advantage might help a team that's been burning up the scoreboards lately.
No. 8: Atlanta Falcons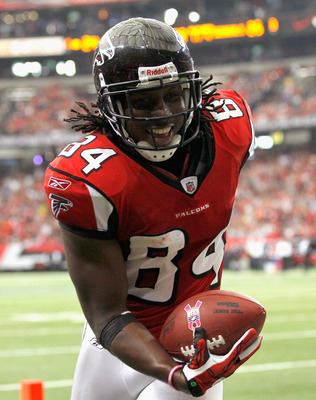 Kevin C. Cox/Getty Images
The Atlanta Falcons are one of a few teams that are on their bye week. They'll be up against the Tampa Bay Buccaneers next weekend.
No. 7: Philadephia Eagles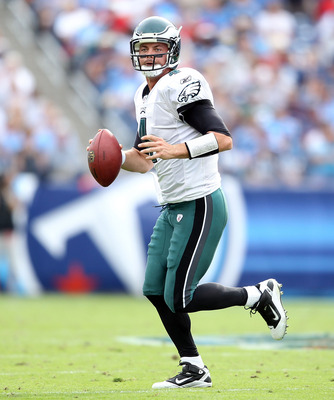 Andy Lyons/Getty Images
The Philadelphia Eagles are also on a bye week and could use this time off to get Michael Vick healthy.
I think the Eagles fans are hoping he'll be ready for next week
No. 6: New York Jets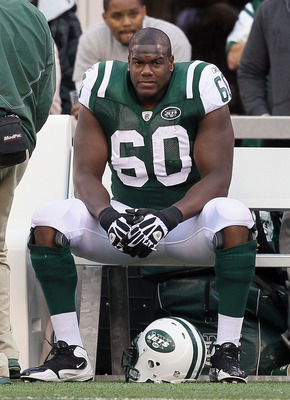 Jim McIsaac/Getty Images
I was never sure why people were putting the Jets at the top of the power rankings, especially in front of the Steelers and Patriots.
This is why I was never sold on them. They don't score a single touchdown or give up a single touchdown, and still lose to the Packers, 9-0.
No. 5: New York Giants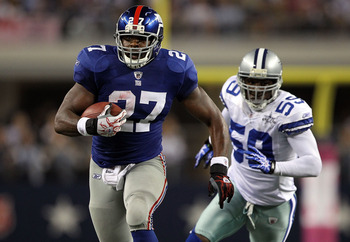 Ronald Martinez/Getty Images
Another team that is on their bye week, the New York Giants will take an extra week to get ready for the 4-3 Seattle Seahawks.
No. 4: Baltimore Ravens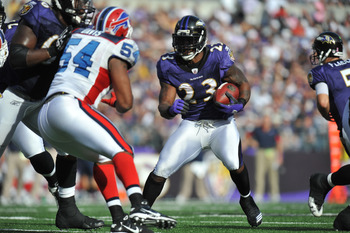 Larry French/Getty Images
Another team that almost lost to Buffalo last week, the Baltimore Ravens are also on their bye week.
They'll have the 4-3 Miami Dolphins on Sunday.
No. 3: Indianapolis Colts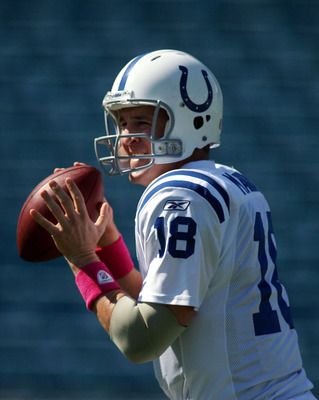 Marc Serota/Getty Images
Peyton Manning and the Indianapolis Colts will have payback on their minds as they face the team that knocked them off the first week of the season, the Houston Texans.
The teams will do battle on Monday Night Football from the RCA Dome in Indianapolis.
No. 2: New England Patriots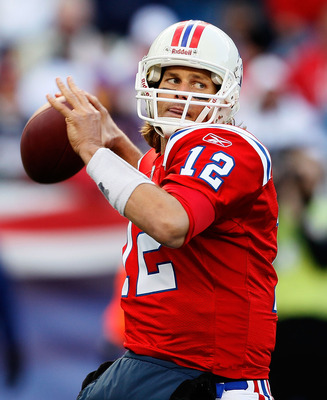 Jim Rogash/Getty Images
I guess the Patriots really were being held back by Randy Moss, because since they dealt him away to Minnesota, they have been unstoppable.
It's just a matter of time before they're at the top of the power rankings or even at the top of the NFL again.
No. 1: Pittsburgh Steelers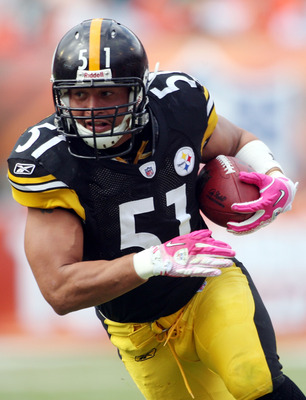 Marc Serota/Getty Images
The Pittsburgh Steelers have been riding high since the return of Ben Roethlisberger.
They'll be in New Orleans on Sunday night to take on the Saints, and the way they're playing, I don't see this game coming out any differently.
Steelers are just that good right now.
Keep Reading