NY Yankees: 20 Potential Free Agent Targets For the 2011 Bronx Bombers
Chris Trotman/Getty Images
The aggressive pursuit of free agents by the New York Yankees has become the norm every offseason.
Now, with the Yankees on the brink of elimination, it's time to start looking toward next year.
Before looking around the league for help, there are some pressing issues to attend to on the home front.
The Bronx Bombers need to decide what to do with aging pillars Derek Jeter and Mariano Rivera.
Could two of the most polarizing Yankees ever really be allowed to walk?
Meanwhile, the Cliff Lee watch has already started with the lefty giving the Yanks a first-hand look at what he brings to the table.
Here's a closer look at how free agency could shape up for the New York Yankees heading into 2011.
No. 20: Brandon Webb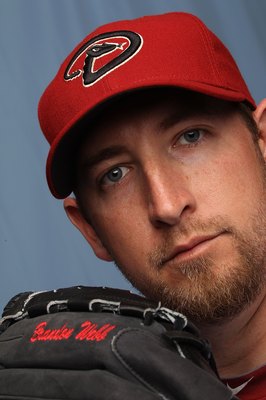 Ronald Martinez/Getty Images
Webb absolutely plummeted into obscurity after being the unquestioned Ace of the Diamonds' staff just two short years ago.
Now, at age 32, he is ready to make a comeback and could be worth a look to help the starting rotation.
Webb looks like a nice low-risk, high-reward top signing, but he might be inclined head to a team where he will be given every opportunity.
There are plenty of teams needing help in the rotation across MLB with much more patience than the Yankees.
No. 19: A.J. Pierzynski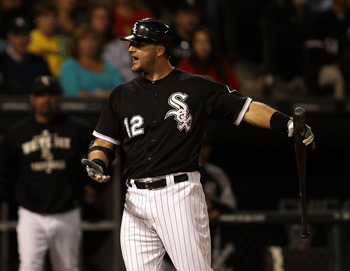 Jonathan Daniel/Getty Images
Pierzynski hasn't necessarily worn out his welcome in Chicago, but his declining skills might make the White Sox look the other way and let him walk.
At this point, he would be ideally suited to coming off the bench as a part-time player.
With Jorge Posada slated to return for what could be his final season in the Bronx, Pierzynski would provide a very capable insurance policy.
No. 18: Willie Harris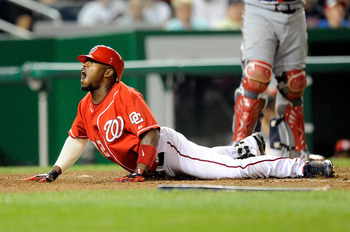 Greg Fiume/Getty Images
Harris is a jack of all trades and would be a perfect addition to the Yankees as a utility player.
The speedy veteran can play both infield and outfield, making him ideally suited to come off the bench for a contender.
No. 17: Jon Rauch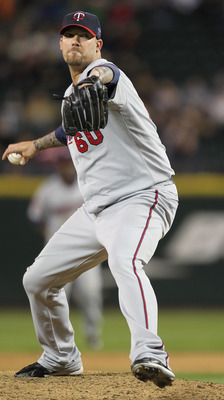 Otto Greule Jr/Getty Images
After starting the season off strong filling in for Joe Nathan as the Twins' closer, Rauch came back to earth.
At this point, the big righty probably belongs in a setup role.
With plenty of questions on the back end of the bullpen, the Yankees could take a long look at Rauch.
No. 16: Pat Burrell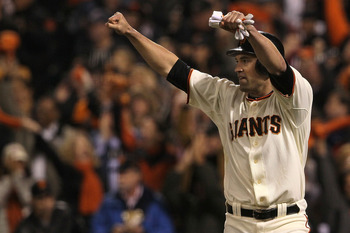 Justin Sullivan/Getty Images
After being cast adrift by the Rays, Pat the Bat washed ashore in San Francisco and found a home in left field for the Giants.
With Lance Berkman's $15 million-dollar club option not likely to be picked up, Burrell would give the Yankees another bat coming off the bench and as a part-time DH.
No. 15: Jonny Gomes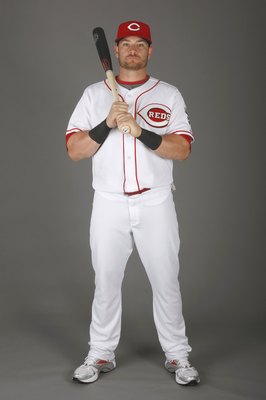 Chris Graythen/Getty Images
Gomes puts his entire body into every swing, and has no problem blasting the ball when he makes contact.
The veteran outfielder quietly hit 18 home runs and drove in 86 runs for the Reds this season. Like Pat Burrell, Gomes would fit in as a reserve outfielder and part-time DH for the Yankees.
No. 14: Bronson Arroyo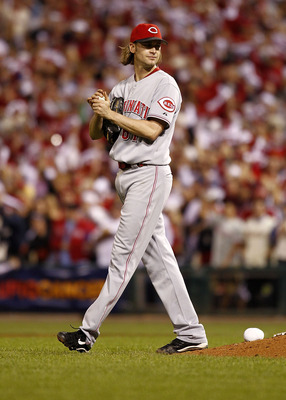 Jeff Zelevansky/Getty Images
The Reds could decide to pick up the club option on Arroyo after a very successful 2010 season.
With plenty of young arms coming up in the organization, the Reds could decide to save money and let him walk.
Arroyo isn't a hard thrower and command can be an issue, but he would be a nice fit at the end of the Yankees' rotation.
No. 13: Aramis Ramirez
Jonathan Daniel/Getty Images
The Cubs might pick up Ramirez's club option, but if not he could help the Yankees as another option at designated hitter.
If Carl Crawford, Adam Dunn and Jayson Werth go elsewhere, Ramirez would be a nice fallback option.
No. 12: Alex Gonzalez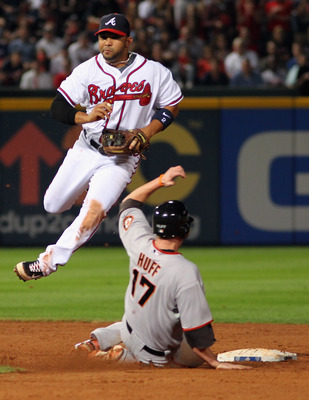 Jamie Squire/Getty Images
If the Yankees do let Derek Jeter walk, they will really need a shortstop. And even if they don't, it might be worth overpaying for a reliable veteran like Gonzalez.
The journeyman played well for the Braves this season and still has decent power. He would be a good fit for the Yankees, but he might want the chance to play every day.
No. 11: Hisanori Takahashi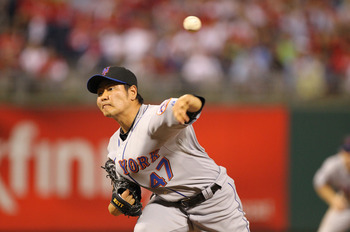 Hunter Martin/Getty Images
You can never get enough lefty relievers, and Takahashi has plenty of experience and good stuff.
At 35, he might have to settle for a one-year deal, and could be inclined to move across New York to the Yankees.
No. 10: Matt Thornton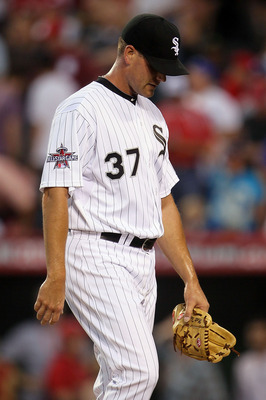 Jeff Gross/Getty Images
Depending on what the Yankees decide to do with Mariano Rivera, there could be an opening for the closer position in the Bronx next year.
The White Sox have a club option on Thornton, who has become one of the best setup men in baseball and could serve as a closer if needed.
The Yankees would be wise to load up in the bullpen, even if Rivera re-ups.
No. 9: Adrian Beltre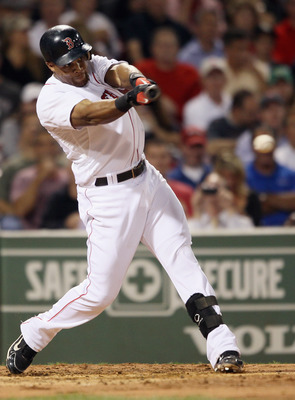 Elsa/Getty Images
Beltre always seems to come up with a magical season when he needs it most.
After a fantastic 2010, he is likely to command big money.
The Yankees might at least take a look at Beltre, although acquiring him would present plenty of questions.
It's unlikely Alex Rodriguez would move back to shortstop of Jeter is allowed to walk, and neither A-Rod nor Beltre would probably be keen on serving as the DH.
Still, Beltre's defense and sudden prowess at the plate could draw strong interest from the Yanks.
No. 8: Victor Martinez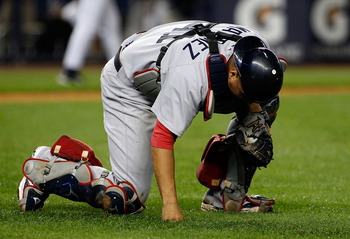 Mike Stobe/Getty Images
The run on the Red Sox continues with Victor Martinez...
It's hard to believe Martinez will be 32 years old next season, making him a risky signing for any Major League team.
The Yankees could alternate him with Jorge Posada at designated hitter during the season, but opponents would be lacing up their track shoes and getting ready to steal like crazy.
Martinez has said he wants to remain in Boston.
No. 7: Jayson Werth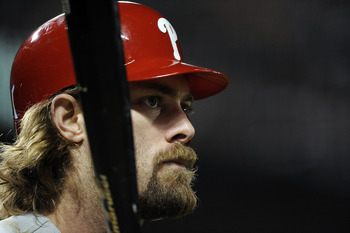 Harry How/Getty Images
The multi-talented outfielder is likely to get a huge contract after the season, and the Yankees could be lining up to make a move to land his services.
Werth will likely have to wait until Carl Crawford signs in order to command the most money.
The Yankees would love Crawford, but Werth isn't a bad option.
He still has a few good years left, even though injuries have plagued his career.
No. 6: Rafael Soriano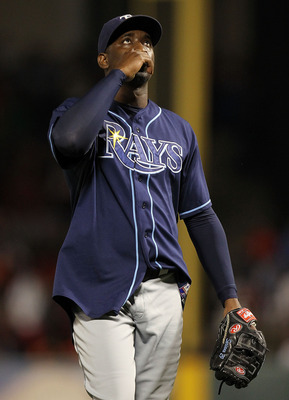 Ronald Martinez/Getty Images
The potential replacement for Mariano Rivera, Soriano was absolutely dominant for the Rays this season.
The Yankees are expected to make a major run at landing his services, even if Rivera is re-signed.
Can you really imagine the Yankees letting Mo walk?
No. 5: Mariano Rivera
Jim McIsaac/Getty Images
If Rivera doesn't return to the Yankees, the indications are that he will simply retire.
At 41, he remains one of the game's best closers and would probably accept a hometown discount of sorts to play another season.
If he wants to come back, the Yankees should do everything possible to welcome him back with open arms.
No. 4: Adam Dunn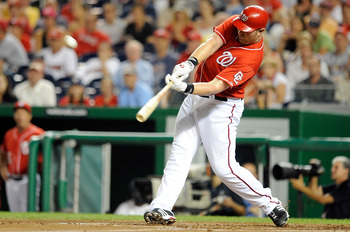 Greg Fiume/Getty Images
Who needs Jonny Gomes or Pat Burrell when you can get Adam Dunn?
The slugger has said publicly he would rather not be a DH, but millions might be enough to change his mind.
Adding Dunn's immense power would make the Yankees' lineup absolutely lethal next season.
No. 3: Derek Jeter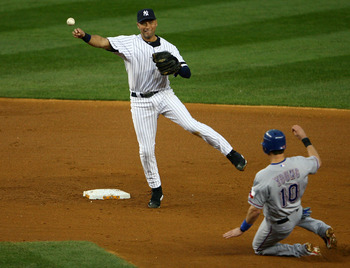 Andrew Burton/Getty Images
The Captain belongs in a Yankee uniform, but baseball is a business and the Yankees might be ready to turn the page.
At age 35, it appears Jeter has much more sentimental value than actual baseball value.
Still, it's hard to imagine him going elsewhere.
Difficult, but not impossible.
No. 2: Carl Crawford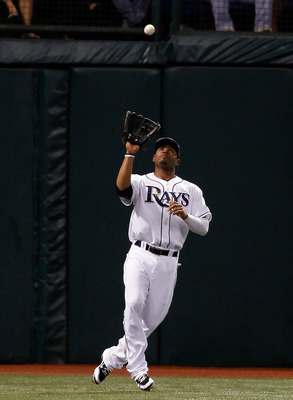 J. Meric/Getty Images
The need for speed should make the Yankees a factor in the chase after Carl Crawford.
The five-tool left fielder will break the bank regardless of where he ends up, and New York seems like a very logical choice.
A lineup featuring Curtis Granderson, Brett Gardner and Crawford would make it even easier for the Yankees to manufacture runs.
No. 1: Cliff Lee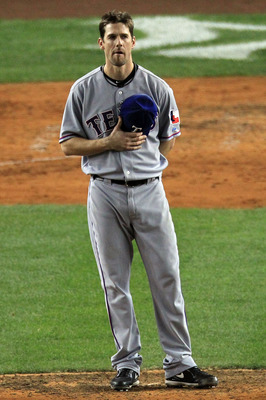 Travis Lindquist/Getty Images
The most obvious free agent target could also be the easiest to woo to the Big Apple.
The Yankees clearly could use a boost in the rotation, and pairing Lee with Sabathia at the top would be absolutely epic.
At 32, signing Lee to a long-term deal could be risky.
But as history has reminded us countless times, the Yankees have the money to burn.
Keep Reading

New York Yankees: Like this team?