Chicago Cubs Hire Mike Quade: 10 Reasons He's a Better Hire than Ryne Sandberg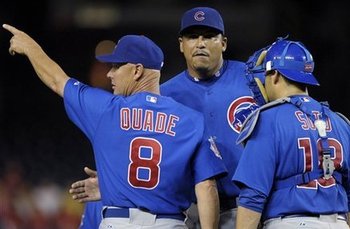 The Chicago Cubs have hired Mike Quade as permanent manager for 2011 and beyond, and have officially removed his interim tag from 2010.
He did a fantastic job in his short time as skipper in Chicago, and deserved this opportunity after a long career in the minors.
Did he deserve the spot over Cubs hero and fan favorite Ryne Sandberg, however? Many fans may disagree, much like the dispute in New York over Don Mattingly's prospects of managing before Joe Girardi's eventual hire.
That said, it is far more important for the Cubs to hire someone who already knows the players, and is already respected by and trusted by the roster (regardless of any wide-reaching changes to the 25-man over the next 3-4 months).
I am going to explain 10 reasons why Mike Quade was the right choice over Ryne, and feel free to express your opinions in the comment thread. Here we go.
10. Far Easier to Replace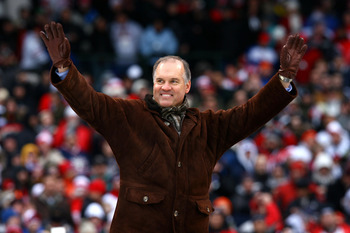 Jamie Squire/Getty Images
Ryne Sandberg is baseball royalty in Chicago, and rightfully so.
He is a Hall of Fame player, a fan-favorite, and the type of athlete fathers hope their sons grow up to be.
Much like Don Mattingly and Babe Ruth with the Yankees, sometimes it is better to let a player's legacy end in a city IN the lineup card, as opposed to handing it to the umpires at home plate as a manager.
While bad blood already has surfaced based on this decision to overpass him, it will be easier to repair than a swift firing, or the alternative of Cubs management's inclination to hang onto him too long because he's Ryne Sandberg.
9. Hall of Fame Players Typically Don't Become Managers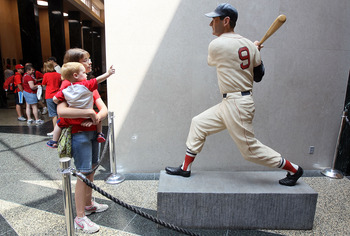 Jim McIsaac/Getty Images
Ryne Sandberg would have been just the second HOF player to ever become a first-time manager after being inducted into the Hall of Fame.
Ted Williams was the first in 1969, and a few others have begun as managers before induction (Frank Robinson, Yogi Berra, etc.). It is a rare occurrence, and one that, in Berra's case, ended with a decade-long feud with Yankees ownership.
Robinson's managerial career was steady, but unspectacular. He managed for a total of 16 seasons, but none of his teams ever finished in first place.
His career record is 1,065-1,176, a .475 winning percentage.
8. Joe Maddon's Success
J. Meric/Getty Images
Another long-time minor league manager who rose up through the ranks before finally getting a head job was Rays skipper Joe Maddon.
Much like Quade, Maddon was in his 50's before getting his first multi-year deal in the major leagues, and has proven to be a managerial steal over the last four years.
Good baseball minds are hard to come by, and they time and time again can pop up from all over the different levels of MLB organizations. Quade has seen them all, and he can follow a similar path to Maddon's moving forward.
7. He Knows This Team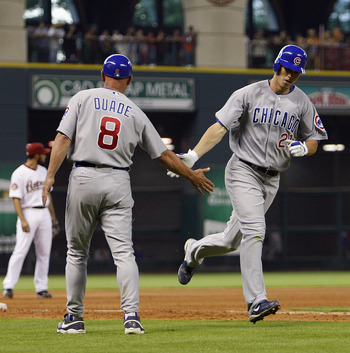 Bob Levey/Getty Images
There is one thing we do know about "Sweet Lou," regardless of his lack of success in Chicago—the man knows baseball.
If Mike Quade is good enough to coach third base for four years under Piniella from 2007-present, he is good enough to coach the same players he trains with every day.
Familiarity is an important thing in establishing chemistry, and picking a guy who players understand and know well is a good place to start.
6. His "No-Favoritism" Approach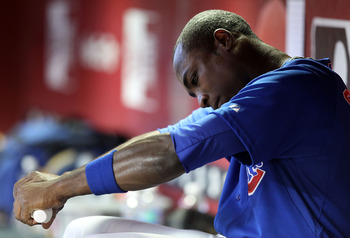 Christian Petersen/Getty Images
Quade's approach to discipline is a fair one, and one that players can understand.
There are no favorites, there are no exceptions, and there are no "perks of time served."
Whether you are a rookie or a 10-year veteran, Quade expects the same out of you. Work hard, stay focused, and do whatever it takes to win.
5. Over 1,200 Minor League Wins on His Resume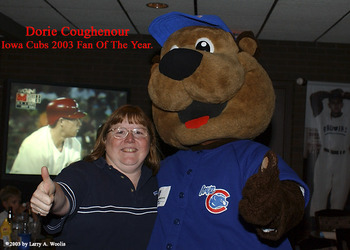 Some may view this as a negative, as Quade was stuck in the minors long enough to compile that many victories down below.
That said, it shows that he was trusted enough to mold the future stars of an organization, as well as developing relationships with young players throughout the system.
He knows how to deal with veterans, and he knows how to improve and motivate young players—both are very important skills at the ML level.
4. Sandberg Only Has 4 Years of Experience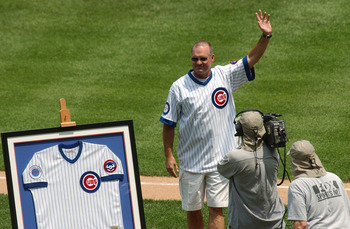 Jonathan Daniel/Getty Images
Though he has done a solid job and feels as though he has paid his dues, Sandberg has just four years of coaching under his belt—none of which at the ML level.
The Cubs need more than a figurehead at this point, and more than a ticket draw on the bench. Chicago fans are plenty passionate and dedicated already, but what they need is a winner.
Can Sandberg deliver that? We don't know, but it's far too big a risk to take right now.
3. The Players Respect Him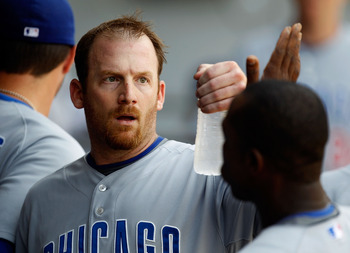 Jonathan Daniel/Getty Images
When a leader like Ryan Dempster immediately reacts to the news with "It's awesome, they couldn't have made a better hire. He's a great pick to manage this team," you know that Quade has already commanded the Cubs locker room.
Almost as important as managerial skill is the ability to deal with players, deal with adversity and deal with the media. When your team respects you, it makes all three of those things much easier.
Quade can get the results he wants out of his players, and he can push them without losing them to frustration and resentment.
2. Quade Spent 9 Years Coaching within the Cubs' Organization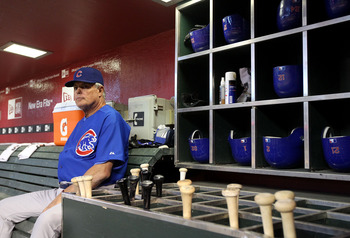 Christian Petersen/Getty Images
Unlike Sandberg's four years of experience, Quade has spent nearly a decade working within this same Cubs organization.
He knows the system, he knows the organization's philosophies and goals, and he knows how to succeed at all levels of the MLB ladder. He's won in the minors, he's won NL Cental titles on the ML staff, and he's won in his short time as head skipper in Chicago.
It is important to rise up through the organizational ladder, as opposed to being tossed into the fire unprepared. And Quade is more than mature and prepared enough to manage at 53 years old.
1. His 24-13 Interim Record in 2010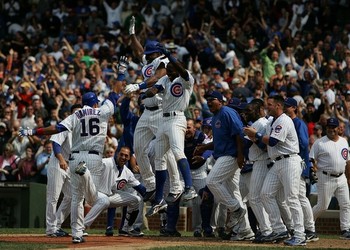 If Quade can get the second-best record in MLB down the stretch out of a team destined for October golf reservations, imagine what he can do with a full season of a newly-confident bunch.
He was able to motivate a team to a .650 winning percentage after losing its manager to a surprise retirement, and while going through a transition into a new ownership group's initial years in command.
Quade not only is the right man for the job, but he also might be the perfect manager to get Chicago back into the thick of things in the National League.
Keep Reading

Chicago Cubs: Like this team?