NFL Picks Week 7: 10 Shockers You'll Never See Coming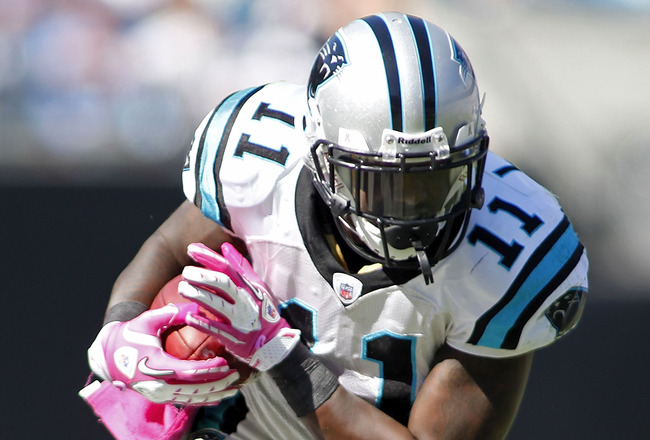 Geoff Burke/Getty Images
Upsets? Did someone say upsets?
This is where we NFL pickers get to have a little fun. We pick the upsets, you tell us we're right or wrong, we debate it, then we'll agree that I'm right and we'll move on. Sound good?
Ok, ok, maybe we'll get a few right and a few wrong. Doesn't mean we can't have fun with it while we're at it. At least that we can agree on.
So, as we're on our way to NFL's Week 7, it's time to make the picks of the week including 10 upsets of the week.
No. 14: Pittsburgh Steelers at Miami Dolphins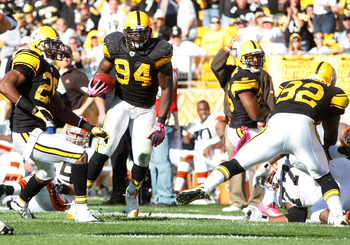 Jared Wickerham/Getty Images
I'm not sure I have to predict this game but I will anyway.
Steelers 31, Miami 17
No. 13: Buffalo Bills at Baltimore Ravens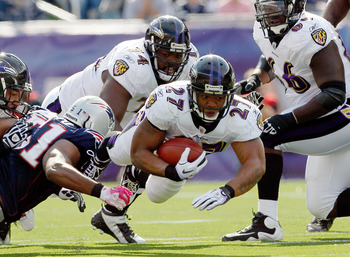 Jim Rogash/Getty Images
Winless Buffalo playing on the road against the Baltimore Ravens. Yeah, this can't be good.
Ravens 27, Bills 13
No. 12: Oakland Raiders at Denver Broncos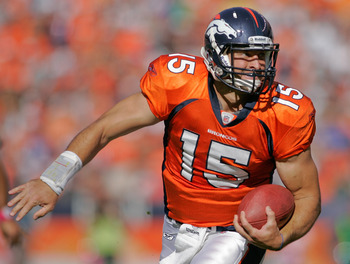 Justin Edmonds/Getty Images
The Oakland Raiders beat the Chargers then lost to the 49ers. Not sure which one they won and which one they lost.
Broncos 28, Raiders 11
No. 11: Arizona Cardinals at Seattle Seahawks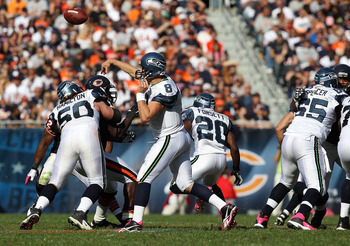 Jonathan Daniel/Getty Images
The Seattle Seahawks picked up a big win over Chicago last week and will return home to take on the Arizona Cardinals. I like Seattle's odds in this one.
Seahawks 19, Cardinals 17
No. 10: Minnesota Vikings at Green Bay Packers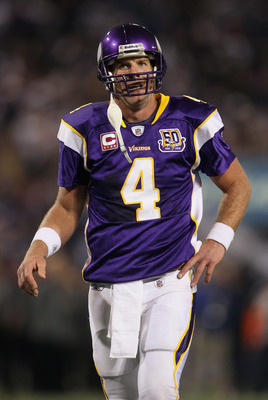 Jeff Gross/Getty Images
Brett Favre returns to his old stomping grounds to face his former team, the Green Bay Packers. Too bad the Pack can't beat their old mate.
Vikings 23, Packers 21
No. 9: Jacksonville Jaguars at Kansas City Chiefs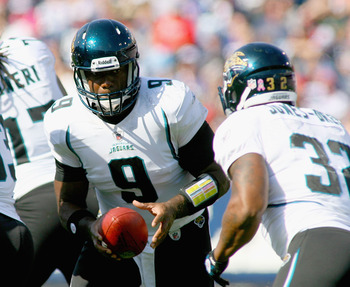 Rick Stewart/Getty Images
After winning three straight, the Chiefs have lost their last two and will make it a third straight loss against the Jaguars.
Jaguars 27, Chiefs 17
No. 8: Washington Redskins at Chicago Bears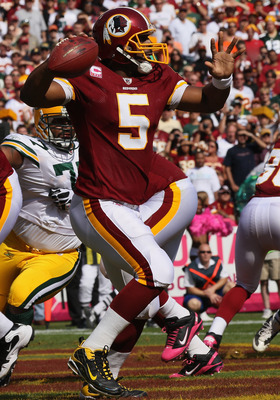 Win McNamee/Getty Images
The Washington Redskins came close to beating Peyton Manning and the Colts but not close enough. Against Chicago, they'll get the win.
Redskins 18, Bears 14
No. 7: Cleveland Browns at New Orleans Saints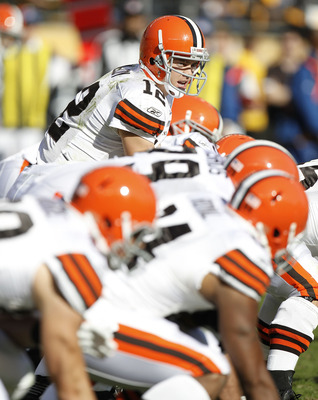 Gregory Shamus/Getty Images
Colt McCoy didn't have a horrible debut in his first start as an NFL quarterback, but it could have been better.
He's learned, he'll be improved and just to show it, he'll knock off the Saints on the road.
Browns 24, Saints 20
No. 6: St. Louis Rams at Tampa Bay Buccaneers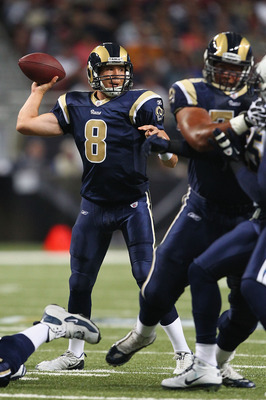 Dilip Vishwanat/Getty Images
The St. Louis Rams picked up a big win over the San Diego Chargers, though they can't seem to buy a win on the road.
Sam Bradford looks good and he'll continue to look good in this one.
Rams 27, Buccaneers 21
No. 5: Cincinnati Bengals at Atlanta Falcons
Jamie Sabau/Getty Images
The Bengals have two of the most talented receivers in the game, at least in their own minds, and one of the better quarterbacks in the league. At least he looked that way a few years ago.
This time, Carson Palmer will have things on lock.
Bengals 27, Falcons 23
No. 4: Philadelphia Eagles at Tennessee Titans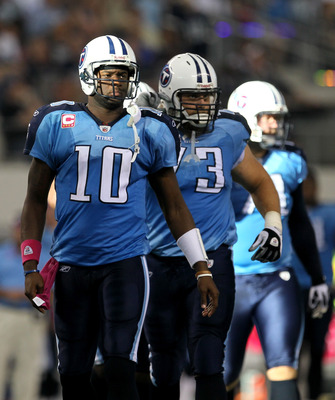 Stephen Dunn/Getty Images
The Tennessee Titans took down the Dallas Cowboys on the road, they take down Jacksonville on the road, and they'll come home and beat the Eagles.
How about that for a trifecta?
Titans 28, Eagles 21
No. 3: Dallas Cowboys at New York Giants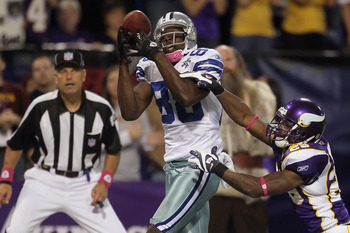 Jeff Gross/Getty Images
The Dallas Cowboys need something to get their spirits back after losing four of their first five games. Maybe a win over their hated rivals will do the trick?
Cowboys 31, Giants 21
No. 2: San Francisco 49ers at Carolina Panthers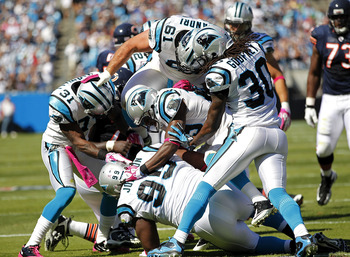 Geoff Burke/Getty Images
Carolina still hasn't gotten a win yet and they've decided to go back to Matt Moore as their quarterback instead of rookie Jimmy Clausen.
Things will get better before they get worse.
Panthers 23, 49ers 20
No. 1: New England Patriots at San Diego Chargers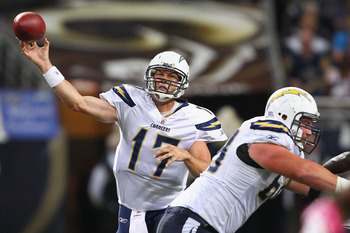 Dilip Vishwanat/Getty Images
The San Diego Chargers are beaten on the road and unbeaten at home. Guess what? They're at home.
Chargers 27, Patriots 26
Keep Reading