JaMarcus Russell Joins Ryan Leaf ,Tim Couch and an All-Star Cast Of NFL Busts
Jed Jacobsohn/Getty Images
This photo pretty much sums up his short pitiful career. Al Davis embarrassed himself, his organization and the Raider nation with this stalwart pick. A friend of mine rode home on a plane with this guy sitting next to him. He had just signed his contract. JaMarcus had so much gold around his neck, Fort Knox would have been jealous. All this guy talked about was what he was going to purchase. He said nothing about football. Can you say "priority."This guy had an arm lets give him some credit.Thats where it ends. Join me now as we take a trip down NFL Bust memory lane. These are mine, what are some of yours?
Cryin Ryan Leaf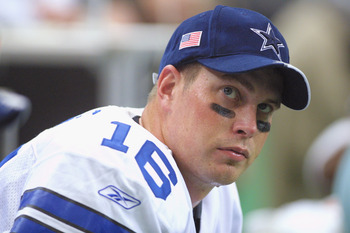 Scott Halleran/Getty Images
Who can forget this guy? Partied in Vegas the night of the draft, hungover the next day, faced the media with a hangover, nuff said. Oh least we forget, arrested for some drug offense while a coach at West Texas A&M.
Tim Couch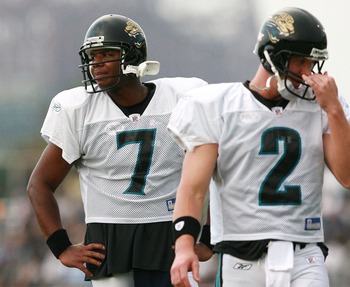 Doug Benc/Getty Images
Actually I felt sorry for this guy.
Lawrence Lock Me Up Phillips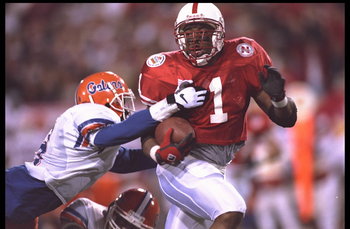 Mike Powell/Getty Images
Where can you begin with this guy? Arrested, re-arrested, re-re-arrested then re-re-re-arrested.
Brian "The Boz" Bosworth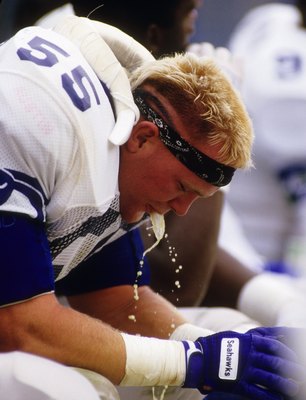 George Rose/Getty Images
Bo Jackson sent the Boz to the Land of Oz.
Tony Mandarich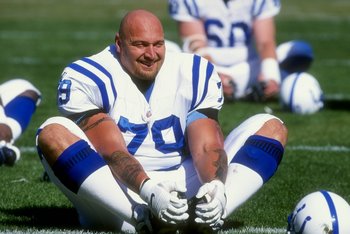 Tom Hauck/Getty Images
Can you say Steroids? He ended up with a marginal NFL career.
Maurice AK 47 Clarett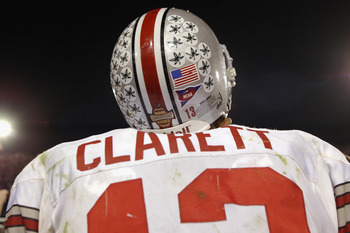 Brian Bahr/Getty Images
This guy had more guns than the NRA.
Gary The Great Beban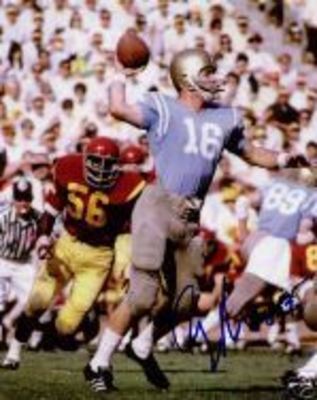 1967 Heisman trophy winner, Redskins backup, retires 1970.
Archie Griffin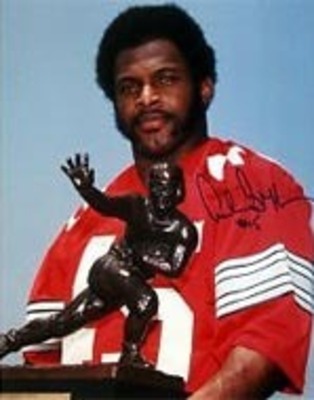 Only 2 time Heisman winner, selected 24th by the Bengals. Pro career stats, 7 seasons, 2808 yards, 7 touchdowns.
Todd Marijaunovich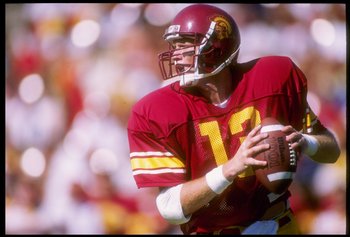 Stephen Dunn/Getty Images
This is perfect example of what happens when parents live vicariously through their kids.
Andre Ware 1989 Heisman Trophy Winner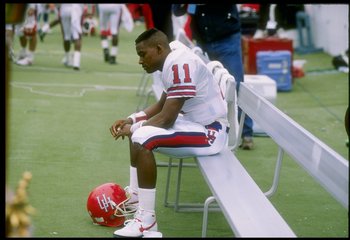 Joe Patronite/Getty Images
Another Heisman washout. Drafted by Detroit in 1990, he only played in 14 games. Jacksonville picked him up in 1995 but cut him before the season started.
Keep Reading

Oakland Raiders: Like this team?