Which Arizona Cardinals Wish Kurt Warner Didn't Trade Cleats for Dancing Shoes?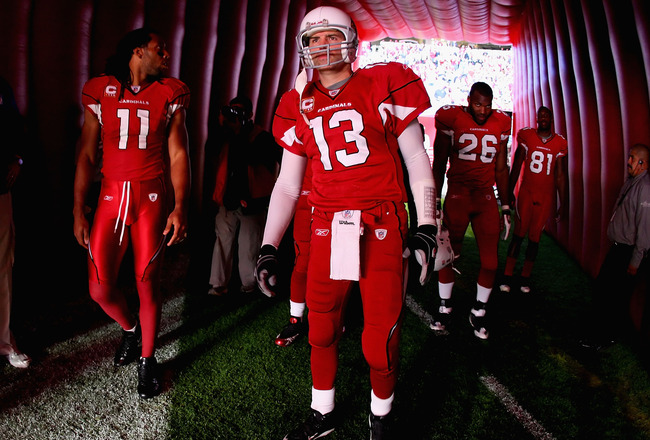 Christian Petersen/Getty Images
The Arizona Cardinals are showing signs of struggles behind quarterback Derek Anderson.
Larry Fitzgerald hasn't proven himself as of late, and Beanie Wells is coming off a leg injury.
For the past two years, the Cardinals had made it to the playoffs, and that was with future Hall of Fame quarterback Kurt Warner.
In the 2008 season, Kurt Warner led the Cardinals to a very unexpected Super Bowl trip. In the 2009 season, Warner led the Cardinals deep into the playoffs until meeting up with the Super Bowl champion New Orleans Saints in the NFC divisional round.
In the offseason that year, Warner had decided it was time to give up football for a recovery period, as well as more time with family and his love for children in need.
Now, the Cardinals are wishing that Warner had possibly came back for another year.
Here are the players who would have liked to have seen Warner make another run at pushing the birds deep into the playoffs for their third consecutive year.
Steve Breaston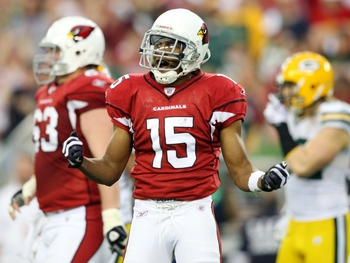 Christian Petersen/Getty Images
Steve Breaston is a great, young talent.
With Kurt Warner, Breaston made his receptions while gaining plenty of yards and getting touchdowns as Warner's go-to guy behind Fitz.
Darnell Dockett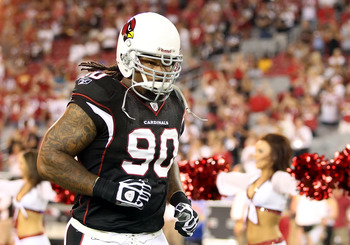 Christian Petersen/Getty Images
Darnell Dockett is a great defensive player, though he does still wish Warner was around.
Dockett likes to win, and we have seen him mentor the younger players. Without Warner, Dockett has taken over as one of the team's captains.
Adrian Wilson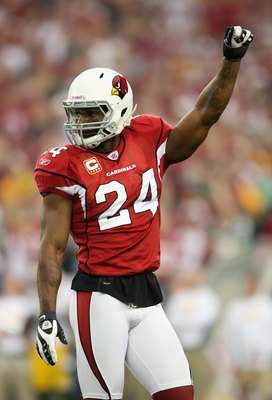 Christian Petersen/Getty Images
Along with Dockett, Adrian Wilson is one of today's best defensive players.
As a safety, Wilson has become one of the toughest to get around. He will miss Warner, as they had a strong relationship. WIlson has also taken over as a team captain.
Tim Hightower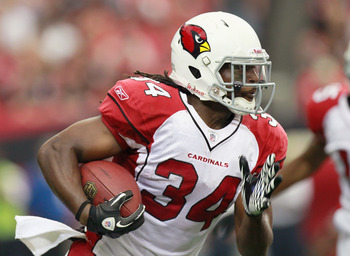 Kevin C. Cox/Getty Images
Tim Hightower knows that taking handoffs from a quarterback like Warner was like no other.
Now, Hightower needs to continue his success along with Beanie Wells on the ground. Hightower will miss that Warner could get the ball into the red zone for easy, low yardage touchdowns.
Ken Whisenhunt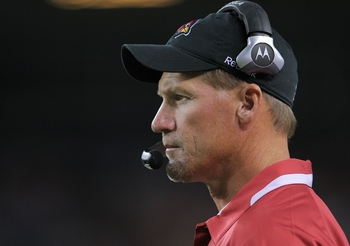 Doug Pensinger/Getty Images
Ken Whisenhunt loves Kurt Warner, and vice versa.
Coach Whisenhunt will certainly miss his two-time MVP quarterback who knows how to get the ball into anyone's hands and has a great knowledge for the game.
Larry Fitzgerald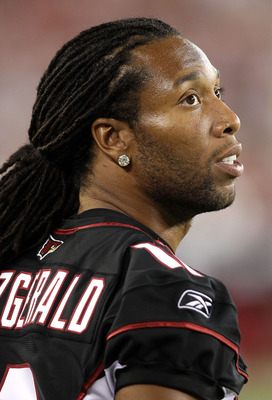 Christian Petersen/Getty Images
While mostly every Cardinal will miss the future Hall of Famer, there is no other well-known relationship on this team other than Warner and Fitz.
When these two look to the air to connect on the field, you would get big gains, while most importantly putting points up on the board.
Larry Fitzgerald will certainly miss Kurt Warner, but Fitz looks to continue his tremendous career as a top-ranked wide receiver.
Keep Reading

Arizona Cardinals: Like this team?