Week 3 NFL Suicide Pool Picks: The Worst Five and The Best Five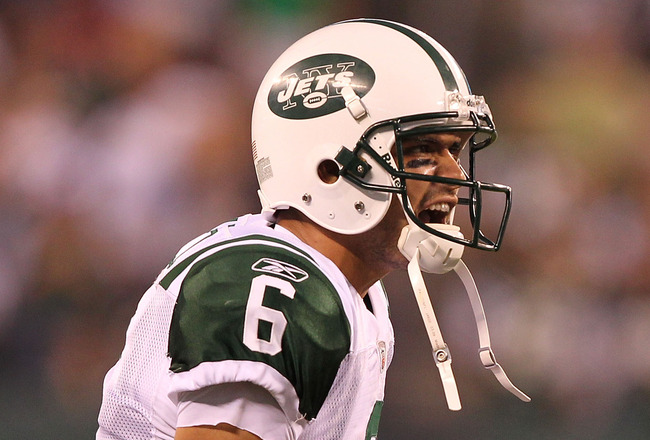 Al Bello/Getty Images
This early in the season, so many games are unpredictable as surprises always occur. Who thought the Tampa Bay Buccaneers would be 2-0? Who thought Michael Vick would be the Philadelphia Eagles quarterback?
These are my five worst and five best picks for week three. I advise you not to pick either team featured in the worst top five. The game ranked number one under worst picks is the most dangerous and the game ranked number one under best picks is the safest pick.
There may be only one given, and it is always scary when that given is a divisional game.
Worst: 5. Green Bay Packers at Chicago Bears; MON 8:30 PM
Jonathan Daniel/Getty Images
This divisional game is dangerous on a number of levels. The high play on the part of Matt Forte and Jay Cutler is scaring the NFC North. The Bears went on the road and beat an improved Detroit Lions team (Detroit also put up a fight against Philadelphia.) The next week, Chicago put Wade Phillips on the hot seat by shocking the Dallas Cowboys, once again on the road.
Although the Green Bay Packers will eventually win the division, going on the road to play the Bears on Monday Night Football, not to mention the night of their home opener, is a very difficult task. This game should be a fun one to watch, as it is a battle for early first place bragging rights, but stay away from it.
Worst: 4. Pittsburgh Steelers at Tampa Bay Buccaneers; SUN 1:00 PM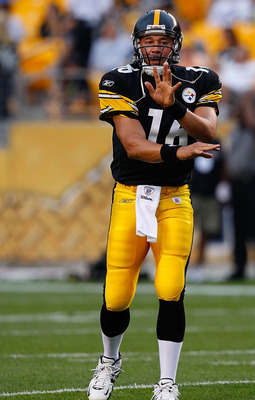 Jared Wickerham/Getty Images
Here is another battle of two, 2-0 teams. The Steelers barely squeaked out an overtime victory in week one against the Atlanta Falcons. They did surprise me the following week by beating a tough team in the Tennessee Titans. But this team is still so unpredictable, mostly because of the quarterback issues. I never like to bet on a team when the quarterback is Charlie Batch.
Tampa Bay right now is the surprise of the NFL. I am not too sure how they won the first two games, which means I really want to stay away from any game they're involved in. Sunday afternoon is the team's home opener; so don't be surprised if they pull of the upset.
Worst: 3. San Francisco 49ers at Kansas City Chiefs; SUN 1:00 PM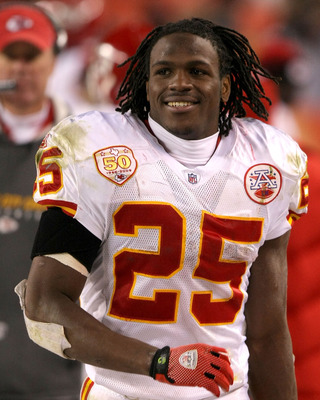 Doug Pensinger/Getty Images
The San Francisco 49ers are looking for their first win of the season. While the Kansas City Chiefs are returning home, boasting a 2-0 record. The 49ers were a popular pick to win the weak NFC West, but disappointed their fans with a terrible performance against the Seattle Seahawks in week 1. Then they lost a tough, last-minute game against the defending champion New Orleans Saints.
The Chiefs shocked everybody and pissed off Phillip Rivers in week one against the San Diego Chargers. This is a very important game for the Chiefs, as they need to win these types of games in order to stay at the top of the division. However, San Francisco is desperate and desperate teams are always dangerous.
Worst: 2. New York Jets at Miami Dolphins; SUN 8:20 PM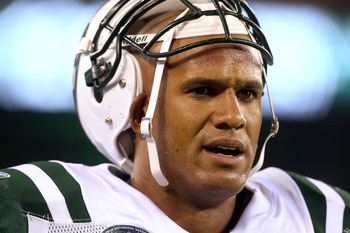 Jim McIsaac/Getty Images
Jason Taylor makes his return to Florida to play the division-leading Miami Dolphins in a Sunday night showdown. The New York Jets won a huge game against the Patriots last week, so this matchup could easily be a letdown game. The Jets may terribly miss their starting cornerback this week, as newly acquired Brandon Marshall could lead the Miami offense to victory.
The Dolphins defense is solid and they proved in last week in Minnesota. Many are saying that the Dolphins are last year's Jets. It is very hard to predict the outcome of this game, but I'm assuming it's going to be low scoring. Stay away from this tough divisional game.
Absolute Worst: 1. Dallas Cowboys at Houston Texans; SUN 1:00 PM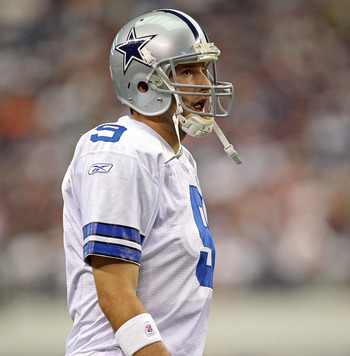 Ronald Martinez/Getty Images
The Dallas Cowboys are in some very dangerous territory this week. Can you imagine what Jerry Jones would do if this team is 0-3? A lot of people in suicide pools made the mistake of picking Dallas in week one, then some people didn't learn and picked them in week two. The Cowboys lost two very winnable games, but last week was even sweeter when the Bears shocked Tony Romo in Dallas.
The Texans won a game that they had to against the Colts and finally got the monkey off their back. Last week, they trailed by 17 points at halftime, but managed to come back on the road and defeat the Washington Redskins. In a battle of two Texas teams, Houston could earn some serious bragging rights while staying in first place. However, this game may make or break the Cowboys season so Dallas is still dangerous. Wade Phillips' job may be on the line. Stay away from it, but definitely enjoy a game that should be very exciting.
Best: 5. Philadelphia Eagles at Jacksonville Jaguars; SUN 4:05 PM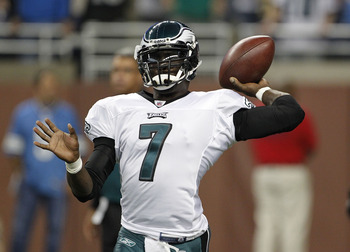 Leon Halip/Getty Images
Pick: Philadelphia Eagles
This won't necessarily be an easy game for the Philadelphia Eagles, but I like their offense a lot with Michael Vick as the starter. The offensive line is pretty awful, but Vick can escape almost every sack. The Jacksonville Jaguars had a great win in week one against the Denver Broncos, but played terrible in their home opener against the San Diego Chargers. David Garrard threw four interceptions against an average San Diego defense.
If there is one scare in this game, it is Maurice Jones Drew. The Detroit Lions ran the ball well last week against the Eagles, but that was without starting middle linebacker Steward Bradley in the game. Don't be surprised if the Eagles score more than 30 points again this week. Plus, if you look at the Eagles schedule, this may be the only week where you feel comfortable picking Philadelphia.
Best: 4. Detroit Lions at Minnesota Vikings; SUN 1:00 PM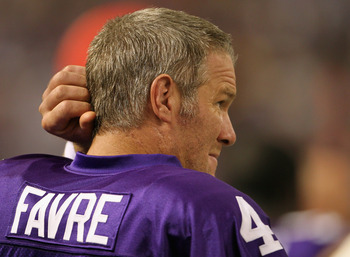 Jamie Squire/Getty Images
Pick: Minnesota Vikings
Brett Favre is definitely scratching his head, as the Vikings are in danger of having a 0-3 record. But that is exactly why Minnesota is a good pick for this week. The Vikings are desperate, they need to win this game and Adrian Peterson should have his best game of the season.
I think the Detroit Lions are better than most people give them credit for, but until Matthew Stafford returns, the team is simply not as strong. Minnesota's defensive line should hold the Lions running game to relatively small numbers. If you are a Minnesota fan, you should just thrown all your eggs in one basket and pick the Vikings for this week. If they don't' win, you can just give up on the season and focus on the Twins.
Best: 3. Washington Redskins at St. Louis Rams: SUN 4:05 PM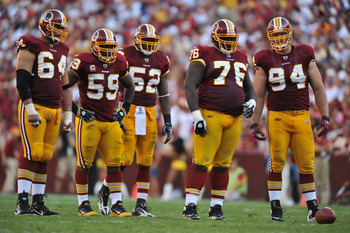 Larry French/Getty Images
Pick: Washington Redskins
I am not the biggest believer in the Washington Redskins, but this is a very important game for them. They are 1-1, tied for first in the NFC East, and have to go on the road to Philadelphia next week. Donovan McNabb has been playing pretty well, especially in their loss to the Texans last week, and the Rams have a weak defense.
The main reason I see the Redskins winning is because I simply can't see St. Louis scoring many points against Washington. The Rams have a one-dimensional offense, so the Redskins coaching staff will solely focus on Steven Jackson.
Best: 2. Cleveland Browns at Baltimore Ravens; SUN 1:00 PM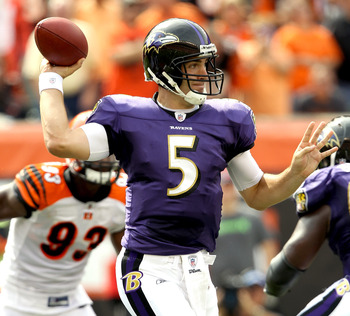 Matthew Stockman/Getty Images
Pick: Baltimore Ravens
The Cleveland Browns opened up the season with two home games, and lost both. Although both games were pretty close, I don't see the Browns being able to stop Ray Rice and the Baltimore Ravens' improved offense. The addition of Anquan Boldin hasn't led to many points this season, but I see the Ravens scoring more than 20 points this week.
I also just don't think the Browns will be able to produce against the Ravens. Baltimore's defense has only allowed a total of 24 points this season. Joe Flacco's offense will bounce back after a tough loss to the Cincinnati Bengals.
Absolute Best: Buffalo Bills at New England Patriots; SUN 1:00 PM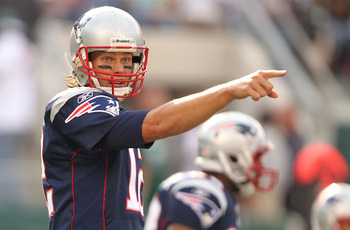 Al Bello/Getty Images
Pick: New England Patriots
The New England Patriots are the closest thing to a sure bet this week, as they host the struggling Buffalo Bills. The Patriots lost a tough game against the angry Jets last week and I am sure that New England will take out their frustration on the Bills.
The Bills offense has managed to only score a total of 17 points the first two weeks, while the Patriots have produced 52 points this season. I don't see why either team's production would drastically change this week, unless CJ Spiller has his break out game. The only reasons you wouldn't pick the Patriots this week:
You're a Bills Fan
You picked the Patriots in week one (which I doubt)
You want to save the Patriots for another week
Good Luck!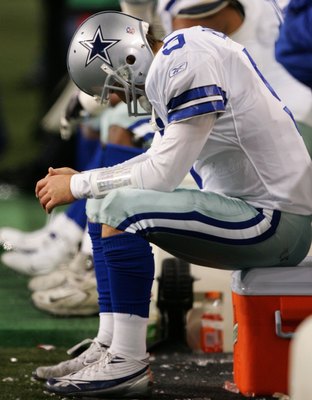 Jed Jacobsohn/Getty Images
I hope my advice helped. Don't be hesitant to leave any angry or "I told you so" comments Monday. Come back next week for more picks.
Keep Reading