Drew Brees, Reggie Bush, and The New Orleans Saints: A Red Zone Breakdown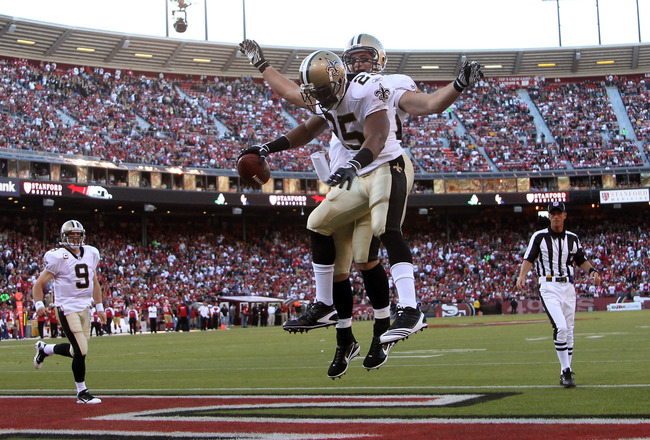 Ezra Shaw/Getty Images
On Monday, the New Orleans Saints and San Francisco 49ers matched wits in a game that concluded with a last-second field goal. The Saints' 25-22 win wasn't just decided on Monday though; the contours of the game, especially the New Orleans' red zone offense, were sculpted a week earlier.
Some prologue first, beginning with San Francisco's defense. It's legitimate. The 49ers against the run are downright belittling. In 2009, they allowed only 3.6 yards per carry. This season, including the game against the Saints, they've allowed only 2.7 yards per carry. Running the ball against them can be difficult, is what you'd say if you wanted a nice smack to the forehead.
Keep Reading

New Orleans Saints: Like this team?