NFL Picks Week 2: Breaking Down the Games Against the Spread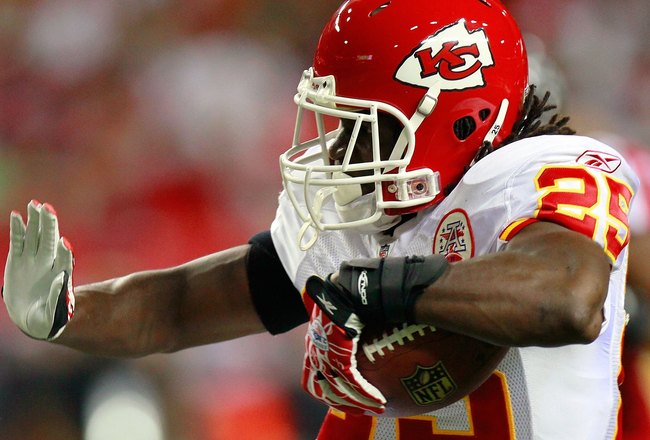 Chiefs running back Jamaal Charles
Kevin C. Cox/Getty Images
(Week 1 against the spread record: 5-2)
After a near seven long months, football season finally came back to us and it did not disappoint.
Week one had some absolutely amazing games and insane performances.
Week two is certain to be no different with the lineup of games we have set for Sunday and Vegas has given us the spread for these games.
But out of all of these spreads, which ones did Vegas get wrong?
Buffalo at Green Bay: Green Bay -13
Philadelphia at Detroit: Philadelphia -6
Seattle at Denver: Denver -3.5
Pittsburgh at Tennessee: Tennessee -5
Arizona at Atlanta: Atlanta -6.5
Houston at Washington: Houston -3
Jacksonville at San Diego: San Diego -7
Kansas City at Cleveland: Cleveland -2
Tampa Bay at Carolina: Carolina -3.5
New England at New York Jets: New England -3
Miami at Minnesota: Minnesota -5.5
St. Louis at Oakland: Oakland -3.5
New York Giants at Indianapolis: Indianapolis -5.5
Baltimore at Cincinnati: Baltimore -2
New Orleans at San Francisco: New Orleans -5.5
Chicago at Dallas: Dallas -7.5
Kansas City +2 at Cleveland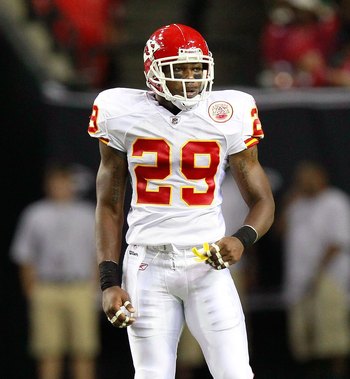 Chiefs safety Eric Berry
Kevin C. Cox/Getty Images
Kansas City not only beat their AFC West rival, the San Diego Chargers.
They did it convincingly.
Cleveland struggled against a weak Tampa Bay team last week and couldn't get the job done even when many thought Jerome Harrison would run all over them.
The Chiefs have a better running game, a better passing game and a much improved defense as we saw Monday night when they played the Chargers.
Take Kansas City to win or at least cover this game.
Seattle +3.5 at Denver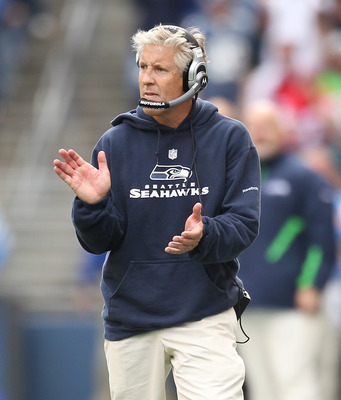 Seahawks head coach Pete Carrol
Otto Greule Jr/Getty Images
The Seattle Seahawks came out last week and took care of business against the division favorite San Francisco 49ers.
On the other side of the ball we see Denver who struggled against a weak Jacksonville team likely to finish last in their division.
Pete Carrol has his team on fire early and I don't see Denver changing that this week.
Bet on Seattle to beat Denver or at worst cover the spread.
New England -3 at New York Jets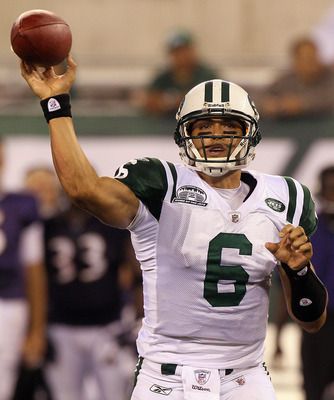 Jets quarterback Mark Sanchez
Jim McIsaac/Getty Images
I called Baltimore to beat the Jets last week even though I believe this Jets team has what it takes to go very far this season.
In fact, I believe that will go so far as to win the division.
And that includes beating the favored New England Patriots in the New Meadowlands Stadium.
There are about 25 teams in the NFL I would pick the Patriots to beat.
But these defensive monsters known as the New York Jets are not one of them.
The Jets are likely to get the only New York win this week, or they will at least cover and keep it within three.
Arizona +6.5 at Atlanta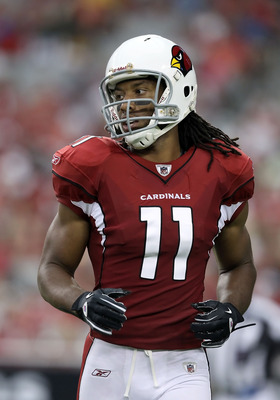 Cardinals receiver Larry Fitzgerald
Christian Petersen/Getty Images
The loss of Kurt Warner really showed when they barely beat the St. Louis Rams last week.
And to many, Atlanta is a favorite to upset and win the NFC South.
Still, a 6.5 spread is a bit much and while I can definitely see Atlanta winning, I still think it will be a very close game.
I wouldn't go as far as saying Arizona will win this game, but I easily see them covering the spread.
St. Louis +3 at Oakland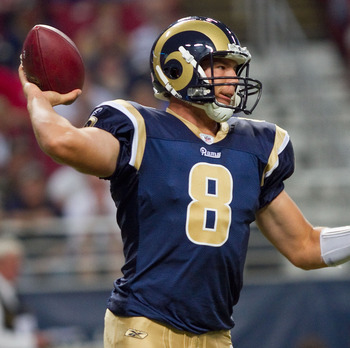 Rams quarterback Sam Bradford
Dilip Vishwanat/Getty Images
The Rams rookie QB didn't look absolutely terrible against the Cardinals, and I like to think Arizona is a much better team than Oakland.
After all, Oakland did just get embarrassed by the Tennessee Titans last week.
And with a struggling run defense, look for Steven Jackson to seize the opportunity.
I can see St. Louis winning this game or covering and keeping it within three at worst.
Pittsburgh +5 at Tennessee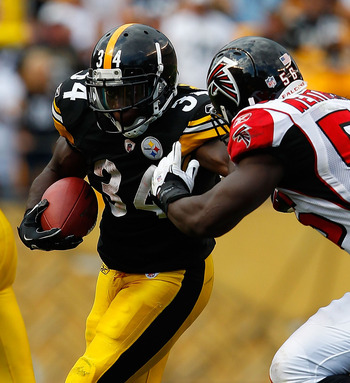 Steelers running back Rashard Mendenhall
Jared Wickerham/Getty Images
Having both Chris Johnson and Rashard Mendenhall on my fantasy team made me look brilliant last week.
Granted, they both only really had one big run the entire game.
CJ2K has had success against the Steelers in the past and I don't expect him to slow down.
But saying Tennessee's defense isn't still in a rebuilding phase would be a lie.
Tennessee will likely win the game and pick up a nice 2-0 start to the season.
But to say the Steelers won't at least cover this five point spread is a little sketchy.
Jacksonville +7 at San Diego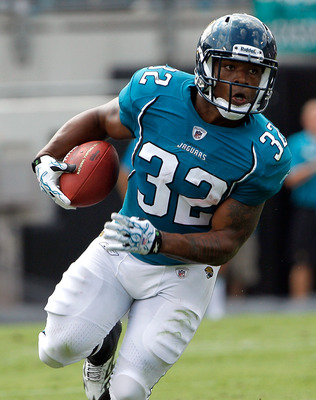 Jaguars running back Maurice Jones-Drew
Sam Greenwood/Getty Images
Now now, hear me out.
Jacksonville proved me wrong last week by beating the Broncos when I thought they didn't stand a chance.
And San Diego is coming off a loss to the Chiefs.
The Chargers proved they have a few points in their game they need to work on.
Still, I actually do see San Diego winning this one, but Jacksonville has enough momentum from last week to keep it within seven and cover.
Baltimore -2 at Cincinnati
Bengals receiver Chad Ochocinco
Elsa/Getty Images
The Bengals were getting their butts whipped by the Patriots last week.
Then the second half came around and the Bengals offense started clicking.
And true, the Bengals still lost the game.
But if they can keep that momentum they started in the second half of last weeks game, they will be a dangerous team on Sunday.
I picked Baltimore to upset the Jets last week, but Ray Rice and the Ravens' upgraded receiving core struggled to get started.
Should they struggle to get going again this week, the Bengals will capitalize and upset the powers that be in Vegas by not only covering, but winning this game.
Keep Reading