NFL Roster Cuts: Top 10 Waiver Wire Pickups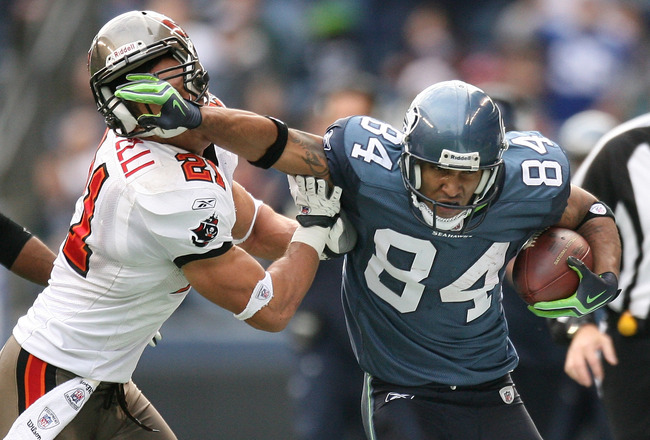 Otto Greule Jr/Getty Images
The hard decisions have been made and the NFL rosters now have been trimmed to 53 men.
But that doesn't mean teams are done shaping their rosters for the season. There's still the practice squads to sign, and more importantly, there's the waiver wire to scour.
Every year, the waiver wire features some hidden gems of players who didn't quite fit into a certain system, but a change of scenery is all they need to be successful, or at least be more productive.
Here's a list of some of the best players now available for work.
Matt Leinart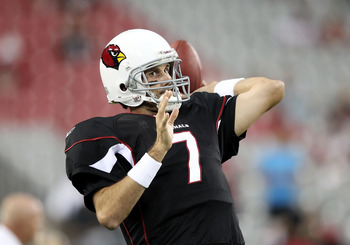 Christian Petersen/Getty Images
Matt Leinart has his issues, but he's not JaMarcus Russell bad, and he doesn't have anywhere near the sense of entitlement Ryan Leaf had.
That's not to say Leinart didn't feel entitled in Arizona, but he can still be worked with.
Once he clears waivers, there are several teams who may want to take a chance on him at a lower price.
T. J. Houshmandzadeh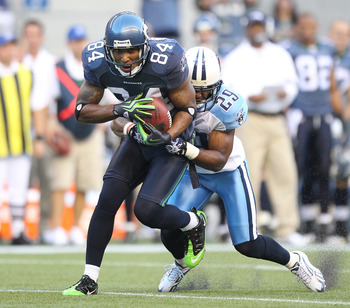 Otto Greule Jr/Getty Images
T. J. Houshmandzadeh just didn't fit into Pete Carroll's offense, but that doesn't mean he won't be needed elsewhere.
Houshmandzadeh got stuck in a very familiar situation in that a new head coach had come to town with a system not designed for some of the old players, even if they were stars last year.
With the overhaul at the wide receiver position in Seattle, Houshmandzadeh ended up being the odd man out, but he should be a prize for another team.
Troy Smith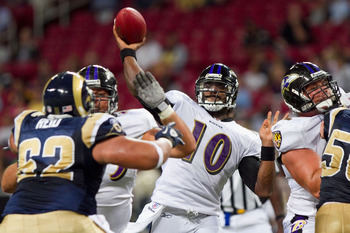 Dilip Vishwanat/Getty Images
You can never have enough depth at quarterback in the NFL, but Troy Smith finds himself looking for work right now.
However, Smith was behind starter Joe Flacco and veteran journeyman Marc Bulger, and the Ravens just weren't going to pay a guy like Smith to hold a clipboard.
Why they didn't try and work a trade for the Heisman Trophy winner can be debated, but he's available now and still has a lot of potential.
Darrell Reid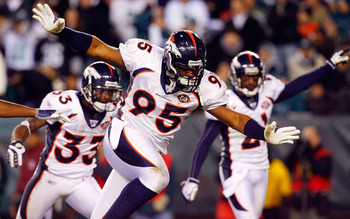 Jim McIsaac/Getty Images
While the Brandon Stokley cut is making the headlines in Denver, his age makes that move understandable.
What is surprising is the Broncos deciding they couldn't take a chance on Darrell Reid, who had four sacks last year as an OLB and was one of their better special teams players.
Reid had offseason knee surgery and needed some more time to heal, but the Broncos obviously didn't want to pay his guaranteed $1.7 million salary if he had been put on the PUP list.
Chances are some other team will be looking for his services.
Adam Terry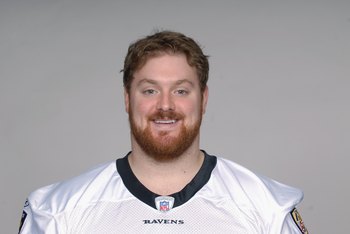 NFL Photos/Getty Images
Adam Terry has seen his career victimized by injuries, and a knee injury kept him from playing last year with Baltimore.
The Colts picked him up but cut him on Saturday. Rumor has it they will try and re-sign him, but Terry has enough talent to become a sleeper hit for any NFL team, assuming he's over his injuries.
Patrick Turner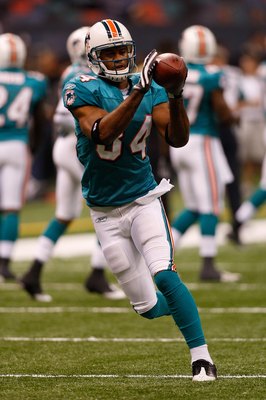 Chris Graythen/Getty Images
In what some have described as another case of entitlement, Patrick Turner no longer is on the Miami Dolphins roster.
But Turner still has a huge upside, and getting cut may be give him the motivation he seemingly lacked to date.
A 6'5" wide receiver will get a second chance in the NFL.
Quinton Demps
Nick Laham/Getty Images
Quintin Demps began last preseason as a starting safety for the Eagles, but now he's on the waiver wire.
Demps has shown versatility with his ability to play special teams, and it's possible the Eagles' system just wasn't the right fit for the former fourth-round pick.
Michael Clayton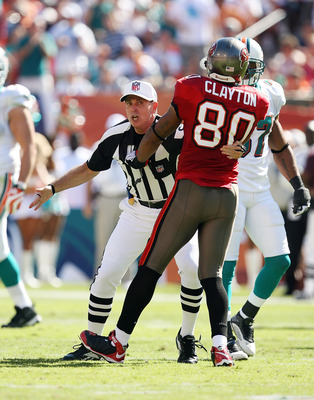 Doug Benc/Getty Images
Michael Clayton was owed $3 million this year and simply underperformed for the Buccaneers last year.
That means he's out, but that sense of security he might have had in Tampa Bay should be long gone by now.
Tye Hill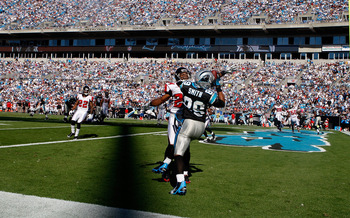 Streeter Lecka/Getty Images
Tye Hill is another former first-round pick to find himself on the waiver wire.
Injuries hampered his development, and he has yet to live up to his potential as a first-round pick.
However, he'll make good depth on a team light on talent in their secondary.
Bobby Engram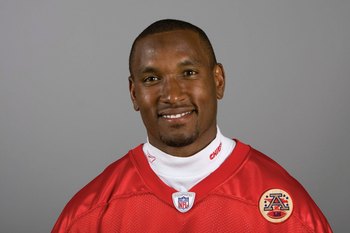 NFL Photos/Getty Images
The Cleveland Browns picked up Bobby Engram this past offseason to add some depth to their wide receiver corps after last year's debacle at the position.
However, second-year players Mohamed Massaquoi and Brian Robiskie impressed the coaches in camp and Joshua Cribbs appears to be developing his skills at that position.
Along with Chansi Stuckey on the roster, Engram now is looking for work again.
Keep Reading