San Francisco 49ers: Fan Focus For The Final Preseason Game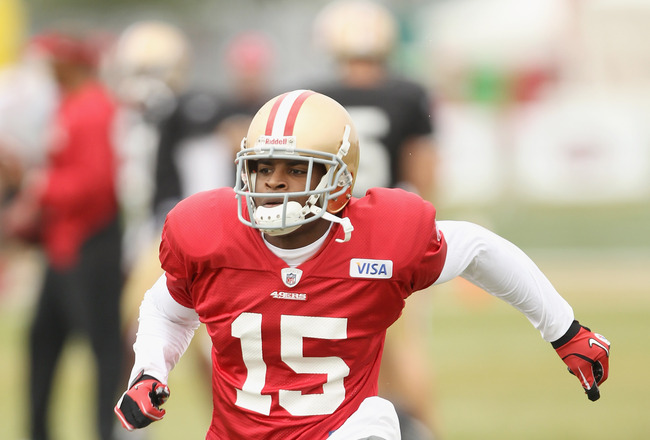 The San Francisco 49ers play their final preseason game this coming Thursday, against the San Diego Chargers. The goal of this game for the core Niner starters is to come out unscathed and be healthy for the regular season.
Do not expect to see Alex Smith, Frank Gore, Vernon Davis or Michael Crabtree on the field, except for a series or two at most. I put the picture of Crabtree in here because we haven't seen him for so long, I thought I'd give you a reminder of what he looks like.
On defense, key players such as Patrick Willis, Takeo Spikes, Justin Smith, Shawntae Spencer and Nate Clements will also make only a cameo appearance, at most.
I have isolated six very important things to watch for in this final exhibition game. This will increase your viewing interest, as battles for the final roster spots will be intense. Focus on these six things and the game will have more meaning for you.
The Play Of David Carr And Nate Davis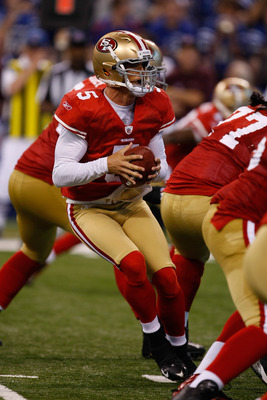 The backup quarterback play has not been a stellar point of this training camp. David Carr has won the job and assures us that he will be ready if called upon.
Carr has not played all that well in any of his preseason efforts, thus far. Head coach Mike Singletary is on record saying that Alex Smith needs to stay healthy. That's definitely not a ringing endorsement for Carr.
David Carr can go a long way towards easing Singletary's concerns by playing well against San Diego.
Nate Davis has a world of talent and athletic ability. However, Singletary has publically chastised him for needing to work harder and pay more attention to detail. Davis is in the doghouse right now. A strong performance will do wonders for Singletary's perception of him.
The Cohesiveness Of The Offensive Line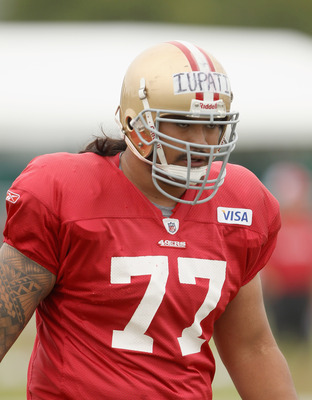 The San Francisco 49er offensive line has improved from week to week. Against the Raiders, the pass protection was better and the line opened some holes for Frank Gore and Anthony Dixon.
On the flip side, there were several false start penalties, which cannot happen for the 49er offense to be consistent and successful. This final preseason game will give this unit a little more time to work together.
Left tackle Joe Staley will not play, but rookies Anthony Davis and Mike Iupati can use the work. Cohesive line play and eliminating mistakes will be something to watch for against the Chargers.
Phillip Adams On Punt Returns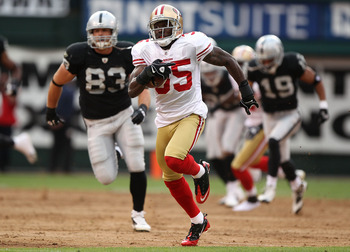 Phillip Adams fielded punts flawlessly and even returned a punt for a touchdown, against the Raiders. Adams also has played well in the secondary for the 49ers, so he is earning his spot.
If he handles the punt return duty well again, not only does he solidify his roster spot, but this also jeopardizes the chances of Kyle Williams.
The biggest concern about Kyle Williams is his diminuitive stature and durability. He has done nothing to alleviate these concerns by missing the past two preseason contests due to injury.
The Final Wide Receiver Spot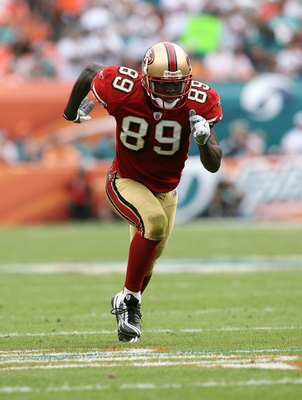 If the 49ers elect to keep only five wide receivers, the battle comes down to Jason Hill and Kyle Williams. If they decide to keep six wideouts, then both are likely safe.
The top four are set with Michael Crabtree, Josh Morgan, Ted Ginn Jr., and Dominique Zeigler. My guess is that the 49ers will keep only five, as Delanie Walker can also fill in on the outside.
Jason Hill is entering his fourth year with the 49ers. He has generally done well when called upon in the past. However, this preseason has been a disappointing one for Hill. He has battled nagging injuries and when he did play a lot against the Raiders last Saturday, he did nothing.
Hill will need to have a big game against San Diego, or he may be on the outside looking in. If Hill plays well, that will further jeopardize the position of Kyle Williams.
If Williams cannot play against San Diego, he will have to hope that his one good game against Indianapolis is enough to earn him a roster spot. The tough thing for Williams will be if he still cannot play, then his fate will be based on the play of Hill and also Phillip Adams in the return game.
The fact that Williams is also practice squad eligible will also work against him. The bottom line for Williams is that he can only control his own destiny if he's out there. He would be well served to deliver a solid refresher viewing to the Niner coaches.
The Lead Blocking Back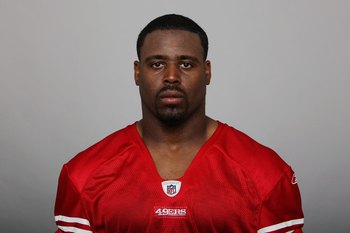 Moran Norris looks like the odds on favorite to retain his starting fullback position. The reserve position, however, is another story. Between a third tight end and a backup fullback, there is likely only one spot on the roster available.
Fullbacks Brit Miller and Jehuu Caulcrick have both had some positive moments. The other player in the mix is third tight end Nate Byham.
Watch this game closely to see how much Byham plays in the backfield as a blocking back. Byham is a powerful blocker. If he does well, he will likely win out over Miller and Caulcrick.
Moran Norris is 32 years old and this could be his last season with the 49ers. Miller and Caulcrick both will have far lower salaries than Norris. If these two do not make the active roster, I expect one or both to be on the practice squad and will likely take Norris' spot in 2011.
The Defensive Secondary Play Must Improve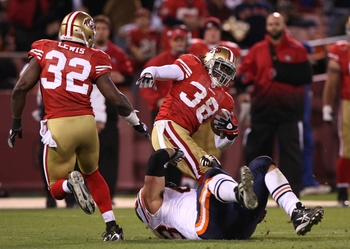 The San Francisco 49er defense had a poor game against the Raiders last Saturday. The run defense was fine, but the pass defense was very poor.
The Raiders repeatedly exploited soft coverage by the 49er defensive backfield. Tarell Brown was two or three steps late on several plays and allowed his man to catch the ball underneath very easily.
I was not at all impressed with starters Nate Clements or Michael Lewis in coverage either. The top cover corner Shawntae Spencer sat out.
The biggest gaffe came when Reggie Smith appeared to make a mental error and let Raider receiver Louis Murphy run right by him. He appeared to think Dashon Goldson had the coverage at the second tier of the defense.
Raider quarterback Bruce Gradkowski hit Murphy on a 74 yard touchdown pass with only forty seconds remaining in the first half. Upon his return to the sideline, Smith looked confused as he was trying to explain what happened to coach Singletary.
In the early moments of the third quarter, against most of the first team Niner defense, Gradkowski hit Zach Miller for 27 yards and another score.
In all, the Raiders were 20-30 passing and threw for 295 yards. Those numbers should have been worse for the Niner secondary, as the Raider receivers also dropped several very catchable balls.
Mike Singletary was not at all pleased with the 49er defense. It will be worth watching to see if they are ironing out their problems.
The Final Tuneup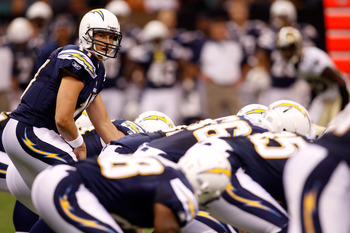 The final preseason contest is often very vanilla and the main goal is to escape with no serious injuries. San Diego is feeling the exact same thing.
However, if you keep your focus on the six 49er points of interest, which I detailed earlier, this game will be much more interesting for you to watch. Several players will be playing for their NFL lives. Let's see who can step forward and gain a roster spot.
I believe Phillip Adams did just that last week and there will be others trying to do the same thing on Thursday. Following this game, final roster cuts must be in on Saturday.
Keep Reading

San Francisco 49ers: Like this team?