Fantasy Football 2010: Five Safest Late-Round Fliers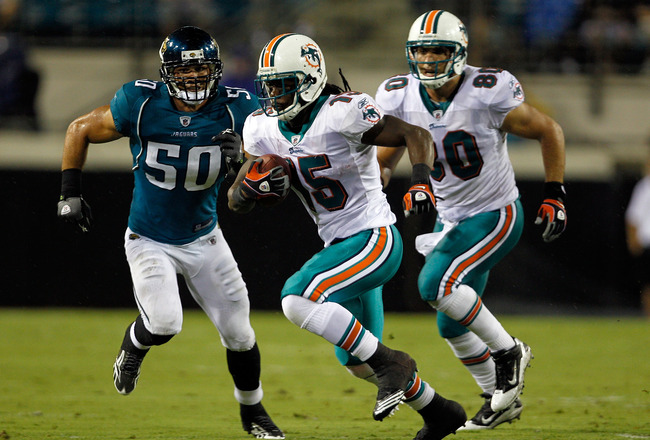 Sam Greenwood/Getty Images
Football season is now about two weeks away, which means fans all over are preparing for another exciting year of fantasy football.
Without a doubt the most important part of your fantasy season is your draft, as your picks truly make or break your season. Not only is it important to grab the superstars guaranteed to produce each week, but it's also necessary to pick a few sleepers to give you an added boost.
Here are five guys who you know you can pick late in the draft but still know they are going to add to the production of your team and hopefully aid you en route to a fantasy championship.
Donald Brown, RB, Indianapolis Colts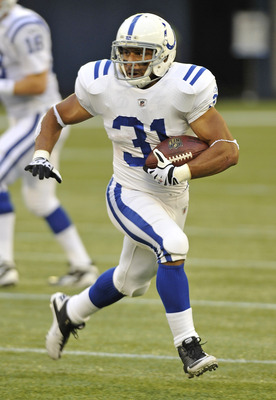 Brad White/Getty Images
Not too many people know about this young back on the Indianapolis Colts.
Donald Brown, the second-year ball carrier out of Connecticut, is looking to be a factor in another successful season for the Colts in 2010. Brown had lofty expectations heading into his rookie year last season, but he suffered from several injuries and ended up amassing just 78 carries in 11 games.
Brown should stay healthy this year, and when he does, he will make an impact for the Colts as well as anyone who takes the gamble and picks him up for their fantasy lineup.
The running back should see a significant number of carries this season, as it is the last year of Joseph Addai's contract, and the Colts will most likely be looking forward and preparing for the future.
Davone Bess, WR, Miami Dolphins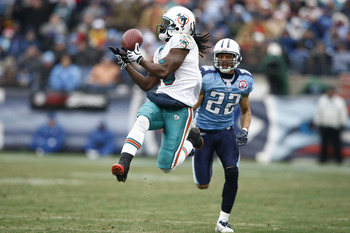 Joe Robbins/Getty Images
As a Dolphins fan myself, I can't see why this guy is still a sleeper pick, but he is.
Davone Bess had a solid season last year, hauling in 758 yards. That is over a 200-yard improvement from his rookie season, when he racked up just over 550 yards, and Dolphins fans know that this guy works hard and will continue to get better every year.
With the addition of Brandon Marshall, Dolphins fans can expect surrounding players to improve, including Bess and fellow wide receiver Brian Hartline, who is another sleeper pick.
As long as Bess stays healthy this year, he will run his routes and pile up the yards. Don't be surprised to see his touchdowns increase as well.
Dexter McCluster, RB, Kansas City Chiefs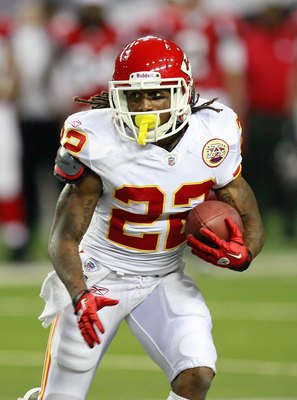 Kevin C. Cox/Getty Images
Although he is just a rookie, the small and speedy Dexter McCluster should make a considerable impact with the Kansas City Chiefs in his debut season.
He simply has too much speed not to, barring injury of course.
While McCluster may not always line up in the backfield, he may at times find himself in the slot playing a role much like that of Percy Harvin. With his speed, McCluster will be deadly with the ball in the open field.
Also, expect McCluster to lead some wildcat plays out in Kansas City, which bolsters his chances for production.
Laurence Maroney, RB, New England Patriots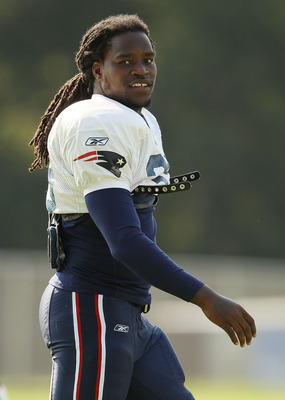 Elsa/Getty Images
When it comes to the New England Patriots, for some reason many fantasy owners somehow forget about dependable running back Laurence Maroney.
Maroney is a young back who found himself in the starting role last season due to the injuries of both Sammy Morris and Fred Taylor. Once in that starting spot, Maroney produced.
He amassed 757 yards with nine touchdowns, benefiting all owners who decided to pick him up.
This year he will be once again competing with Morris and Taylor, though both are veterans with a considerable amount of age on their shoulders. Maroney should be the back of the future for the Patriots, which should result in more playing time this season.
Louis Murphy, WR, Oakland Raiders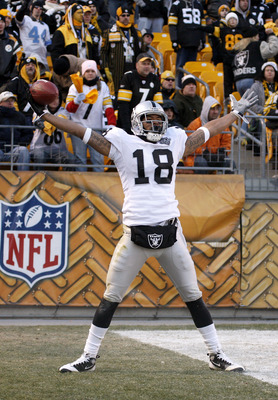 Gregory Shamus/Getty Images
Wide receiver Louis Murphy has always been successful, from his years at Florida to his rookie season last year with the Oakland Raiders.
The former Florida Gator proved to be dependable last season, and dependability was a rarity in Oakland with JaMarcus Russell still on board. Now in Jason Campbell, Murphy has a capable quarterback who should only add to his game and improvement.
As long as he stays healthy, expect Murphy to have a big year.
Keep Reading