The 10 Best Fantasy Baseball Players You Didn't See Coming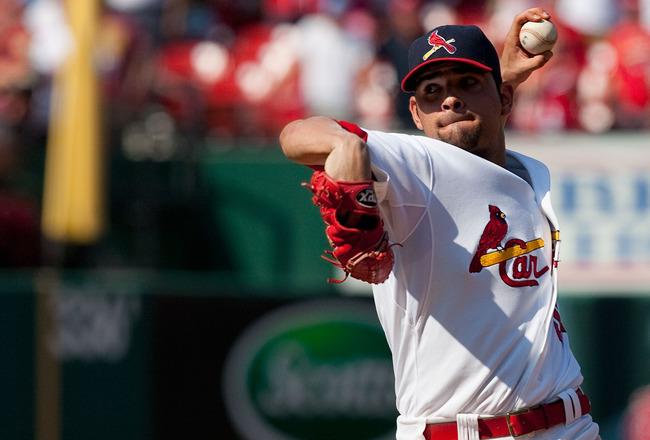 Fantasy Baseball for this season has been a bit of a surprise. There have been plenty of newcomers stepping onto the scene in the bigs, many of which are front-runners to win awards like MVP and Comeback Player of the Year.
Here is a look at the top players that are making an impact in your league that you would've never thought to be so masterful.
Carlos Gonzalez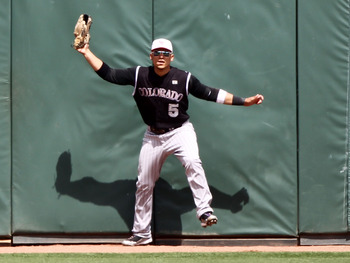 Carlos Gonzalez has been a very pleasant surprise in all fantasy leagues.
There has not been a player that has played like him over the past few weeks. He has hit for the cycle, hit walk off homers, produces tons of RBI's, and steals bases.
He is everything you wanted in an outfielder, but look fast because he is probably taken. Gonzalez is batting .323 on the season with 27 HRs and 86 RBI.
Trevor Cahill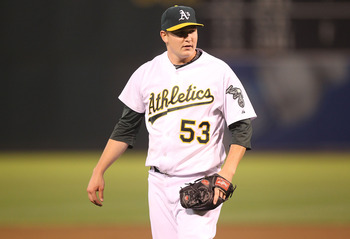 Trevor Cahill has taken over the Athletics rotation as the Ace.
Cahill has showed off his powerful arm this year with his great stuff, being compared to Brandon Webb.
Cahill is 14-5 with a 2.43 ERA in 23 starts.
Chris Young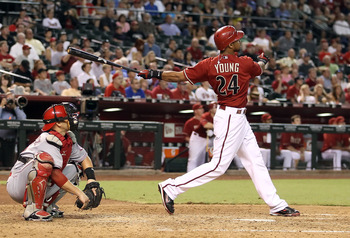 Chris Young of the Diamondbacks has turned things around completely.
The center fielder is a front-runner for the Comeback Player of the Year award.
Young is hitting .267 with 22 HRs and 78 RBI.
Carl Pavano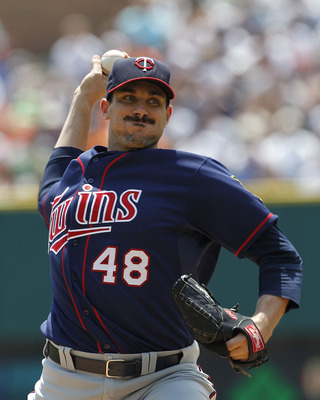 Carl Pavano has been masterful for the Twins this year.
He has returned to his status where he was several years back and is proving he still has his stuff.
Pavano is 15-9 with a 3.56 ERA.
Mat Latos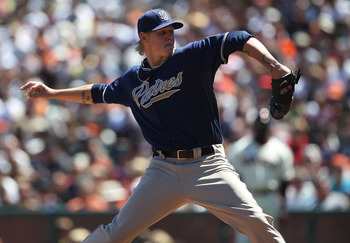 Mat Latos has carried the Padres into their successful season this year.
Latos is a great young arm that has some real good stuff. He has proven his arm in the bigs.
Latos is 13-5 with a 2.29 ERA and 150 Ks.
Robinson Cano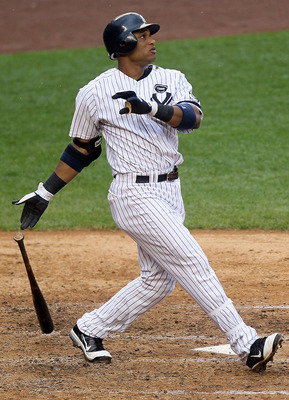 Robinson Cano has broken out this year, hitting along with all of his Yankee slugger teammates.
Cano has turned this season into a monster one, hitting for a really good batting average while still hitting home runs and producing runs.
Cano is hitting .323 with 25 HR and 87 RBI.
Joey Votto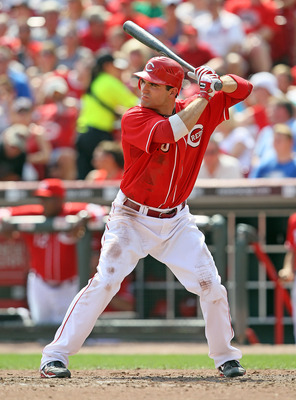 Joey Votto has become a monster hitter for the Reds.
Votto has had an amazing season being a front-runner for many awards. including MVP and Triple Crown.
Votto is hitting .326 with 32 HRs and 92 RBI.
Brett Myers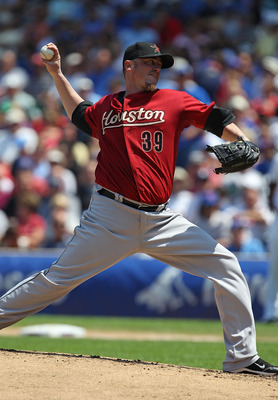 Brett Myers has taken over the Astros rotation and has proven he can be an ace.
Myers has been a very good talent for the Astros, bringing in 10 of their wins.
Myers has seven losses on the season, with a 2.97 ERA and 145 Ks.
Phil Hughes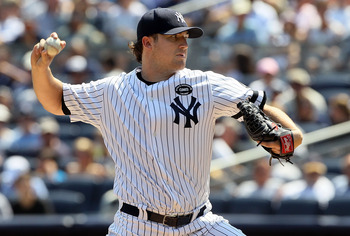 Phil Hughes has taken over a spot on the Yankees rotation and has made the most of it.
Hughes was masterful in the first half, pitching fantastic just behind CC Sabathia. In the second half, Hughes has cooled down but continues to pitch deep.
Hughes is 15-6 with a 4.12 ERA and 122 Ks.
Jaime Garcia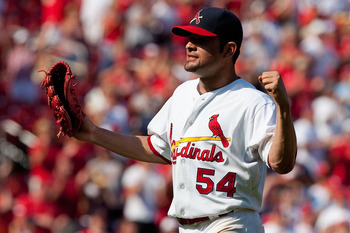 Jaime Garcia has come into the bigs and taken over behind Adam Wainwright and Chris Carpenter.
Garcia is a favorite to win the Rookie of the Year award. He has pitched extremely well since joining the Cardinals rotation at the start of the season.
Garcia is 12-6 in 25 starts for the Cardinals, with a 2.33 ERA.
Keep Reading