NFL Predictions: Top Five Defenses for the 2010 Season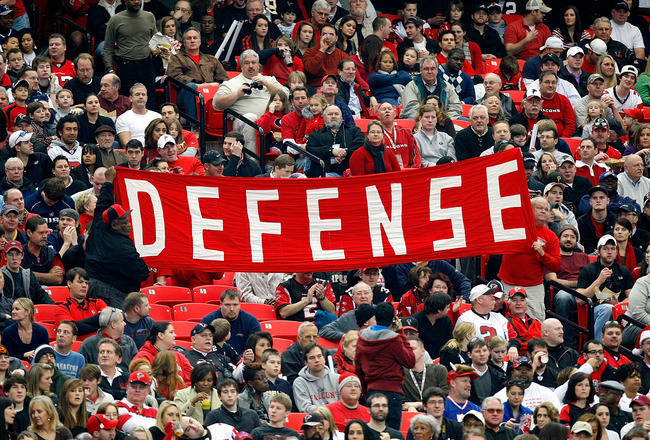 It's almost time for the regular season to start. Around this time people are making predictions about their team, other teams, and certain players. I've made my share and now I want to add another to the list. Here are the teams that I think will have the best defenses of the 2010 season.
No. 5: Green Bay Packers
The Green Bay Packers, defensively, were a big surprise to me last year. Led by Defensive Player of the Year Charles Woodson, the Packers finished the 09 season ranked second in total defense, and for a time led the league in total defense.
In my opinion, the biggest reason to their success can be pointed at their switch to a 3-4 defense. I don't think it's by any coincidence that they all of a sudden became a top five defense.
I'm expecting the Packers to keep up their stellar defensive performance this year. I see no reason why they shouldn't.
No. 4 New York Jets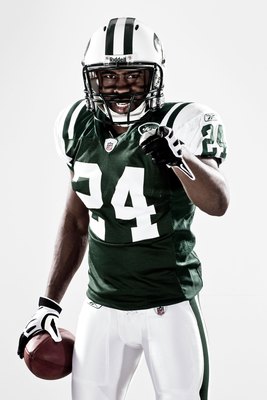 The Jets are coming off a season where they ranked first in total defense and fell one game short of the Super Bowl.
This year, the Jets hope to see a repeat performance of the defensive dominace they showed the year before.
However, they are missing one key piece to their defense, Darrelle Revis. Arguably the best corner in the league, Revis has sat out all of training camp in hopes of getting a new contract. So far he has been unsuccessful.
As of now, I'm expecting Revis to sit out a few games until progress is made on his contract. If that does happen, the Jets will not be as dominant defensively as they would have preferred.
Regardless, I still expect them to give opposing offenses trouble with their complex blitz packages.
No. 3 Baltimore Ravens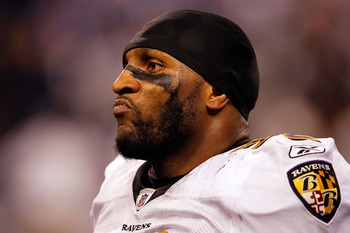 It's kind of hard to have a defense list and not have the Ravens on it. Last year the Ravens were third in total defense even though they didn't have Ed Reed for about half the season.
So far it looks like the Ravens are going to have to go without him for the first couple of weeks as well because Reed is still recovering from hip surgery.
Regardless of Reed's absence, the Ravens still have the ageless Ray Lewis leading their stingy defense. Plus they drafted run stuffer Terrence Cody to clog up the middle.
Terrence Cody and Haloti Ngata are going to be a force to be reckoned with this year as both players are nearly unblockable. Good luck trying to run against them.
The only question the Ravens have to answer is will their secondary hold up? Not only do they not have Reed, Dominique Foxworth is out for the season with a knee injury, and Fabian Washington and LaDarius Webb are both recovering from the same thing.
I believe the secondary is going to be the Achilles heel of the Ravens this year. It'll be up to the front seven to increase their pass rush to keep as much pressure off the secondary as possible.
No. 2 Minnesota Vikings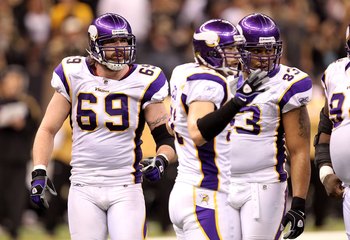 Everybody knows how great the Vikings are at stopping the run. No one in the league is better at it than they are. It helped their defense to be ranked sixth overall last year.
They are also one of the best in pass rushing. Defensive end Jared Allen, arguably the best pass rushing end in the league, gives opposing offenses nightmares. Hardly anyone can stop him. Once he gets his hand on the quarterback, it's all over.
As you all know by now, Brett Favre has decided to play another year for the Vikings in hopes of getting to the Super Bowl. Because of this, the defense will play even harder this year to help him achieve that goal.
Whether they succeed or not remains to be seen. What I do know is, they're going to give everything they have and if your team has to face them this year, I feel sorry for you.
No. 1 Pittsburgh Steelers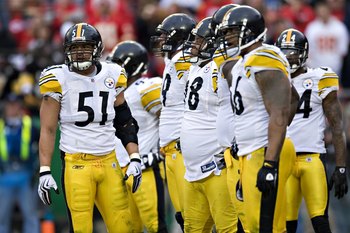 According to Steelers standards, they did not have a great year defensively even though they finished fifth overall.
The Steelers defense constantly gave up fourth quarter leads which led to a 9-7 season. Two big contributing factors were the loss of Troy Polamalu and Aaron Smith to injury.
Both players are now back and healthy. Also returning after a year away are corner Bryan McFadden and linebacker Larry Foote. With their return, the Steelers now have the same unit that led the league in defense in 2008.
Enormous pressure has been put on the defense already as Big Ben is suspended for the first 4-6 games. I believe they will live up to the expectations of Steeler Nation and lead the league in defense and the Steelers to their seventh Lombardi trophy.
Honorable Mention Cincinnati Bengals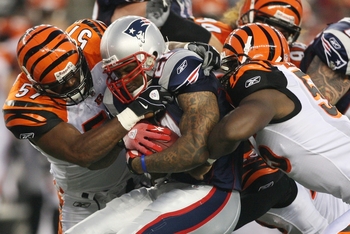 Last year, the Bengals shocked everyone by sweeping the AFC North only to lose to the Jets in the Wild Card round.
Their fourth ranked defense led the Bengals to a 10-6 record. They have the best young cornerback tandem in the league with Leon Hall and Jonathan Joseph and sack master Antwann Odom is back from injury.
Look for their defense to keep the games close and the race for the AFC North close as well.
Keep Reading

Pittsburgh Steelers: Like this team?