Steroid Era-How About We Stop Complaining and Fix It?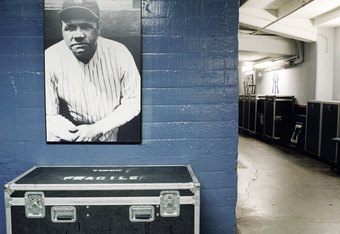 Nick Laham/Getty Images
Baseball's steroid era is loosely considered from the mid to late 1980's proceeding to now. 2010 can very much be considered the end or deathknell of that era. Here's a site that is very good.

http://www.baseballssteroidera.com/

© Baseball's Steroid Era 2006-2010

Here's a little background supplied by ESPN.com

Steroid investigation: Who knew, and when?• More than 20 major-league players were using anabolic steroids as early as 1991, according to a dealer who claims to have supplied them.• In the mid-1990s, a bodybuilder essentially turned spring training for one Phillies player into his personal chemistry experiment.• In 1998, major leaguer Wally Joyner asked fellow player Ken Caminiti to help him obtain steroids, and Caminiti supplied him with pills that Joyner ingested. Joyner says he regretted taking any of the pills and threw the rest away.• Team doctors began trying to deliver information about the effects of supplements and steroids to players as early as 1997, but repeatedly were delayed by MLB and the Players Association, both of which felt more research was needed and didn't distribute such data until 2001.• BALCO founder Victor Conte, in an exclusive analysis for The Magazine, concludes that under MLB's current steroids policy, it is still remarkably easy for players to cheat.The special report traces the arc of the Steroids Era in baseball from 1987 to 2005 through several principals: a trainer, a supplier, an FBI agent, a baseball executive, a writer, a doctor and four players.

http://sports.espn.go.com/mlb/news/story?id=2217361

©2010 ESPN Internet Ventures. Terms of Use and Privacy Policy and Safety Information/Your California Privacy Rights are applicable to you. All rights reserved.

It is disappointing and changes "my" perception of baseball, are the basic opinions of many people. "How can anyone respect the records being set if players cheated to get them?",

you say.

I hear your sorrowful lamentations and have an answer

.

It's simple really and it is my pleasure to share it. The games have been played and the World Series champs have been crowned. These things cannot be undone. However we can take homeruns away from players for their admitted years of use or years that can be reasonably proven. We can take strikeouts away from pitchers during their admitted years of use or years that can be reasonably proven.

"Hold on a moment!", I hear. "Do you know what you're saying?" I am quite aware of what I have proposed. Please attend me. Many things occurred during the baseball steroid era including the leaking of a report (I) that was supposed to stay sealed. People lied to other people on both sides. Not my issue. Let me give you the way to make this work.

A position player or pitcher has admitted using steroids for a set period of time. This makes it easy. For that period of time any homeruns, dingers, long balls, round trippers etc. are removed and changed to hits. Nothing else charges. Everyone that scored, still scored but that long fly is removed from record. Naturally there will be an asterisk in the record book explaining why and how a player was able, for example, to get four RBI on a hit.

The pitcher loses the strikeout. The batter is listed as out by pitch and everything else stays the same. Same asterisk needed with explanation in the official scoring. This stat would be amended for instance by this "*SE". This means steroid era stat change. I believe it is necessary to verify the years for each player to make reasonably sure the time is as close to accurate as possible. There is also the issue of those that never admitted to steroid use and there is not enough evidence to prove it. Nothing can be done with these individuals until that status changes.

Yes, I still hear the rumblings in the background. "The position player still gets his hit totals and RBI. The pitcher still gets his wins.",

you say

.

I respond,

"There is no way to correct that without changing the game and altering each season."

What you get is the players are no longer in some of the record book's most sacred statistics. They are no longer listed as one of the greatest homerun hitter(s) or strikeout king(s). It is important to remove that tag to maintain the place in history for the hitters and pitchers that earned it the hard way. I need to ask however if in baseball's "golden years" (II) do "you" believe if the players had, had access to these performance enhancing drugs (III) would they have used them? People are people. Yes, some would have and some would not.

Also as the number of games during the regular season have expanded from (IV) 154 to 162 in 1961and 1962 the numbers are already skewed. But that is also an issue for another day.

So what do you say? Do we fix this thing?

NOTE IV : The AL 1961 and NL 1962 expanded from 154 to 162 games.
This article is
What is the duplicate article?
Why is this article offensive?
Where is this article plagiarized from?
Why is this article poorly edited?