The Top Ten 2010 Fantasy Football PPR Wide Receivers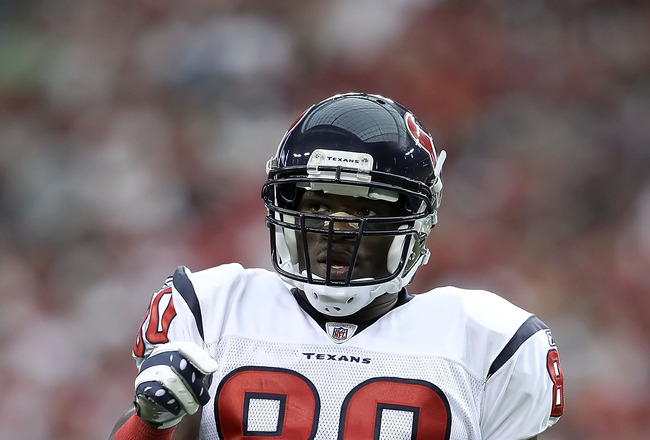 These are, in my opinion, the top 10 fantasy football wide receivers in point-per-reception format leagues. These rankings are based on last season's statistics as well as expectations for the upcoming season. Keep in mind that these rankings are for leagues with PPR scoring, so receivers with more catches have more value than in standard scoring leagues.
Be sure to check out my "Top Ten 2010 Fantasy Football PPR Tight Ends" article. It is important to compare receivers with tight ends and even running backs to gauge where they should be chosen in your draft.
No. 10- Sidney Rice- Vikings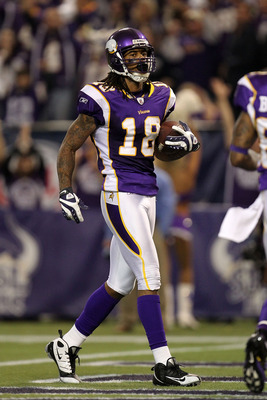 If Brett Favre hadn't come back, there's no way Rice would be on this list. However, Favre is coming back and Sidney Rice is jumping up and down on his bed right now. Rice was fourth in the NFL among wide receivers last year with 1,312 yards and fifth with 8 touchdowns. Rice was Favre's obvious favorite target in Favre's first season in Minnesota. The two quickly developed a nice chemistry that went on into the playoffs and will continue in 2010. As long as Favre stays healthy again this season expect Rice to put up similar numbers.
No. 9- Brandon Marshall- Dolphins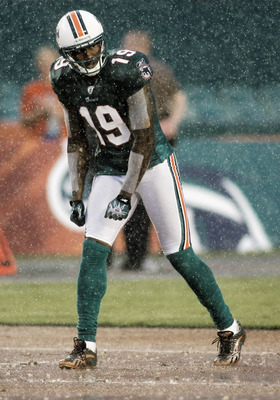 Marshall will have new surroundings in 2010 but don't expect that to get in the way of another great season. If Marshall can grab over 100 balls and double-digit touchdowns from Kyle Orton he can do it with Chad Henne. Granted, the Dolphins have a better running game than the Broncos but that shouldn't deter the Dolphins from utilizing Marshall's size to their advantage. That solid running game will enable the Dolphins to open up the field and provide Marshall with plenty of big play opportunities. Marshall may not duplicate his 2009 output but he will still be one of the best fantasy wide receivers in 2010.
No. 8- DeSean Jackson- Eagles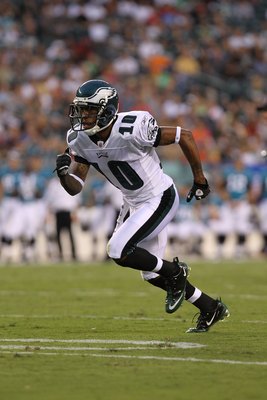 The only reason D-Jack is this low is because of the loss of Donovan McNabb. Jackson and Larry Fitzgerald are in similar situations. They are both coming off stellar seasons but they both saw their quarterbacks leave in the offseason. However, Kevin Kolb is a very capable replacement and performed well in the two games he played for an injured McNabb in 2009.
The one thing Jackson has working for him is his speed. Time and time again last season he beat opponents deep. Jackson had 12 total touchdowns last season- 9 receiving, 2 returning, 1 rushing. He is one of the most versatile players in the league and that versatility makes him one of the most dangerous receivers in the NFL.
No. 7- Steve Smith- Giants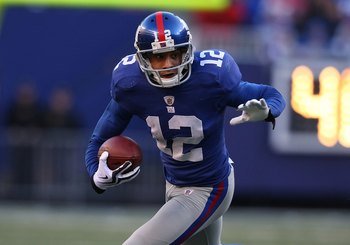 Steve Smith is the obvious favorite target of Eli Manning. In 2009 Smith proved that he was the better of the two Steve Smiths. The 2009 season was Smith's breakout season as he amassed 107 receptions, 1,220 yards, and 7 touchdowns. He was also targeted 159 times. His receptions were second to Wes Welker and his targets were fourth among NFL receivers.
The 2010 season shouldn't look too different from a statistical standpoint for Smith. He will remain Manning's favorite target and further his reputation as one of the best up and coming receivers in the NFL.
No. 6- Roddy White- Falcons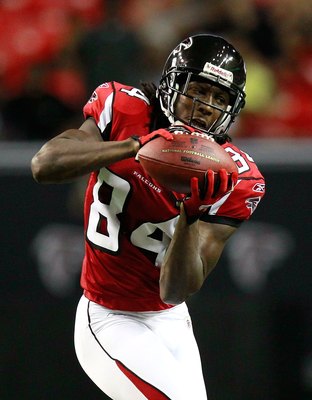 Roddy White had another very good season last year. He was second in targets and touchdowns among NFL receivers in 2009 and eight in receptions. White has the luxury of a stellar running game and top tight end to complement him. His size also makes him a big red-zone threat. White and the Falcons have a lot of favorable match-ups this season. Expect Ryan to look for White frequently again this season and for White to rack up some more big numbers.
No. 5- Larry Fitzgerald- Cardinals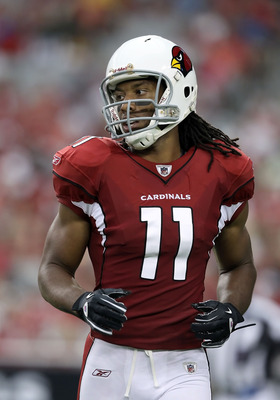 Fitz had the misfortune of seeing Kurt Warner retire this past off-season. Warner and Fitzgerald made up one of the most potent quarterback-wide receiver duos in football last season. Fitzgerald would be a top 3 receiver if Warner was still throwing to him. Matt Leinart just can't be trusted.
Fitzgerald is one of the most talented receivers in the NFL no matter who is throwing to him as well as an attractive red-zone target. He will still put up respectable numbers but don't expect them to be as good as last season's.
No. 4- Miles Austin- Cowboys
The picture says it all. Miles Austin is a beast. He was the epitome of an "out of nowhere" player last year and quickly became one of the best receivers in the NFL last season. Austin is similar to Randy Moss in that his receptions weren't too high, 83, but his yards and touchdowns totaled 1,320 and 11.
Despite the addition of Dez Bryant, Austin is still the Cowboys No. 1 receiver. The Cowboys have one of the better schedules in football this season and Austin also has Kim Kardashian to show off to now.
No. 3- Reggie Wayne- Colts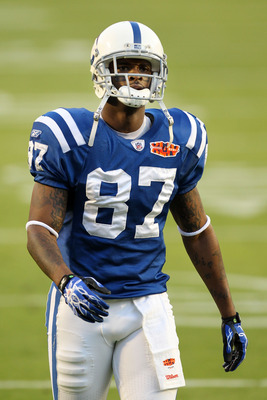 You know you're going to produce when you're the favorite target of Peyton Manning. Wayne continued his consistency in 2009 with 100 catches, 1,264 yards, 10 touchdowns, with 149 targets. His catches and yards ranked fifth among receivers and his touchdowns and targets ranked third and seventh, respectively.
Even with the Colts ranked 32nd in the running game last season they were still one of the top passing offenses in the league. In addition, the Colts have a very favorable schedule in 2010. As long as Wayne stays healthy and has a healthy Manning throwing to him he will always be putting up numbers like he did in 2009.
No. 2- Randy Moss- Patriots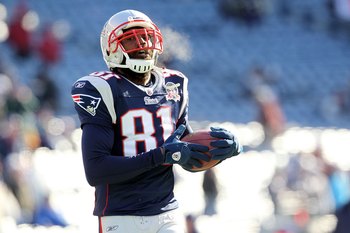 Moss had what can be called an under the radar kind of season in 2009. His numbers weren't given as much attention as they deserved, especially with his league-leading thirteen touchdowns. Moss also ranked fifth in receiving yards. His eighty-three receptions weren't anything spectacular, but with Wes Welker's knee injury and the decreased reliability and playing time he'll have Moss's receptions are sure to go up. Moss has been a yardage and touchdown machine his whole career and that won't change in 2010.
No. 1- Andre Johnson- Texans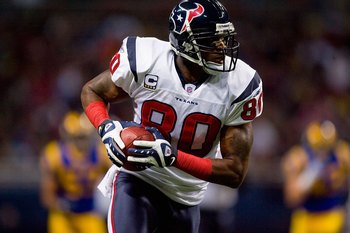 With the uncertainty of Wes Welker's status this season this choice was obvious. Johnson is the most consistent wide receiver in the NFL and puts up huge numbers every year. This year will not be any different, especially with Matt Schaub becoming one of the more prolific passers in the game. Johnson ranked third, first, fourth, and first in receptions, receiving yards, touchdowns, and targets last season.
The only question mark involving Johnson is the lack of running game in Houston which will then put more attention on the receiver. However, this was basically the case last year and Johnson still thrived. Expect Johnson to produce another 100 catch, 1,500 yard season in 2010.
Keep Reading