Preview: Raiders vs. Bears the Top Three Questions for the Raiders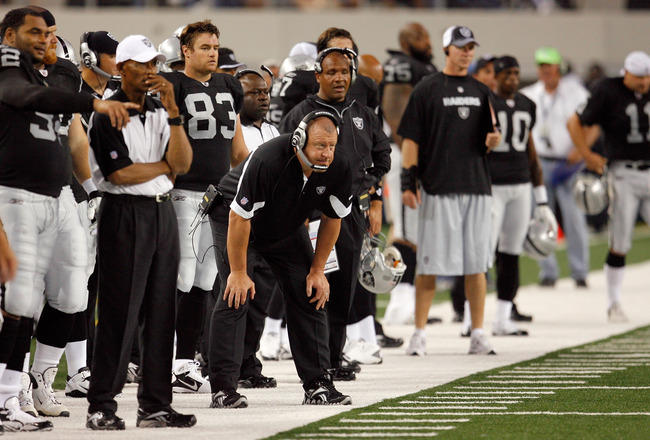 The Oakland Raiders are undefeated thus far. Yes, I know it's pre-season and they have only played one game. But damn it, it feels good to hear. Furthermore, when was the last time you heard it.
On Saturday, Darren McFadden will be non-existent—with a hamstring injury. And Darrius Heyward Bey is a question mark because of exhaustion.
McFadden, non-existent? Bey, a question mark? What's new? In 2009, when they were healthy they were both non-existent question marks.
Against the Chicago Bears, these are the other question marks that will be answered.
Will Jason Campbell Get the Passing Game on Track?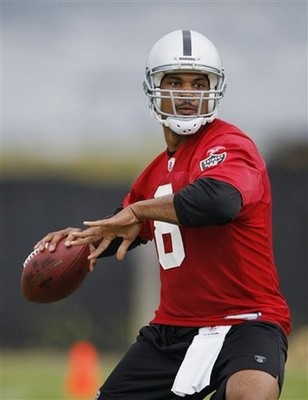 No player on the Raider roster, excluding McFadden and Bey, has more to prove than Jason Campbell. Yes Campbell has proven that he can throw more TDs than INTs. Yes, he's proven that he is a starter in this league.
But now it's time he prove he can lead a team into the playoffs. It might not happen this year, but it starts tomorrow.
Campbell's performance last week was OK. Nothing to brag about and surely not enough to lose his job over. Campbell, however, needs to take some risks—go for the home run instead of the bunt (small-ball). Tomorrow will be the opportunity.
The Raider Front Seven: Was Last Week a Fluke?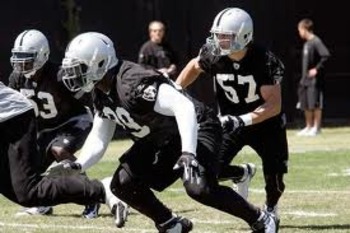 The Raiders Front Seven showed what they are capable of last week. But can they maintain that intensity?
Every player in the NFL has achieved greatness in football in some form or fashion—at some level, but consistency spawns true greatness.
Can the Raiders Front Seven stop the run and put Cutler on his back?
The Raiders O-line: Are They Prepared for Peppers and Company?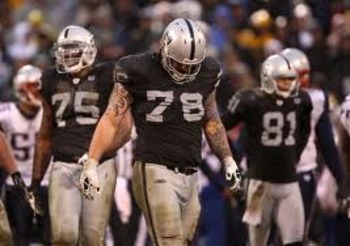 The Raider's offensive line in 2009 seemed deficient of calcium—in other words stiff and brittle—the osteoporosis squad of the AFC.
The O-line also contributed to at least two Raiders QB injuries last year. Against the Bears on Saturday, the Raiders O-line will be challenged by a revamped D-line—starring Julius Peppers. Can the Raiders O-line hold or will they fold?
Keep Reading

Oakland Raiders: Like this team?