Atlanta Falcons Preseason: Things To Watch Against the Patriots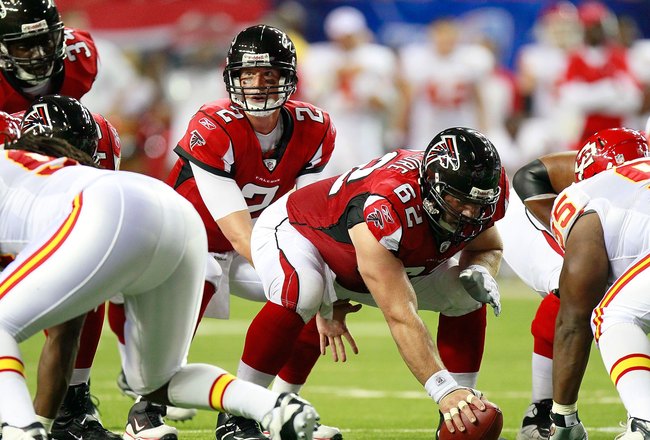 It was Sept. 27, 2009 when the Atlanta Falcons traveled to Gillette Stadium to take on the New England Patriots in a Week Three matchup. The Falcons were flying high coming off a 28-20 win against division rival Carolina and sporting a great 2-0 record.

The experts and talking heads looked to jump on the Falcon bandwagon after this fast start. This upcoming game was going to be a signature game showing just how far Matt Ryan and the Falcons had come.

Falcon fans need no reminding of what happened that fateful Sunday as the supposed "signature" game for the Falcons turned into a 26-10 thumping.
The Falcons would rally to post the franchise's first back to back winning seasons and close the book on an injury-marred 2009 campaign.

Flash back to the present as a markedly different Patriots team comes calling to the Georgia Dome. What a difference a year makes for this Patriot team, with fresh faces on defense and some old missing faces on offense.

Here then are the top six things for a Falcons fan to look for in the Week Two matchup.
Pass Protection: To Block or Not to Block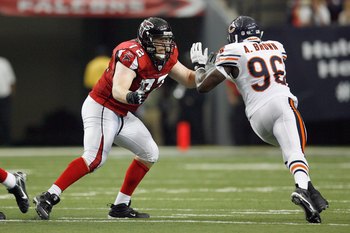 Last week, Sam Baker seemed to struggle in the first period against the Chiefs' only legitimate pass rusher in Tamba Hali. His burst to the outside and subsequent juke moves from the outside in proved to undo Baker on several occasions.

This week will prove a different set of issues for the young tackle, as he will most likely be squaring off against ex-Raider Derrick Burgess or Tully Banta-Cain. Banta Cain led the Patriots with 10 sacks last year, but had a huge multi-sack game that padded his stats significantly.

Watch Sam Baker's performance against this dangerous New England defense, which may be getting long in the tooth, but can still play at a high level.

See Michael Run, See Michael Score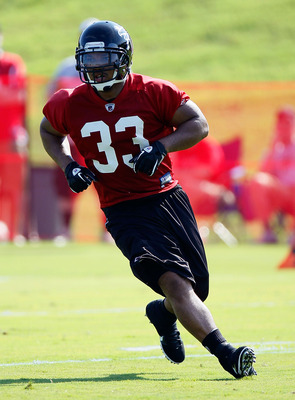 The Falcon's first unit run offense had little problem blowing up the Chiefs front seven. Glenn Dorsey had a game to forget as he was continually moved off the ball by Clabo and Dahl.
This New England Patriot defense shares similarities in scheme, as the Chiefs defensive coordinator is none other than Romeo Crennel.

The Patriots are missing a key cog in the defense in Ty Warren, one of the leagues very best run stoppers in the 3-4 defense. Along the defensive line you now have Damione Lewis and Gerard Warren, who both come from 4-3 defenses and are very green to this defense.

The Patriots do not have much behind their current defensive line in the way of talent or depth.

Keep an eye out for our first team offense to continue to cram the ball down the throat of the defense. Michael Turner looked like he was in midseason form last week, a encore performance will bring smiles to Falcon fans wherever they may be.
There is quite a buzz around rookie running back Dmitri Nance who had two short rushing touchdowns, but could only eek out eight yards on five other carries.
Defensive Line Play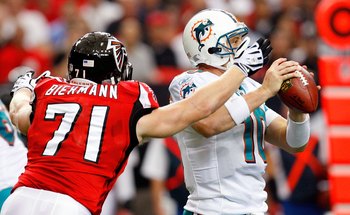 The Patriots are missing the left guard Logan Mankins who is continuing to hold out in a contract dispute. To try and offset the loss of such a key member of the offensive line, the Patriots have tried Nick Kaczur at Mankins position only to have Kaczur derailed by a back injury.

This offensive line of the Patriots is banged up, especially inside where they are sporting their third string left guard and an banged up Steve Neal at right guard.

Kroy Biermann had an outstanding game last week, Sidbury and Jamal Anderson had some great plays and look for their continued development against the Patriots. Although the Patriots are missing some key elements to their offensive line, continued success and development of this promising group will reap benefits once the season begins.


Coverage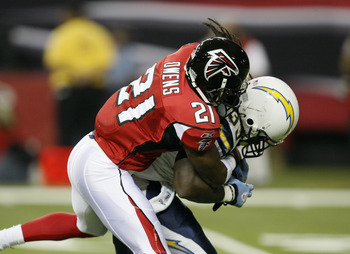 The Patriots seem to be struggling a tad with their identity as far as running the ball is concerned. Between Maroney and Green-Ellis the Patriots are trying to find the 1A of the duo as it were.

I personally am hoping that the Patriots come out throwing the ball early and often. The Falcons secondary had a terrific showing against the Chiefs, but against a top flight QB such as Tom Brady they will get tested.

Randy Moss, Wes Welker, Julian Edelman and Sam Aiken are all dangerous targets and I am excited to have the secondary go against this group. Watch for coverage in the slot, where Edelman and Welker do the most damage.

Weatherspoon did not have a good game last week, and hopefully the rookie will continue to take steps forward facing a tough Patriot team. He showed hesitation on quite a number of plays, something that is to be expected.

The Falcons and Patriots have been conducting inter-squad scrimmages and practices, a new wrinkle in the preseason that may become a permanent one should the schedule extend.
The Falcons defense allowed the Chiefs to convert on 8 of 16 on third down last week.
Who Will Play?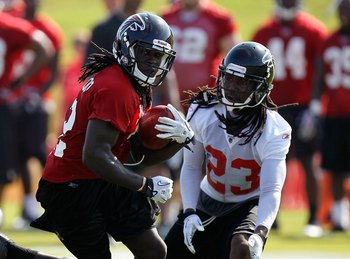 Dunta Robinson did not play last week, neither did Harry Douglas or Jerious Norwood. Early reports indicate that Brent Grimes may also sit out with a groin injury. Given the Patriots pre-disposition to the spread offense this will be an excellent test for our depth players on defense.
Chevis Jackson, rookie Dominique Franks, and Schillinger all figure to play a more prominent role should Robinson and Grimes not play.
Decoud and Owens had strong showings last week, let's see what they do against the Patriots.
Wes Welker may or may not play depending on how he feels at game time, given the injury last year I would be surprised if he does play. If he does you can count on it not being for long due to the artificial turf at the Dome.
Gameplan and Execution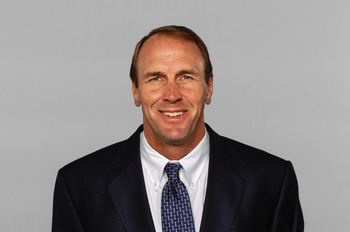 Mike Mularkey has been oft targeted by fans for some of his gameplanning and in game calls. Last week's third and two toss sweep play was completely disastrous and Roddy White missed his blocking assignment and Snelling was dropped for a loss.
On the whole, runs to the outside did not net in positive plays as the Chiefs 3-4 continued to contain the edges.
On a positive note, Matt Ryan looked in control of the no-huddle as the Falcons continued to use it with regularity in the first period.
The Falcons were very sloppy committing eight penalties for 61 yards last week, Mike Smith was not happy and noted as such this past week. Expect a more crisp Falcon product on the field as these types of issues and problems continue to be addressed.
Keep Reading

Atlanta Falcons: Like this team?