Braves, Padres, or Reds: Which NL Surprise is Most Likely to Hang On?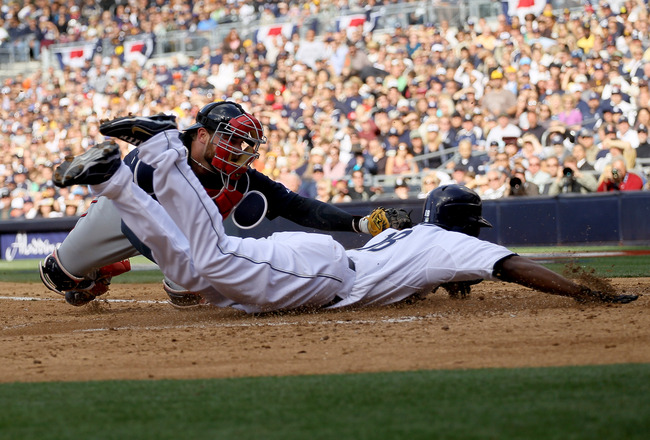 Between the three National League division leaders who were least expected—at least at the start of the year—to be at the top heading into mid-August, which team is most likely to hang on and earn a much needed (or earned, depending on how you look at it) spot in postseason play?
The teams in discussion include the Atlanta Braves, San Diego Padres, and the Cincinnati Reds—and the biggest question is which of those three will hang on as the regular season comes to a close in early October?
Honestly, the team most likely to hang on would be the Padres—with a 5.5 game lead over the San Francisco Giants and a 10.5 game lead over the Colorado Rockies as of Wednesday afternoon, August 18; but don't be shocked if the Braves (2.5 game lead over the Philadelphia Phillies) and/or the Reds (2.5 game lead over the St. Louis Cardinals) make the postseason as well.
Reasons as to why the path is the easiest for San Diego include everything from weaker opponents to an easier schedule down the stretch (we'll discuss five keys shortly), but the point is plain and simple: If asked which team is most likely to maintain their current division lead through the conclusion of the regular season, the answer is the Padres.
Here are five key factors as to why San Diego will punch their tickets to postseason play.
No. 5: Only Two Teams in Padres Rearview Mirror are Giants, Rockies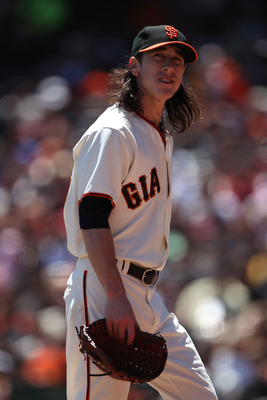 While many of the remaining NL contenders have legitimate teams in their rearview mirrors, the only two teams in the Padres are the San Francisco Giants and the Colorado Rockies.
Not to say that the Giants and Rockies are not legit teams this season, but compared to second-place teams like the St. Louis Cardinals and Philadelphia Phillies they are not nearly as strong.
Plus, just looking at simple baseball mathematics, it's easy to tell that the Giants are going to have a much tougher job chasing down the Padres than the Cardinals or Phillies.
No. 4: Schedule Down Stretch Favors San Diego Padres, NL West Matchups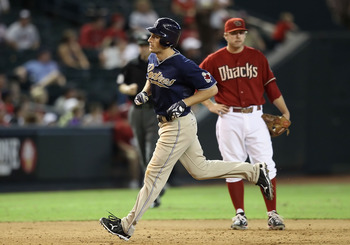 The remainder of August has the Padres playing teams well below the .500 mark except for a three-game series with the Phillies Aug. 27-29.
And September looks even better for San Diego and their fans, with the team's toughest opponents coming against NL Central leaders Cincinnati (Sept. 24-26) and St. Louis (Sept. 16-19).
The Padres then close the regular season in a road matchup against the San Francisco Giants Oct. 1-3.
No. 3: Key Players Continue to Thrive at the Plate for the Padres
In addition to a fairly easy remaining schedule and two foes fairly far off in the rearview mirror, the Padres players have also continued to step up all season long.
Offensively, San Diego has everything from first baseman Adrian Gonzalez (batting .298 with 24 doubles, 23 home runs, and 76 RBI) to shortstop Jerry Hairston Jr. (batting .254 with 12 doubles, two triples, 10 home runs, and 48 RBI) having remarkable seasons at the plate.
In addition, third baseman Chase Headley is also having a breakthrough season—batting .276 with 26 doubles, two triples, eight home runs, and 49 RBI.
No. 2: Solid Starting Rotation All Year, Along with Reliable Relief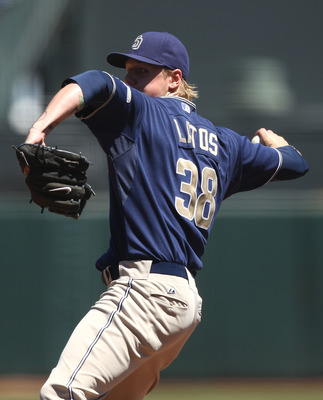 Starting pitching for the Padres has been incredible this season, especially with the trio of Clayton Richard (11-5, 3.69 ERA), Jon Garland (12-8, 3.25 ERA), and Mat Latos (12-5, 2.32 ERA) continuing to pitch dominantly.
On the mound, those three have carried the team; and in the pen, San Diego has remained hot as well with a closer like Heath Bell (36 saves out of 39 opportunities, 5-0 with a 1.71 ERA).
Can you really ask for anything more as a Padres fan?
San Diego appears to be well on their way to postseason play…
No. 1: Coaching, Management, Playing Smart Baseball Has Padres on Role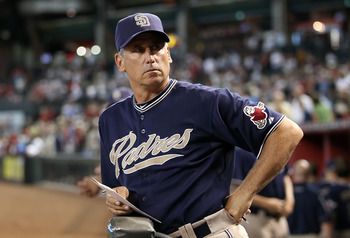 In addition to domination on the hill, at the plate, and in the field of play, the San Diego Padres also have a damn smart skipper in Bud Black.
They also have a great staff in great leaders such as Padres vice president Jason McLeod and general manager Jed Hoyer.
San Diego has also been playing very smart baseball this season—and with everything from small ball to hit-and-runs to stealing bases, the Padres appear to be on a mission to not only make the postseason, but to also make a lot of noise in their attempted road to the World Series.
Will this be the year for San Diego?
Only time will tell, but things are looking good right now for the Padres and their fans…

*****
Denton Ramsey may be reached via email at denton.ramsey@gmail.com


Keep Reading

San Diego Padres: Like this team?