2010 NFL Offseason: The Best 15 Moves Made; Does Tim Tebow Make The Cut?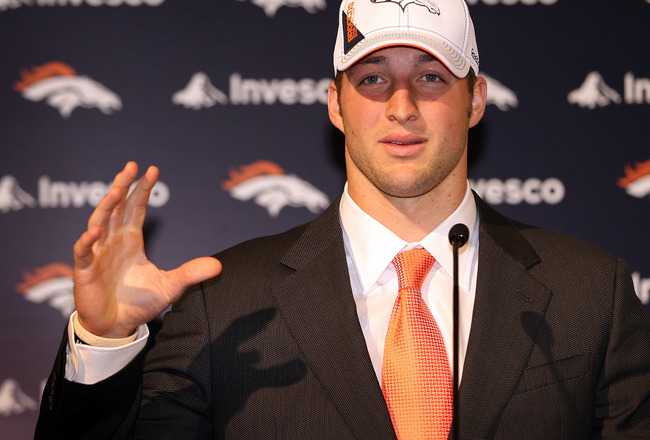 Doug Pensinger/Getty Images
The off-season is a time period where all 32 franchises are scrambling to make moves in order to put their respective teams in the best possible situation to win.
Like always, this offseason was highlighted by big-time free agent signings, wise draft choices, and intriguing trades.
One of the most hyped up one this year was how the Denver Broncos drafted Tim Tebow. Where will that rank amongst the Top 15 moves of the past offseason? And, will it even make the cut?
Note: My criteria is overall impact each move has on its team.
49ers Draft Two Offensive Lineman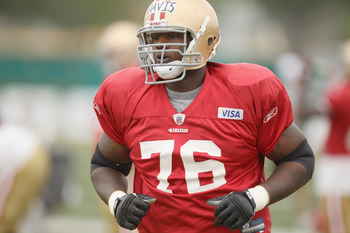 Ezra Shaw/Getty Images
Heading into the draft, I felt the best approach the Niners could take with their two first round draft choices were to take the best two offensive lineman available.
By doing so, they addressed their most pressing weakness and turned it into a perennial strength.
They will help establish the physical approach Head Coach Mike Singletary is looking for on offense, and will help pave running lanes for Frank Gore as well as provide adequate protection for Alex Smith.
Chiefs' New Coordinators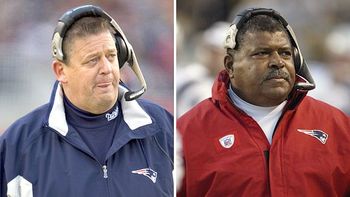 Since the Chiefs' coaching staff was absolutely horrendous last year, they responded by hiring offensive coordinator Charlie Weis and defensive coordinator Romeo Crennel
Both have had tremendous success in the NFL before; winning three Super Bowls together with the New England Patriots.
They are each brilliant in their own crafts, and should help the Chiefs' potential develop into talent.
Patrick Willis Signing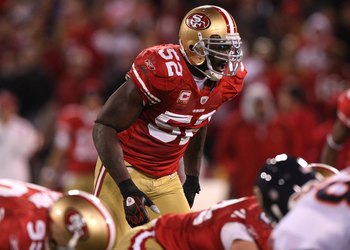 Jed Jacobsohn/Getty Images
In early May, the San Francisco 49ers signed Patrick Willis to a contract five-year, $50 million contract extension.
By doing so, the team locked up arguably the best defensive player in the league. Willis has made the Pro Bowl in each of his first three years, and he's in position to improve and accomplish even greater things.
This move, in my opinion, was one of the most underrated ones in the off-season, and it definitely deserves recognition.
Lions Draft Suh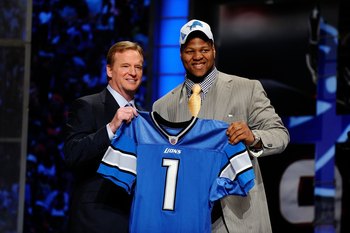 Jeff Zelevansky/Getty Images
With the second pick of the 2010 NFL Draft, the Detroit Lions selected Nebraska defensive tackle Ndamukong Suh.
Even better they avoided what could have been a potential hold out, and instead signed him to a contract.
Heading into the draft, Suh was the consensus best player on the board, and is considered a 'once-in-a-generation' caliber of talent.
Suh will be a cornerstone to the Lions defense and will definitely make sure it doesn't rank dead last in overall yards allowed again.
Andre Johnson Signing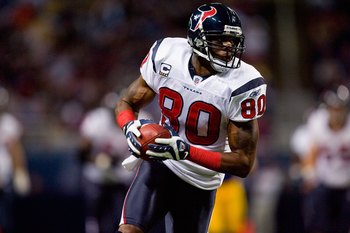 Dilip Vishwanat/Getty Images
The Houston Texans were also involved in wide receiver issues, as Andre Johnson was pleading for a new contract, despite having five years left on the previous one.
Earlier this month, the team decided to grant his wishes and awarded him with a reported seven-year deal worth as much as $73.5 million, making him the highest-paid receiver in NFL history.
Locking him up allows them to retain arguably the league's best receiver, and should maintain their position amongst the league's most potent passing attacks.
Panthers Draft Jimmy Clausen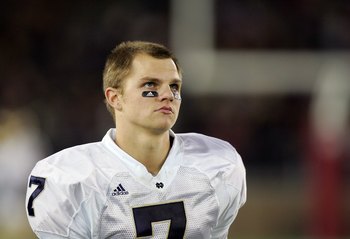 Ezra Shaw/Getty Images
The Carolina Panthers may have gotten the steal of the draft. Clausen, whom some projected to go in the Top 10, slid down and was picked up with the 48th overall selection.
Clausen has good physical skills, is well-coached, and is accustomed to running a pro-style offense.
He will create constructive competition with Matt Moore for the starting job, and that should bring the best out of both of them.
If Clausen wins it out, I predict him to win the NFL Offensive Rookie of the Year award.
Seattle Seahawks (General)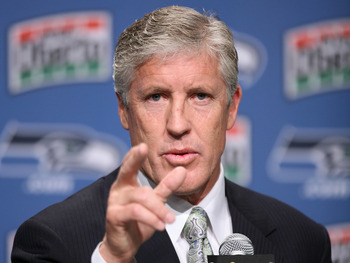 Otto Greule Jr/Getty Images
The Seahawks, in my opinion, had one of the best overall offseasons in the league.
They hired a quality head coach in Pete Carrol, traded for a possible starting quarterback, and had an excellent draft.
All those moves were definitely steps in the right direction to their rebuilding process.
Bears Aggressive Free Agency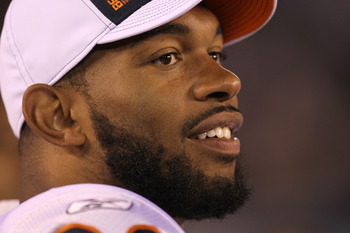 Stephen Dunn/Getty Images
Knowing they had little trade ammuntion and few early draft picks, they decided to be very aggressive during free agency.
As a result, they went out and signed 5-time Pro Bowl defensive end Julius Peppers and also added running back Chester Taylor and blocking tight end Bramdon Manumaleuna.
While I don't expect them to take the team over the top, it should help them be more competitive in the NFC North.
On a side note, the Bears also hired Mike Martz as their offensive coordinator, which should help them improve as well.
Cleveland Browns Hire Holmgren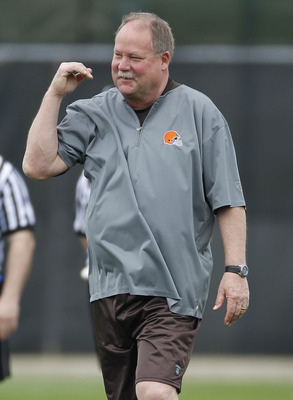 Gregory Shamus/Getty Images
In all aspects of life, its important to have a proven commodity leading a group.
The Cleveland Browns did a fantastic job making sure that happened as they hired Mike Holmgren to be their team president
Holmgren is already putting his imprint on the franchise, and he's taking this team in the right direction.
Bengals Bolster Their Receiver Core
Joe Robbins/Getty Images
Throughout this off-season, the Cinccinati Bengals focused on improving their receiver core.
After signing receivers such as Matt Jones and Antonio Bryant, they drafted tight end Jermaine Gresham in the 1st round, and finished by bringing aboard 5-time All Pro wideout Terrell Owens as well.
One of the Bengals' biggest issues, particularly in the playoffs, was their aerial attack. With several new weapons to work with, that should no longer be the case for Carson Palmer.
Miami Dolphins Acquisitions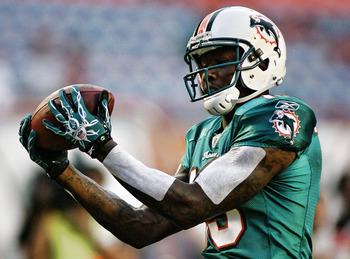 Marc Serota/Getty Images
This past off-season, the Miami Dolphins acquired two marquee players in linebacker Karlos Dansby and receiver Brandon Marshall.
The two will solve the team's two biggest needs and will do so at a perennial Pro Bowl level.
Dansby should become the leader of that defense, while Marshall will be a dynamic playmaker for Chad Henne to work with.
Raiders Release JaMarcus Russell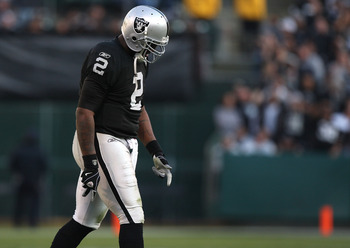 Jed Jacobsohn/Getty Images
This move is a prime example of the fundamental principle of addition by subtraction.
JaMarcus Russell, a former No. 1 overall pick and arguably the biggest bust of all time, was released just shortly after they traded for veteran Jason Campbell
By doing so, they rid the team of the negative energy and low production that Russell was providing.
Jets Back-Up Plan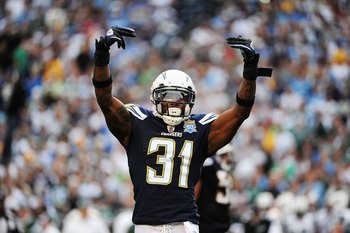 Robert Laberge/Getty Images
The Jets did a great job executing a back-up plan in case Darrelle Revis were to undergo a contract holdout.
They signed former Pro Bowl CB Antonio Cromartie, and drafted Kyle Wilson in the first round.
The Jets like to dial up various blitz packages which requires talented cover corners. While they are no longer Super Bowl contenders without Revis, these two should still be sufficient.
Ravens Trade For Boldin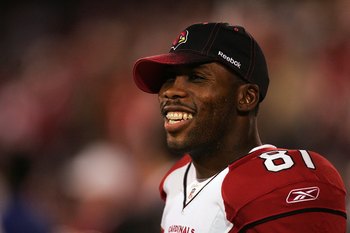 Ezra Shaw/Getty Images
It's very rare that one move can elevate an entire team to greater heights. However, I believe that's what will happen here.
Boldin gives the Ravens something they've truly lacked for years--a legitimate No. 1 receiver
He should build a great rapport with Flacco and be a reliable target down the stretch in ball games.
In my mind, adding him now makes them one of my early Super Bowl favorites.
Redskins Trade For Donovan McNabb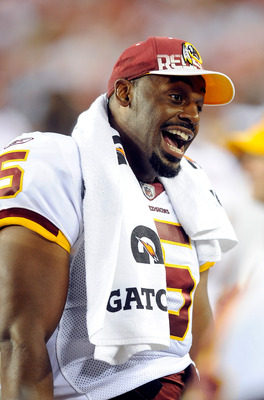 Greg Fiume/Getty Images
In a 'shocking' move, that I predicted by the way, the Philadelphia Eagles traded long-time quarterback Donovan McNabb to thedivision-rival Washington Redskins in exchange for a 2nd round pick.

In my mind, the impact of this move, while significant, isn't enough to push them over the hump and into the playoffs. It ultimately


Nonetheless, this will give Head Coach Mike Shannahan a proven franchise quarterback to run his offense.
What Do You Think?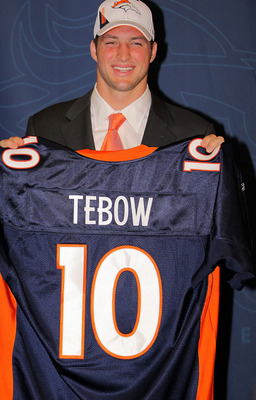 Doug Pensinger/Getty Images
Do you think I left a move off the list? Put one too high? Too low? Should Tim Tebow have made the cut?
Let the debate begin! Be sure to voice your opinion in the comment section below.
Keep Reading

Washington Redskins: Like this team?