Cincinnati Bengals Preseason: Five Things To Watch For Vs Denver Broncos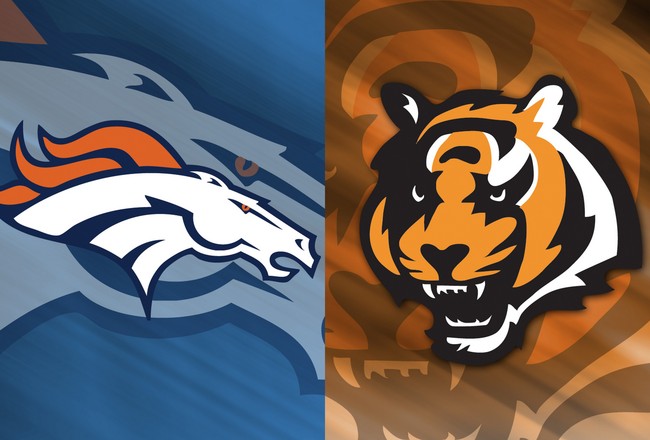 As I-75 and the Suspension Bridge fill up and the the riverside is cleaned up as another team (the Cincinnati Reds) in another ballpark next-door (Great America Ballpark) clean up after an afternoon matinee, the prime-time show starts at Paul Brown Stadium as the Cincinnati Bengals host the Denver Broncos.
Jermaine Gresham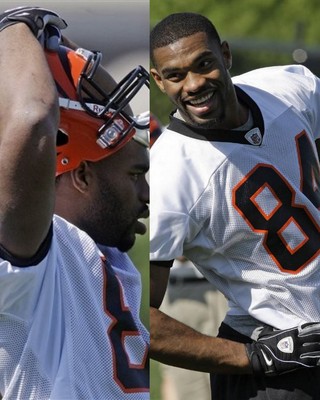 For the first time, Jermaine Gresham will hit the field in Cincinnati. The long awaited rookie is seen as everything Andre Smith was not. Hard worker and resiliant, there has not been a rookie so anticipated since the drafting of Carson Palmer.
The Offensive Lines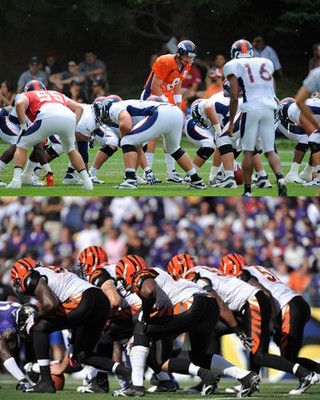 The story of the Bengals first preseason game was the protection—or lack there of—of the quarterback by the O-line.
Similarly, the Broncos are having their doubts about their border guards.
Tim Tebow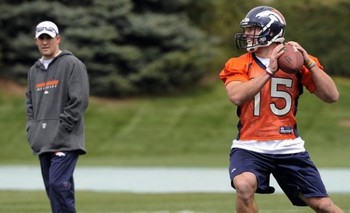 With rumors that Tony Pike could be released—and pick up by the Bengals—shortly. The Cincinnati public will get their first return visit from the man that took down the Cincinnati Bearcats in the Sugar Bowl 51 to 24. It will be the first professional action for the rookie who is doubful to see the field after the end of the preseason.
Ocho Cinco, Ocho Uno, and Nueve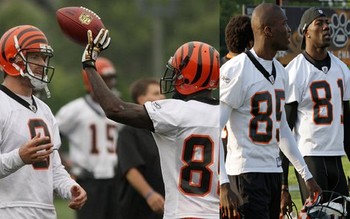 The Bengals dynamic duo and the quarterback that makes it happen (to further your spanish, nueve is nine which is Carson Palmer's number) return to the field to show the receiver corps muster against the shell of a defense in the Broncos injury depleted roster.
Injuries And Outside Factors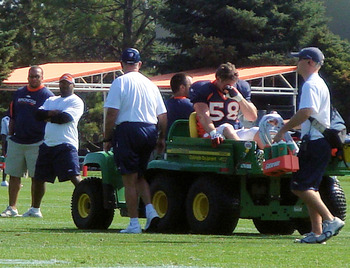 Both the Bengals and Broncos are racked by injuries to key players (or simply physical limitations). The Bengals are still without Antonio Bryant (WR) and Andre Smith (T). Rey Maualuga (LB) and Dave Nungent (K) are back in action. Carlos Dunlap (DE)—the highly touted rookie draft pick—returns from a concussion to play in his first NFL preseason game.
Meanwhile, the Broncos have injuries all over the place and the shell of a team that is showing up will be a interesting mix of players.
Battle of The Backups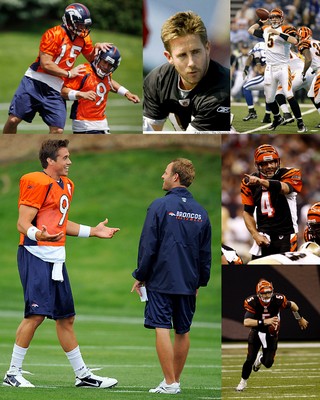 J.T. O'Sullivan and Jordan Palmer take on round two of the backup battle in Cincinnati. After the Hall of Fame game, most backyard football players may be thinking they have a shot at the NFL.
Meanwhile, the Broncos Brady Quinn will platoon with Tim Tebow. Quinn, who played in Cleveland last year, is looking for a fresh start with a hungry Broncos team.
Prediction....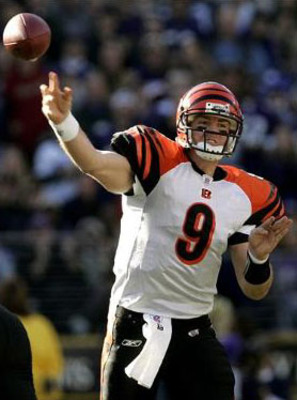 Because it is preseason and the games are run by the rookies and unpredictable players, the Bengals are likely to pull this out simply because they are game ahead in the preseason experience. With the preseason, expectations are rarely met in context.
Keep Reading

Cincinnati Bengals: Like this team?