NFL Predictions for 2010 Season: Eight Players Key to Teams' Success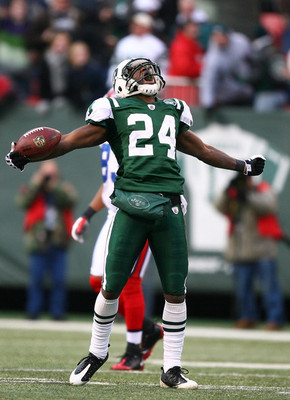 The NFL is a quarterback centered league. More money is spent on finding and protecting a franchise quarterback than on anything else. That's why making a list of the most valuable players that includes quarterbacks would essentially be a top ten QB's list--Manning, Brees, Brady, etc. This list pays homage to players besides quarterbacks who are essential to their team's success in 2010.
8. Antonio Gates
I struggled with this pick, because normally tight-ends can't make or break an offense. However, with Vincent Jackson possibly missing the entire season and a rookie starting at running back, Gates may be an even bigger target for Rivers this season.
There's no denying that Gates is one of the best pass catchers in the league. He led all tight-ends with 1,157 yards last year, and was barely outside the top ten for receiving yards.
Philip Rivers loves throwing the ball to his big men. The Chargers have been very passing based recently, and even with the addition of Ryan Matthews I wouldn't expect that to change drastically. Gates needs to perform now more than ever for the Chargers to remain a dominant force in the AFC.
7. Andre Johnson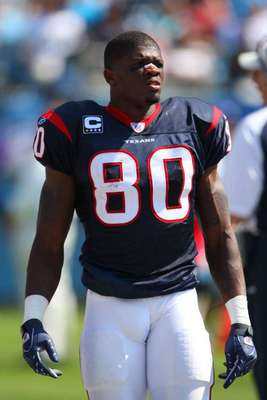 Whenever you have a pro-bowl quarterback and an all-pro receiver on the same team, the question arises: "who makes who look good?" The only reason Johnson is near the bottom of this list is because I have confidence that though he certainly makes Matt Schaub better, Schaub can still perform well without him.
However, Andre Johnson's elite play and the Texans' focus on the passing game can't be ignored, which is why Johnson is so key to this offense. Steve Slaton has yet to repeat the numbers of his rookie year. The Texans ranked 30th in rushing last year, which is never good for a team with playoff hopes.
The Texans added rookie RB Ben Tate in hopes that he will be a better fit for their zone-blocking scheme and improve their run game. Regardless, the passing game is what makes the Texans playoff contenders, and Andre Johnson is what brings the passing game from good to great.
6. Larry Fitzgerald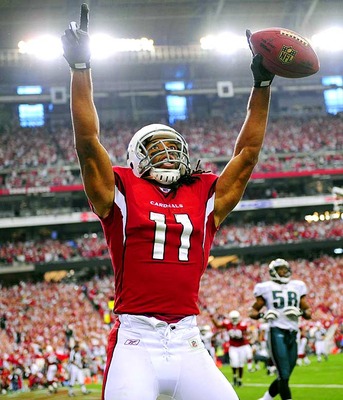 Though the dynamic duo of Larry Fitzgerald and Anquan Boldin is no more, Fitzgerald is still key to the Cardinal's success. He has arguably been the most outstanding and consistent receiver over the course of the last three years.
Arizona is in the middle of a quarterback crisis. Matt Leinart, the so far unimpressive tenth overall pick in the 2006 draft, is the projected starter. If he struggles, Derek Anderson is the man to replace him. If the young and inexperienced Leinart is to perform well, he needs a good number one option. Larry Fitzgerald is the man for the job.
Fitzgerald's consistency is what should help Leinart the most. He has the ability to catch bad passes and his route running is so spot on that Leinart should always know where he is going to be. If he's under pressure or unable to find an open receiver, knowing he can throw it up to Fitzgerald and expect him to come down with it will be a huge help.
5. Darrelle Revis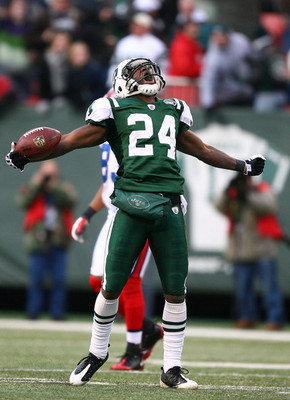 When you team up the NFL's top shutdown corner with a mastermind of the blitz, the results can be deadly. Like Polamalu does for the Steelers, Revis allows Rex Ryan and the Jets to blitz in confidence that the secondary can hold up.
The Jets have more talent on their defense than just Revis--Kris Jenkins, David Harris, Bart Scott, the list goes on. However, Ryan blitzes more than any other defensive coordinator in the game, and that makes Darrelle Revis's ability to shutdown an entire side of the field invaluable.
Ryan put the pressure on his team when he put his Super Bowl guarantee in writing. If he wants to back it up, the Jets had better get Revis signed and happy ASAP. Owner Woody Johnson has already stated that Revis most likely won't be signed by the regular season. The Jets have Super Bowl talent, but without Revis they could become just another "paper champion" team.
4. Troy Polamalu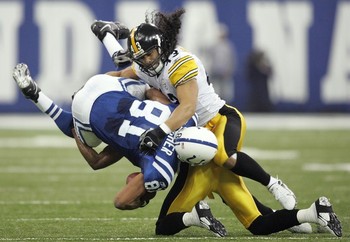 Troy Polamalu played and started all 16 games in 2008, leading the Steelers to the best ranked defense in the NFL and a Super Bowl victory.
In 2009, he only played in 5 games and, despite all its talent, the Pittsburgh defense fell to fifth in the league as they missed the playoffs. Though fifth is still very good, they only allowed 237.2 YPG in 2008--better than the 2009 Jets--and allowed 305.3 YPG in 2009.
Now, Pittsburgh is developing into a passing offense and their starting quarterback is suspended for six games. Byron Leftwich will not win a shoot-out, so Polamalu and this defense need to perform now more than ever.
Troy Polamalu's importance to this defense is more than meets the eye. Careful analysis reveals how key he is to Dick Lebeau's schemes. He allows much more aggressiveness in the play calling. He can seemingly line up at any point on the field, and get to an assignment all the way on the other side. He is also versatile enough to be threat in man coverage, zone coverage, the run game, and even in rushing the passer. If the Steelers are to be successful during Big Ben's six game suspension, Polamalu and the defense have to be unrelentingly good.
3. Steven Jackson
Steven Jackson is the absolute definition of a work horse running back. He is to the Rams what Ron Dayne was to Wisconsin, a back you can trust to gain key yards every time he runs the football.
With an anemic passing attack and a rookie under center, Jackson may be more valuable to the Rams than ever before. He is the one significant threat the offense has, the one player that forces defenses to plan for and adjust to him. Until Bradford proves he is capable of leading the Rams, the trusty Steven Jackson will remain the face of the offense. Even though the Rams will still win 5-6 games at max, without Jackson they will be simply laughable.
2. Adrian Peterson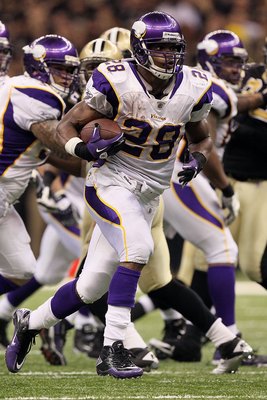 This slide is assuming Brett Favre remains retired.
Favre's present brought dominance through the air to the Minnesota Vikings. Sidney Rice proved himself a pro-bowl caliber player, and we found out just how dangerous Percy Harvin could be.
The guy who got the short end of the stick when the Vikings signed Favre was Adrian Peterson. His production dropped sharply, from leading the league with 1,760 yards in 2008 to being sixth in the league with 1,383 yards. If Favre is truly gone, Adrian Peterson will have to lead this team valiantly if they should have any hope of going to the Super Bowl.
1. Chris Johnson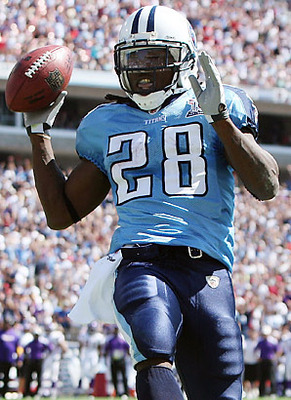 In 2009, Chris Johnson was the Titan's offense, breaking Marshall Faulk's yards from scrimmage record with 2,509 yards and becoming the sixth back in NFL history to rush for over 2,000 yards.
Not only is CJ a deadly runner, he led the Titan's in receptions with 50. He provided 16 of their 39 touchdowns, and, along with Vince Young, helped the Titan's recover from an 0-6 start.
The Titan's 8-2 finish in 2009 should raise the hopes of Titans fans everywhere. I firmly believe that 2008's 13-3 team is still somewhere within the Titans, and CJ's performance will be the biggest factor in determining whether or not this team can bounce back.
Keep Reading

Tennessee Titans: Like this team?