Fantasy Baseball: Under the Radar, Mixed Leagues (Week 19)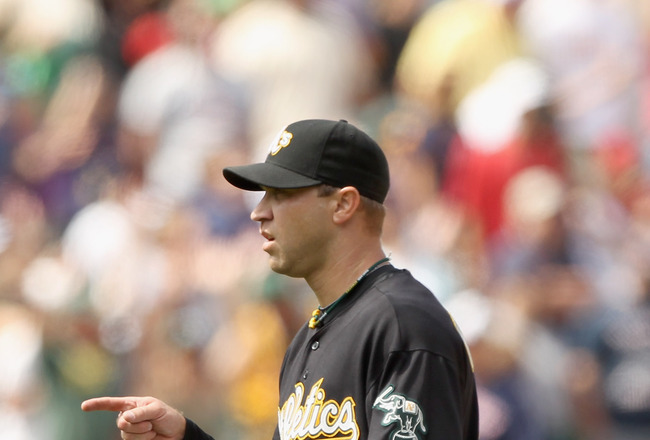 Each week Baseball Press will be providing some Under the Radar fantasy players for NL-Only Leagues, AL-Only Leagues, and Mixed Leagues. These articles will be dedicated to finding those diamonds in the rough on the waiver wire that will either be a short term or long term replacement to an injury or struggling player on your fantasy team. All players listed are owned in less than 30 percent of Yahoo! Fantasy Baseball leagues.

This week's mixed league is an eclectic batch of veterans stepping up and NL/AL-only Under the Radar graduates. We are in the home stretch, and most of your league's trade deadlines have passed, or will be passing soon. Once you have hit that point the only way to improve your team is to pick up and play the hot hand off the waiver wire.
Yorvit Torrealba - C, San Diego Padres (Yahoo! 18% / CBS 24%)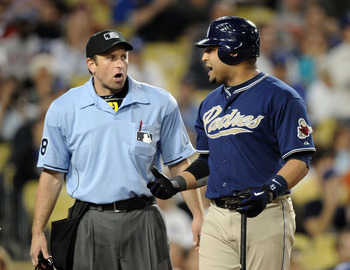 Once San Diego management figures out that Nick Hundley is not that good we may be able to see Torrealba's real potential this year. This season, in just 200 at-bats he has a .323 average. In most two catcher leagues, your second catcher is there to just not hurt you in average. Torrealba could really help you in that department.
He has only two home runs—PETCO aided—, but has 27 RBI, which isn't a number to ignore. I think what gives him the edge over a lot of other second catchers is the fact that he has stolen five bases so far this year. If he grabs three more before the year is up, that is three more than a lot of catchers will have.
Mike Morse - 1B/OF, Washington Nationals (Yahoo! 1% / CBS 4%)
Morse was mentioned in my Second Half Hitter article, and there it was noted that he just needed at-bats to be a valuable enough to add in a mixed league. I thought it was going to be a trade of Adam Dunn to make this happen, but instead it is an injury to Nyjer Morgan .
He is hitting a home run every 15.3 at-bats, which is among the top 20 in the majors with at least 100 at-bats. This number has actually improved—lowered—since he has been penciled in every day. You may have the argument that he has been sheltered against right handed pitching, but he has had 52 at-bats against righties compared to only 55 against lefties.
Chris Johnson - 3B, Houston Astros (Yahoo! 33% / CBS 61%)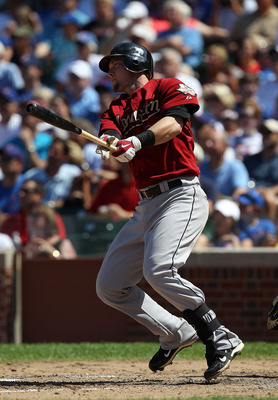 Johnson is a NL-Only UtR graduate and has been nothing but hot over the last two weeks. He has collected three home runs and 13 RBI while batting .455 and has even added a stolen base.
He may be running into that first adjustment period soon, but you have to ride this streak while you can. He really has picked things up since Lance Berkman was shipped to the Bronx, maybe feeling that he has a responsibility to add a little more to the offense.
Whatever the reason, owners will take it.
Jose Tabata - OF, Pittsburgh Pirates (Yahoo! 15% / CBS 40%)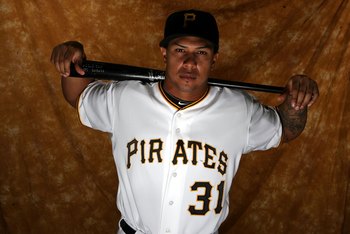 Tabata, like the other offensive Pirate call-ups, has seemed to figure out how to hit and be effective on the bases in the Major Leagues fairly easily. He has hit safely in 18 of his last 20 games and 11 of those games have been of the multi-hit variety.
In his 49 Major League games he has 11 steals and two home runs as well. He was a top prospect in the Yankees system before heading over to the Pirates, and it seems he may just be a late bloomer and a source of average and steals for any mix leaguer.
Mike Stanton - OF, Florida Marlins (Yahoo! 26% / CBS 73%)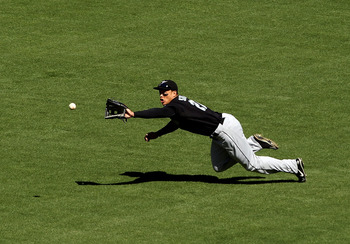 After being a hot add when he made his debut, a lot of owners cooled on Stanton with his struggling to mediocre play over his first month in June.
He seemed to start figuring things out in July, slugging .593 with seven home runs and 17 RBI. Now his average is always going to be on the low side until he figures out how to strike out less—which may never happen—but you should be able to count on the power.
Michael Wuertz - RP, Oakland Athletics (Yahoo! 36%, CBS 19%)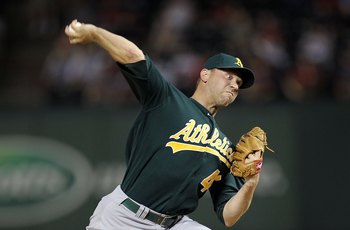 After feeling discomfort when trying to throw on Wednesday, the injured Andrew Bailey was shut down until Sunday. Even though he feels better he won't be jumping right back into the bullpen after successfully throwing once.
That means Michael Wuertz will be seeing a majority, if not all, of the save opportunities in Week 19. As mentioned before, a counting stat here and there can make a big difference this time of the year—definitely make room for Wuertz at least this week if you can pick up a point in the saves category.

Keep Reading