AFC West: The Eight Impact Players for 2010-11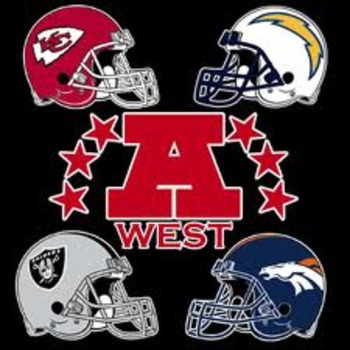 With the forthcoming 2010 season in our midst, look for these AFC West players to be the difference makers for their teams this season.
This is not a list of the best players—rather, it's a list of players who must step it up if their teams will have a shot at success this season.
Shane Lechler, P, and Sebastian Janikowski, K- Raiders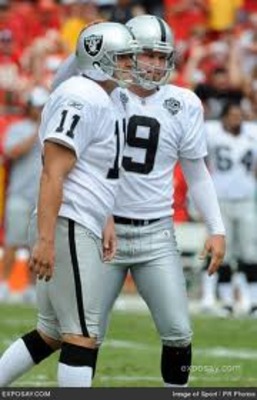 With upgrades on offense and defense, the Raiders' kicking game will be tasked with both controlling the field position and scoring from a distance. Expect Shane Lechler to put the opposing teams in far-reaching scoring positions and Sebastian Janikowski to boot the Raiders into a winning season.


Phillip Rivers, QB- Chargers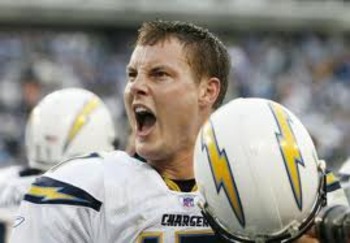 Behind Pro Bowl left tackle Marcus McNeill and while throwing to Vincent Jackson, Philip Rivers was an MVP candidate. With the uncertainty of his two Pro Bowl teammates, how will Rivers fair? That is the question that is silently being spoken among the Chargers faithful.
Does the addition of rookie running back Ryan Matthews ignite the Chargers' running game that was nearly nonexistent last year? If not, the pressure to move the ball will be on the shoulders of Rivers.
Eric Berry, DB- Chiefs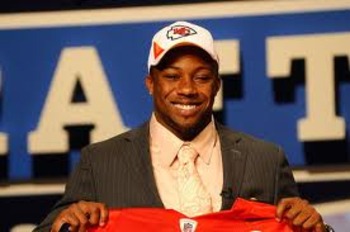 The mutant mix of Ed Reed and Troy Polamalu, some say. The best safety to enter the league since Ronnie Lott, others taut. Whether the claims are exact or not, they aren't far off. Eric Berry is the most exciting defensive back to emerge from the collegiate ranks in years. And his first responsibility will be to shore up a Chiefs' pass defense that was flimsy.
Expect Berry to play multiple positions in the secondary. The learning curve for a defensive back in the NFL is tough, but Berry is as tough a defender as they come.
Eddie Royal, WR- Broncos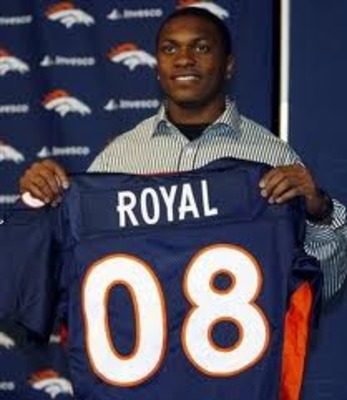 With the departures of Brandon Marshall and Tony Scheffler, Denver is desperate for play-makers in the receiving corp. The Broncos addressed the need in the off-season by drafting Demaryius Thomas, but don't expect a rookie wide-out to replace the production of Marshall in his first year. Therefore, veteran wide-out Eddie Royal, who only had 37 receptions in his first year in Josh McDaniels' system last year, needs to pick up the slack.
Expect Kyle Orton to look for him early and often.
Jason Campbell, QB- Raiders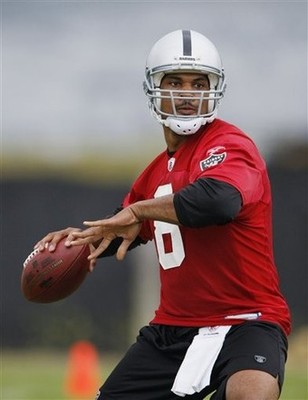 Jason Campbell is tall and mobile and has a cannon-arm. But most importantly, he's disciplined, hard working, and smart—and well suited to the Raiders' between-the-tackle running and bombs-away passing style of offense.
Under the tutelage of offensive coordinator Hue Jackson, Campbell will bring credibility back to a passing game that, at times last year, looked like a circus sideshow—led by an overweight clown with purple lips, who regularly used his notepad in team meetings for a pillow. Those days are over, and so is JaMarcus Russell as the starting quarterback for the Raiders.
If Campbell reignites the passing game, which he should, he will need more production from his receiving corp than what was displayed on the field last year, when No. 1 pick Darrius Heyward-Bey dropped six balls and caught nine.
Jamaal Charles, RB- Chiefs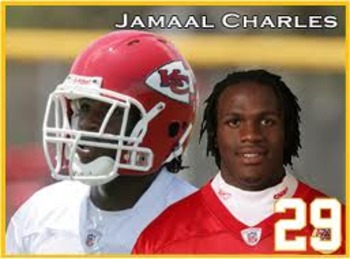 If the Kansas City Chiefs have any chance of success in 2010-11, it rides on the legs of Jamaal Charles. After rushing for 968 yards in the season's final eight weeks, Charles solidified himself as an emerging star at the running back position.
The knock on Charles: He's not powerful and durable enough to withstand 300-plus carries, which is why the Chiefs picked up Thomas Jones from the Jets. Charles proved that he is a home-run threat, which is what it will take for the Chiefs to have offensive success despite their lackluster passing game.
Kris Dielman, OG- Chargers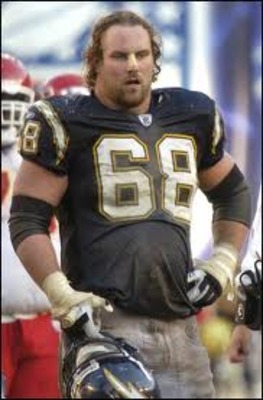 Left guard Kris Dielman was the only active offensive lineman to start every game last year for the Chargers, except Marcus McNeil, who is holding out for a new contract. If McNeil is not back in time, or if he is in poor football shape because of the hold-out, Dielman's role of solidifying the left side of the line for Pro Bowl quarterback Philip Rivers is imperative.
Zach Miller, TE- Raiders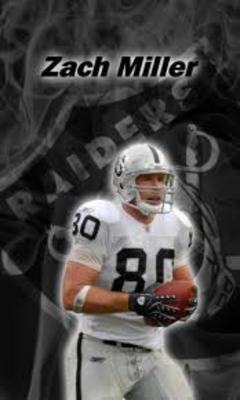 Zach Miller, the tight end for the Oakland Raiders, will be the "go-to guy" for Jason Campbell. With a questionable offensive line and inexperienced wide receivers, Miller will be depended upon to be the primary play-maker in the passing game. A proven threat, Miller had 66 receptions in 2009 with last year's worst quarterback, JaMarcus Russell, throwing to him.
Look for Miller to put up Pro Bowl numbers in 2010-11 and be the Raiders' lone 1000 yards receiver.
Keep Reading