American League Prime Nine: Top MVP Candidates
The hunt for October is coming ever closer. With each day, it's becoming more clear who is making a move in the MVP race and who is fading out of the race.
Here's the weekly update on the top nine Most Valuable Player candidates in the American League.
9. Nick Swisher (New York Yankees)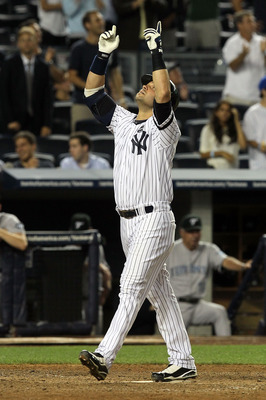 Last week: 15
Swisher continues to be a productive bat for the Yankees. His numbers are surprising, with his batting average 52 points higher than his career average coming into the year.
Stat (AL Rank)
BAvg: .296 (20th)
HR: 22 (8th)
RBI: 66 (16th)
OPS: .913 (9th)
8. Jose Bautista (Toronto Blue Jays)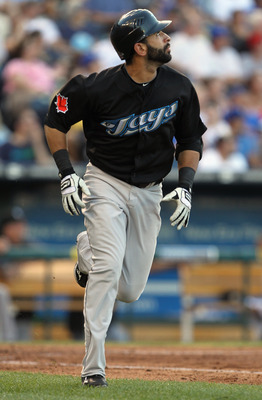 Last week: 11
Bautista continues to crank out bombs for the Blue Jays, who are an above-.500 team. If his batting average was a little higher and he was on a contending team, he would probably be much higher on the list.
Stat (AL Rank)
BAvg: .263
HR: 33 (1st)
RBI: 84 (4th)
OPS: .976 (4th)
7. Adrian Beltre (Boston Red Sox)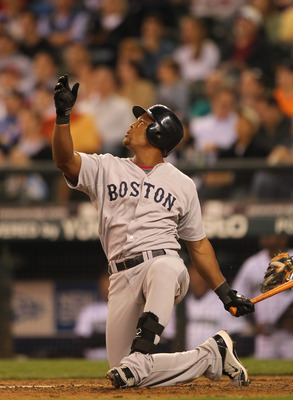 Last week: Seven
Beltre continues to bat for average and power. No player has been more valuable to the Red Sox this year, given the amount of injuries the team has had to go through.
Stat (AL Rank)
BAvg: .336 (4th)
HR: 20 (13th)
RBI: 75 (8th)
OPS: .943 (8th)
6. Paul Konerko (Chicago White Sox)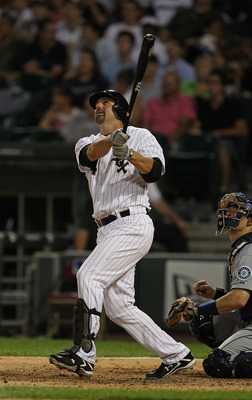 Last week: Six
Konerko's consistent bat is what has kept the White Sox atop the AL Central. He's having one of the best years of his career, and it'll be interesting to see what happens with him in free agency.
Stat (AL Rank)
BAvg: .304 (15th)
HR: 27 (2nd)
RBI: 76 (7th)
OPS: .960 (6th)
5. Vladimir Guerrero (Texas Rangers)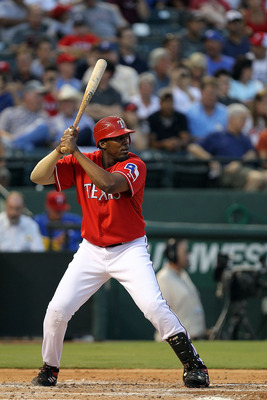 Last week: Five
Guerrero is having such a good year, while the Angels are without a major power bat. He's just another dynamic bat in the potent Rangers lineup that produces a lot of runs.
Stat (AL Rank)
BAvg: .305 (14th)
HR: 21 (10th)
RBI: 86 (3rd)
OPS: .868 (16th)
4. Robinson Cano (New York Yankees)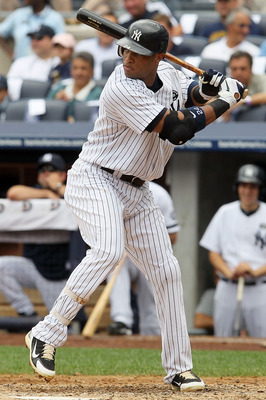 Last week: Four
Cano just recently got his 1,000th hit in his young career. What the Yankees broadcasters rightly point out is the biggest change in Cano is his ability to now hit with runners in scoring position, which he couldn't do last year.
Stat (AL Rank)
BAvg: .325 (6th)
HR: 21 (10th)
RBI: 71 (11th)
OPS: .945 (7th)
3. Delmon Young (Minnesota Twins)
Last week: Three
Young is the reason the Twins are still alive. When Joe Mauer was struggling earlier, and with Orlando Hudson and Justin Morneau on the disabled list, the AL Player of the Month in July came up huge.
Stat (AL Rank)
BAvg: .331 (5th)
HR: 14
RBI: 83 (5th)
OPS: .899 (11th)
2. Josh Hamilton (Texas Rangers)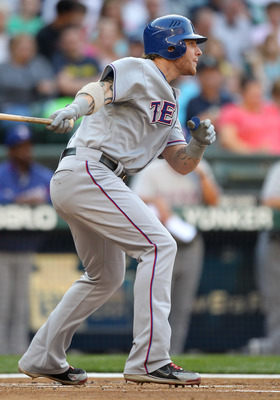 Last week: Two
Despite going 11 games without a home run, Hamilton continues to absolutely rake. Hamilton and Guerrero continue to form the best offensive duo in any American League lineup.
Stat (AL Rank)
BAvg: .358 (1st)
HR: 23 (4th)
RBI: 75 (8th)
OPS: 1.028 (3rd)
1. Miguel Cabrera (Detroit Tigers)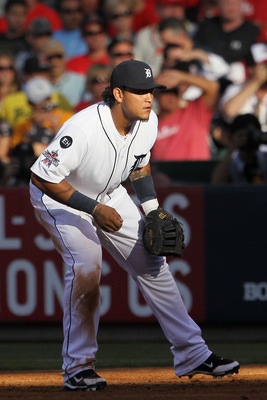 Last week: One
While a triple crown won't happen, Cabrera has still been the best player in the American League this year. The question is whether or not the Tigers can turn it around in time, having been decimated by injuries like the Red Sox.
Stat (AL Rank)
BAvg: .346 (2nd)
HR: 26 (3rd)
RBI: 93 (1st)
OPS: 1.076 (1st)
Apologies To...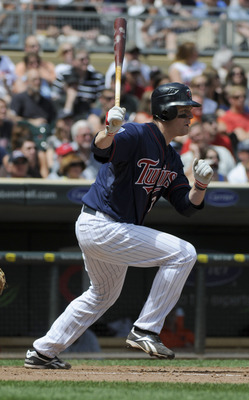 These are the players that were also considered, but missed the cut:
Kevin Youkilis (Boston Red Sox) went on the DL and is out for the season.
.307 avg, 19 HR, 62 RBI, .975 OPS
Justin Morneau (Minnesota Twins) continues to sit out with a concussion.
.345 avg, 18 HR, 56 RBI, 1.055 OPS
Evan Longoria (Tampa Bays) has had a subpar second half.
.288 avg, 15 HR, 69 RBI, .869 OPS
Nelson Cruz (Texas Rangers) would be higher had he not went on the DL.
.325 avg, 15 HR, 60 RBI, .978 OPS, 13 SB
Keep Reading