The 10 Worst Teams in NFL History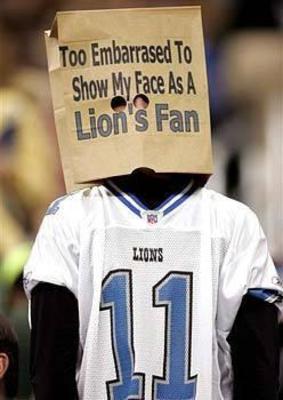 The purpose of this presentation is to highlight (lowlight?) the 10 worst teams in NFL history. While this is largely subjective, and you can certainly debate the order, there is no debating that each of these teams were really bad at football.
It's also interesting to see how teams have improved over time. From a miserable 1990 season, the Patriots certainly have become one of the NFL's winning-est franchises, thanks largely to a fellow by the name of Tom Brady.
Likewise, the 1991 Colts were abysmal, yet have gone on to achieve great things with a terrific QB of their won in Peyton Manning.
The 1989 Cowboys season was the first for Jerry Jones and Jimmy Johnson and also the rookie year for QB Troy Aikman. They improved to 7-9 the next year, followed by an 11-5 record and a return to the playoffs just two years removed from that miserable '89 season.
So let's take a look at some of football's worst teams. Hey, it just might make you feel better about your team going into the new season this year!
1. 2008 Detroit Lions (0-16)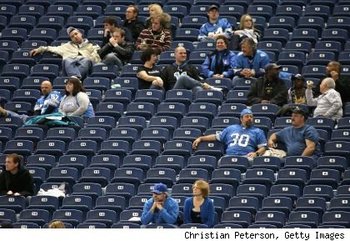 The somewhat ironic part of this team is that they were undefeated in the pre-season at 4-0! Meanwhile, they were also perfect during the regular season—perfectly awful.
The Lions were the first team to ever go 0-16 and only the second team to finish win-less since the 14 game season started.
Their defense allowed 517 points. This is the second highest point total allowed in a single season in NFL history. Their differential of -249 points was worst in the league, while their offense ranked 27th.
In short, this was a really, really bad team.
2. 1976 Buccaneers (0-14)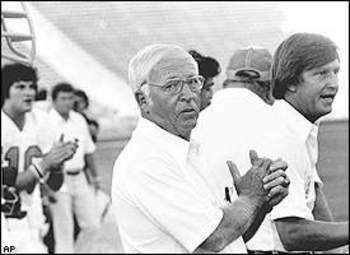 The 1976 Bucs were probably most grateful for the disastrous Lions team of 2008. Until then, Tampa Bay held the distinction of being the only NFL team to go win-less with no ties since the merger.
But the emergence of the Lions does not belie the fact that this Bucs team was pitiful. Of course, this was also the very first season in their history, so you can certainly understand why they were bad.
We could talk all day about how the Bucs were shut out five times and averaged fewer than nine points per game. Their defense was almost as futile, and the Bucs' margin of defeat was 20 points per game. Tampa Bay's quarterback, Steve Spurrier, threw only seven touchdown passes all season. His longest completion was 38 yards
But perhaps all you need to know to sum up this season is this quote:
John McKay, Tampa Bay's first coach, once said of the execution of the Bucs' offense, "I'm in favor of it."
3. 2009 St. Louis Rams (1-15)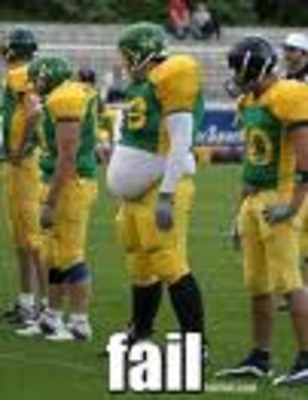 The only team the Rams beat last year were the Lions, who, despite winning two games in 2009, had gone win-less the previous year.
The Rams have won only six games in the past three seasons. Their differential last season was the worst in football at -261. They also had the worst offense, averaging 10.9 points per game.
Only one team allowed more points on defense. Enough already, let's move on to the next team.
4. 1991 Indianapolis Colts (1-15)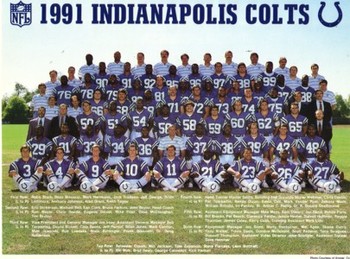 This Colts team didn't win a game until week 11.
They set NFL records for fewest points (143) and fewest TDs (14) in a 16-game season.
5. 1989 Dallas Cowboys (1-15)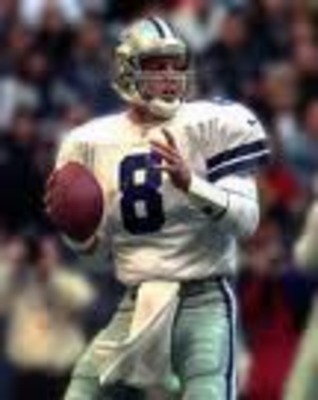 At least this team went on to achieve great things, making the playoffs just two years later. But 1989 was a completely different story.
It was the first season for Jerry Jones, Jimmy Johnson and Troy Aikman. As I mentioned, it would get batter quickly. Oh, but they were bad in '89.
6. 1980 New Orleans Saints (1-15)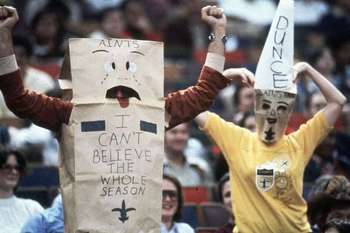 In 1980, they were known as the 'Aints and for good reason. Fans came to games with paper bags over their heads.
They had an anemic running game, with Jimmy Rogers leading the team with just 366 yards all season.
7. 2001 Carolina Panthers (1-15)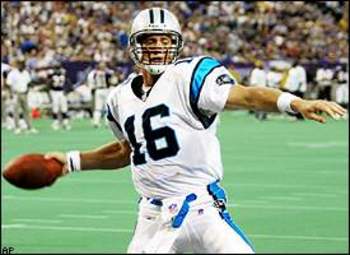 The Panthers set an NFL record in 2001, losing 15 straight after their season-opening victory over the Vikings.
The team's offense was bad, scoring seven or fewer points in five games, and the defense was also awful, unable to hold any opponent to less than 10.
8. 1990 New England Patriots (1-15)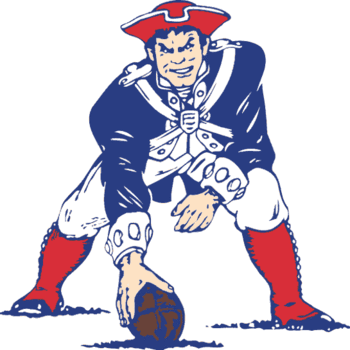 The Pats had the worst offense and the second-worst defense in the NFL in 1990. The most points they scored in a game was 24, in the first game of the season (a 27-24 loss to the Dolphins at home). In five games, they scored a touchdown or less. Their only win came by two points. Not a single win at home.
Convinced yet?
9. 1996 New York Jets (1-15)
The worst season in Jets history. The only good thing to come out of it was the firing of Rich Kotite.
10. 2007 Miami Dolphins (1-15)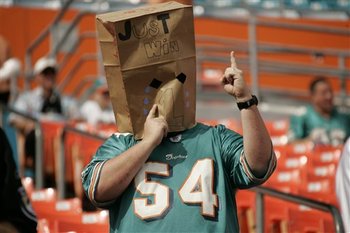 There were arrests, legal troubles and the whole Nick Saban debacle to go along with a Dolphins team that had one of the worst offenses and defenses that year, combined with a differential of -170 points, which ranked next to last.
Keep Reading

Miami Dolphins: Like this team?