Lookin' Sharp: The 25 Best Alternate Jerseys in Major League Baseball
Afternoon baseball is always a treat.
One part that makes day games unique is the alternate threads.
Teams break out their color-ridden uniforms instead of the normal white and gray jerseys. Sometimes these threads are a masterpiece. Other times, they are just a disaster.
Let's take a look at the 25 best alternate jerseys in the Majors.
No. 25: Pittsburgh Pirates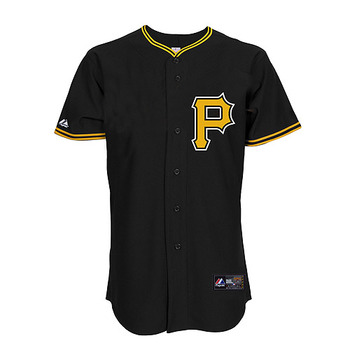 This jersey does nothing for me.
The "P" is incredibly distorted. It looks a bit like a spiked axe.
In addition, if you knew nothing about baseball, you would have no idea who the team sporting this jersey is. Plus, the black and yellow color scheme is an eyesore.
No. 24: Washington Nationals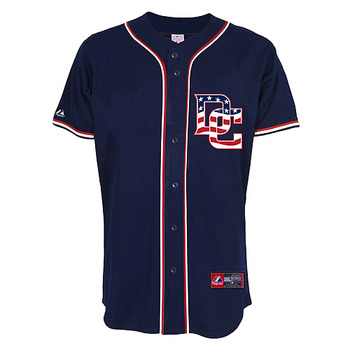 This poor attempt at a patriotic jersey fell flat on its face.
Just like Pittsburgh's, there is no team name. Although I admire the stars and stripes in the lettering, it looks fairly awful. I am a patriotic person and proud to be an American, but this jersey doesn't exactly represent the United States well.
At least the whole jersey isn't a star spangled banner.
No. 23: Los Angeles Angels of Anaheim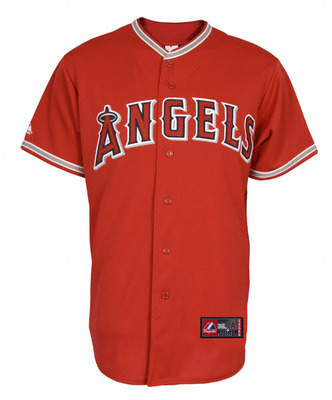 Again, like Pittsburgh, the lettering looks like a spiked weapon.
Plus, the red-on-red color scheme is a bit of an eyesore.
Although the team name is actually written on the jersey, it is surrounded by a white and gray trim that does not help this uniform.
No. 22: San Francisco Giants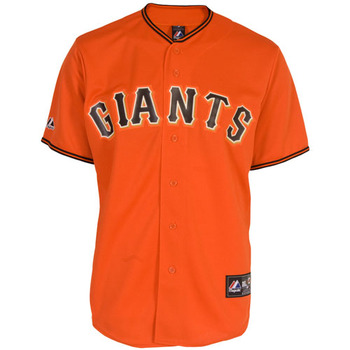 No. 21: Baltimore Orioles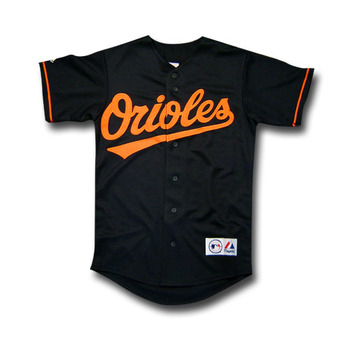 (see Giants, San Francisco)
No. 20: Chicago White Sox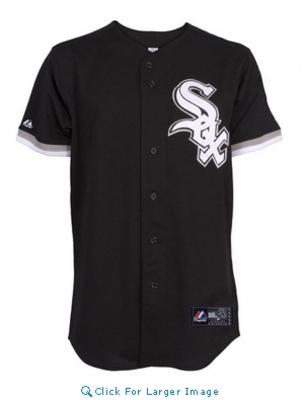 Once again, the team logo should go on the hat, not the jersey.
Plus, this uniform would look exactly the same on a black-and-white television set.
No. 19: Chicago Cubs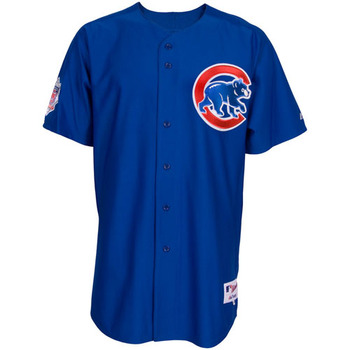 This uniform is not an eyesore, but Chicago's traditional threads look much better.
No. 18: Florida Marlins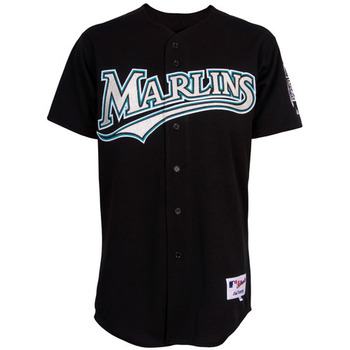 Like the White Sox, this uniform would be the same even without modern technology.
However, the slight turquoise trim gives it just enough to crack the top twenty.
No. 17: Arizona Diamondbacks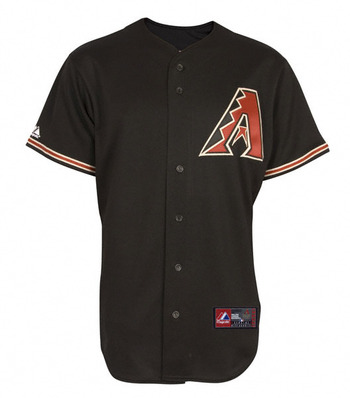 Just like many jerseys earlier in this list, the D-Backs have no identification.
But, these threads make it farther into the list because the logo actually looks respectable.
No. 16: Seattle Mariners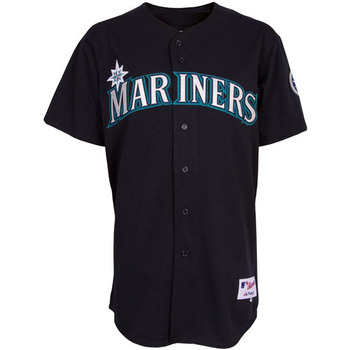 The teal trim gives this jersey a nice accent.
However, although the star above the "M" may be traditional, it looks forced onto the front.
This uniform would crack the top 15 if the star was placed on a sleeve.
No. 15: New York Mets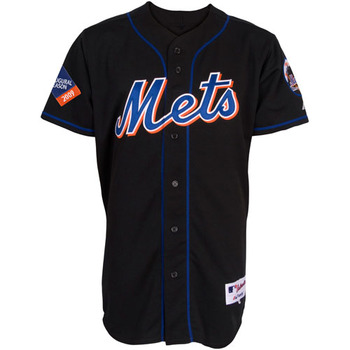 This is a fairly nice jersey.
The color scheme is unique, featuring blue and black highlighted by orange trim.
Plus, the cursive lettering gives it just enough class.
No. 14: Los Angeles Dodgers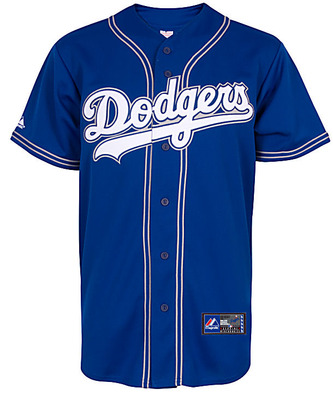 Los Angeles should stick with their traditional jerseys. They are some of the best in baseball.
But, this jersey will certainly make any fan feel like he or she "bleeds" Dodger blue.
No. 13: San Diego Padres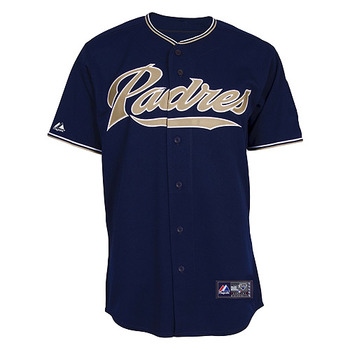 For San Diego's sake, I did not use their hideous camouflage threads in this countdown.
These uniforms keep the Padres' dignity. Although the color scheme is a bit unorthodox, it is not a terrible combination.
The cursive font makes this jersey feel a bit traditional as well.
No. 12: Tampa Bay Rays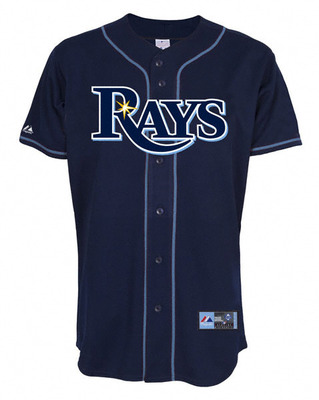 Although this uniform has a navy-on-navy combination, it is still a nice choice.
The powder blue trim brightens up an otherwise dull navy tone.
Plus, the logo is simply awesome.
No. 11: Houston Astros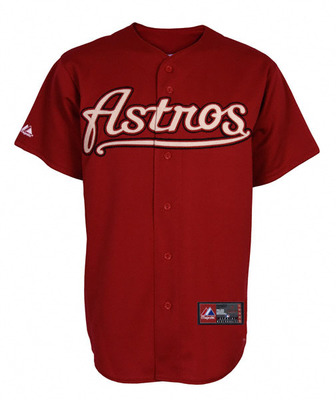 Although too many teams base their alternate jerseys on a red color scheme, Houston's is a bit different.
The uniform is simple, but a good alternate to the Astros' jersey. The lettering is a simple cursive font with black trim that blends well with the burgundy background.
No. 10: Colorado Rockies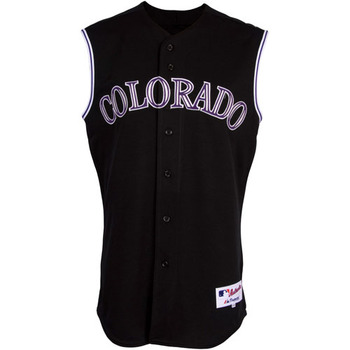 Although this may look somewhat unusual, the Rockies tend to wear this vest with white or black sleeves.
The purple and black combination is a nice look for Colorado.
No. 9: Milwaukee Brewers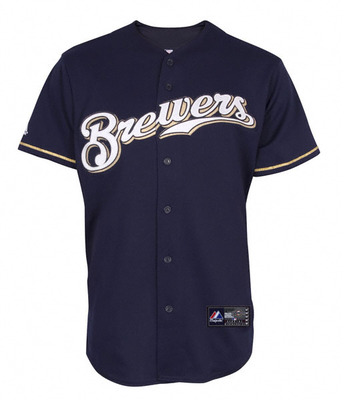 The Brew Crew sport this jersey fairly often. The color scheme is great, with navy and gold dominating the front.
However, Milwaukee keeps this from falling into Notre Dame territory by using white lettering. It is a nice look for the Brewers.
No. 8: Oakland Athletics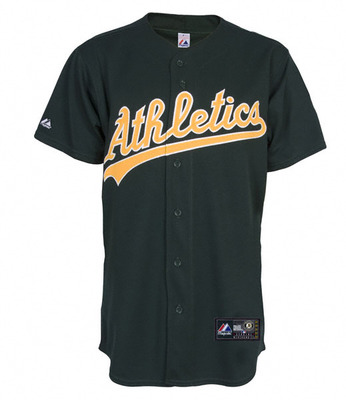 Now, things begin to get unique.
The A's use a color scheme unlike any other MLB team. The green and yellow is a classic style, and the lettering makes the whole jersey a class act.
No. 7: Atlanta Braves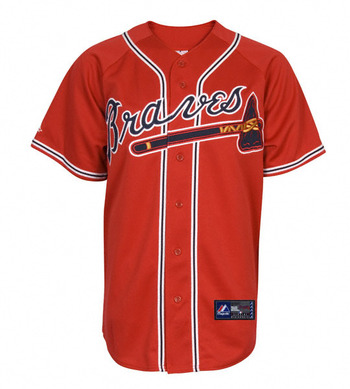 I have always loved this jersey.
The red is not traditional, making this uniform unique.
Plus, the Braves logo is exactly the same, just in a different color. It is a really great jersey.
No. 6: Boston Red Sox
I love Boston's traditional uniforms, but these are very nice as well.
The colors are similar to that of the aforementioned Atlanta Braves. The Sox also kept their logo and lettering, just like the Braves. I just happen to like Boston's logo more.
No. 5: Toronto Blue Jays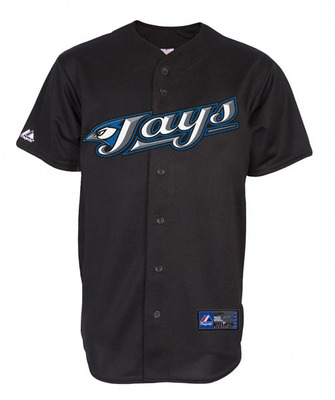 The Jays' new logo is fantastic. It is sleek and updated, yet still retains a slightly classic feel.
Plus, color scheme works really well.
No. 4: Minnesota Twins
The Twins kept this jersey fairly simple.
However, this simple uniform is a classic.
The Twins' logo is great, and the red and navy combination is traditional to Minnesota. It is just viewed in a different perspective in this jersey.
No.3: Kansas City Royals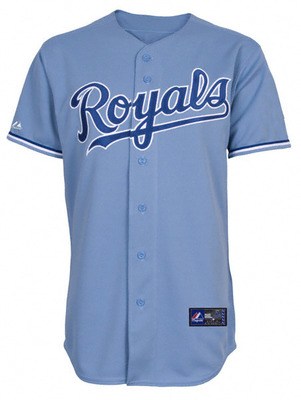 Powder blue is already a great look for a uniform.
For Kansas City, it is also a bit of a throwback to the days of George Brett.
The Royals retained their classic logo, but introduced the light blue to an otherwise bland color pallet, putting this jersey into the top three.
No. 2: Philadelphia Phillies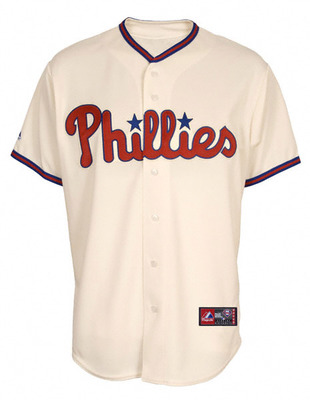 Philadelphia's alternate threads are not very different from their traditional uniforms.
However, blue trim added to the normal red trim gives this jersey a unique style.
It is still a classic uniform, only slightly modified. There is no reason to alter an already great jersey.
No. 1: Texas Rangers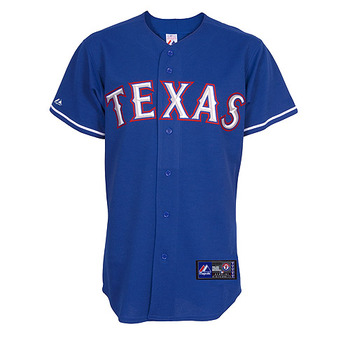 This jersey is a great way to finish off this countdown. It keeps the traditional font style, but brings out other colors.
The white lettering and arm trim stand out incredibly well. The red trim around the team name incorporates all the team colors. It gives this jersey the finishing touch to make it the best alternate uniform in baseball.
Keep Reading

Texas Rangers: Like this team?